Crust Brick Oven Pizza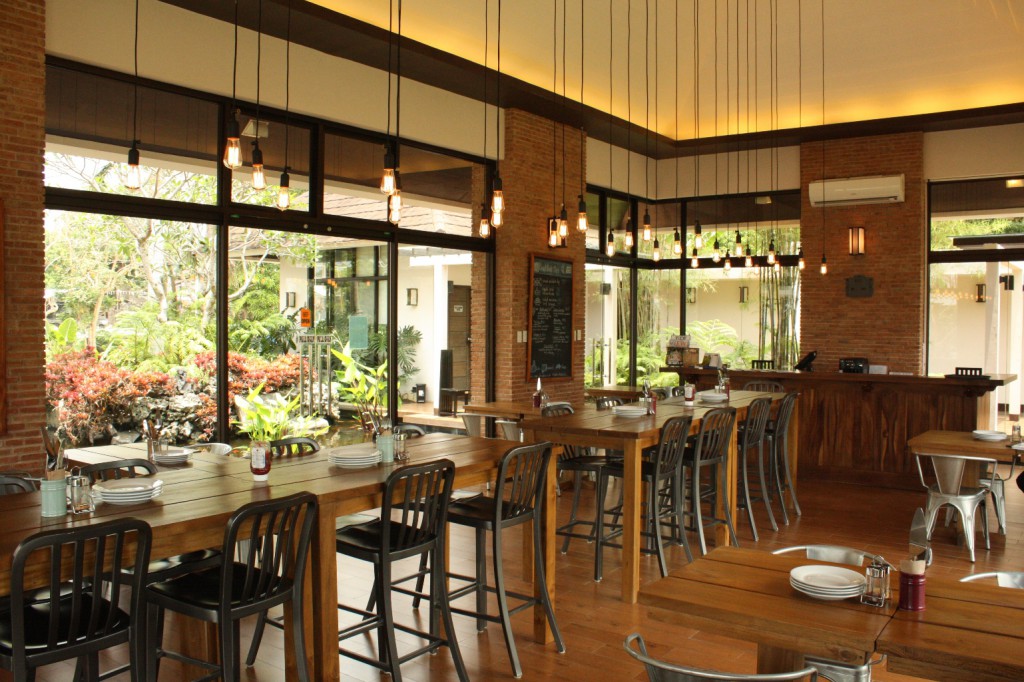 –
A restaurant born out of necessity for thick crust pizzas in a thin pizza crust-dominated market, Ingga Cabangon Chua decided to make his Neapolitan "no borders" pizza restaurant a reality. Not laying a claim on any authentic anything, Crust Brick Oven Pizza plays with toppings, giving way to fun and creative pizzas good to eat. Having no branches at the moment, but open to the idea of franchising, the place can accommodate up to 45 guests inside and an additional of 20-30 guests plus the garden area.
Ingga believes that Crust stands out from the rest because of the quality of their pizzas. Baked in a brick oven, they are cooked at a faster rate and produce a beautiful crunchy-on-the-outside-chewy-on-the-inside kind of crust. Also, the location of the establishment set in the backdrop of Mt. Batulao, makes it a special destination in Nasugbu. Sunsets are not to miss, together with the feeding of the koi fish while waiting for the vegetable-and-meat concoction in thick crust. The fragrant smell of the food is sure to attract kids and adults alike to the table.
–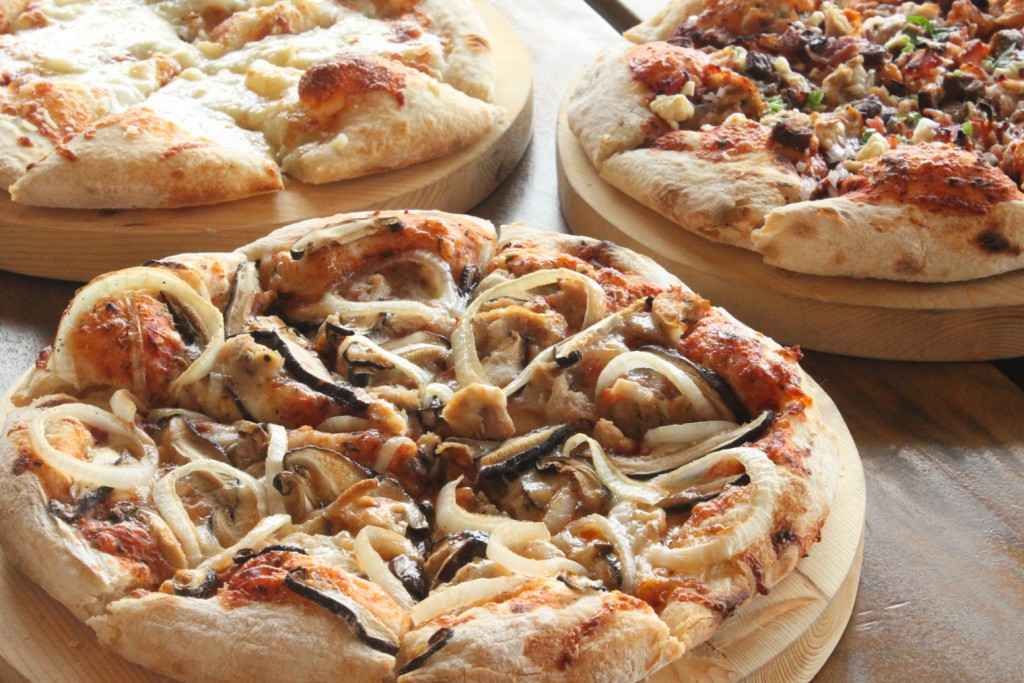 PASS ME A SLICE. The irresistible goodness of Mushroom (P400), Five Cheese (P400) and Meat Lover's (P425) Crust pizzas fresh from the brick oven.
–
Their Italian Sausage is a hit to both local and foreign taste buds due to the quality of meat they use. The Five Cheese Pizza is the kids' hero as they love quality cheese. All their pizzas are hand-tossed which explains the uneven rise of their crusts compared to other pizzas. This, at the same time, adds to the appeal.
Crust Brick Oven Pizza is a lovely stopover before going back to the city, the perfect taste of Nasugbu to bring back home.
–

Sandari Batulao, KM 77 Tagaytay-Nasugbu National Highway, Nasugbu, Batangas

Fridays, Saturdays, Sundays and holidays from 9:00 am – 6:00 pm