La Casa Bianca
Visit an authentic Italian restaurant in Baguio!

La Casa Bianca is a hotel, spa, and café found in the Summer Capital of the Philippines. Its hotel rooms are fully equipped with free WiFi, flat-screen TVs, and private bathrooms.
The restaurant serves different breakfasts including Pinoy, American, Omelettes, and Continental. Each breakfast choice comes with either coffee or tea. It is available from 7 a.m. until 10:30 a.m. only.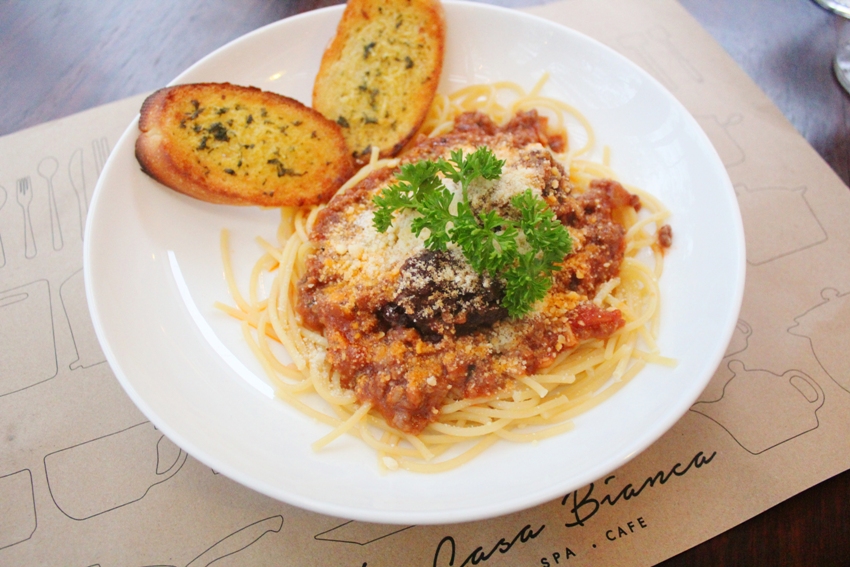 Excellent pasta with tomato sauce
The non-breakfast menu starts at 11 a.m. with a variety of dishes such as salads, soups, and rice meals. The Bolognese with Meatball (P230) is a perfect combination of juicy meatballs and thick tomato sauce.
La Casa Bianca is a great place where families can stay to rest, eat, and unwind during their visit in Baguio.

13 Leonard Wood Road, Baguio City

7 a.m.-10p.m. (Open Everyday)