Forest House Bistro and Cafe
If you want a place to enjoy your quiet time in Baguio, choose this cozy boutique hotel and bistro that is Forest House.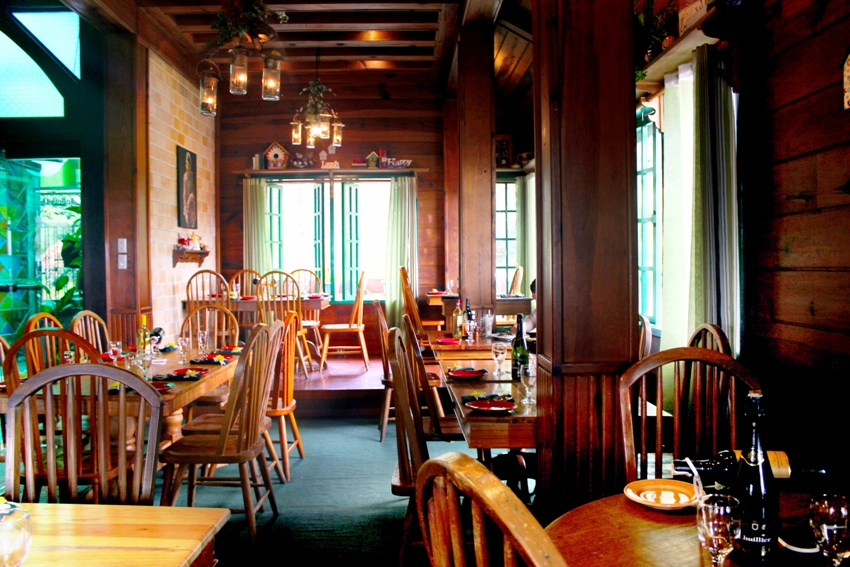 INTO THE WOODS. Check out Forest House if you want a homey Baguio experience.
This cabin type place is a tourist favorite because of its relaxing ambience. Here, you can feel at home with their affordable bed and breakfast rooms if you're not the hotel-accommodation-type of traveler.
Aside from the rooms, Forest House also has its own bistro. As you enter the restaurant, you will be impressed with its sophisticated interiors. Its lovely setting makes a good place for dinner dates. It has this homey vibe and you can feel warmth of wood in the restaurant.
BEST SELLING BAGNET. Try Forest House's most popular dish: Homemade Bagnet (P190).
The foods served at Forest House are made with fresh ingredients. They cook the dishes on the spot thus the serving time. Forest House bistro is known for their classic Filipino dishes such as Bagnet. You should definitely try this crispy pork belly that perfectly goes well with pickled papaya on the side.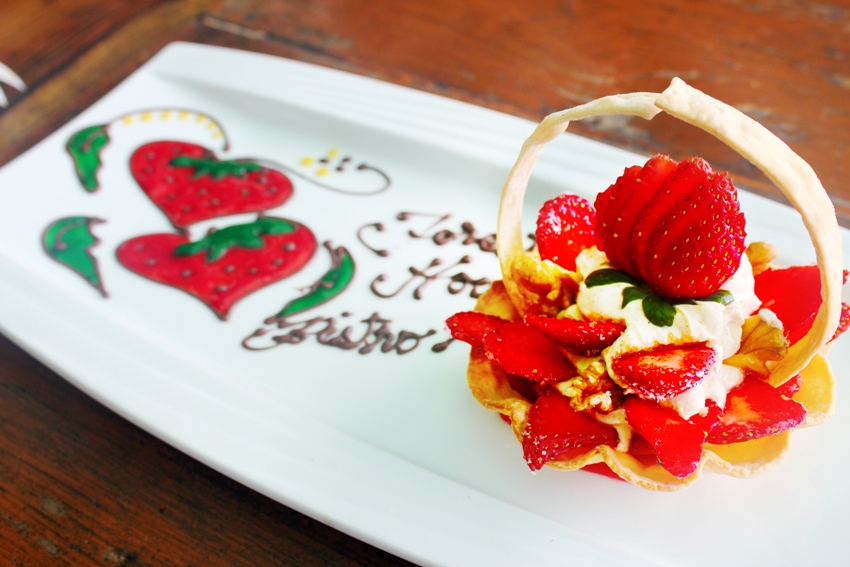 Of course, one does not simply visit Baguio without looking for strawberries. Try Forest House's cute strawberry dessert that has plenty of strawberries in a basket.
Forest House is a great place to stay in for a homey vacation vibe. This boutique hotel plus bistro is a one stop kind of place that you should definitely visit when in Baguio.

074 447 0459 / 074 442 1693

11am-10pm (Mon-Fri), 10am-11pm (Sat ・Sun)