Hineleban Cafe in Makati: Advocate of Local Coffee
Update as of January 15, 2019: Hineleban Cafe is no longer located in Arnaiz Avenue. It recently moved to its new location in Backwell by BBZ on Rockwell Drive corner Kalayaan Avenue, Poblacion, Makati City. Prices, address, and map in this article have been updated. 
Serving nutritionally satisfying coffee and healthy food, Hineleban Cafe is a modest cafe along Arnaiz Avenue in Makati that advocates sustainable coffee and food from local farmers in Mindanao.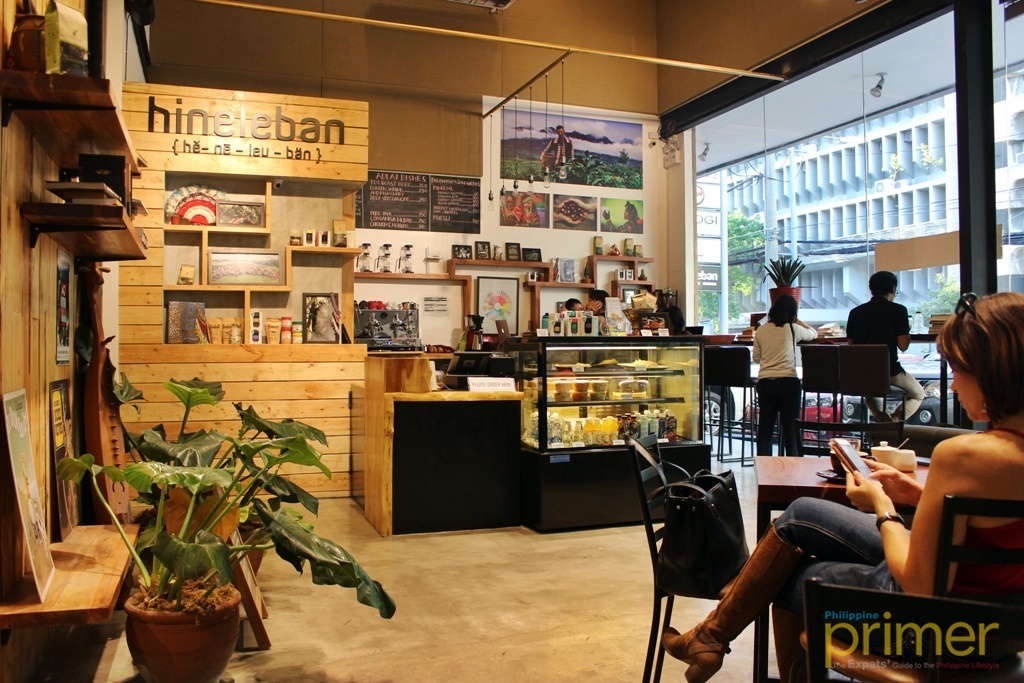 The owner, Claudia Perrine, came from Mindanao and opened Hineleban Cafe April this year with the ultimate purpose of increasing people's awareness not only of local coffee but also of truths about the environment.
Hineleban Cafe takes coffee on a seed-to-cup journey from local farms in Bukidnon, Mindanao to your table in this cafe amid the city.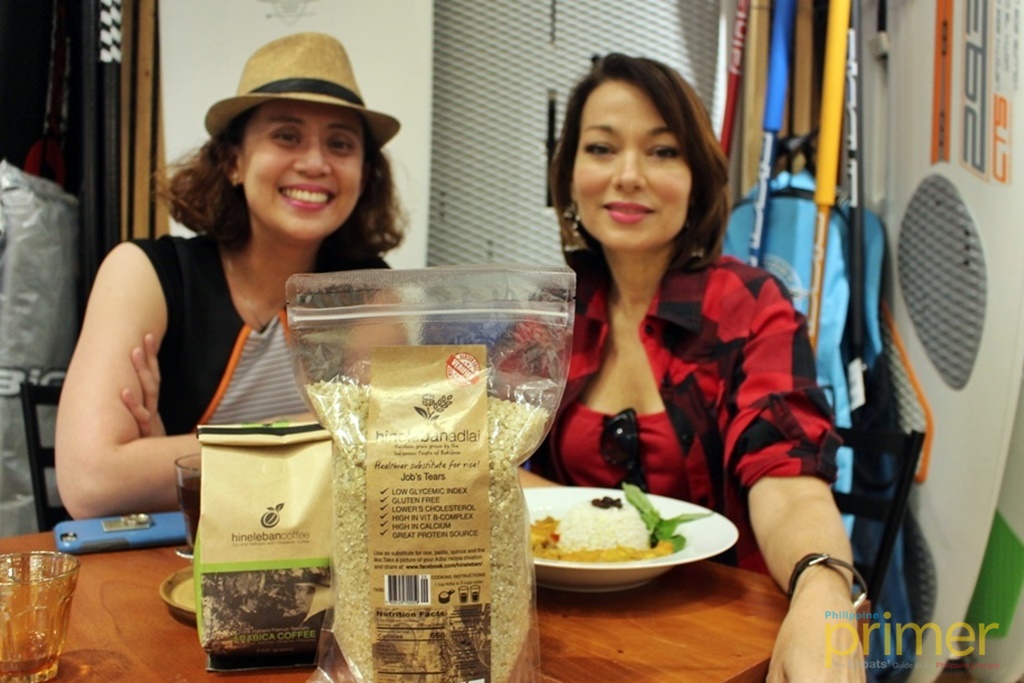 Hineleban Cafe owner Claudia Perrine and Sabrina Artadi, a celebrity chef promoting local and healthy ingredients
You will find Hineleban Cafe co-occupying space on the first floor of 830 Arnaiz Avenue with a sporting goods store, giving the cafe a somewhat hip and groovy backdrop while still providing a laid-back refuge for coffee and food lovers.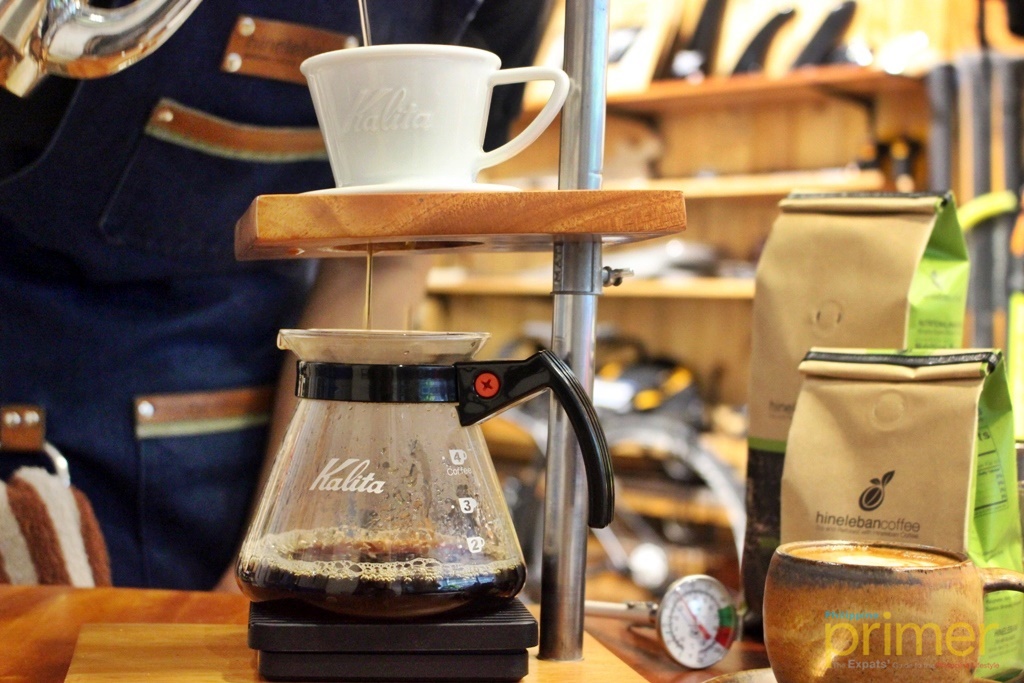 Pour over coffee demonstration – a cup of Kalita is priced at Php 150
When you sip a cup of their pour-over Kalita (Php 150) or a good ol' cup of Latte (Php 160), you will experience outstanding coffee that has been internationally rated 86.25 – that's an Excellent score!
It carries with it the pride of the indigenous tribes that worked together to grow such fine quality of coffee.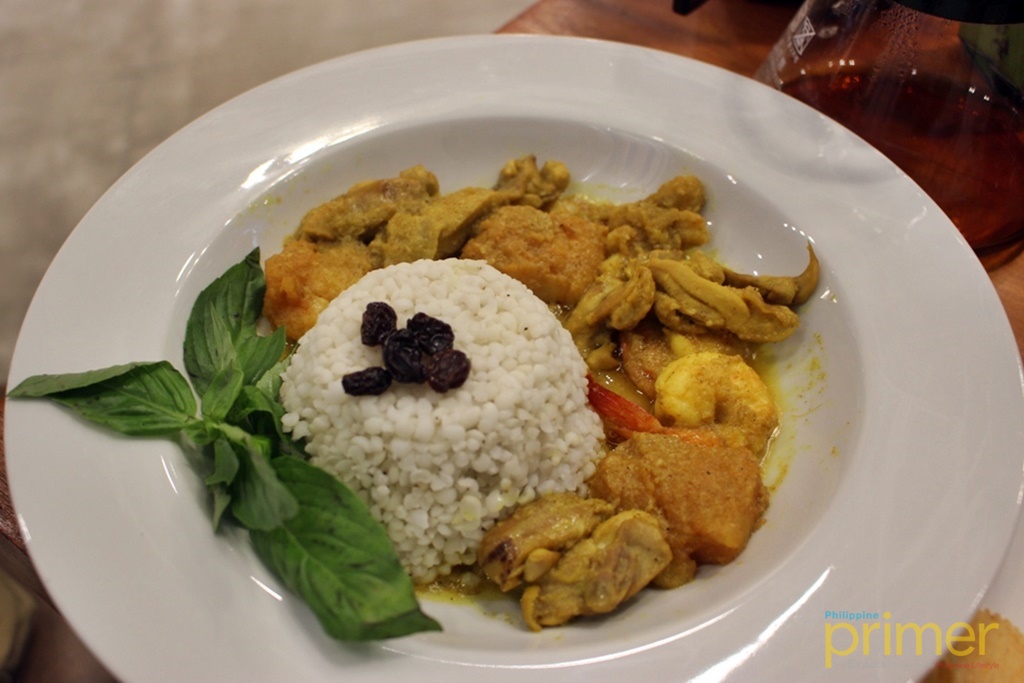 Chicken, Fish and Shrimp Curry (Php 250)
Their signature Adlai dishes are also to die for. Dishes like the Chicken, Fish and Shrimp Curry (Php 250) use Adlai rice, which is gluten-free and rich in protein making it a healthier rice alternative. Head chef Sabrina Artadi also utilized different spices that are naturally anti-inflammatory.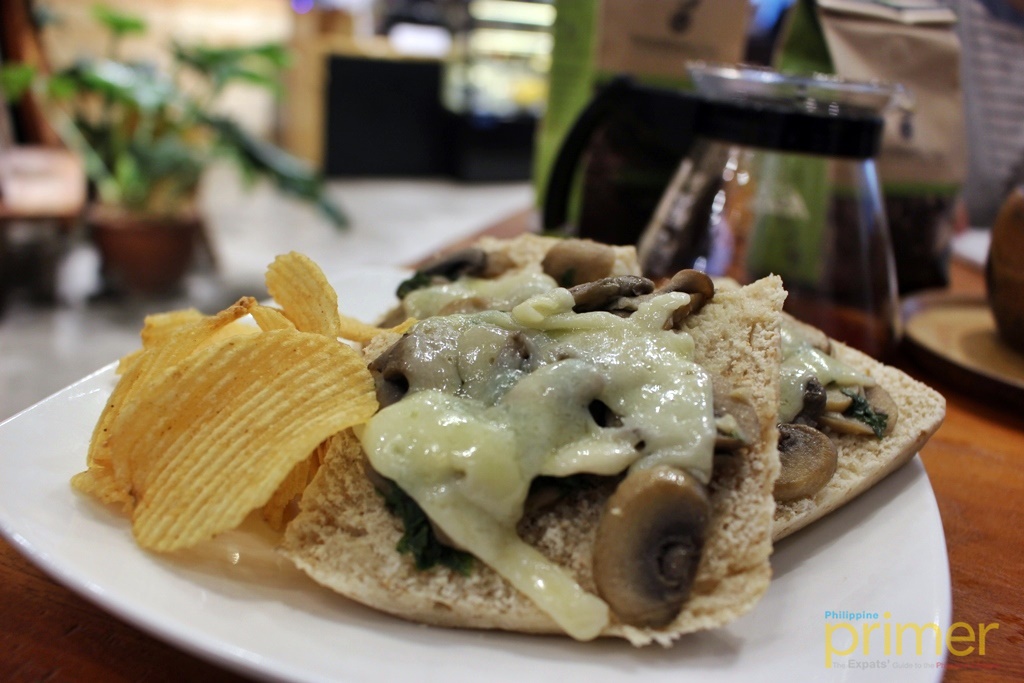 Herbed Mushroom Over Ciabatta (Php 170)
Another must-try healthy option is their Herbed Mushroom Over Ciabatta (Php 170), a great filling afternoon snack to have with your coffee.
As part of Hineleban Cafe's "transformational business partnership" with the local farms in Bukidnon, every 500-gram bag of Hinelaban coffee sold at the cafe gives life to a new tree. That is, when you purchase one bag, a tree is planted in Mindanao with your name.
You can even find your tree via Google Maps on their website and give your tree a name!
To know more, you may visit Hineleban Foundation's website at hineleban.org.
---
Written by Rizelle "Rei" Leaño
General Information
Backwell by BBZ on Rockwell Drive corner Kalayaan Avenue, Poblacion, Makati City
7 a.m. to 9 p.m. (Mon. to Fri.), 9 a.m. to 8 p.m. (Sat. to Sun.)
mothertreeventures@gmail.com