Wagyu: Japan's Finest Beef
Nothing compares to a fine, tender and innovative organic beef at Wagyu. Serving only Japanese-made Wagyu with bovine highest grade A5 ranking, everyone can splurge on each part with a reasonable price.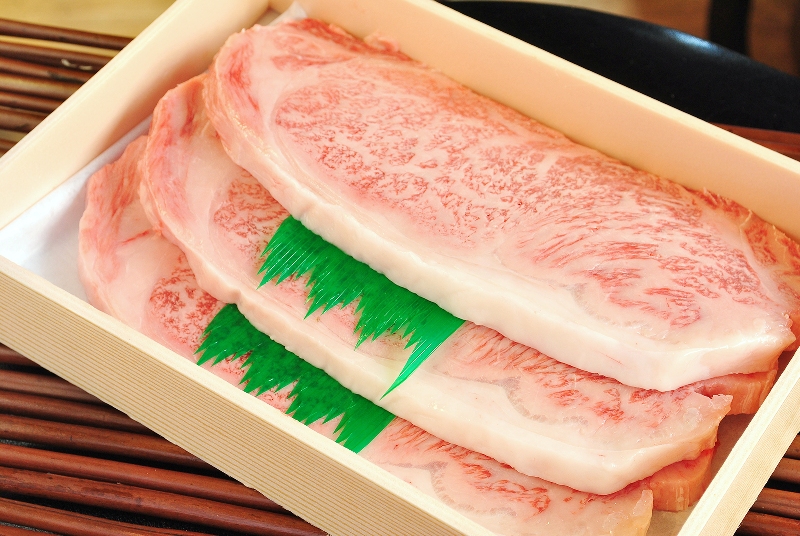 Hida Beef Sirloin  (100g/P1,940)
Founded by Chef Seiji Kamura, Wagyu only uses organic "oura pig" carefully raised on pig farm. They use their own breeding method, meaning no chemical substances such as antibiotics and vitamins, to minimize the odor.
Along with the selling of meat on the first floor, there is also an eat-in space where you can enjoy your fresh meat on the spot with your cooking method. For an intimate and private dining area, head over at their second floor.
Interior
Try the Kuroge Wagyu Beef, a special homemade croquette using "oura pig". You can also choose Sirloin Seiro, Chateaubrian Ishiyaki, paired with their different alcoholic beverages such as wine.
Experience Japanese meat specialist can be found at Wagyu, so you're free to consult with your desired part and recipe.
So bring out your friends and don't miss out Wagyu!
General Information