Titto's Latin BBQ & Brew in Pasig: A Taste of Sumptuous Latin American Dishes
Established in 2016, the ever-festive Titto's Latin BBQ & Brew shows off a vibrant interior and a wide array of Latin dishes.
According to Chef Jerwyn Rabo, it started as an abandoned house bought by a company of titas and was later on turned into a restaurant and named it Tittos.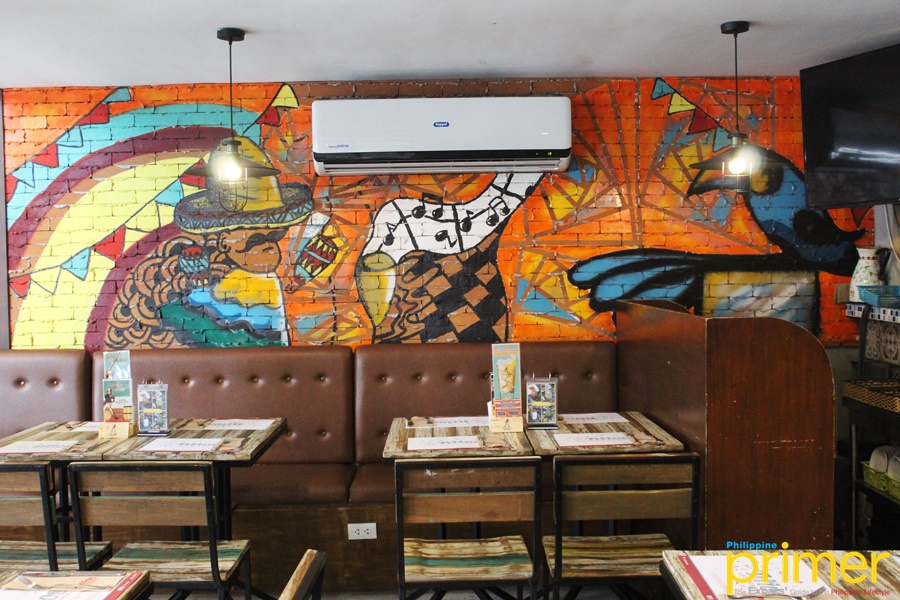 As you enter the dining place, you will sense the fun and warm vibe manifested in the creative paintings. One of the aesthetic displays that will charm you is their version of Latin America map, depicting different cultural practices for each place.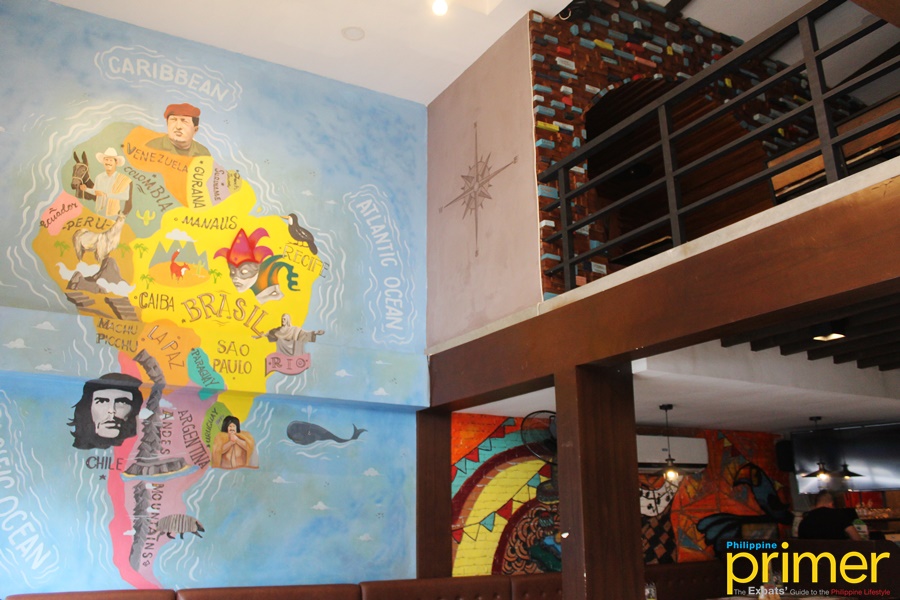 In addition to its friendly ambiance, Titto's serves flavorful yet affordable South American dishes that will change your impression of Latin American cuisine.
For instance, the bestseller appetizer Nacho El Gigante (Php 295) is not your typical Beef Nachos. Chef Rabo shared that they are using four kinds of cheese to further enhance the flavor.
This crowd favorite is absolutely worth the bite as it's made with crispy corn tortilla chips topped with chunks of beef, pico de gallo, jalapeno slices, shredded lettuce, chimichurri salsa with melted cheese and Mexican sour cream.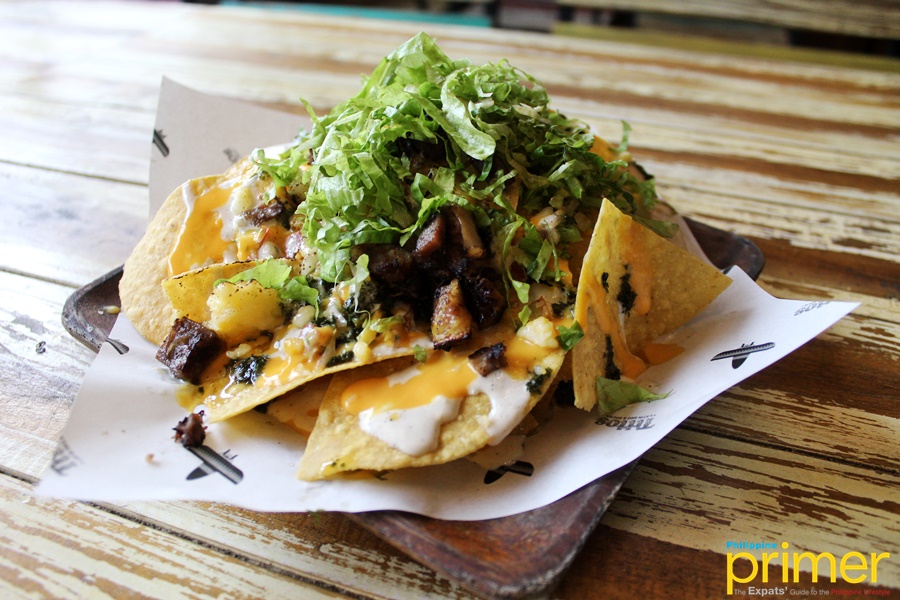 Nacho El Gigante (Php 295) 
Heads up taco lovers as Titto's brings you their version of chicken tacos.
Chiquittos (Php 175) is served in a bowl with salsa taquera sauce and topped with deep-fried chicken tacos, pico de gallo, queso fresco, and Mexican crema. The salsa taquera sauce adds a sour and tasty kick!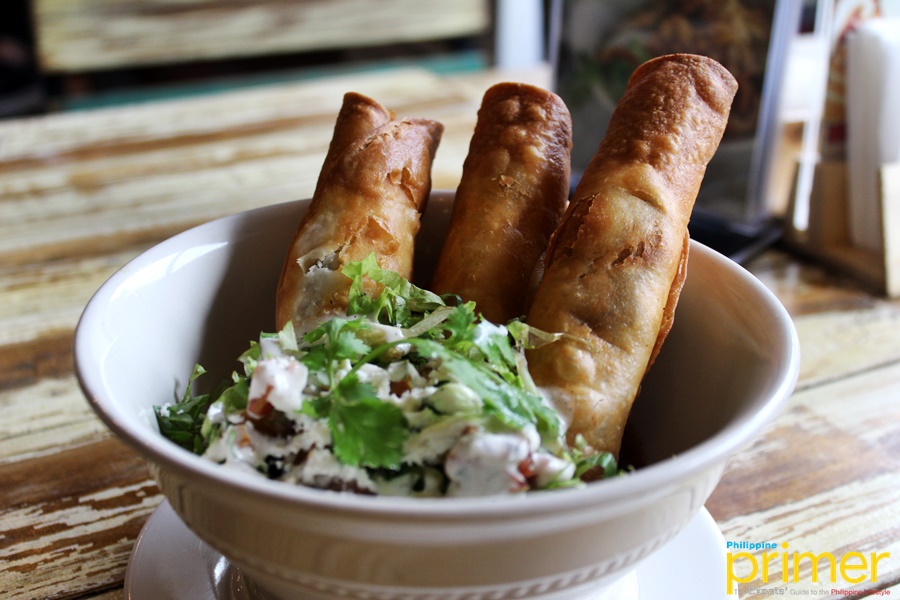 Chiquittos (Php 175) 
Another must-try dish is the Titto's Elote (Php 245), which will remind you of your childhood favorite, buttery kernel corn.
Titto's Elote is grilled sweet corn brushed with smoked paprika butter, Latin spices, mayo, and lime. Chef Rabo wanted to achieve that Filipino flavor by adding chicharron bits.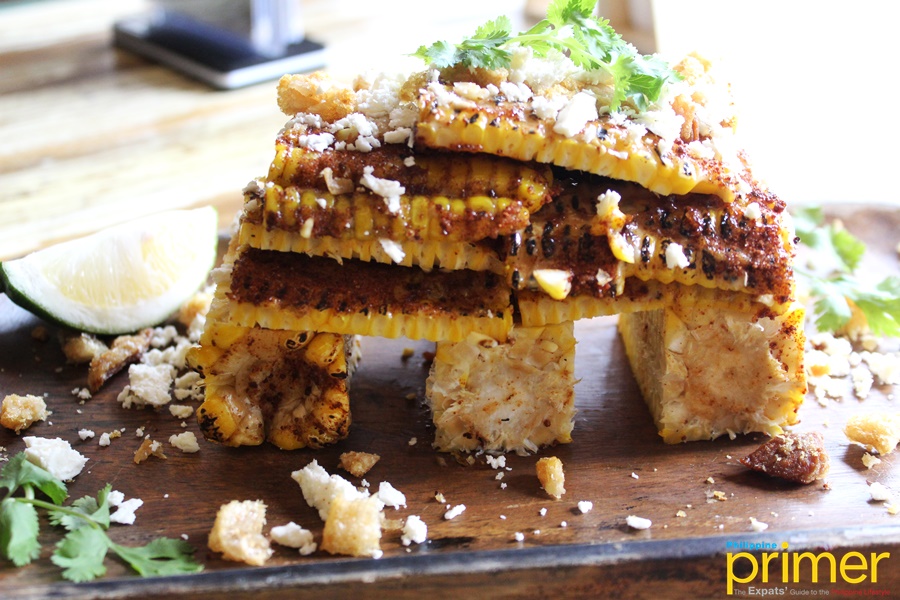 Titto's Elote (Php 245)
Behind Titto's Latin BBQ and Brew, you will notice a secret door that looks like a vending machine.
Inside it is a hidden bar called RM 16—a unique name derived from the address of the bar. You should not miss out on their classic cocktails exclusively made by their mixologist!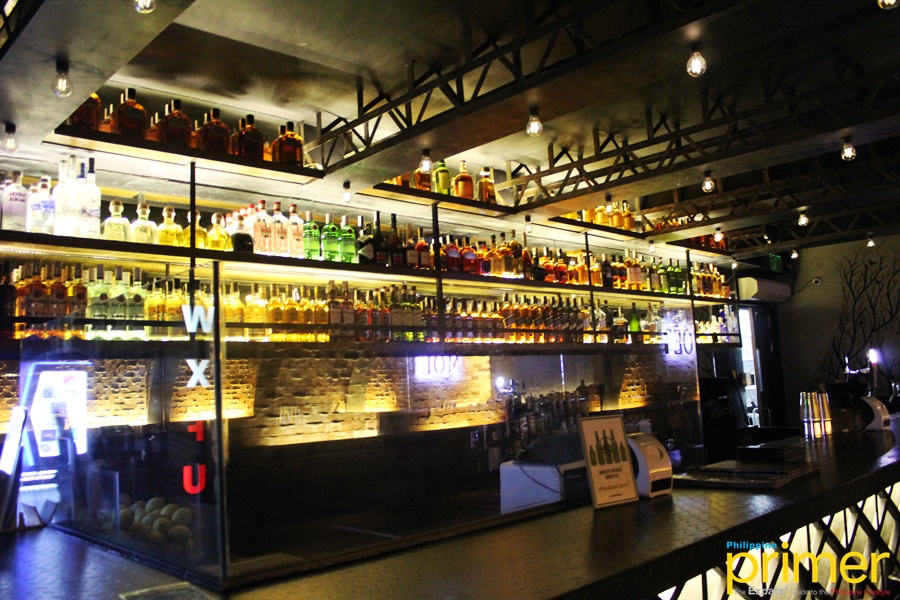 One drink you should try is the Me Soprendes (Php 320), but you can also tell the bartender how you are feeling and they will mix up your cocktail to lift your mood!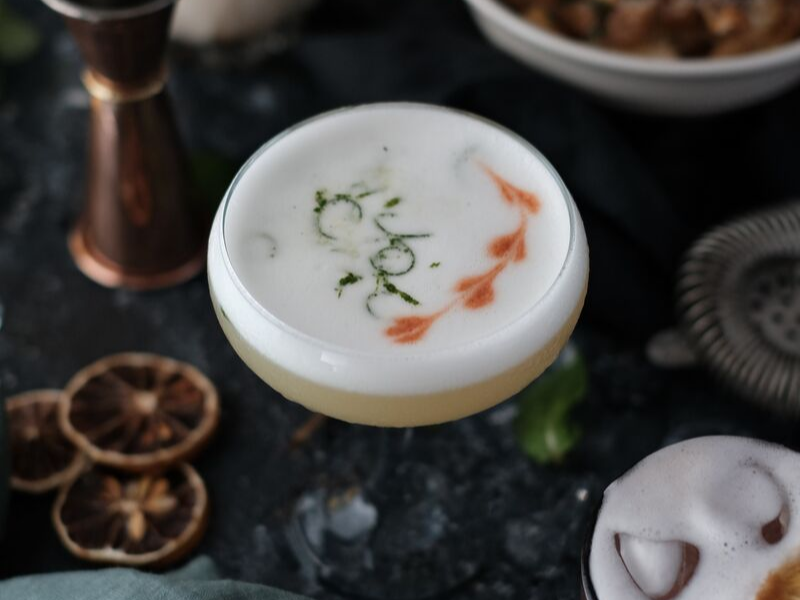 Peruvian Sour (Php 260)
RM 16 offers Titto's dishes as long as it is open. However, the hidden bar also has its set of eats that you can pair with your alcoholic beverages, such as skewers, pizza, pork sisig, and mushroom chicharrones.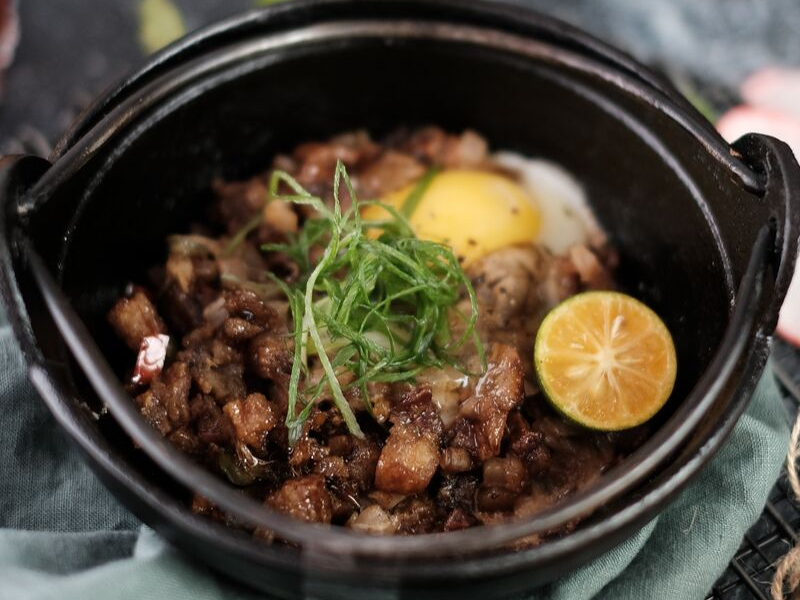 Crispy Pork Sisig (Php 275)
So if you're looking for a place to celebrate big or small victories, devour Titto's and RM 16's specialties as they redefine the true meaning of fun!
How to get here
Drive along Ayala Avenue. Turn right onto Buendia Avenue/ Sen. Gil J. Puyat Avenue. Keep left to continue on Kalayaan Flyover. Then, ta

ke the ramp onto 

Epifanio de Los Santos Avenue. Continue driving to Estrella

/

Kalayaan Avenue until

 

Estrella-Pantaleon Bridge. Drive straight to Barangka Dr. then turn right onto Boni Avenue. Then, merge onto Pioneer St. Upon reaching United Street, turn right and c

ontinue driving onto 

E Capitol Dr. Titto's Latin BBQ and Brew will be on the right side. 

16 E Capitol Dr, Pasig City

Ground Level, O Square 2, Greenhills Shopping Center, Ortigas Avenue, Greenhills, San Juan City
Restaurant Menu
You can scroll the image left and right.