Saigon Corner in Quezon City Brings Distinct and Exciting Vietnamese Flavors in the Metro
Updated as of March 3, 2021
Hearing the words "Vietnamese cuisine," the first thing that usually comes to mind is the tasty beef broth of Pho a.k.a Vietnam's national dish. But other than Pho, the cuisine actually has more diverse dishes under its helm that we never knew about.
Luckily, Philippine Primer was able to try some of Vietnam's star dishes courtesy of Saigon Corner!
If you haven't heard about Saigon Corner, it is a quaint Vietnamese restaurant situated at Sgt. Esguerra Ave., Diliman, Quezon City. It was established back in July 2018 by two Vietnamese owners before it was acquired by now-owner Lai Sy in September 2019.
Seeing the potential in this restaurant, Sy and her team decided to revamp the menu by adding more vegetarian-friendly options, thus making its authentic Vietnamese food selection more exciting!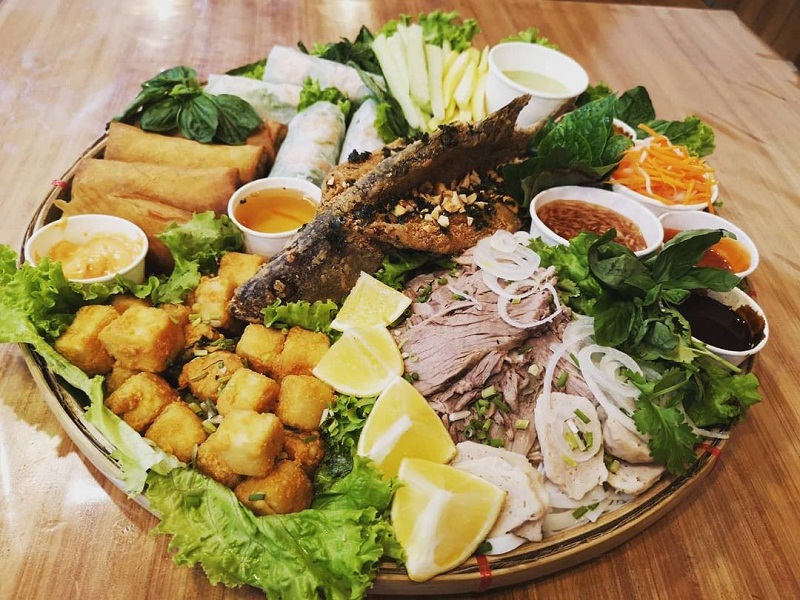 Flying Sea Bass Charcuterie Planner/ IMAGE Saigon Corner's Instagram
Saigon Corner's menu is curated following the popular dishes in Vietnam while also taking inspiration from street food and various off-the-path restaurants in the country.
The first dish you must try is their Special Pho (Php 365). Their Pho is made with beef broth that has been simmered with premium spices for 18 hours, which brought out its distinct and strong flavors. It has firm rice noodles topped with slices of beef brisket, meatballs, and fresh herbs.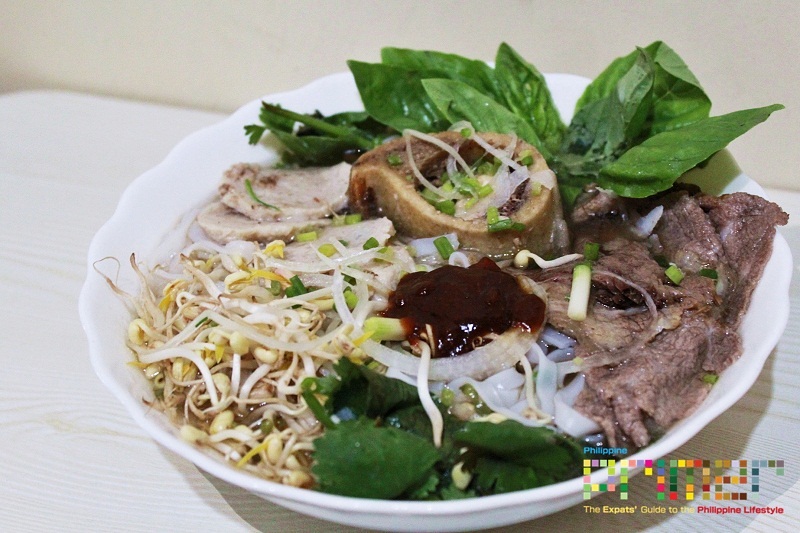 Special Pho (Php 365)
You can also add a big piece of bulalo for Php 80 and choose from original, spicy, and satay flavors! It is best to order it for dine-in as they will serve your hot pot of Pho with a combination of raw beef and cooked beef brisket so that it will still be cooked when the broth is poured in. 
You might also be familiar with Vietnamese baguette or banh mi but Saigon Corner upgrades it with a deconstructed Bo Ne Banh Mi.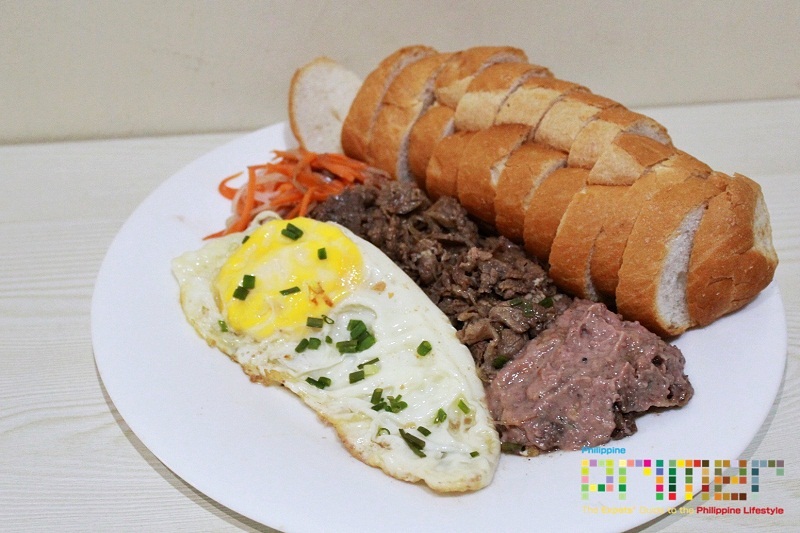 Bo Ne Banh Mi
Unlike the usual banh mi that is meant to be eaten as a whole sandwich, Bo Ne Banh Mi's baguette is sliced. Just put a good amount of liver pâté, sauteed beef, egg, and pickled vegetables on top of a slice of baguette and you're good to go.
If there is a common denominator on street food in the Philippines and Vietnam, it is no other than the balut or fertilized egg. However, in Vietnam, its original version uses quail eggs served with salt, chili, and pepper.
Adding a different kind of twist to balut, Saigon Corner's Vietnamese-Style Balut is served with a sweet yet tangy cilantro tamarind sauce that perfectly complements the flavors of the Filipino favorite balut.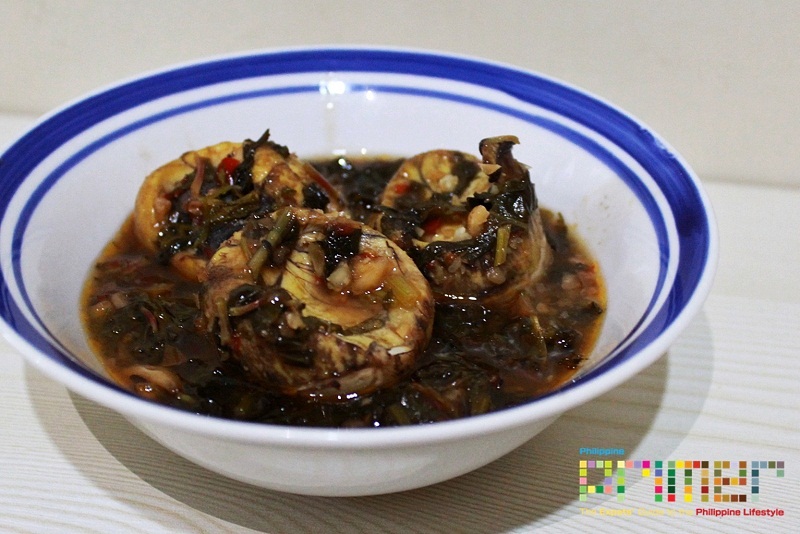 Vietnamese-Style Balut (Php 180)
For vegetarians, you don't have to worry because Saigon Corner also has a selection of vegan/vegetarian-friendly dishes like Vegan Pho, Vegetarian Spring Rolls, Vegetarian Mushroom Banh Mi, and more. Rest assured that these dishes have no meat, garlic, and onion, and are made with fresh vegetables and fruits only.
What's more interesting about this restaurant is they have a Pasabuy Gulay service, an initiative to help the farmers in the communities of Benguet where they sourced their produce prior to the pandemic.
They started selling some of their ingredients when ECQ was extended and due to public demand to also sell dry goods, Saigon Corner now has a mini grocery as well.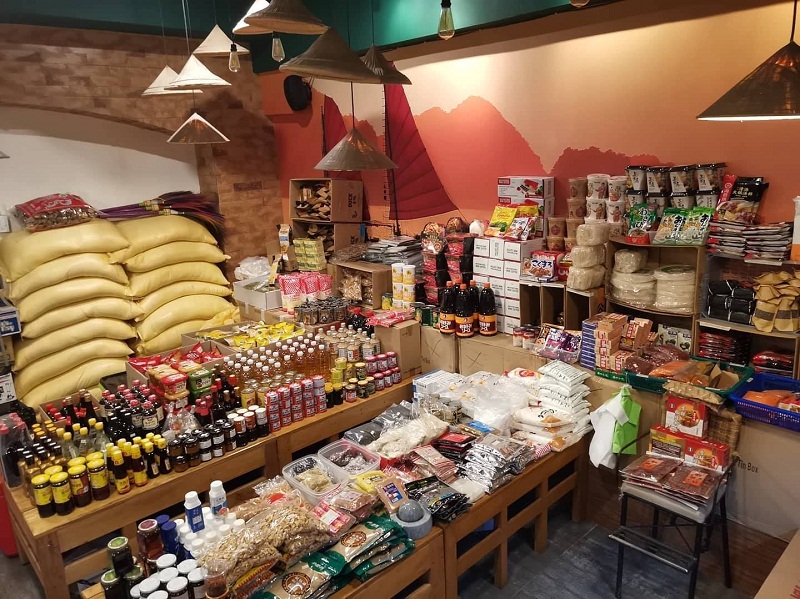 IMAGE Saigon Corner's Facebook
 Saigon Corner is open for dine-in from 11 a.m. to 10 p.m. daily. To ensure the safety of their diners, they installed a foot bath, temperature scanners, and self-dispensing alcohol machines by the entrance.
Contract tracing is also needed upon entering the restaurant while disinfecting procedures are done immediately after the diners leave by using UV light.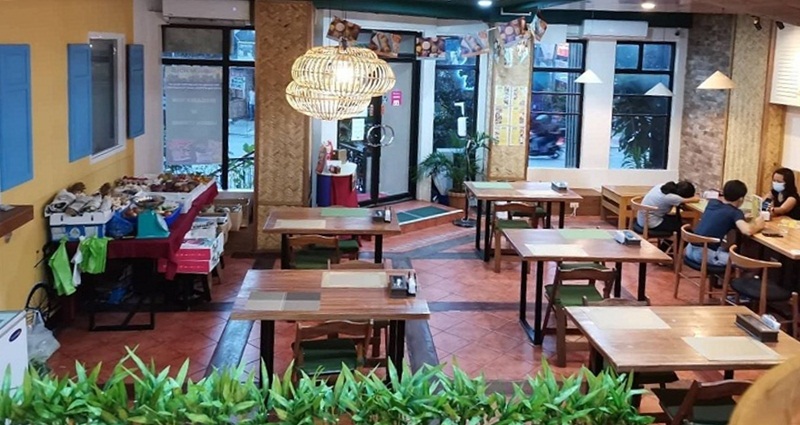 IMAGE Saigon Corner's Facebook
They also accept take-out, pick-up, and delivery services via Grabfood and Foodpanda. Saigon Corner also allows pabili service using 3rd party courier that covers farther areas.
How to get here
Saigon Corner is located Sgt. Esguerra Avenue corner Eugenio Lopez Drive in Diliman, Quezon City near ABS-CBN Broadcasting Center
From EDSA, turn right to Quezon Avenue and make another left at Sgt. Esguerra Avenue. Drive straight ahead to Eugenio Lopez Drive. Saigon Corner is on your right.
---
Written by Deneca Ordinanza
General Information
40 Sgt Esguerra Ave., Diliman, Quezon City
0977-122-2944
11 a.m. to 10 p.m.
Cash, Gcash or bank transfer
saigoncornerph@gmail.com
Restaurant Menu
You can scroll the image left and right.