Hugot Café: Where hearts, broken or otherwise, go to wind down
#Hugot has gripped the country as of late. Whenever someone posts something on social media, people are quick to make that post be associated with relationship issues, usually in the form of something heart-breaking. One café in Tondo, Manila has taken advantage and have made a living off of these #hugotlines: Hugot Café.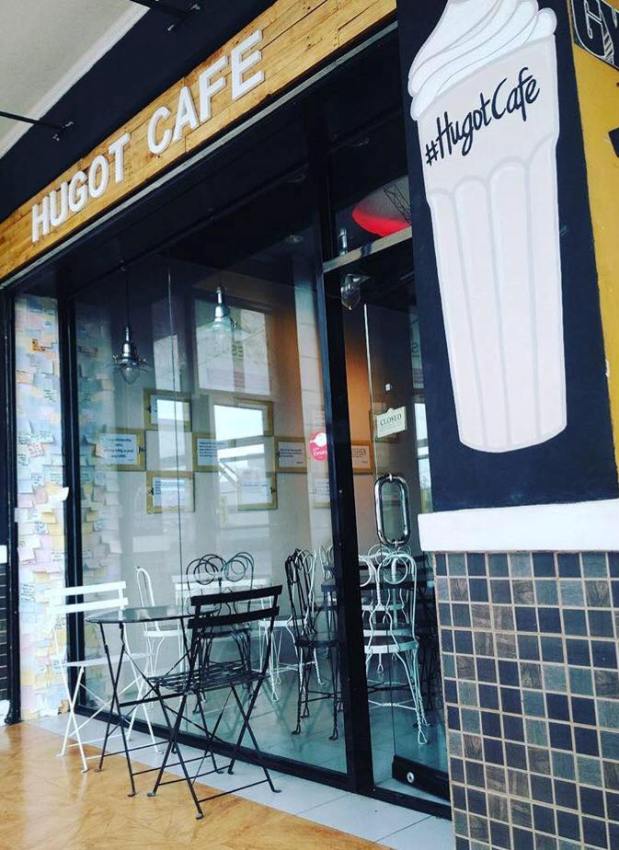 WHERE BROKEN (?) HEARTS GO. Hugot Café may just be your new hangout. Photo courtesy of Hugot Café Manila Facebook page.
Hugot Café is a small café tucked away in the outskirts of Tondo, close to Caloocan City. People have lauded this small café thanks to its very unique way of presenting itself and its dishes, even though it's hardly big enough to accommodate its growing fan base.
Their menu isn't as extensive as other cafés, but that's not what keeps people coming back. Its how they've named and call out orders that make Hugot Café special.
Imagine hearing your name next to a dish named LDR (Long Distance Relationship), a serving of nachos with beef and cheese for P95; or a milkshake called Walang Tayo (There's no us), a cookies-and-cream milkshake for P100.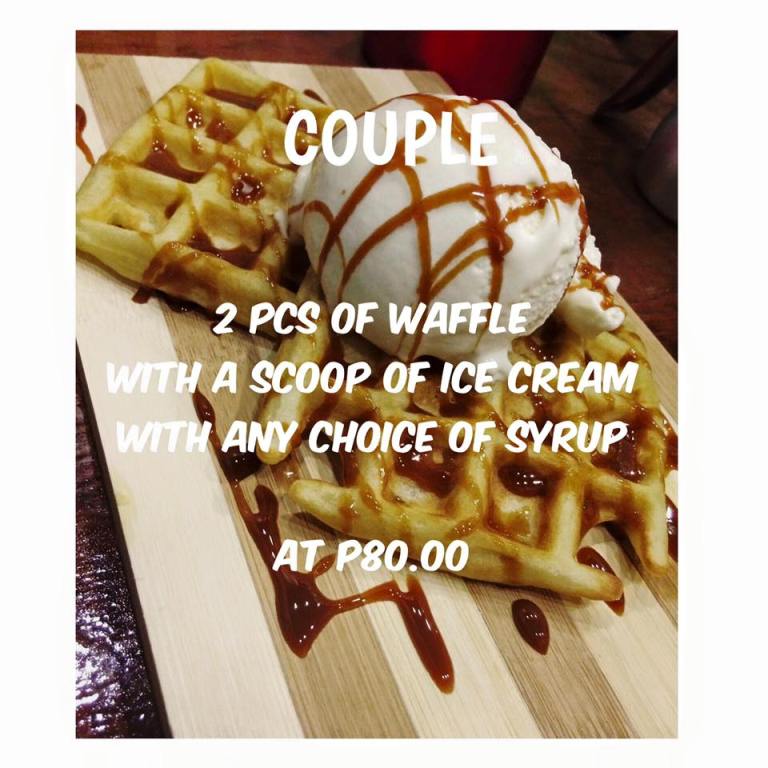 OR THESE WAFFLES? Good for two (hence the name Couple), only P90. Photo courtesy of Hugot Cafe Facebook page.
Looking for fries? They serve this thing called Binestfriend (best friend-ed, if that's a word) which is a bowl of cheese fries for P65. They also serve corndogs for singles (4 pieces at P45), those "in a relationship" (6 pieces at P60), and "it's complicated" (8 pieces at P75).
We can go on and on about their menu, but it might make your day filled with so much #hugot, you may not want to love anymore. But do watch out for Hugot Café in Batangas and Las Piñas later this year… or next year. Or, maybe not. #hugot
However, if you're okay with filling your day with #hugot, then head on over to Hugot Café, located at the second floor of XRC Bldg., 3702 Hermosa cor. Limay Sts., Tondo, Manila. If you want to reserve your seat and not be denied of love (for food, okay?), call 02-287-3197. They're open from Tuesday to Sunday, 1 p.m. to 10 p.m. Branches to be put up in Batangas and Las Piñas

Got posts about #hugotcafé? Don't forget to tag them on Facebook (Hugot Cafe) or on Instagram (@hugotcafeph).
Source: Hugot Cafe Facebook page, Hugot Cafe Manila on Instagram

2/F, XRC Bldg., 3702 Hermosa cor. Limay Sts., Tondo, Manila

Tuesday to Sunday, 1:00 pm to 10:00 pm