Coffee Tonya in Poblacion: Every Coffee Afficionado's Heaven
Hailing from Yokohama, Japan, Coffee Tonya is the first in the country to offer everything related to coffee—from its innovative coffee equipment to a wide range of freshly-roasted, local and international beans.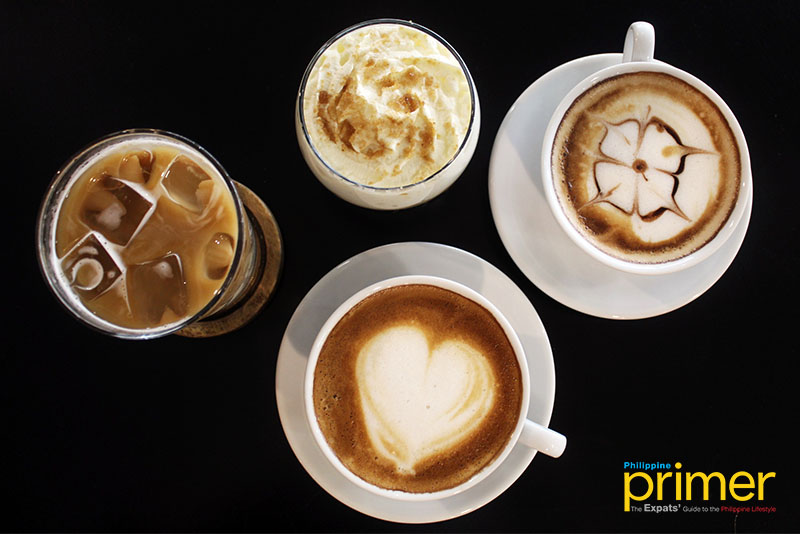 Coffee Tonya has been well-loved since it opened in 2016 as it's not your ordinary coffee shop. At first, you might think that it's a name of a girl, but tonya is actually a Japanese word for wholesale.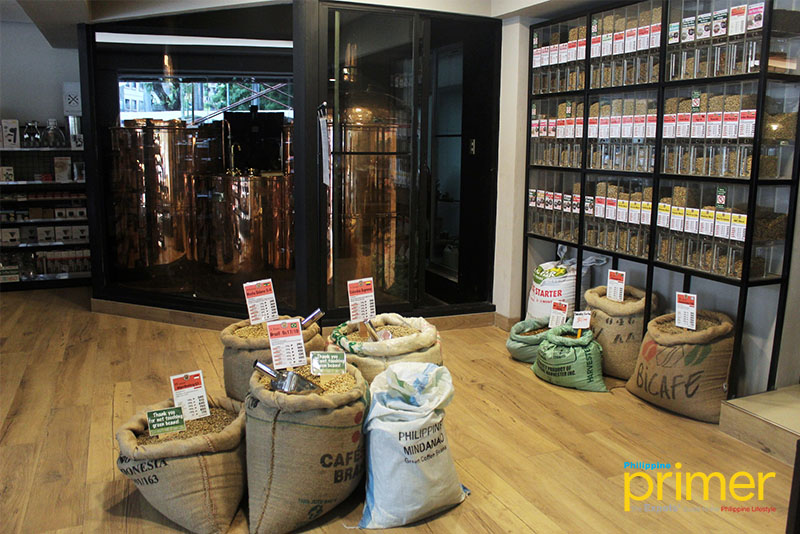 Its concept is based on the idea of selling wholesale coffee beans. Through this, it has managed to capture the eyes and hearts of every coffee lover in the metro because of its exceptional services.
Wholesale coffee and more
Unique to Coffee Tonya is its selection of more than 60 different coffee beans. They have variants sourced from foreign countries such as Colombia, Brazil, Indonesia, India, Haiti, and Mexico, to name a few. 
Philippine coffee beans are also available, including Barako, Benguet, and Bukidnon coffee.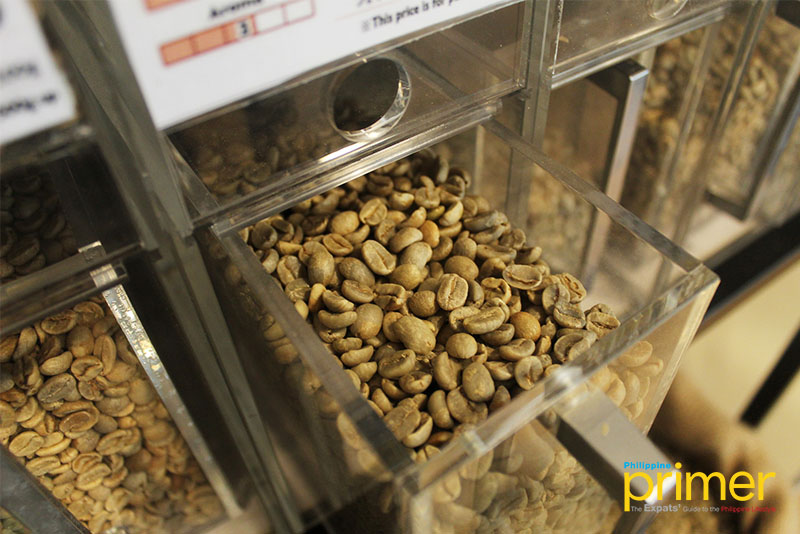 These whole unroasted coffee beans are classified in terms of variety, country, level of acidity, bitterness, sweetness, body, and aroma.
Coffee Tonya has its own roasting and grinding machine manufactured in Japan. Aside from wholesale coffee, you can customize your beans on the spot according to your preference in roast and grind.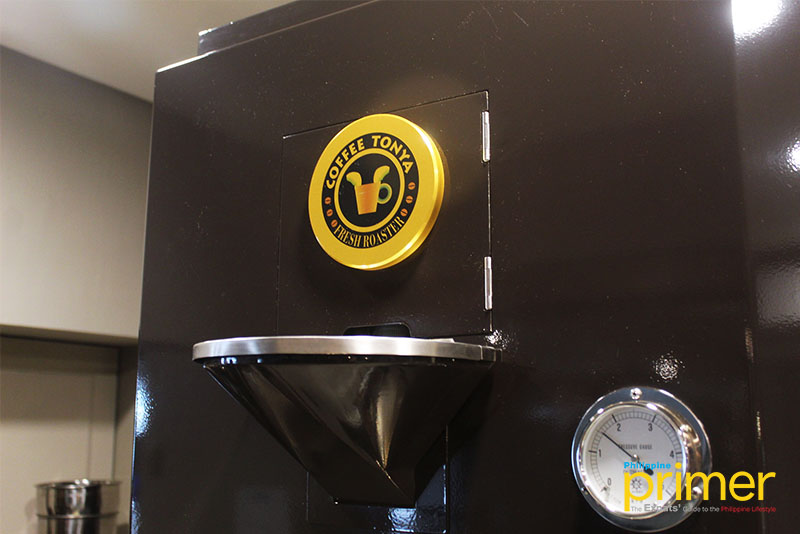 Coffee Tonya's very own coffee roasting machine
The roasting process has eight different degrees that take about 20 to more than 130 seconds of roasting time, depending on your need and use of coffee.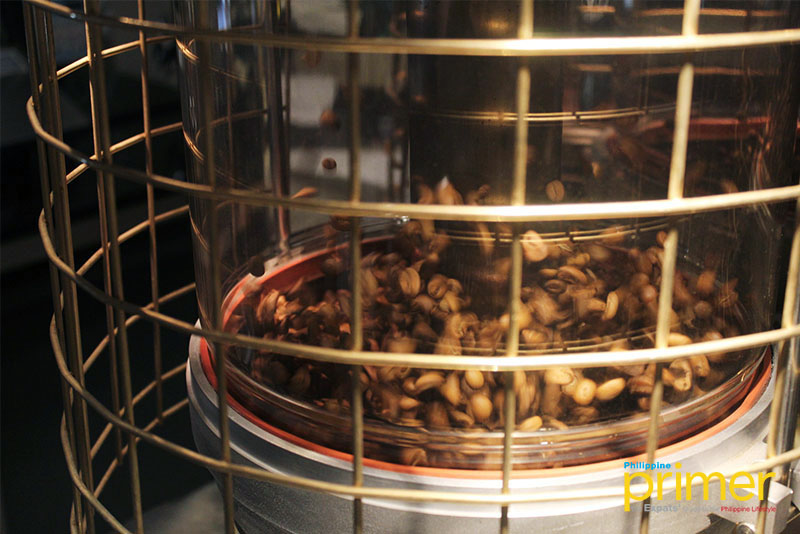 The most popular degree of roast is the medium and high roast, which are both perfect for pour-over brewed coffee because of the low acidity components and good aroma. Other recommendations include the city and full city degree for pressed coffee, while French and Italian degrees are for espresso and iced coffee.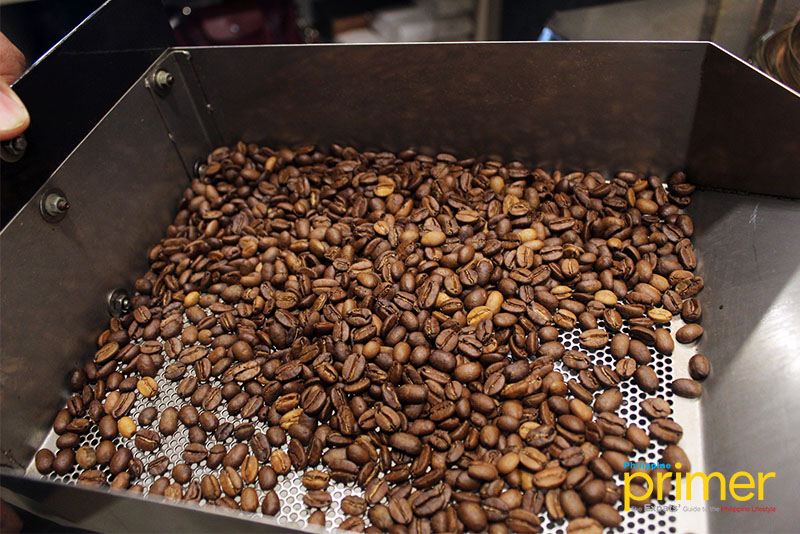 Freshly roasted coffee
After roasting, the beans are required to cool for some time before grinding.
In case you do not know, coffee beans differ in their grinding degrees as each distinct grind determines the flavor of the coffee. There are 17 degrees you can choose from for each brewing method you want. 
Coffee Tonya also sells coffee equipment, containers, machines, cups, accessories, and more.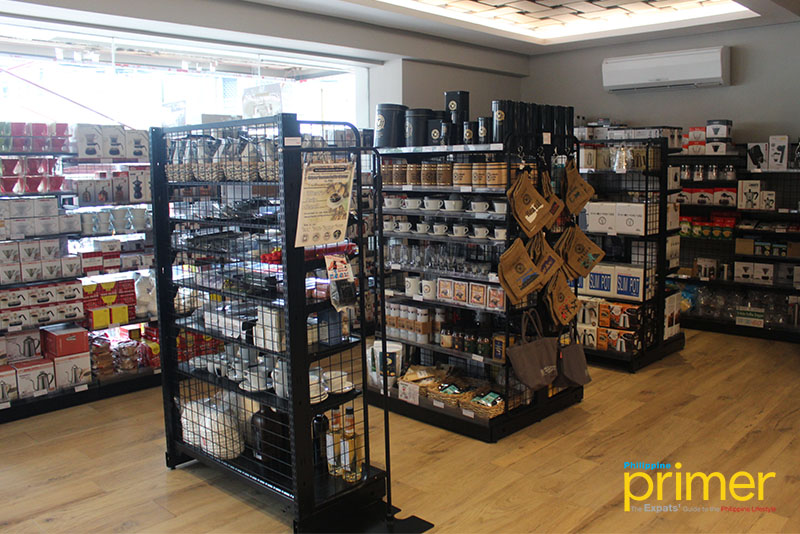 The art of coffee blend
A coffee shop will not be complete without its special blends of coffee. If you have more time to spare, you can stay for a little while and taste Coffee Tonya's freshly brewed coffee beverages.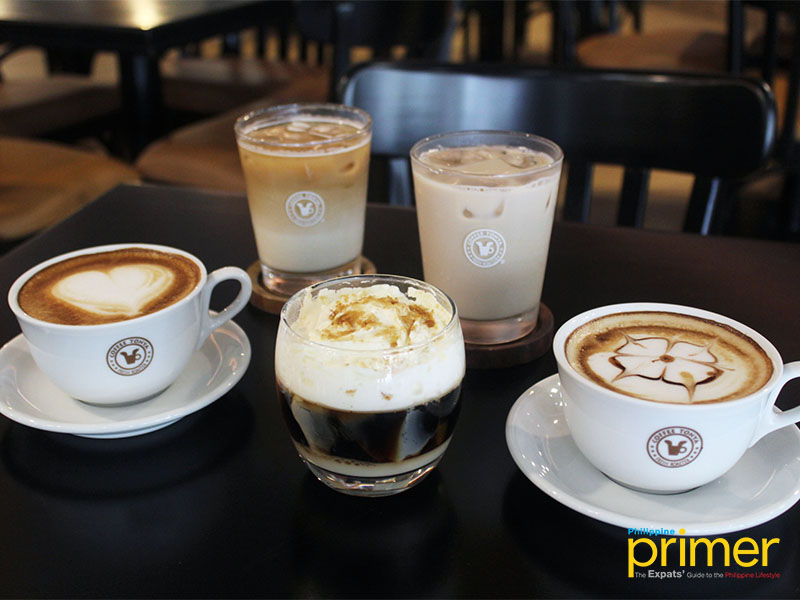 Have a cup of their Coffee of the Day (Php 100/small; Php 130/medium), which is brewed using the popular pour-over method.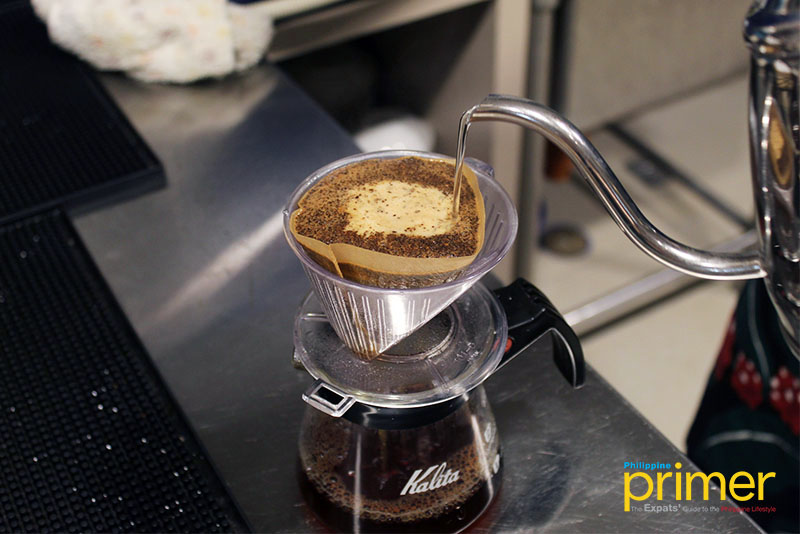 Coffee of the Day (Php 100/small; Php 130/ medium)
Whatever time of the day, their Coffee Jelly (Php 160) is something you can eat without judgment. This popular coffee-based dessert melts in your mouth with the right amount of bittersweet taste and a kick of milkiness. Plus, the coffee jelly is made in-house!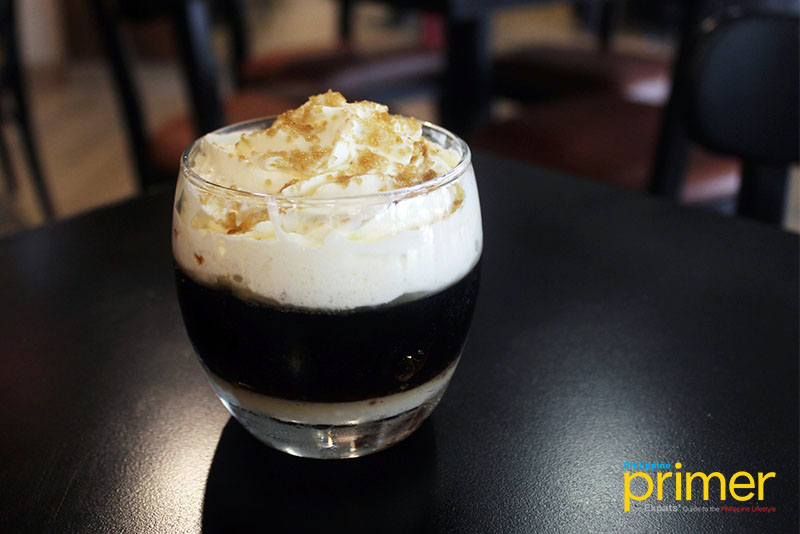 Coffee Jelly (Php 160)
Their Cafe Mocha (Php 150), or widely known as mochaccino, is made from brewed espresso popular for its distinct chocolate taste.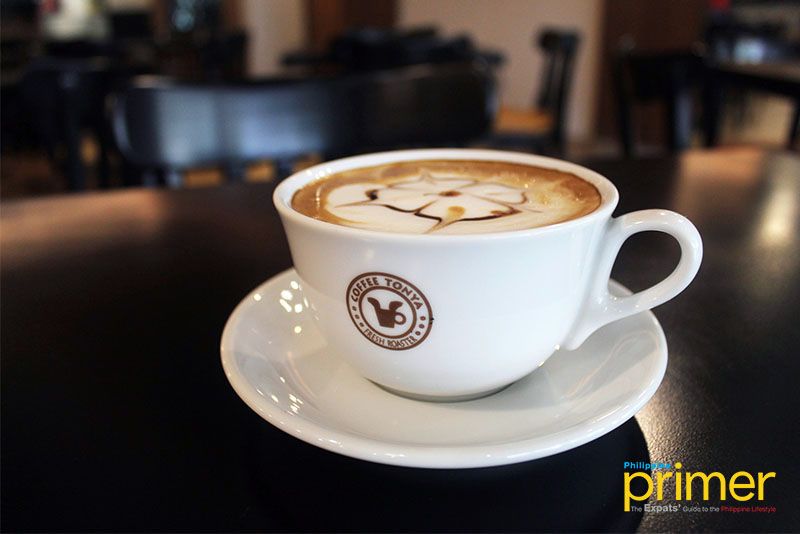 Cafe Mocha (Php 150)
For the Latte choices, they have Iced Latte (Php 120) and Iced Latte (Php 120) infused with rich thick espresso and steamed milk.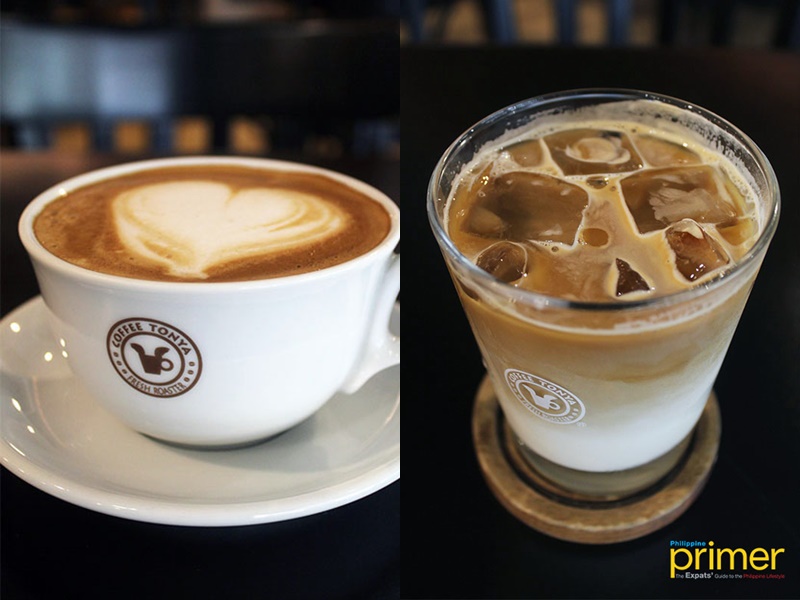 Hot Latte and Iced Latte (Php 120)
Coffee is of course not the only drink you can get here as they also serve tea-based beverages. Try their own take on milk tea with Chai Tea (Php 150/small; Php 180/medium), made with brewed black tea with chai syrup.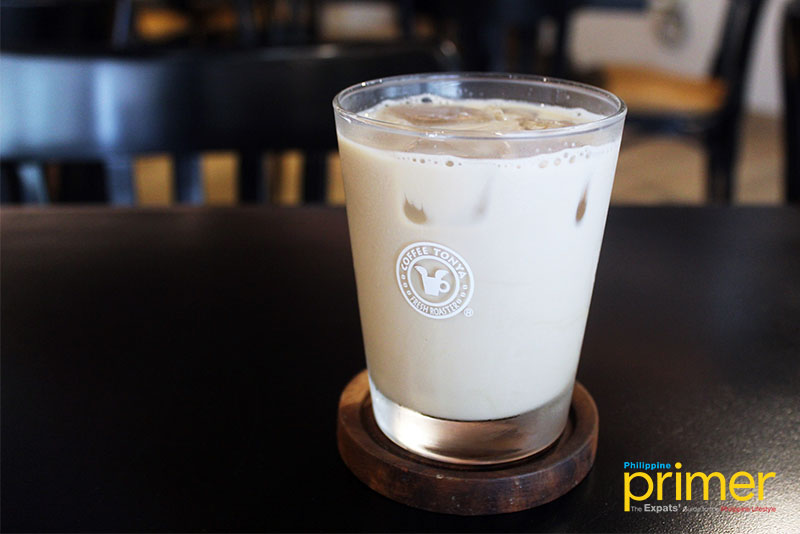 Chai Tea (Php 150/small; Php 180/medium)
The best choice of drink for those who love sweet coffee is Coffee Tonya's Smoothie (Php 150/small; Php 180/medium). Very similar to a frappuccino, these smoothies come in espresso, mocha, matcha, and other flavors.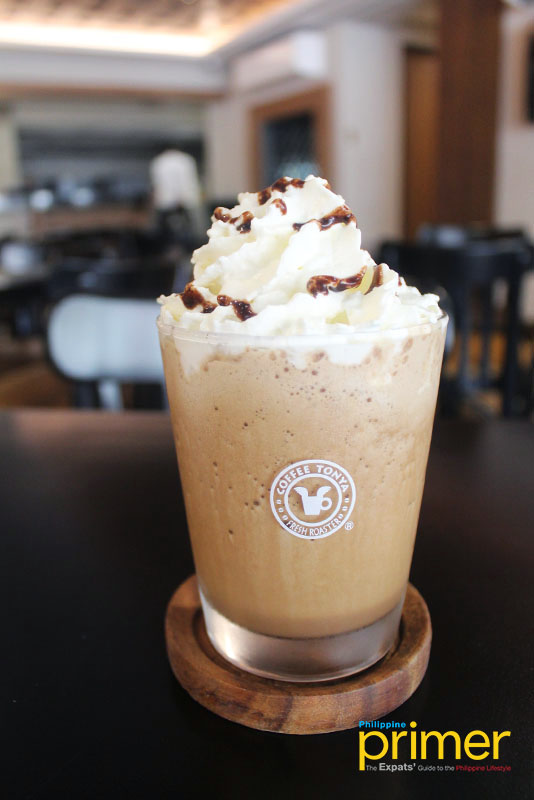 Smoothie (Php 150/small; Php 180/medium)
Coffee Tonya just underwent renovation last year and is currently on soft opening since September 18. They will soon open a bar and restaurant specializing in Italian cuisine, which will complement well with their upcoming fermented beer bar.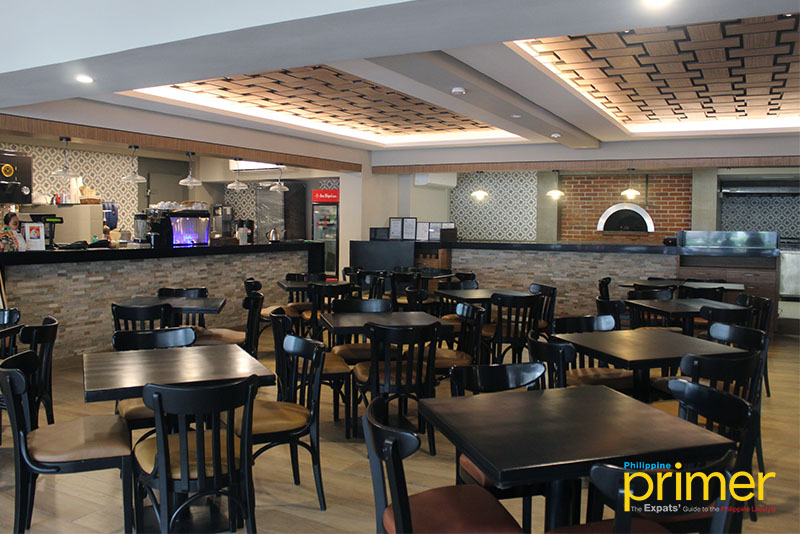 How to get here:
Coffee Tonya is located beside the Makati City Hall.
From Ayala Triangle, t

ake

 Paseo de Roxas and turn left onto Makati Avenue. Make another left turn at Buendia Avenue. Turn right onto Nicanor Garcia and continue onto Antipolo Street near Petron Gas Station. Turn 

right

 after Rainbow Room Learning Center Makati Campus on the right. Once you see the Makati City Hall, turn right onto Agono Street.
---
Words and photos by Deneca Ordinanza

1331 Angono Street, Poblacion, Makati City

10 a.m. to 7 p.m. (for soft opening)
Restaurant Menu
You can scroll the image left and right.