Metiz in Makati: Reimagining Filipino Food
For some people, food is just food, mere fuel needed for survival. But for others, food is a way of life. Chef Stephan Duhesme of Metiz belongs to the latter category.
After finishing his studies, Duhesme immediately realized he didn't truly belong in an office. A foodie since birth, he followed his passion for cooking and started his culinary journey in the US. There, he worked as a chef de partie at Purple Yam, one of the most popular Filipino restaurants in New York. He then helped set up its branch in Malate before he ended up working at Gallery by Chele in Bonifacio Global City.
After further honing his techniques and skills in Japan and Colombia, the young chef eventually went back home to fulfill his destiny: Showcase Filipino cuisine in a different light through his refreshingly innovative food.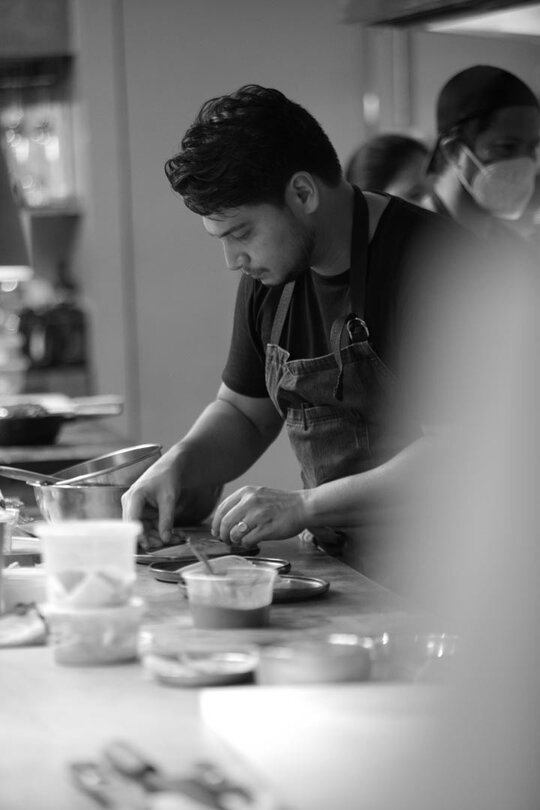 At play
Founding Metiz
Intending to fully embrace his Filipino roots and push Filipino cuisine forward, Duhesme returned to the Philippines. "I came across many chefs, home cooks and people who were proud to showcase their countries cuisine. It's a form of national pride. It's something that inspired me a lot. I could have explored opening a French restaurant, but what's the point? There are many of those available. The upscale Filipino restaurant is still a rarity, and I think that Filipino food deserves a bit more attention," he said.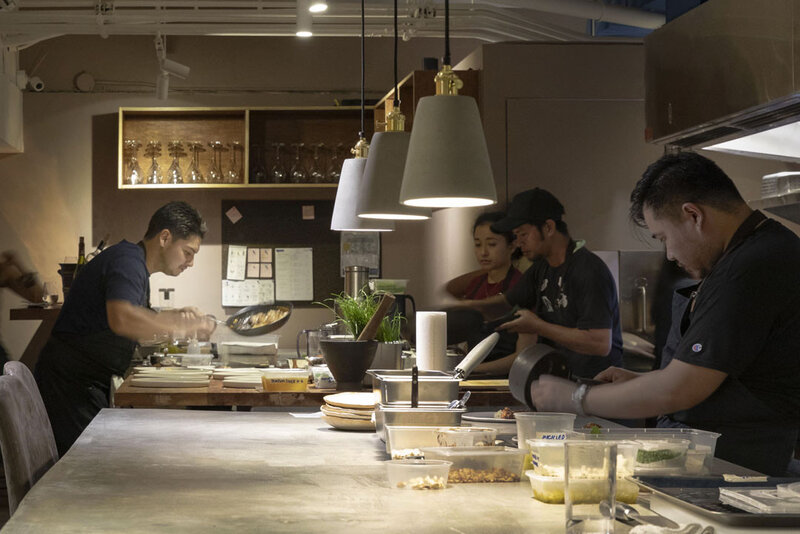 The maestro commanding the kitchen
The half-Filipino, half-French chef eventually founded Metiz, from the French word "Métissé," referring to someone of mixed heritage. Since Filipino food and culture is a melting pot of Asian, Spanish, and American influences, Duhesme said it is only fitting to name, design, and generally revolve around this theme –being mestizo.
New Ways, Same Taste
Using fresh and locally sourced ingredients, Chef Stephan continuously redefines Filipino food. "I've noticed that not everyone always understands what it is we are trying to do but that's because we have been very vague in our communication. I'm therefore a little bit more hands on on explaining things now, especially on our social media.  We aren't doing fusion food, we are doing Filipino food. Our food stems from emotions certain dishes make us feel, we try to marry the old and the new. Familiar flavors used in unfamiliar or rare combinations. When creating new dishes, we want it to be playful and rooted in flavors that make it undeniably Filipino. Context is absolutely everything. We don't use butter in our savory dishes for example. Flour can be used, even if it isn't produced here," he said.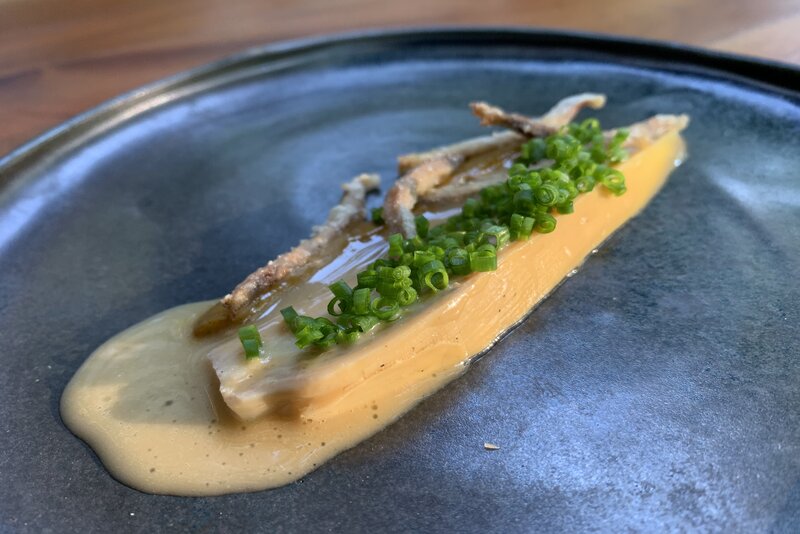 Slow-grilled banana heart topped with banana blossoms tempura in smoked tuyo and egg sauce
On Inspirations and Influences
Taking inspiration from Japanese, Scandinavian, and French chefs, and absorbing the lessons taught by his mentors to heart, Duhesme became the bold and inventive chef that he is today.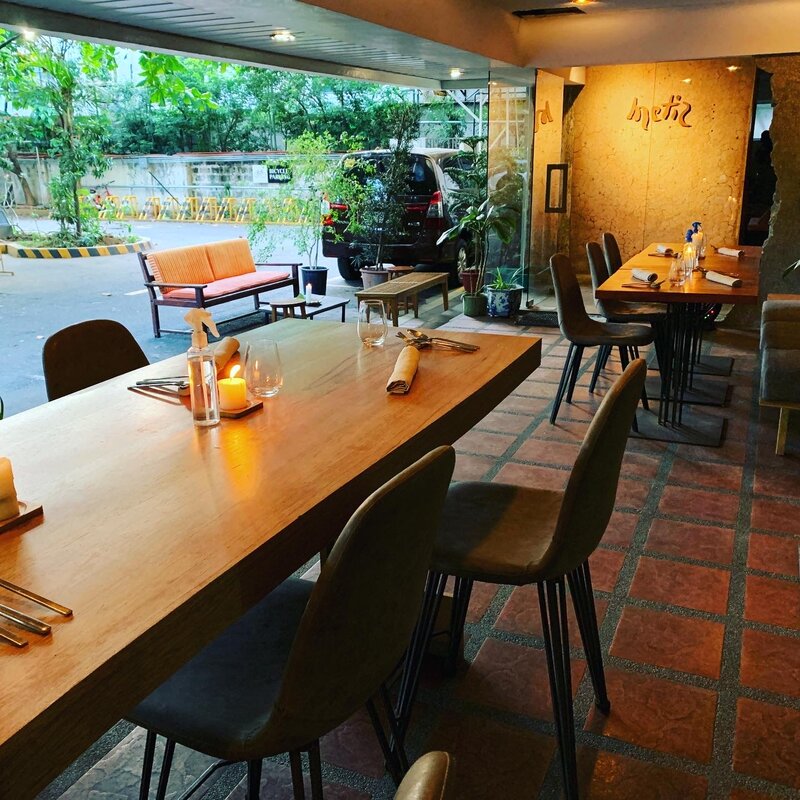 Metiz's tastefully decorated interior
"My mentors [abroad] definitely influenced me on certain things. For example, my mentor in New York prefers to hand pick his ingredients fresh from the market. My Japanese mentor showed me how ultimately, two seemingly identical live fish weren't of equal quality. From both these chefs, I've learned that there is no substitute for quality ingredients. Regardless of the price," he shared.
Pushing Onward
Metiz's menu is generally experimental and a work in progress so Duhesme hopes to further challenge himself with new ideas, techniques, and of course, flavors. "I'm a working chef. When we're not [busy], we always ask our suppliers what's in season, which we play around with and ferment. In a lot of our projects, we don't know where we're going. We're constantly trying out things and learning a lot through trial and error. As a [team], we make mistakes, but we learn from them. We analyze our food, what the people like and don't like. That's how we discover things. Hopefully, this will [yield] interesting results in the future," he added.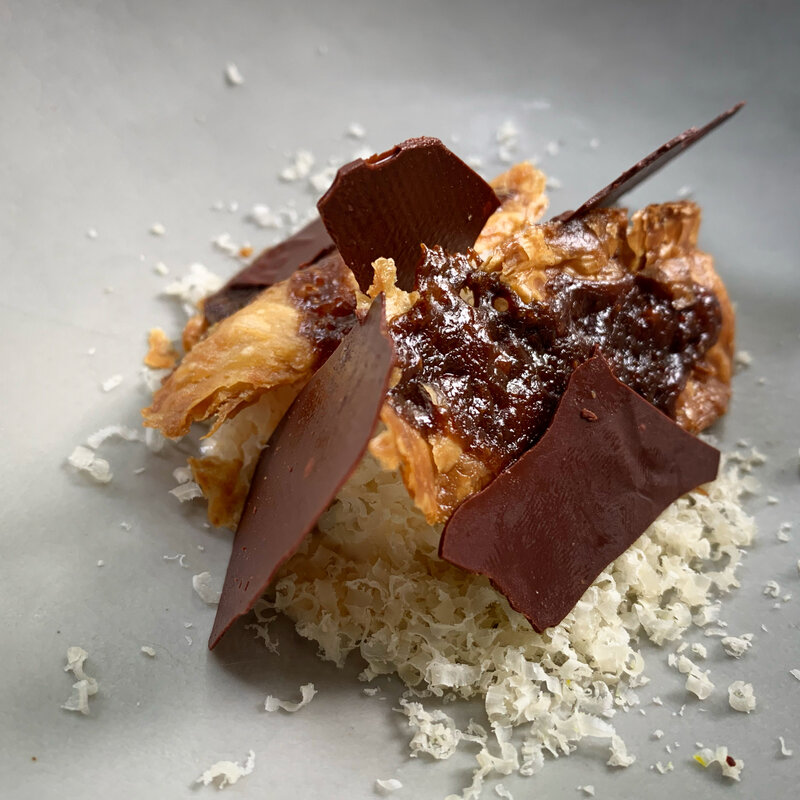 Metiz's chocolate, cheese, and pandesal-inspired dessert
made with carabao milk ice cream, gouda, sourdough puff pastry brittle, and bitter chocolate
Wisdom Imparted
When asked to give advice to aspiring chefs, Duhesme said never to compromise on the quality of ingredients used for preparing food. "This is such a difficult industry to be in so there's no point in compromising on quality. If you want to do something, try to do your best for your business. Learn from your mistakes and keep on pushing [forward]. There's always room for improvement," he added.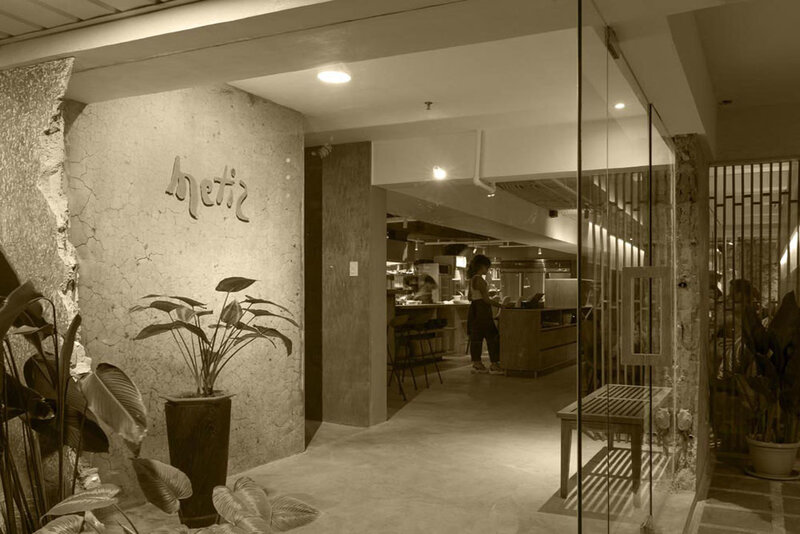 Nothing's better than eating good food in a great place
He also shared that passion, in this case cooking, is the root of success. "Cook dishes that you love to eat. Cook dishes that make you feel happy. You will always naturally try to improve on dishes that you love eating," said Duhesme.
Always a man of perseverance and dedication, he doesn't believe in cutting corners. "Never cut corners and always challenge your knowledge and the knowledge of your mentors, but don't do that to their face. Read, research, make mistakes, know your limits and push them a bit further out!," the chef said with a conviction.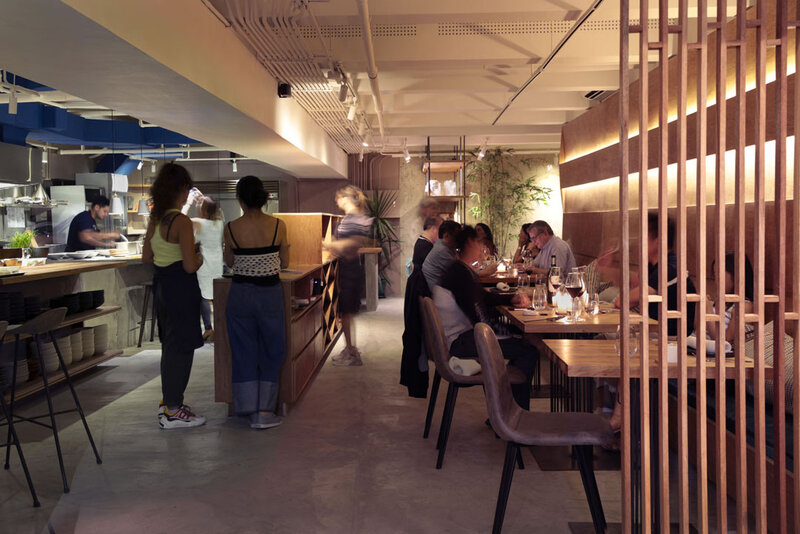 The wonderful aromas wafting from their open kitchen whet their customers' appetite
General Information
Ground floor, Building A, Karrivin Plaza, 2316 Chino Roces Avenue Extension, Makati
0917-898-5751
12 p.m. -9:30 p.m. (Tue-Sat)
Monday and Sunday
metizresto@gmail.com