The Perfect Pint in Alabang: A Go-To Place for Local Craft Beers in the South
Food and beverage pairings aren't exactly a new concept, yet very few restaurants dare to explore that very concept.
It's usually seen with wines and whiskeys, but to do so with beer is something that's not only rare but hard to do. Luckily, down the south, we found The Perfect Pint in Alabang serving craft beers with good food.
Also read: Craft Beer Places in Manila
Beer, at least for Filipinos, is usually paired with the most mundane of things: roasted or steamed peanuts, a couple of sticks of barbeque, chips, etc. You can go with the more established burgers, crispy pork knuckles, baked mussels, or pizza with craft beer, but places like that are so hard to find..unless you know where The Perfect Pint is.
It doesn't only serve craft beers but also your favorite bar chow like the Oyster sea-sig (Php 420). If you'd want to pair it off with rice, they also have an Oyster Seasig Rice Meal (Php 290). 
Oyster sea-sig (Php 420) / IMAGE grabbed from The Perfect Pint's Facebook page
The Perfect Pint is a place that promises "to be the premier destination or go-to place for craft beer and food in the country". With their wide array of fresh craft beers paired with delicious food, you'll never run out of options here.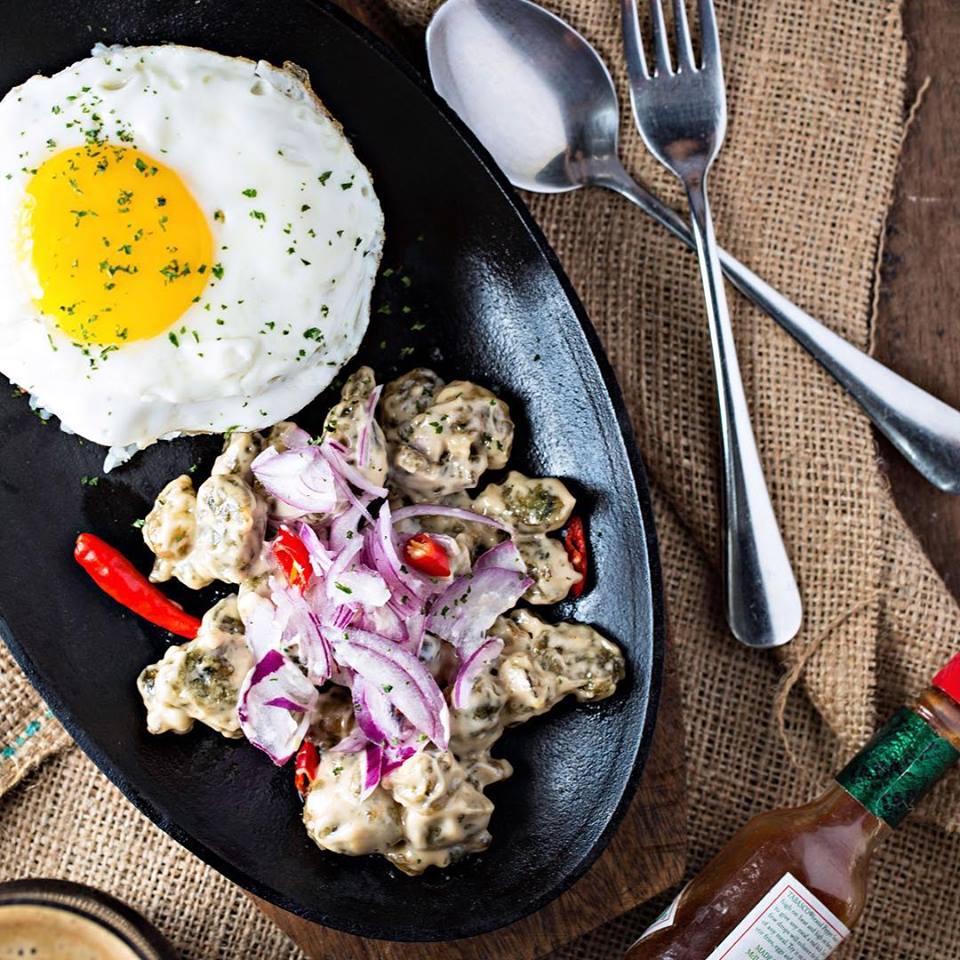 Oyster Seasig Rice (Php 290) / IMAGE grabbed from The Perfect Pint's Facebook Page
Apart from having brews supplied by local craft brewers, they also have their signature home brews done in small batches to ensure their flavor.
Want to know more about The Perfect Pint and sample their wares? Then visit their branches at the Molito Lifestyle Building located along Madrigal Avenue in Alabang, Muntinlupa City or their latest branch at the ground floor of Greenbelt 2 in Makati City.
---
Images grabbed from The Perfect Pint Facebook.
Updated as of May 23, 2019.

Molito Lifestyle Bldg., Molito Commercial Complex, Madrigal Ave., Alabang, Muntinlupa City

cheeneebautista.tpp@gmail.com

G/F, Greenbelt 2, Ayala Center, Makati City