La Tienda in Makati
Experience 'comida deliciosa' at La Tienda.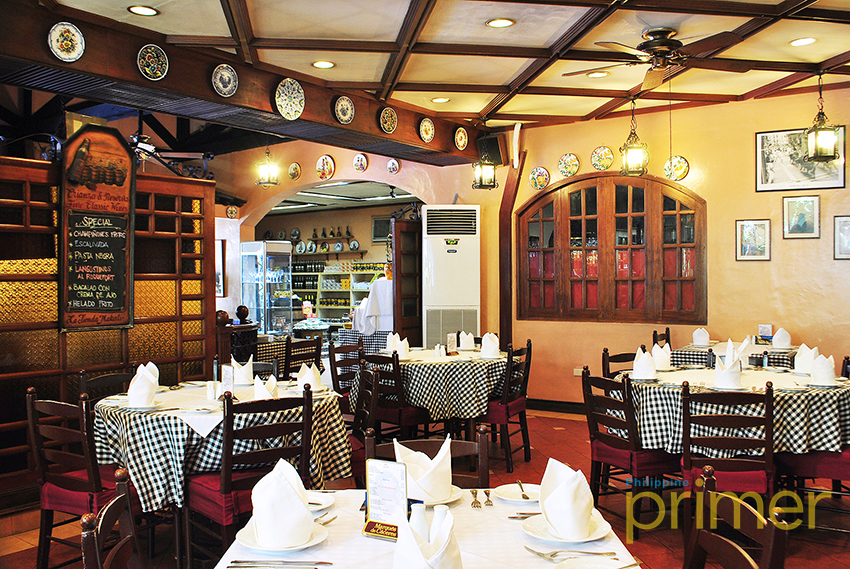 LA TIENDA. This place will tell you a lot about Spanish culture when it comes to food, ambience, and everything in between.
La Tienda is a Spanish restaurant in Makati that serves traditional Spanish cuisine and gourmet food products in Spain. In this dimly-lit restaurant, you'll be amazed at how you'd feel the authentic Spanish vibe, with all its interior design and pieces which make up the whole place. It's a down-to-earth Spanish restaurant, like the ones you'd see in Spanish movies.

GOURMET STORE. Can't get enough of Spanish products? Check their gourmet store out!
Aside from its food, they have a gourmet shop where you can buy Spanish delicacies as well. They have a selection of wines, clay pots, and other things you might just find from a local Spanish supermarket. 
One of the reasons why La Tienda is known to be popular is because of its Spanish dishes. Their food is known to be exquisitely good, to the point that it has become a go-to place for those who would like to try generous yet flavorful dishes.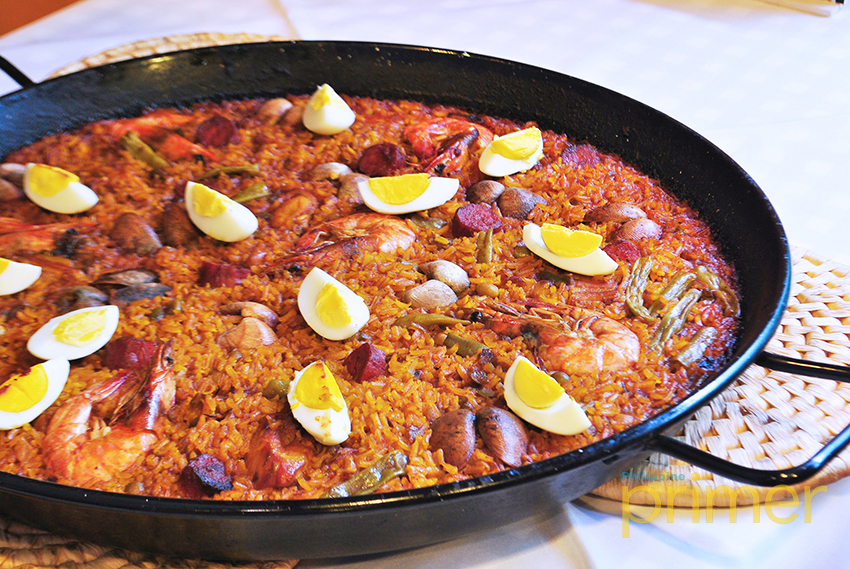 PAELLA VALENCIANA (P630). What's a Spanish restaurant without paella? Relish the flavors in this paella that serves 3 to 4 persons.
What makes the dining great in here is the Mexican Mariachi band that plays along while you eat. Their tapas and cocktail selections are also a different story. Their steaks and wine go perfectly well which makes going to this restaurant a good ending for your day as you have dinner. From their starters to desserts, it's definitely a meal well-spent.
Are you ready for some Spanish cuisine goodness? Check out La Tienda to get the best Spanish dishes that you surely deserve!
43 Polaris St., Bel-Air Village, Makati Citry, Metro Manila
02-890-4123 / 02-245-7181
11:00 am to 11:00 pm (Monday to Saturday)
latiendapolaris@yahoo.com