Mijo Comfort Food in Poblacion Serves Mouthwatering Filipino Dishes with a Modern Twist
Famous for its vibrant nightlife, Makati City's Poblacion brims with many food concepts that are prominent for its diverse culinary offerings and lively atmosphere. However, even with busy streets like Burgos, there are also hidden restaurants, tucked away from Poblacion's bright lights that provide a bit of comfort and respite from the busy city.
This includes Mijo Comfort Food, a gem along P. Guanzon Street, that is a culmination of delicious food, family traditions, and a bit of nostalgia!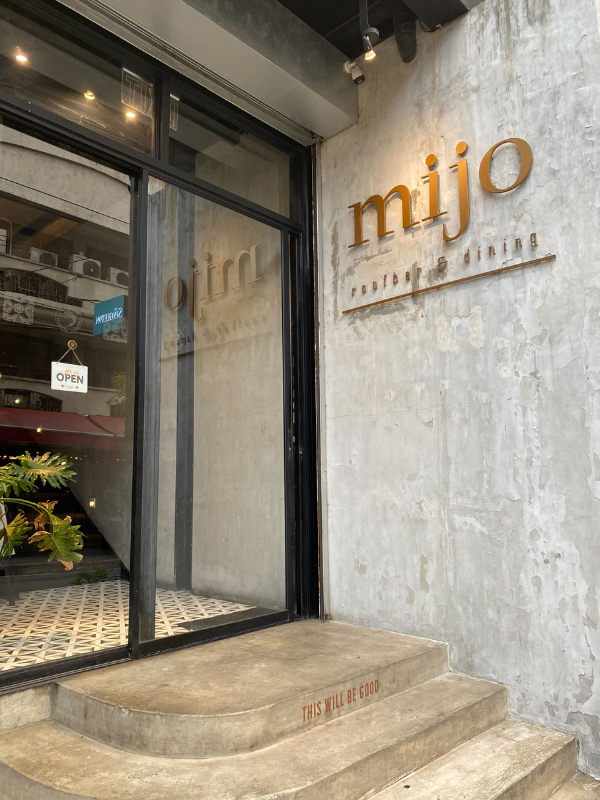 Chef Enrique Moreno of Mijo Comfort Food opened this cozy restaurant to the endearing city crowd back in 2019. Born out of his love and knowledge of food, Chef Enrique brings his roots to the table with Filipino comfort food that will truly remind you of home.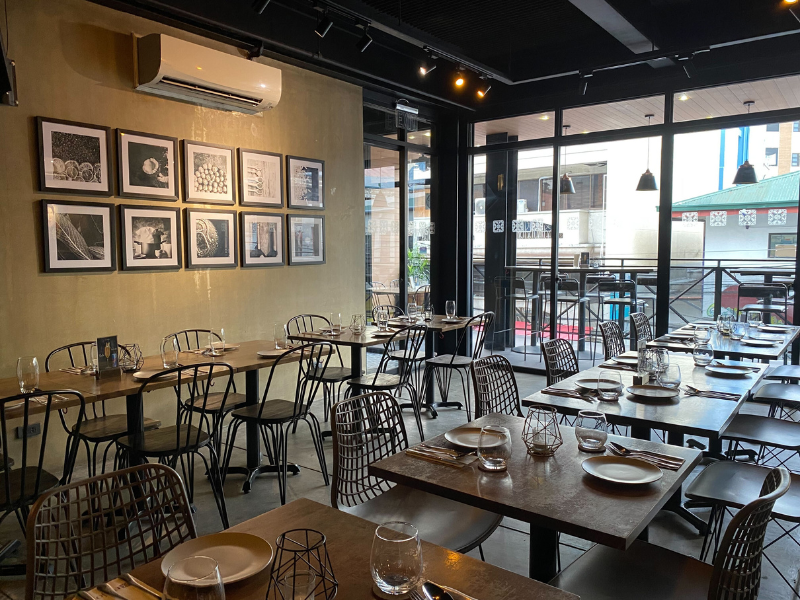 Upon entering Mijo Comfort Food, you will be greeted by a flight of stairs that will whisk you away to the main dining hall where you will find portraits of Chef Enrique's inspiration—his grandmothers. He shares that it was meals with them that established his love for food.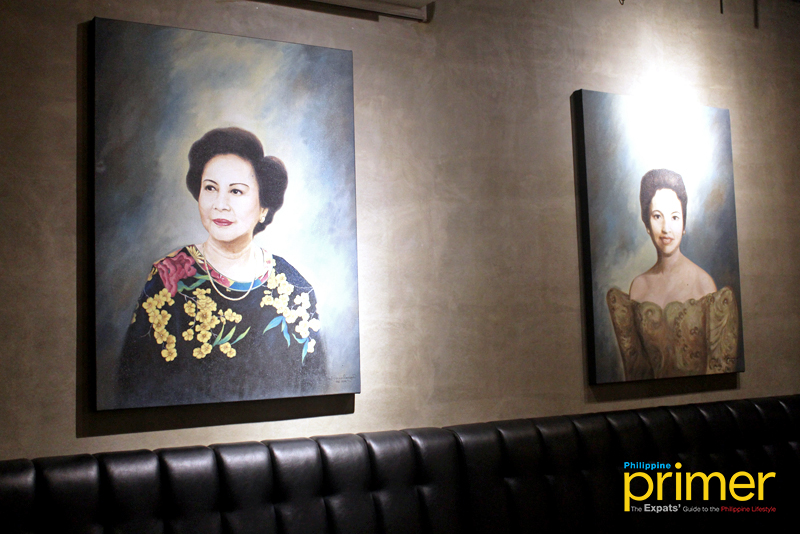 Portraits of Chef Enrique's grandmothers adorn the walls of Mijo.
Something noteworthy about the way Mijo serves its dishes is how the Filipino tradition of sharing food comes to life with culinary twists that keep each bowl and plate exciting to the palate.
For starters, you may want to kick-off your meal with the Cochinillo Croquetas with its creamy sweet potato filling that delightfully contrasts its crunchy breading! You will enjoy also enjoy the richness of its flavors, more so when you dip it onto the calamansi-labuyo aioli or sauce on the side.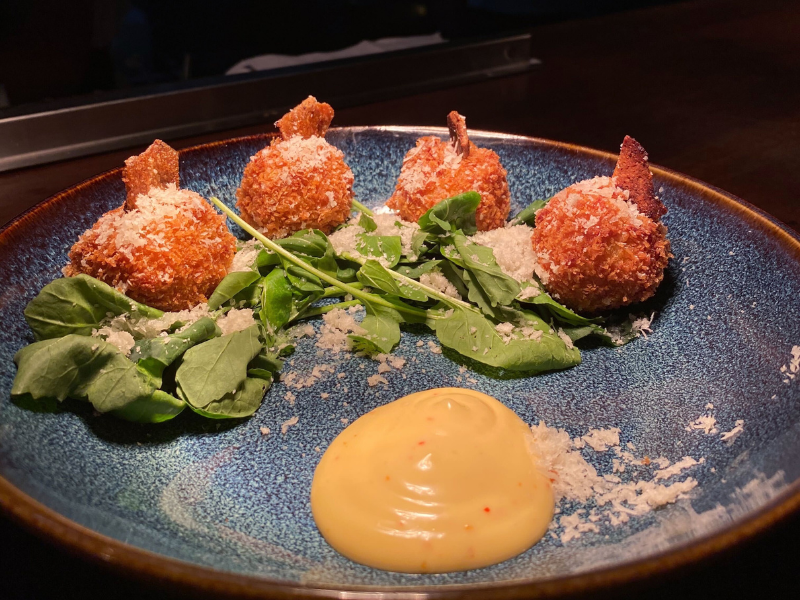 Cochinillo Croquetas (Php 395)
You may also want to sample Mijo's version of Sisig Tacos made with soft tortille, topped with crispy pork, chicharones, aioli, and pickled onions that ultimately give your all-time favorite sisig a modern and creative twist!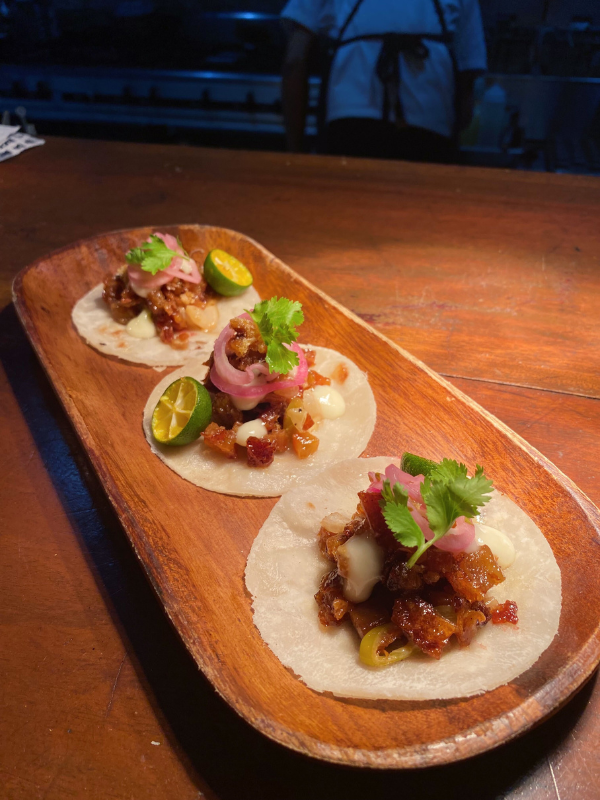 Sisig Tacos (Php 350)
Up next is the Spicy Salmon, a delightful appetizer that takes inspiration from Japanese sushi but with a unique twist. This variation involves toasting the sushi rice and layering it with salmon tartare, avocado, pickled radish, and a delectable sriracha mayo, resulting in a harmonious fusion of flavors and textures that create a tantalizing and irresistible culinary experience!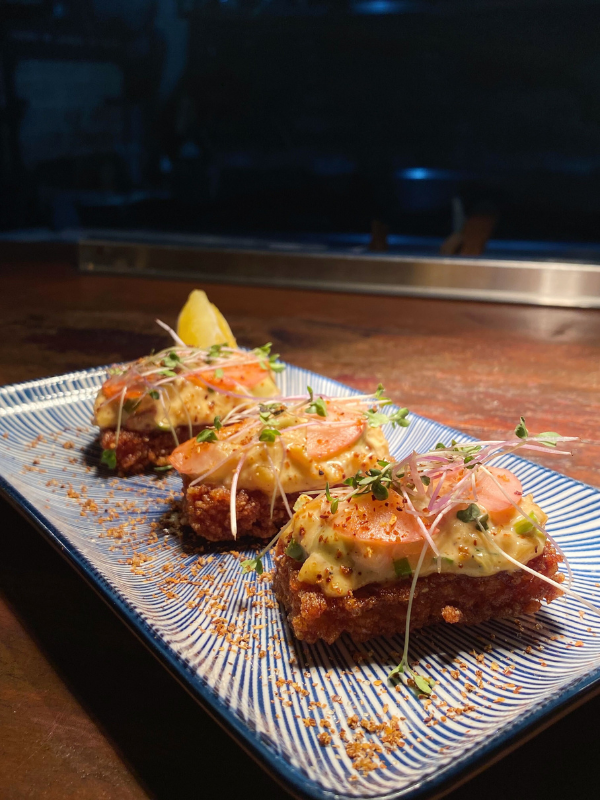 Spicy Salmon (Php 395)
Of course, for the mains, try the fork-tender Pot Roast that is made of brisket, elevated even further with its delectable truffle potato mash served alongside. What's truly exceptional is that its gravy is crafted from its own savory drippings, resulting in a truly indulgent masterpiece!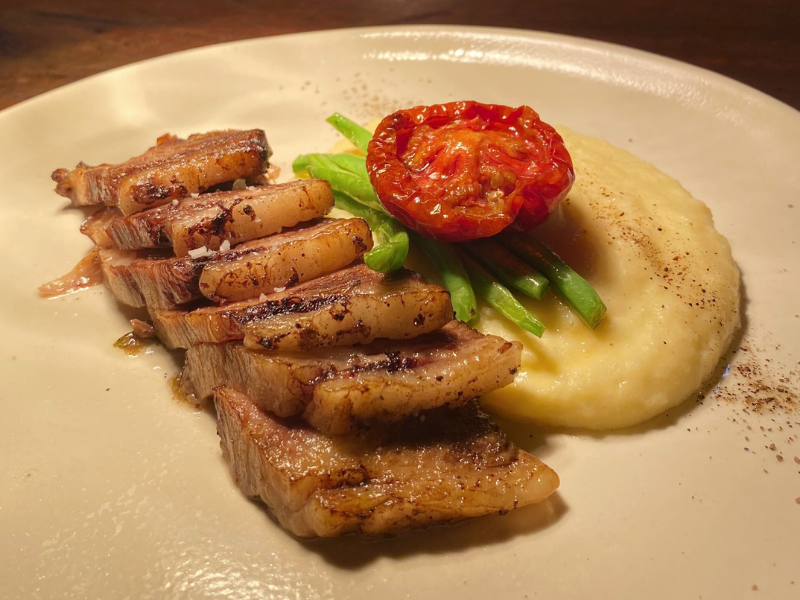 Pot Roast (Php 750)
Further up the building is where you'll see their rooftop bar come to life as it carries a variety of wines, beers, and signature cocktails that's ideal for when you want to unwind after a long day.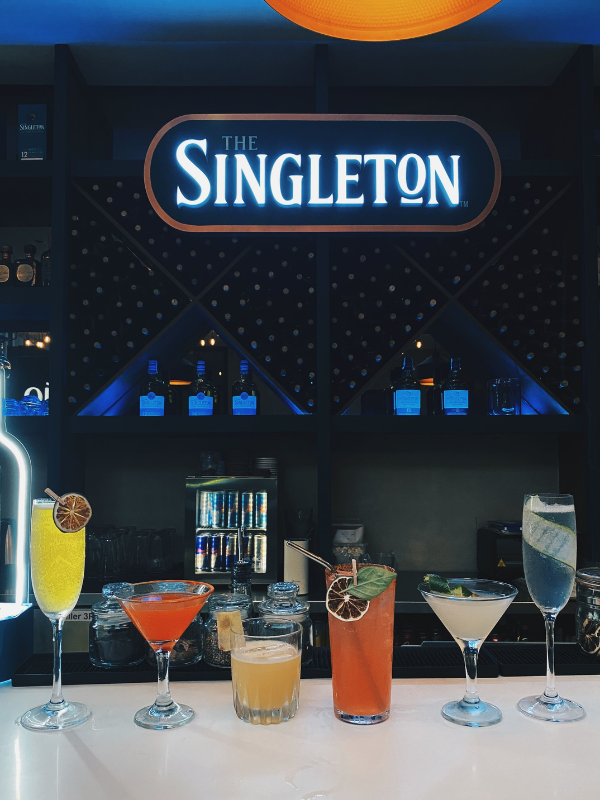 So, for comfort food and spirits that's taken to the next level, dine at Mijo Comfort Food in Poblacion, where you'll find that every bite is familiar and every flavor, nostalgic.
How to get here:
• By public transport: From Landmark Makati, ride a Makati Loop jeepney and then get off at the Petron gas station. Head north on Makati Ave., and past City Garden Hotel and Berjaya Makati Hotel. Turn right onto P. Guanzon St., Mijo Comfort Food is at the right.
GENERAL INFORMATION
Address: 4987 P. Guanzon Street, Poblacion, Makati City
Operating Hours: 5:00 p.m. to 12:00 a.m.
Contact Number: 0917-149-0148
Facebook: Mijo Comfort Food
Instagram: @mijo.ph
General Information