Galo in Makati: Experience colorful Latin flavors
On some days, especially after a long tiring day at work, we crave for a big and hearty meal that can exhilarate our palate with robust flavors. A great place to retreat to is Galo, which is basically sharing the same space with its sister restaurant, Mazza, tucked away at an office building along Dela Rosa Street in Makati.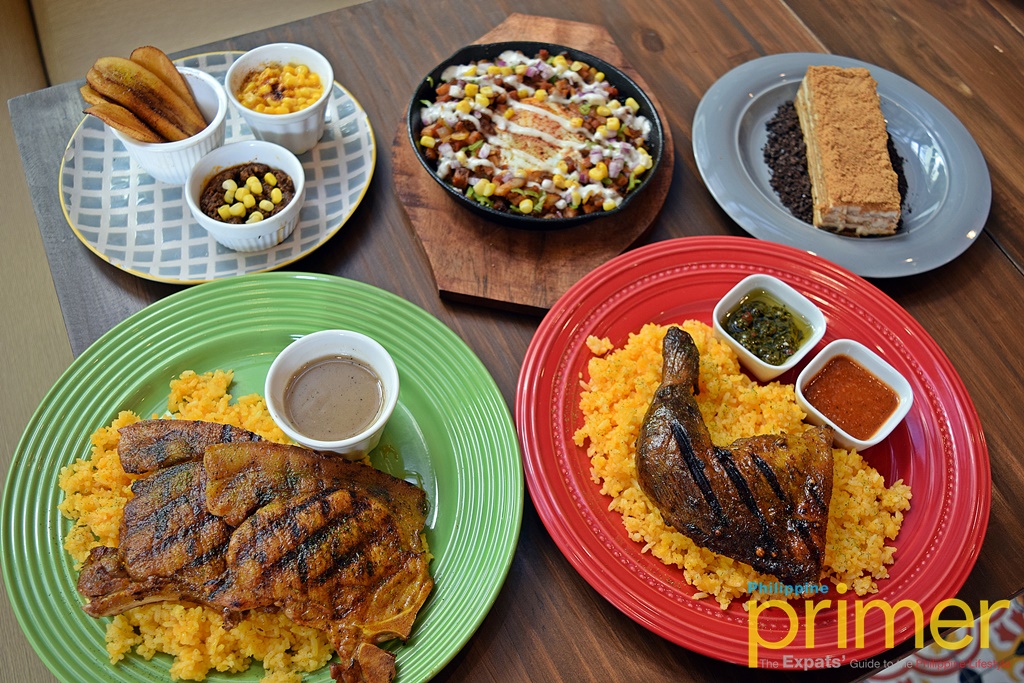 Just like its sister, Galo also offers a lot of flavorful dishes that will overwhelm your senses and will certainly make you forget about stress even for a moment. This little hole-in-the-wall serves up dishes that are inspired by the diverse cuisine of Latin America—especially drawing inspiration from the colorful culinary heritage of Mexico and Argentina, where chicken, tacos, and sides and salsas with vegetables and fruits are very common elements.
One of the best sellers of Galo is Grilled Latin Chicken Quarter, which is a perfect excuse even for the health-conscious to indulge a little in a plateful of chicken and rice. The chicken is fragrant with spices, its skin crisp and the meat tender and juicy. It's served with Latin-style yellow rice which, in Latin American countries, is a favorite match with chicken.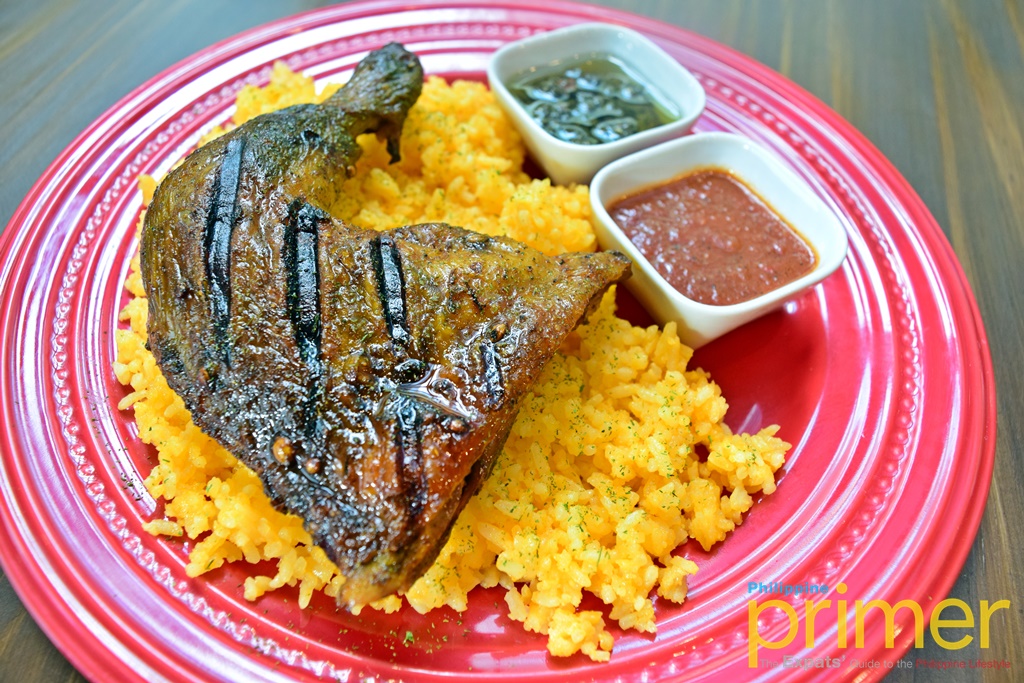 Grilled Latin Chicken Quarter (Php 175 with Galo rice; Php 210 with two sides)
If images of pork chop make your mouth water, have their Galo Chops. The pork chop is big, slender, and well-grilled, also a perfect match with Galo's yellow rice.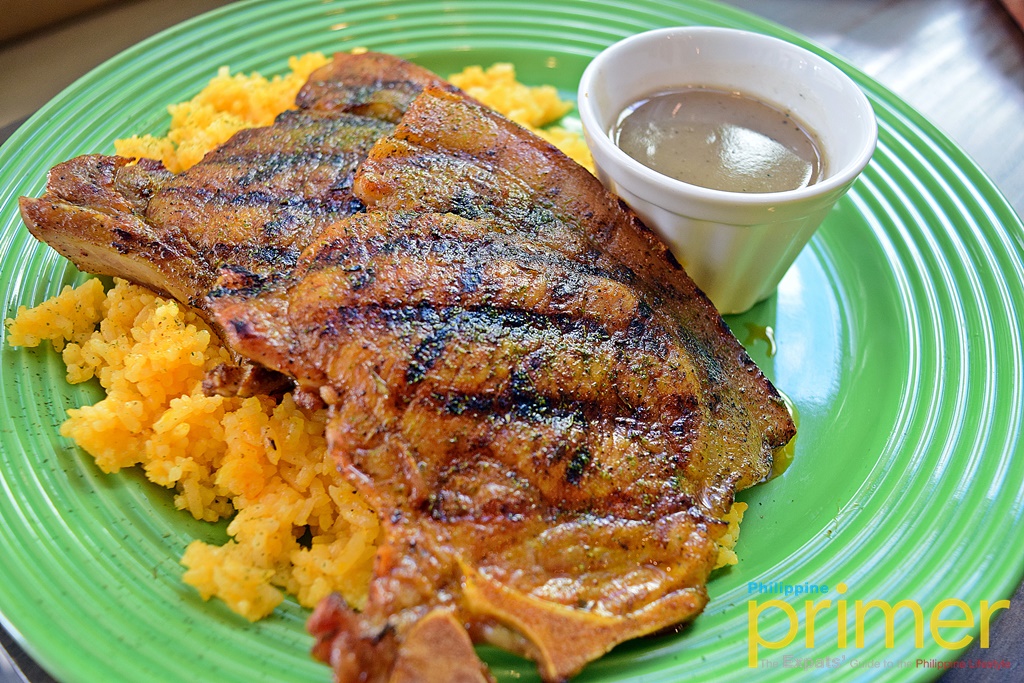 Galo Chops (Php 175 with Galo rice; Php 210 with two sides)
Meanwhile, our own favorite is the Galo Sisig which, strangely, is listed under Aperitivos or appetizers. I would certainly have this as a main dish with lots of rice! Unlike a regular sisig dish, this one has a lot of ingredients that contribute to its distinct blend of creamy, sweet and salty, and spicy flavors. It's made with meaty chunks of pork, chorizo, green chili, corn, oninons, and topped with ajo sauce.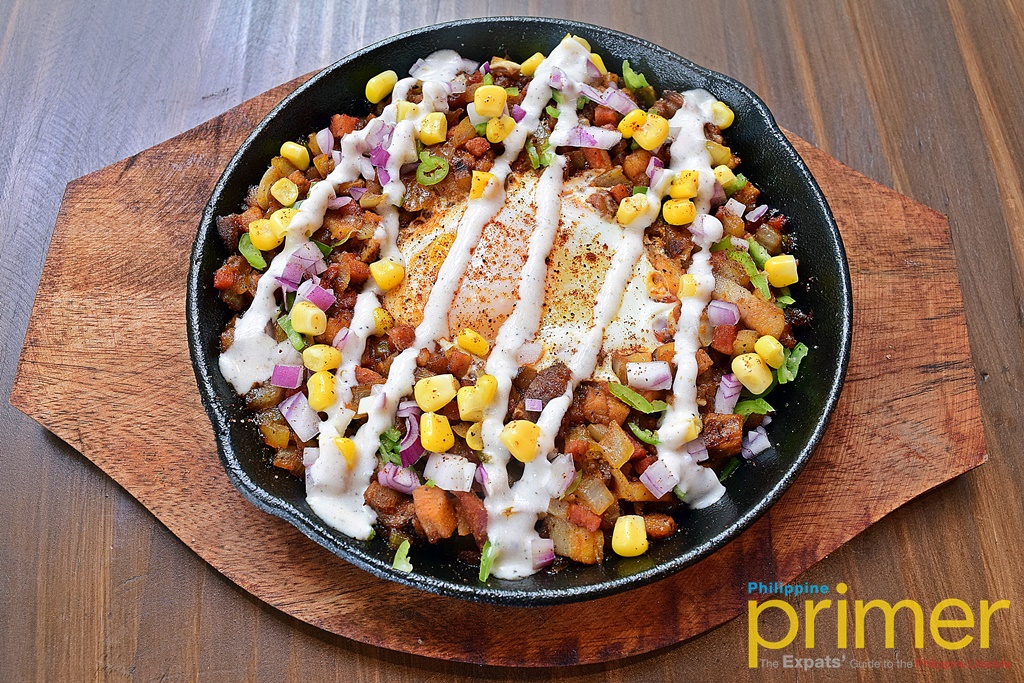 Galo Sisig (Php 195)
Another must-try for snacks is their Patatas Bravas, spiced and crisp potato chips served with a special marinara sauce. For dessert, be sure to try their Graham Torta, which is like a cross of graham cake and the Argentine dessert, chocotorta.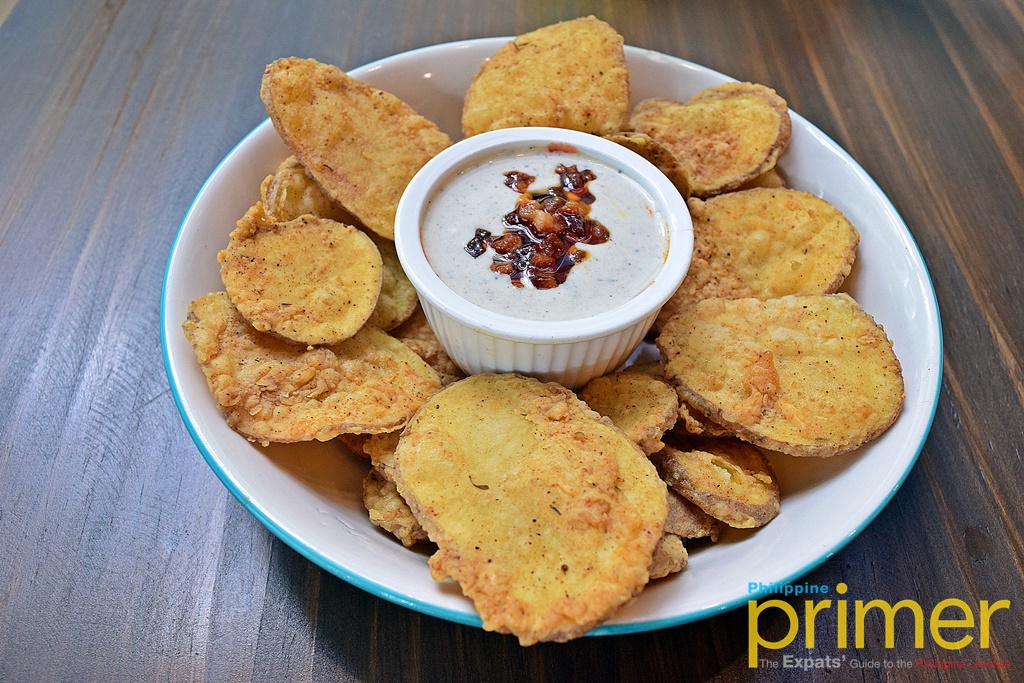 Patatas Bravas (Php 145)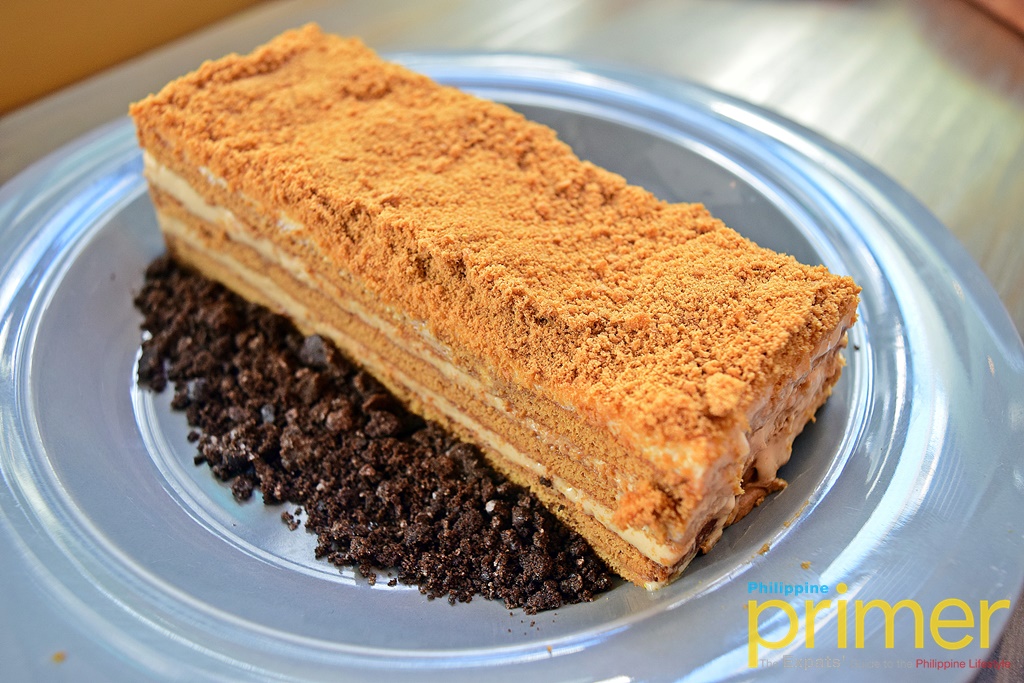 Graham Torta (Php 145)
While some of the best dishes of Mazza are made with beef, the menu of Galo lists a lot of delicious chicken dishes. If you're craving for flavorful and tender bites of chicken or pork for today, just walk through the little passage next to the counter of Mazza and let your palate be transported from the Middle East to Latin America.
---
Written by Rizelle "Rei" Leaño
Store Information
Ground Floor, Solaris One Bldg., Dela Rosa St., Makati City
0927-169-6326
11 a.m. - 1 a.m. (Mon. to Fri.)