Calderon
*Last updated September 19, 2017
Spanish cuisine is known for its unique richness – from color to flavor and everything in between. Offering such sumptuousness is Calderon Cocina Tapas y Bebidas, a new specialty restaurant located in Salcedo Village Makati offering classic Spanish dishes.  
Translated in English, 'tapas' means appetizers or snacks while 'bebidas' means beverages. Calderon, however, serves more than that. It offers more of what we love about Spanish food that is close to the Filipino heart and palate – from the savory paella to the delightful churros!                                        
Aside from Makati, Calderon also has branches in Kapitolyo Pasig City and San Juan City.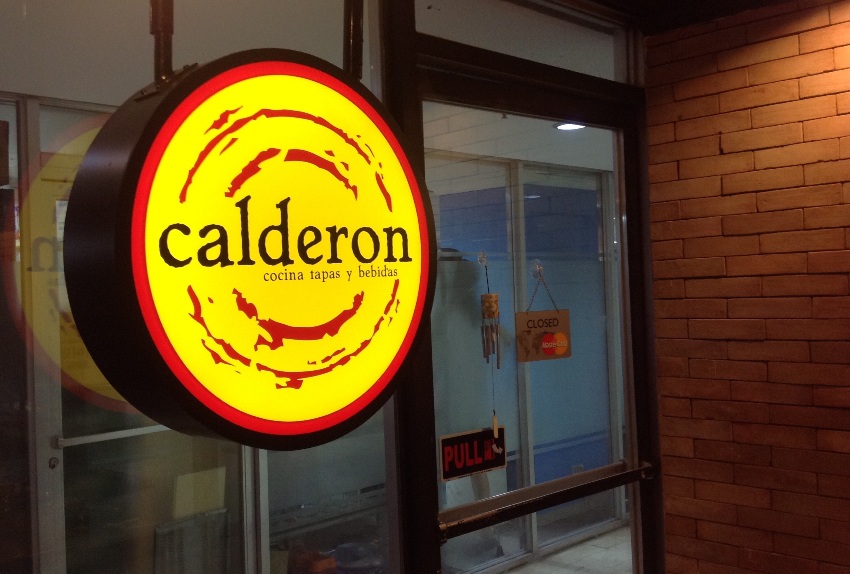 The restaurant's brick walls, wooden tables and chairs, arch windows, and terra cotta-hued floor tiles give it the traditional Spanish home feel, warm and homey but with an air of refinement. The classic setting is complemented by a medley of popular Spanish music in the background.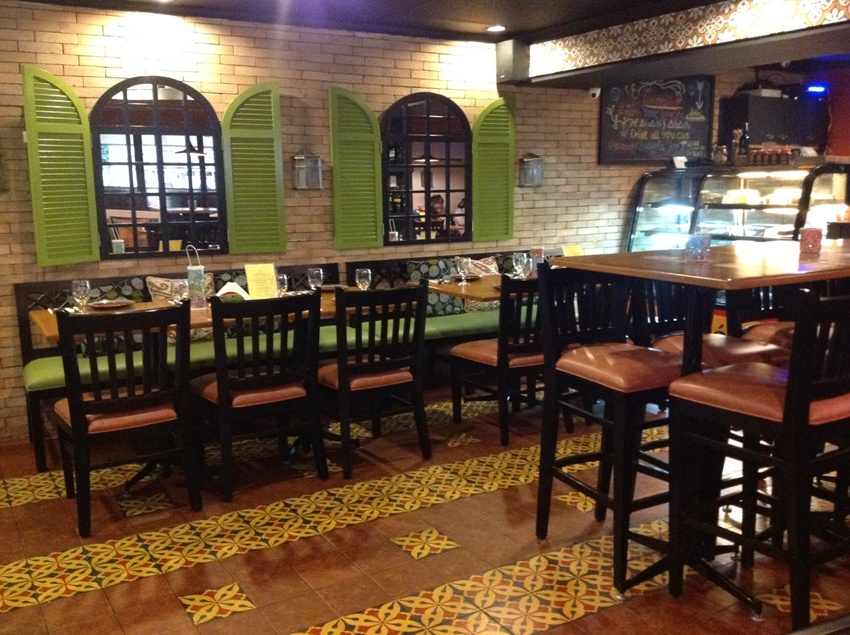 Calderon's understated elegance is perfect for intimate dinners and special events with family and friends. The wait staff is as warm and accommodating as the Spanish-inspired setting. And the food? Rich and pleasing to the palate.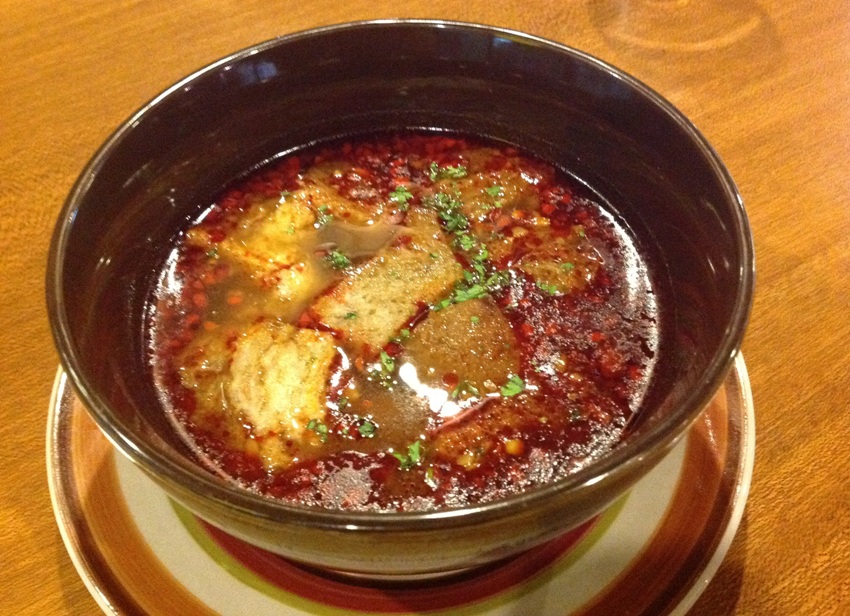 Sopa de Ajo
Their signature creations and house specialties include the warm starter Sopa de Ajo (P 190), a hearty garlic soup packed with rich aroma and flavors.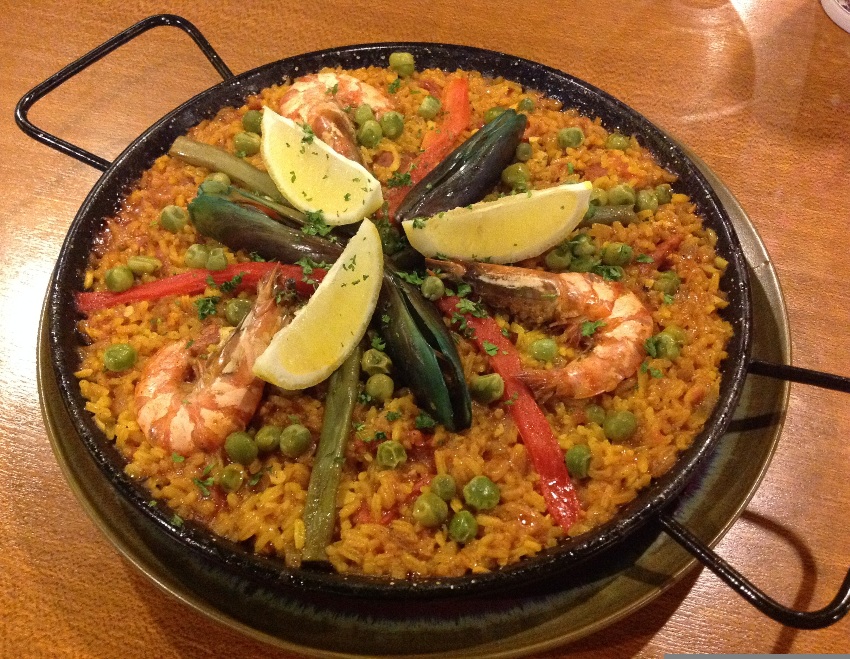 Paella Valenciana
Seaside Spain's classic dish Paella Valenciana served in three serving sizes: Pequena (good for 4-6 persons) P920, Mediana (good for 8 to 10 persons) P1, 980, and Grande (good for at least 25 persons) P3,880, showcases chicken, mussels, prawns, and a delicious mix of vegetables in full color and flavor atop the tasty rice. This savory rice dish steeps in meat, seafood and fresh veggies flavors and is recommended for group sharing or for a filling meal.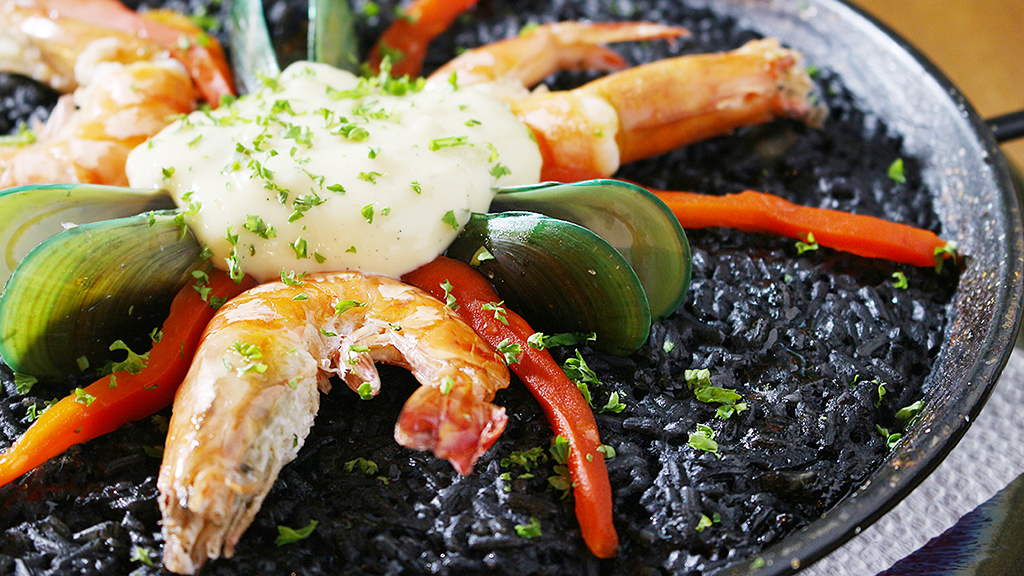 PAELLA NEGRA. Php 780 for 4-6 people, Php 1,500 for 8-10 people, Php 2,680 for 25 people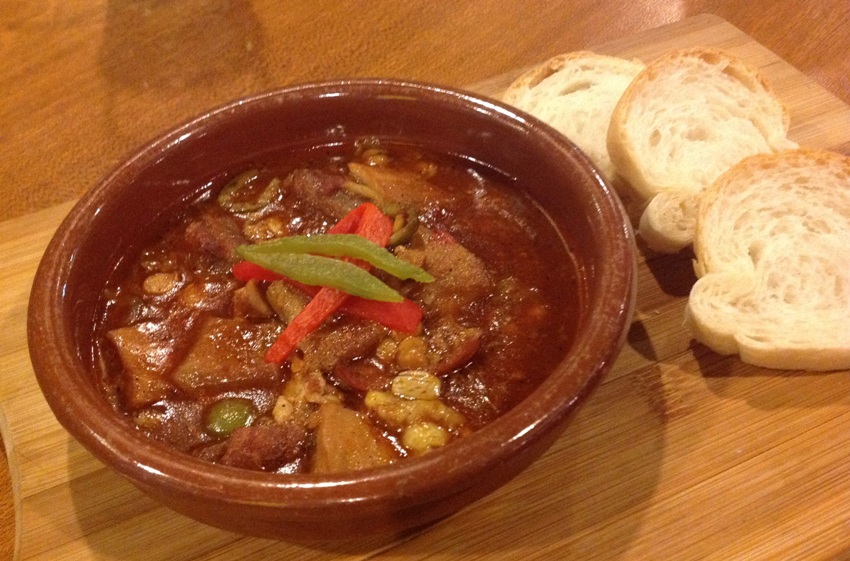 Callos A La Madrilena
Callos a la Madrilena (P 350), another traditional Spanish stew dish with slow-cooked and tender ox tripe, ox feet, chicken peas, pimiento, chorizo, and delectable meaty sauce and an assortment of other ingredients has been widely acclaimed by callos lovers.
GAMBAS AL AJILLO. Medium-sized suahe cooked in olive oil, garlic, and spices for only P310.
Bacalao Ala Vizcaina
The Bacalao ala Vizcaine (P320), a favorite holiday Spanish recipe has gently-fried cod fish simmered in olive oil, rich tomato sauce, pimiento and spices. As it's always good to have some vegetables to balance out a meal, Calderon's Ensaladas line is a delight to have.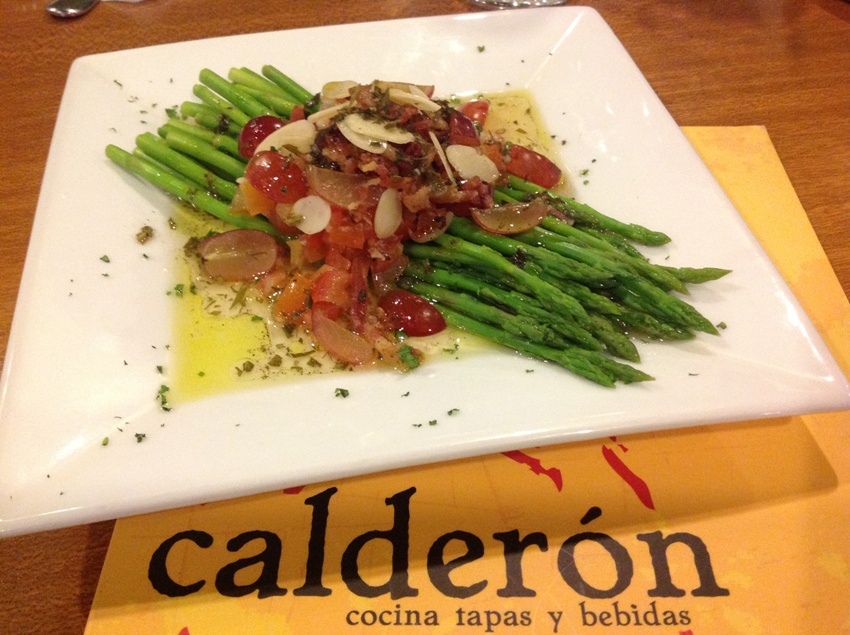 A fine option is the healthy and lightly blanched Esparragos En Aceite de Oliva (P 240) with fresh asparagus topped with delicious salsa roju and tarragon dressing.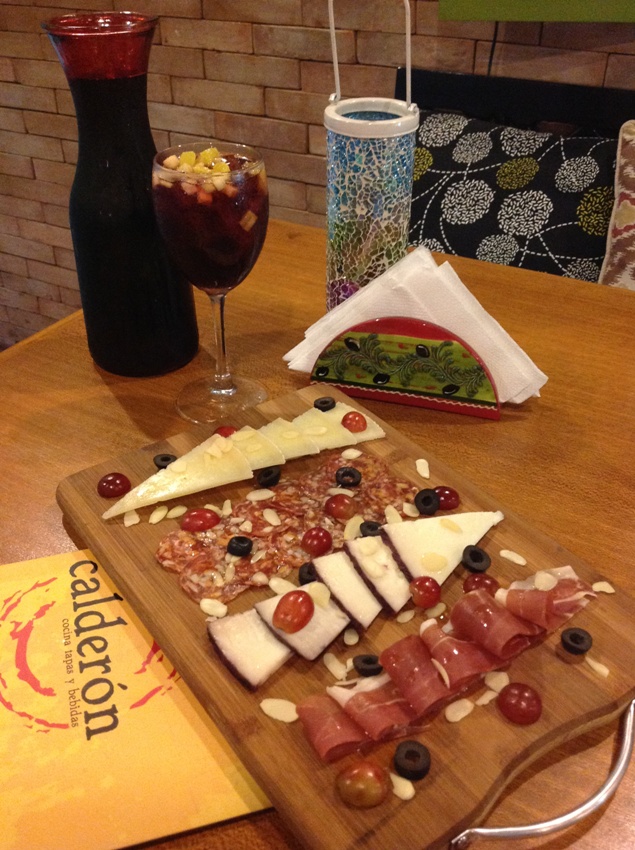 Bandeja de Jamon, Chorizo Y Quezo with one Carafe of Sangria
Calderon also offers Bandeja de Jamon, Chorizo Y Quezo (P620), a sumptuous spread of Spanish deli items to go such as cured meats, chorizos, assorted cheeses with grapes and olives on the side and a choice of your favorite drink. Get a good deal with their Bandeja paired with Sangria for only P999. For Makati branch, there's an on-going promo for Sangria drink-all-you-can for only P499/person every Monday.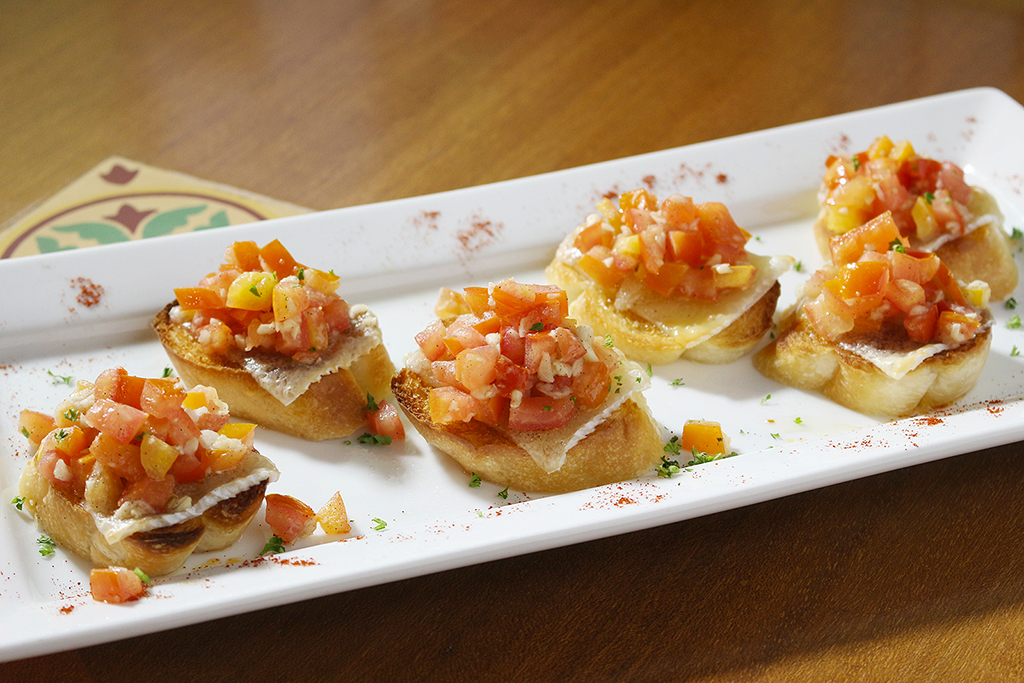 PAN CON TOMATE. A slice of Manchego cheese and ripe tomatoes on top of bread for only Php 200.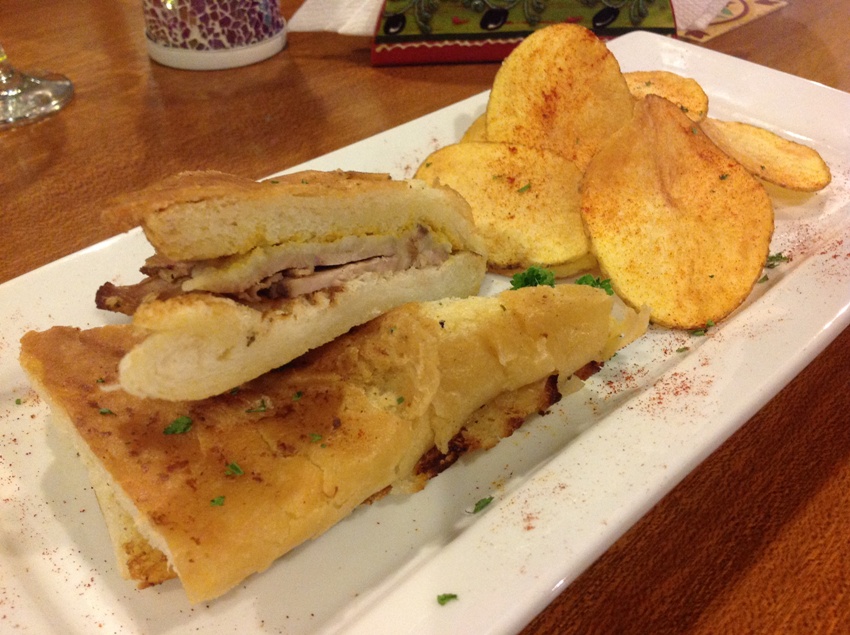 Mojo Cubano Sandwich
You can also enjoy their newest sandwich menu. Take a bite of the Cuban-inspired Mojo Cubano Sandwich made with roasted pork shoulder marinated in citrus juices and herbs with slices of Manchego cheese served with crispy potato chips on the side.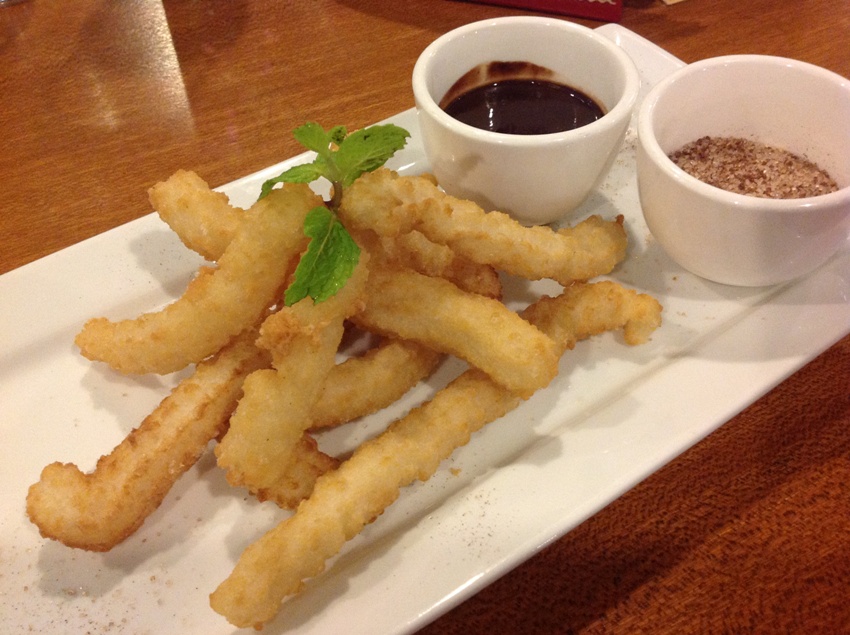 Churros con Chocolate
For some exciting sweet offerings, it has the popular Churros con Chocolate (P280), an all-time favorite Spanish snack everyone just loves.
---
Article and photos by Adrian Pempena (Contributor)
Edited by Ingrid Soriano
General Information
403 F. Calderon Street, Little Baguio, San Juan City
02-238-2264
0926-7279465/0919-8060358
11 AM - 10:30 PM
G/F, Unit 3-B, Classica Condominium, 112 H.V Dela Costa Street, Salcedo Village, Makati City
02-894-1606
12-C East Capitol Drive, Bo. Kapitolyo, Pasig City
(02)-533-4107
0905-2666982/0999-7033249