Go full Mexican at Andale by Agave
One never goes full Mexican if one cannot handle it… or so they say. Whoever "they" may be clearly have not heard of Andale by Agave in Makati City.
Andale by Agave is, for all intents and purposes, a Mexican restaurant. In case you're wondering, yes, it is related to Agave Mexican Cantina in McKinley Hill. Expect the same level of Mexican cuisine at Andale by Agave, albeit in a smaller, more casual setting.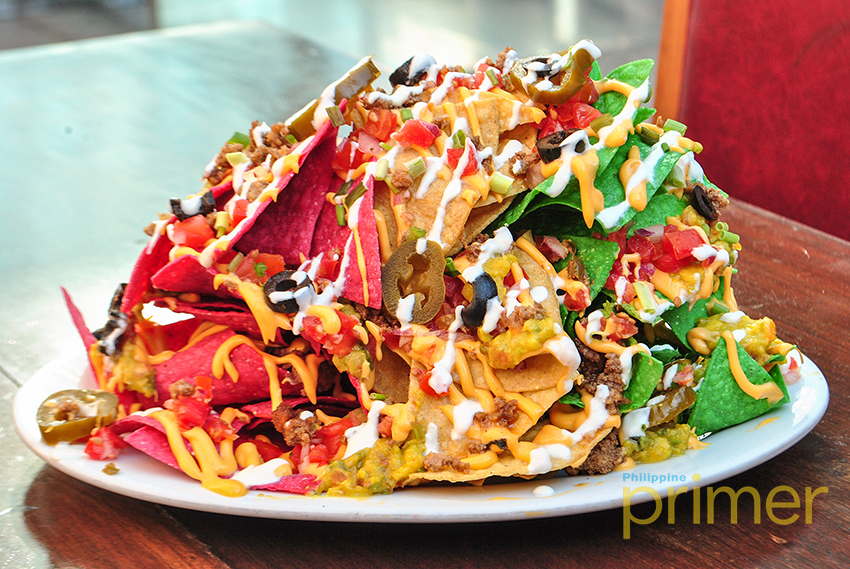 MAS GRANDE. Andale's Nacho Grande (P475) is a great way to start your meal. Heaps of corn chips are topped with Mexican cheese, pico de gallo, black olives, sour cream, guacamole, refried beans, jalapenos, and your choice between taco beef or grilled chicken.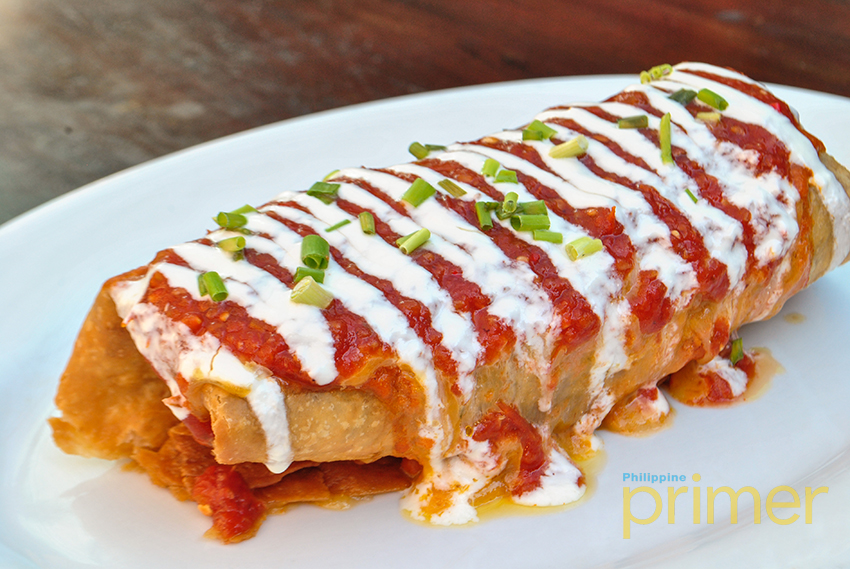 CHIMICHANGA! Or, at least you'll be yelling that once you've dived into this deep-fried bundle of goodness. You can get this for as low as P245 with sautéed vegetables, but we suggest going all out and getting a grande-sized chimichanga with imported steak (P540).
They serve all kinds of Mexican favorites, such as burritos, nachos, and tacos. One of their best sellers is the Chimichanga, a deep-fried burrito stuffed with your usual burrito fillings with a bit of a personal twist. You get to choose the meat (or veggies as the case may be) and salsa that go with your burrito.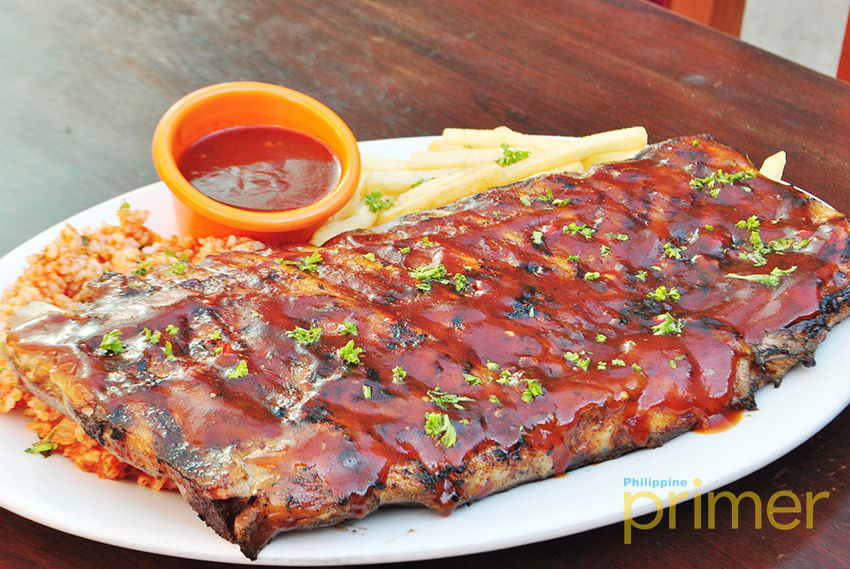 BEST EATEN BY HAND. As with any serving of baby back ribs, you'd be better off eating this by hand. Yours for only P650 for a half slab or P995 for a full slab.
Hungry for even more meat? Try the Agave Baby Back Ribs. It's grilled to perfection, with the meat practically falling off the bone. It's smothered in their own barbecue sauce and served with red rice and a side of French fries.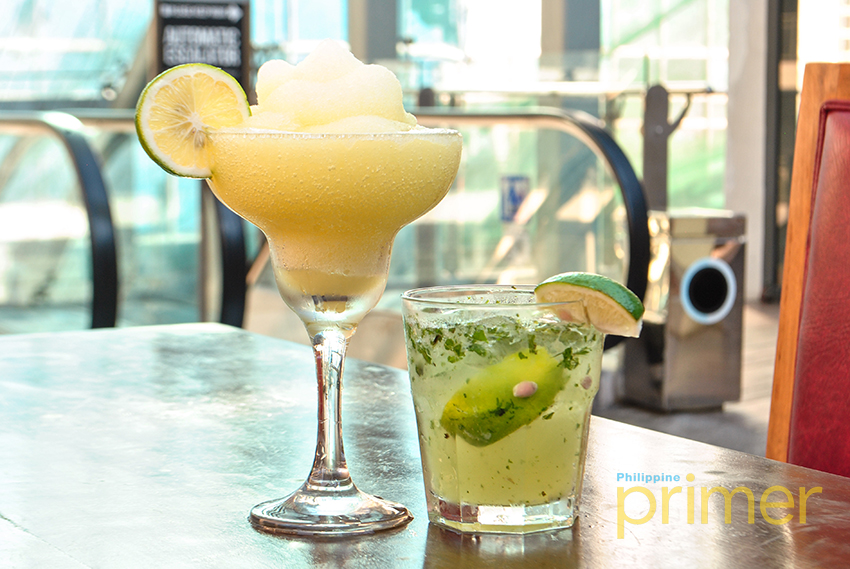 COOL DOWN WITH EITHER of these: a Mango Margarita (P185 per glass, P295 bottomless) and a classic Mojito (P150 per glass, P395 bottomless with Bacardi rum).
If you're not sure what to order, get one of their four set meals priced between P295 and P375. Set meals not your thing? We suggest going with their Andale Plato Ultimo, a plate full of Mexican staples: Taquito, Quesadilla, Relleno, and more, all for P1,095.
You can find Andale by Agave at the fourth level of Century City Mall, Kalayaan Ave., Makati City. They're open from 10 a.m. to 10 p.m. Mondays thru Thursdays, and 10 a.m. to 11 p.m. during weekends. For reservations, please call 02-425-2622. Follow them on Facebook (Andale by Agave) for the latest updates.
Level 4, City Mall, Kalayaan Ave., Makati City
02-425-2622
10:00 am – 10:00 pm, Monday to Thursday; 10:00 am to 11:00 pm, Friday – Sunday