Jin Joo Korean Grill Eastwood Branch
Melted cheese is something that many foodies would go for. However, finding the perfect pair could be tricky and that is where Jin Joo got it right: spicy baby back ribs rolled in cheese melting right on your iron plate. It is so mesmerizing you'll want a video of it on your phone to watch again and again.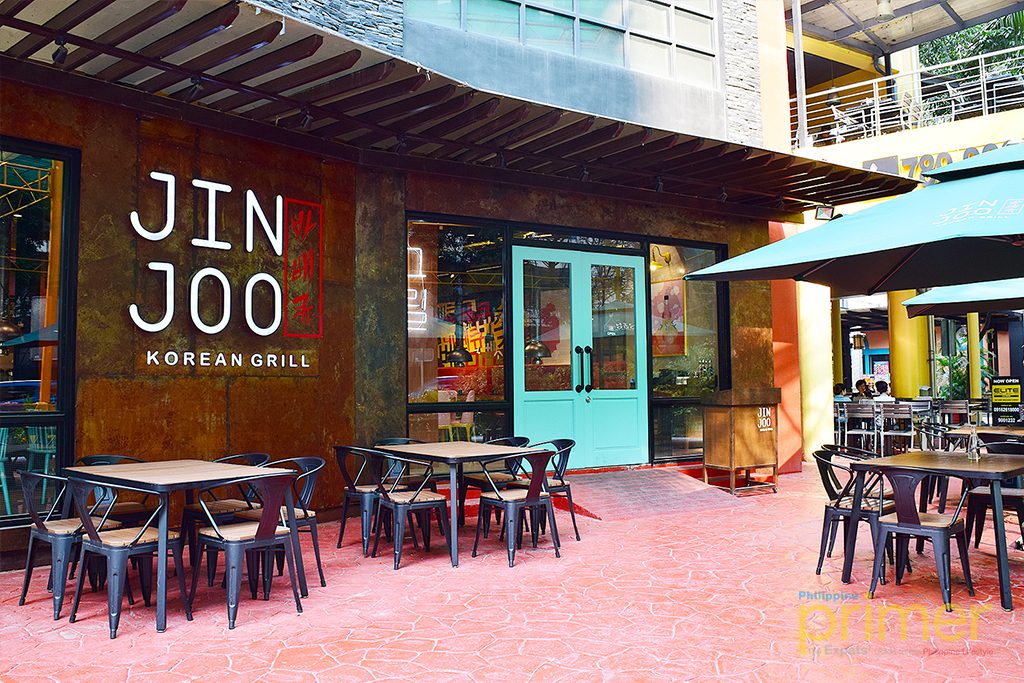 Jin Joo now at Eastwood Citywalk. Soon, they will be opening in Mall of Asia and The Podium, Mandaluyong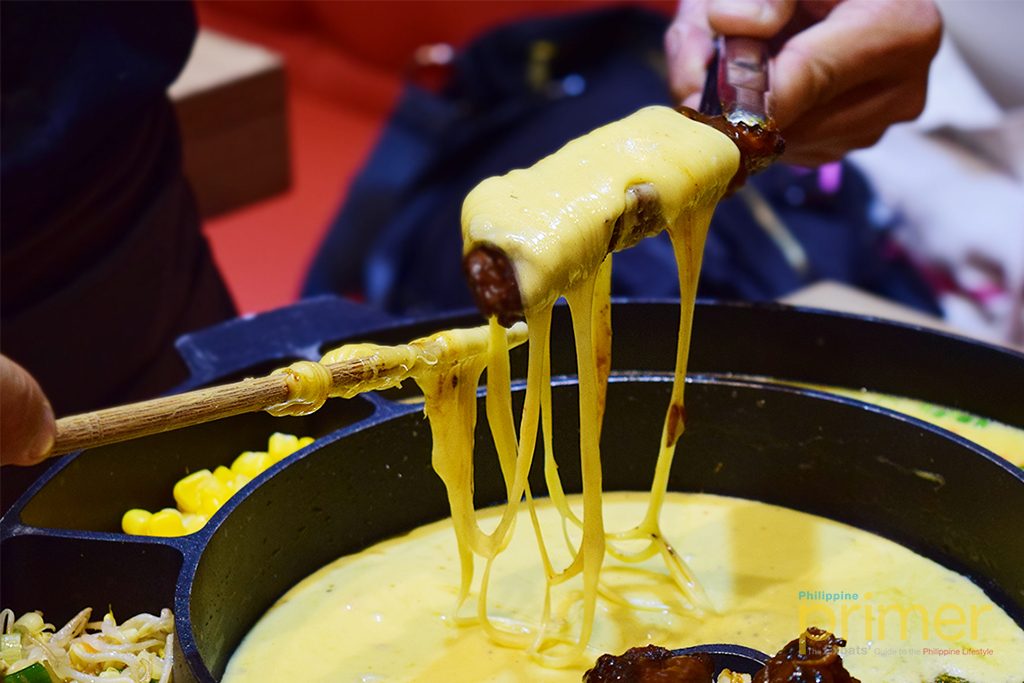 Cheese Deung Galbi (Php 950) from Jin Joo is a fan favorite for its melted mozzarella cheese
That's right, Cheese Deung Galbi or the fall-off-the-bone barbequed baby back ribs with mozzarella, corn, steamed rice, and kimchi is only available at Jin Joo Korean Grill. With a new branch just two years after setting foot in Manila, the restaurant is now reaching out to the galbi-loving foodies up North to enjoy try not one, not two but eight flavors of samgyeopsal. The restaurant's name, which translates to "pearl," describes just what a rare gem Jin Joo is.
Jin Joo's 8 Flavours(Php 1,560)
Speaking of eight flavors, you and your friends are going to enjoy the pork belly or samgyeopsal that are served in eight long strips with a different marinate each. Just before the pork is cooked through, you can cut the long strip into bite-sized pieces so everyone can enjoy all the flavors: Honey Garlic, Wine, Herb, Curry, Soybean, Red Pepper, Nutty, Smokey BBQ.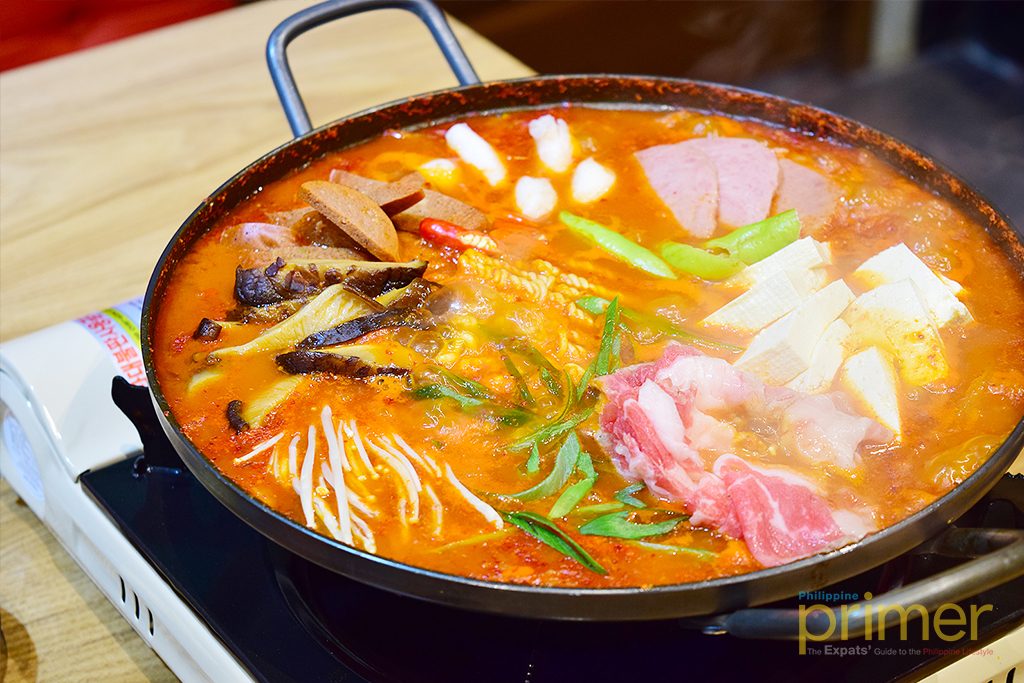 Budae Jjigae(Php 940)
Enjoy ramen? Well, Jin Joo has that too and with SPAM, andouille sausage, trumpet mushrooms, spicy broth to warm your aching tummy and ease that spice craving inside you. Served on a pot on a stove, you can cook the ramen and keep it hot in between servings. If you are no fan of spicy food, Jin Joo has spice levels of Mild, Medium, and Hot.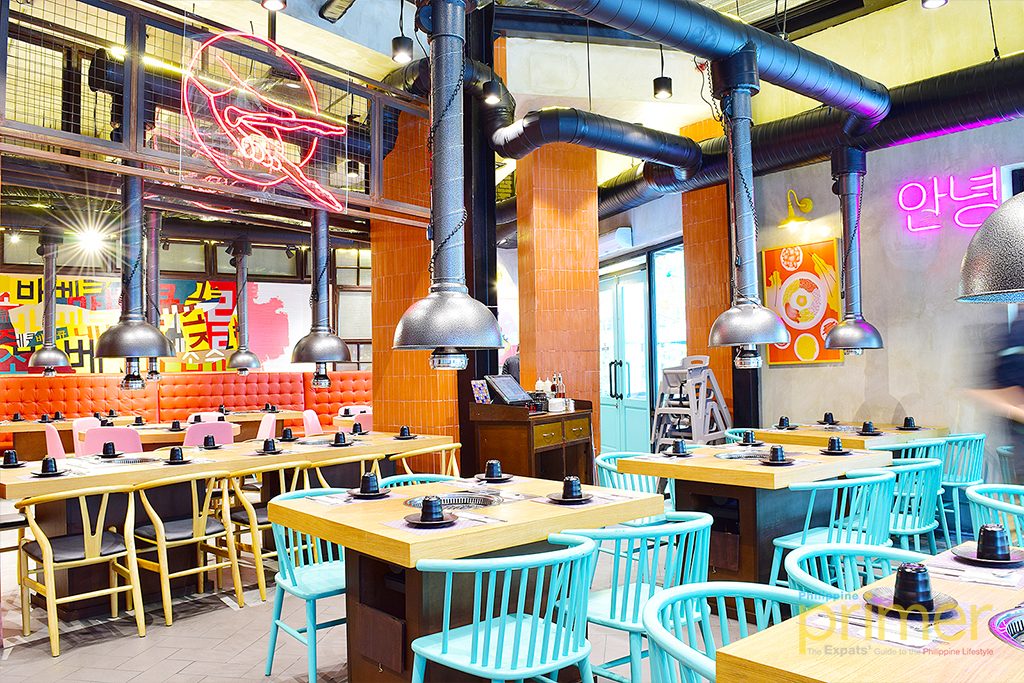 The interior is modern and playful much like their dishes
With two more branches planned to open, everyone in the metro will be able to come to a Jin Joo Korean Grill soon for their authentic Korean food tweaked for the Filipino taste.
---
This also appears in Volume 122 of Philippine Primer Japanese magazine.
General Information
Eastwood Citywalk 1, Libis, Quezon City
02-727-8750/0915-209-1888
Daily 11AM–12AM