Gu Yi Ga Korean Grill House in Pampanga: An Intimate Shabu Shabu Experience
Amidst the Korean Town in Pampanga comes one of the biggest restaurants in the area, Gu Yi Ga Korean Grill House.
The name, which means grill, is a famous method of cooking meat in Korea, which is slowly becoming a popular dining experience in the Philippines.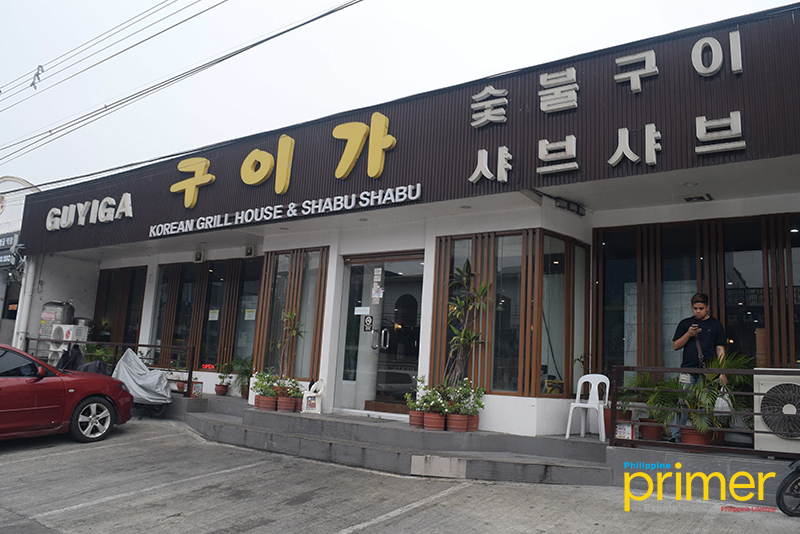 Enjoy a healthy shabu-shabu at Gu Yi Ga along Pampanga's Friendship Highway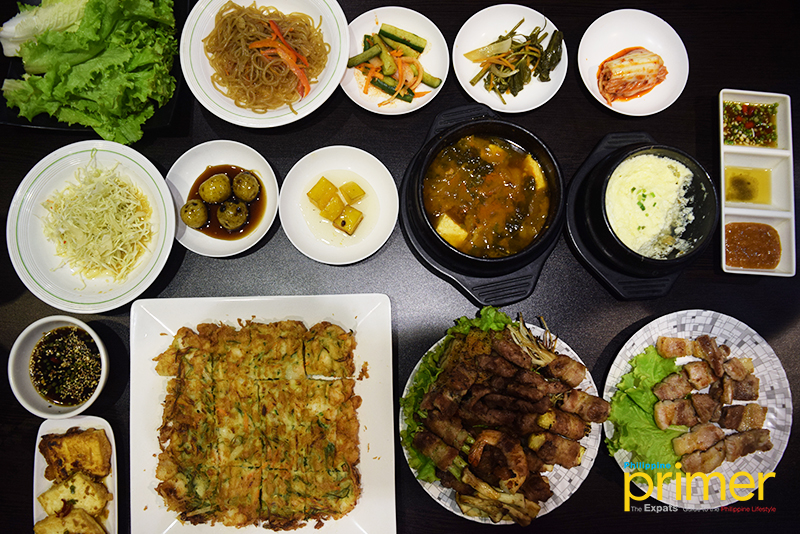 For a better dining experience, pair the grilled meats with their side dishes that are made in-house
One of the restaurants lined up on the highway is the Gu Yi Ga Korean Grill House, with an interior that is spacious and comfortable for any guest to enjoy a unique Korean grill experience. The booths are set apart from each other, allowing customers to enjoy their meal in privacy.
The Gu Yi Ga Samgyupsal (Php 250) is considerably meatier and thicker than their counterparts in Manila. The meal is best paired with either rice or with the twice refillable side dishes wrapped in cabbage. Enjoy it with their hot, complementary soup.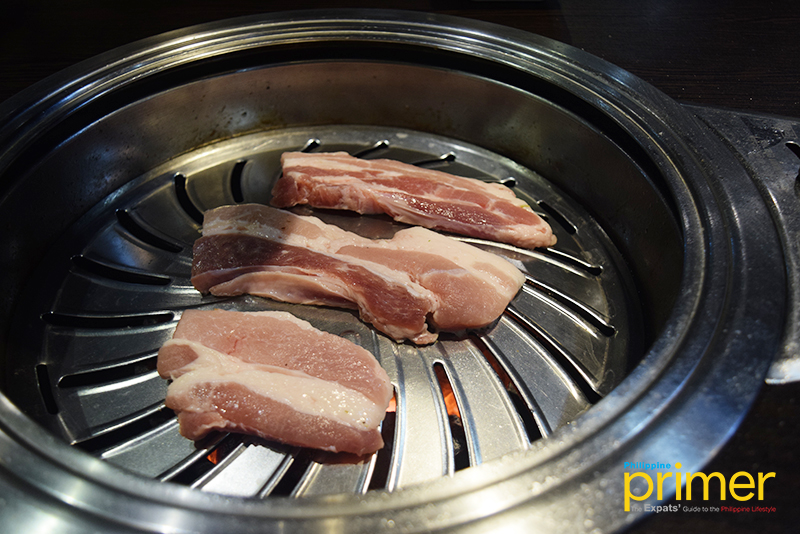 Samgyupsal (Php 250)
With the Modeum Hanpar (Php 1,000), which is comprised of beef, pork, and vegetables, the meat shrinks naturally, but still retains their flavor, especially when mixed with the sauces and side dishes.
End the meal with Gu Yi Ga's seafood pancake–Haemulpajeon (Php 500) is a palate cleanser with vegetables and egg.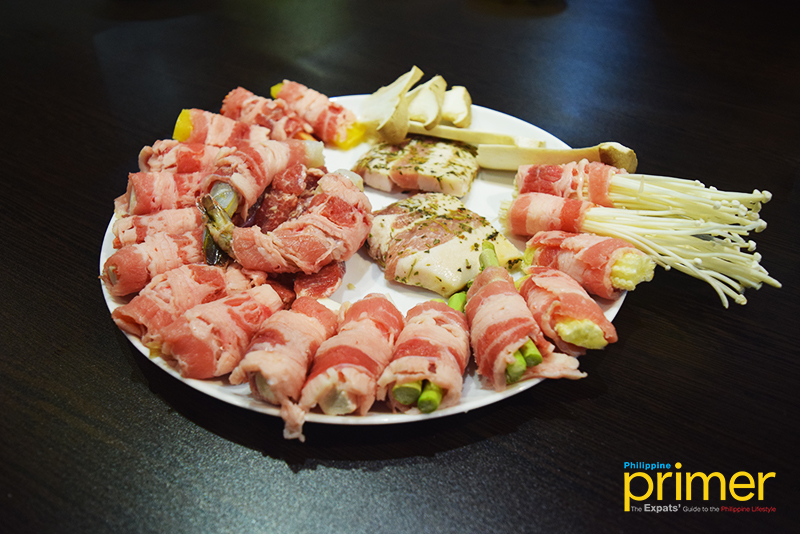 Modeum Hanpar (Php 1,000)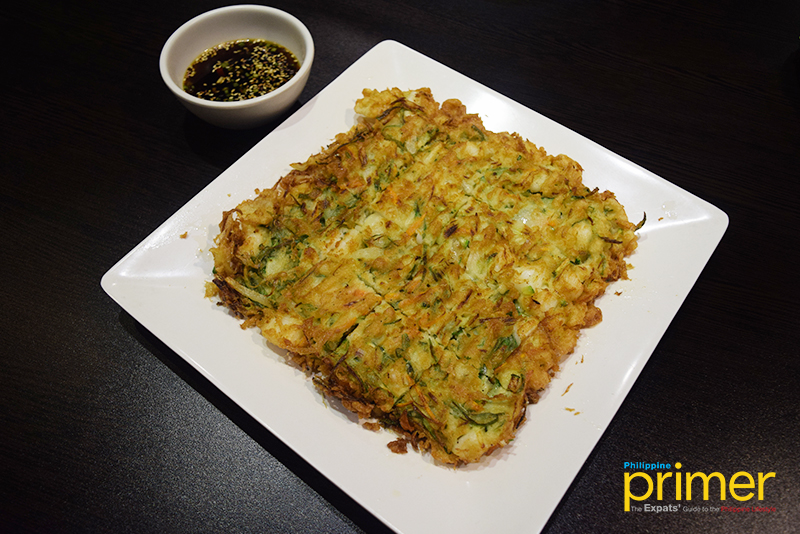 Haemulpajeon (Php 500)
For first-timers on Gu Yi Ga, the grill on the table is set near the aisle to let the staff grill the meat properly. The exhaust pipe above the grill is also powerful in keeping the dining table smoke-free.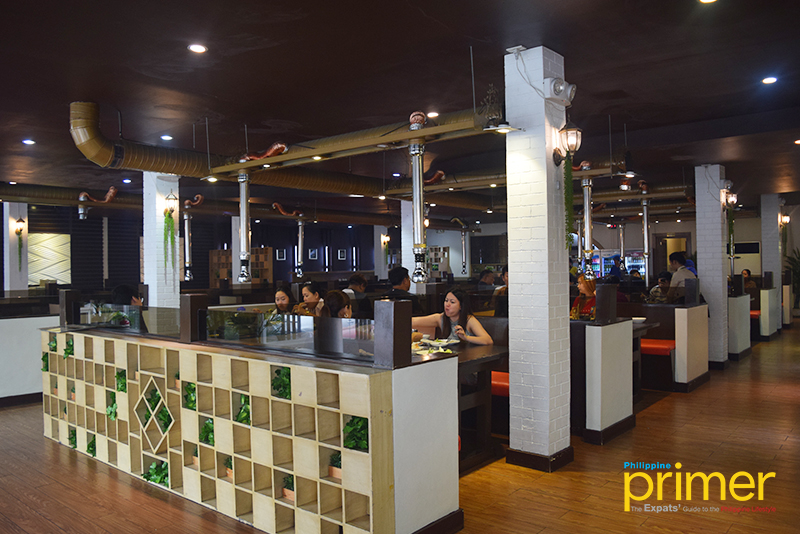 The stylish interior creates a peaceful atmosphere where all customers can enjoy their Korean dishes in peace
The district of Anunas in Angeles was known for its wood carving and rattan furniture industry before the eruption of Mt. Mayon in 2009. As the ashes cleared and the city revived, the long street started opening Korean establishments, with mostly restaurants, spas, groceries, and motels.
Overall, Gu Yi Ga is a good place to bring your family or friends for a fun time. They have a VIP room available by reservation for your private functions. But the restaurant is also introvert-friendly as they have a high-chair area for those of you who just want to enjoy your own space!
To experience Korean grilling at its best, be sure to drop by Gu Yi Ga!
Also read: Café Fleur in Pampanga Serves Filipino Dishes with a Twist
---
This also appears on Philippine Primer Japanese Magazine's November 2018 issue.
General Information
Fil-Am Friendship Highway, Brgy. Anunas, Angeles City, Pampanga
0932-874-5908
12 p.m. to 11 p.m. daily