BBQ Chicken, Makati
Are you worried about your health and calories but craving for delicious fried chicken? Then why not try Best of the Best Quality Chicken?
BBQ is a restaurant that promotes healthy eating. It only uses olive oil from Italy for frying its chicken. In fact, BBQ is a restaurant based in Korea that already has 4,500 stores around 45 countries. The main branch in Korea is the one that manages the flavors of the dishes being served in all its outlets, keeping its flavors standard.
Classic Fried Chicken and Spicy Fried Chicken and Grilled Chicken are just some of its popular dishes. However, among the regulars, the most ordered dish in this restaurant is the Smoked Chicken. Breathe in its enticing aroma before getting a mouthful!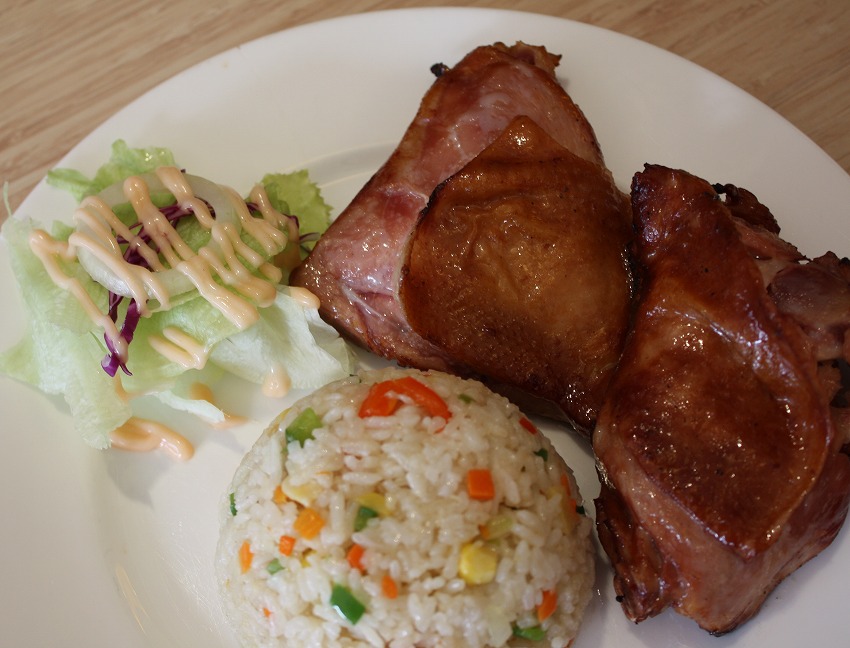 Pizza, burgers, noodles and many more are also included in BBQ's menu. In addition, eating with your family in here is perfect because BBQ offers set menu that is about Php 200. Delivery and take-out service is also available, so if you don't have much time or if you're having a house-party, you can take advantage of this service and save time.
***
Suggestions:
If you are busy and wants to order food for delivery
Atmosphere:
A clean and bright store
Budget:
P200
Recommended Menu:
Original Fried Chicken 8 pcs. (Php 600)
Teri-Q Wing Chicken Wing Set (Php 650)
Spicy Chicken 16 pcs.(Php 650)
Smoked Chicken 4 pcs. (Php 320)
Chilli Chicken 16 pcs.(Php 650)
Store Information
Chicken BBQ in Makati
#60 Jupiter st., Bel-Air, Makati City
896-7799
10:00AM to 1:00AM
None