Ramen Yushoken in Alabang: A Crowd-Favorite Spot in the South
You'll be surprised by how Ramen Yushoken in Molito, Alabang gets packed when the clock strikes 11, which is exactly its opening time. It's as if right from the start, diners already know what to order as they've been there for the nth time in a row–people just can't get enough of it.
This restaurant actually started out as a simple idea, and it successfully bloomed into something big.
"I asked my brother in law, who was based in Japan at the time, to introduce me to some chefs that might be interested in opening a shop here. He ended up introducing me to a Japanese businessman who got these 'Ramen Champions' together. After a series of meetings, we agreed to do business as partners," said Ryan Cruz, CEO & Managing Director for the Ramen Yushoken, Mendokoro Ramenba, and Kazunori Japanese restaurant group.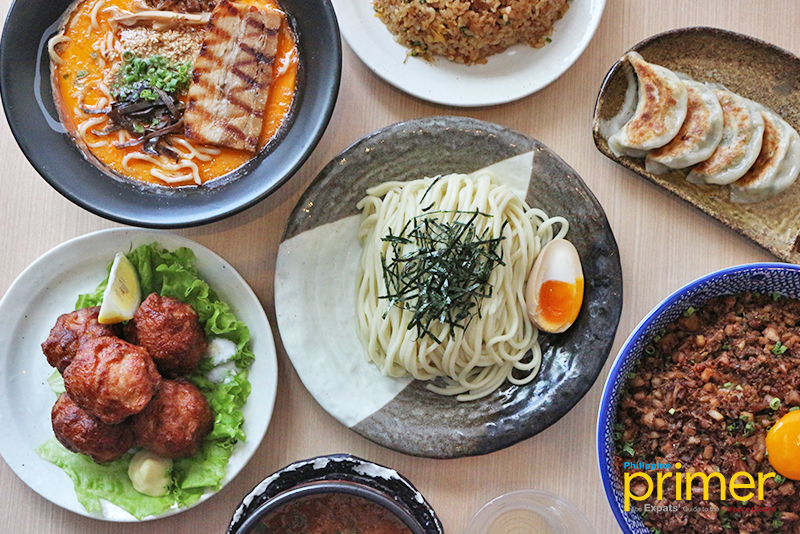 Unfortunately, the businessman passed away as the project was ongoing, so he never got to see the fruition of his efforts when Ramen Yushoken opened in November 2012.
Cruz successfully got through with it, nonetheless, crafting Ramen Yushoken as the restaurant that focuses on serving ramen bowls. Their best-sellers are Shoyu and TanTanMen, but we got to explore other lesser known dishes that are worth the try!
Take the Karai Maze Soba (Php 370), for instance. It uses Ramen Yushoken's famous Shoyu, served with roasted chashu bits and vegetables. It's also topped with raw egg for that added texture.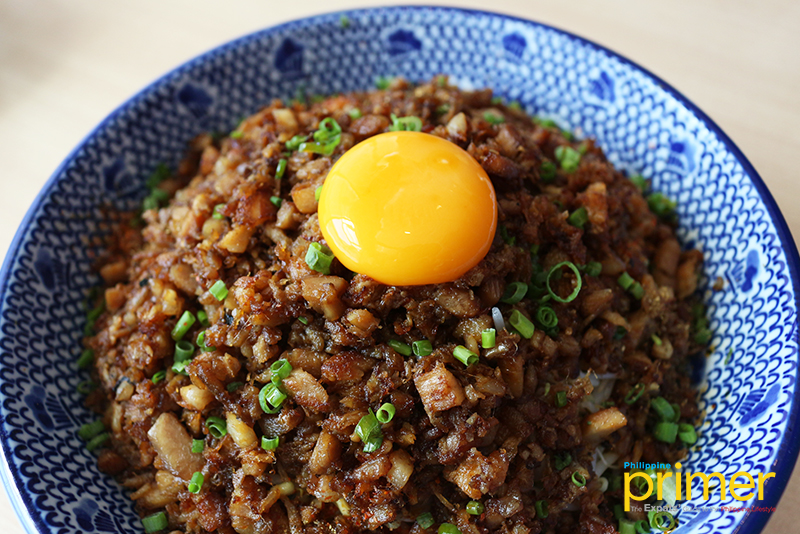 Karai Maze Soba (Php 370)
Ramen aside, never leave the restaurant without trying their mouthwatering Gyoza (Php 200). Their gyoza is comprised of almost 20 ingredients that create a perfect balance of flavors. It's undoubtedly a favorite among customers as it's perfect to pair with ramen bowls.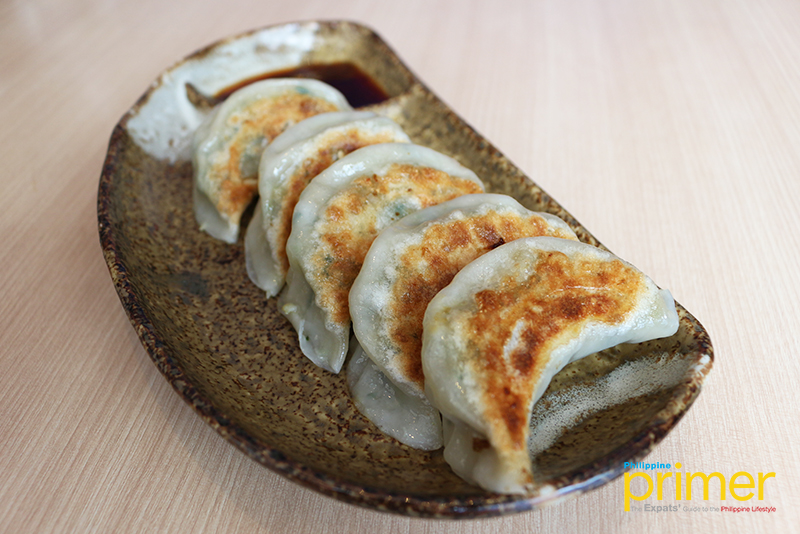 Gyoza (Php 200)
Another must-try is the famous Karaage (Php 240), which is loved by both kids and adults. It's deep fried until golden brown, and the meatiness will seriously linger in your mouth.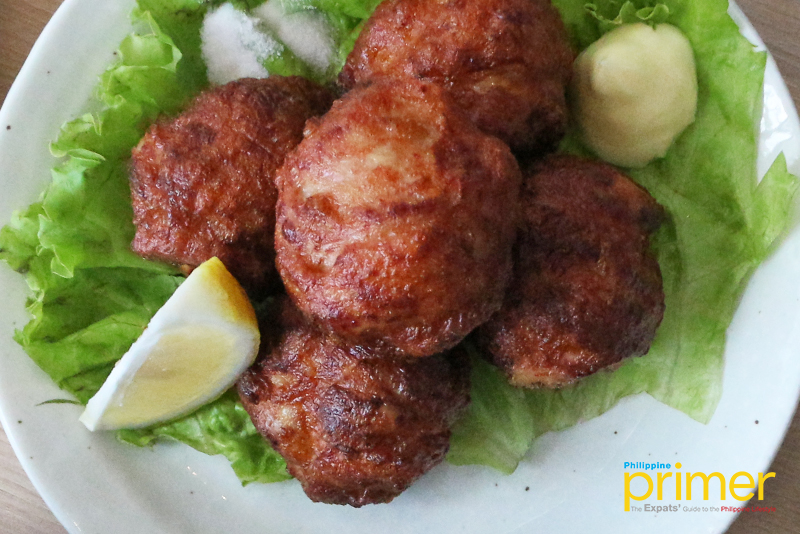 Karaage (Php 240)
Finally, for rice eaters, sample their Chahan (Php 280) or Japanese fried rice. It's already flavorful as it is, but you can also pair it with karaage or gyoza—even ramen.
"While most Filipinos might find it odd to have fried rice in a ramen shop, it's fairly common for Japanese nationals to have rice with ramen. One bit of trivia that I can share with you is that our chef used to work in a Chinese restaurant in Grand Hyatt in Tokyo before he pursued his ramen aspirations. Having the technique coupled with his famous shoyu seasoning has given us a version that we're very proud of," Cruz said.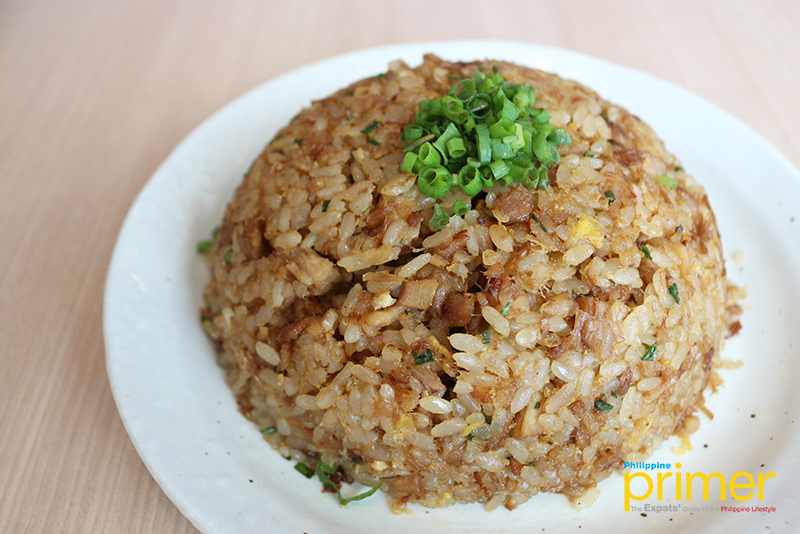 Chahan (Php 280)
There are also dishes off-the-menu that you could try to spice up your ramen game. Bonito Tsukemen (Php 460) is not in the menu, and yet everyone keeps coming back for more. The noodles are served cold, sipping the flavors of the nori flakes on top.
"We source a very special variant of Bonito flakes and unbeknownst to many, the ramen chef of the famous Rokurinsha depachika at the Tokyo Station trained under our chef, hence the similar flavor profile," Mr. Cruz explained.
Fun part? You have to dip the noodles into the bowl.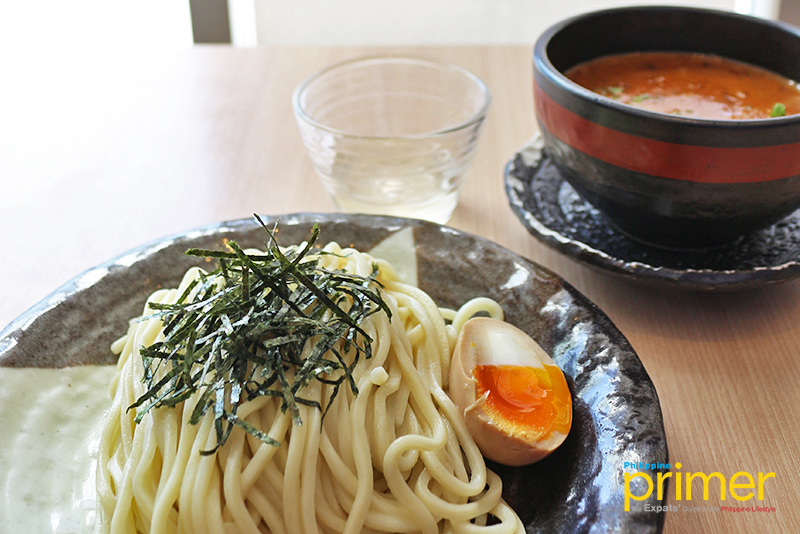 Bonito Tsukemen (Php 460)
Another one is the Ebi Shio (Php 400), which is similar to their popular Shio, but uses ebi oil made from roasted shrimp heads instead of leek oil. It has that certain creamy consistency to it that you'll absolutely love.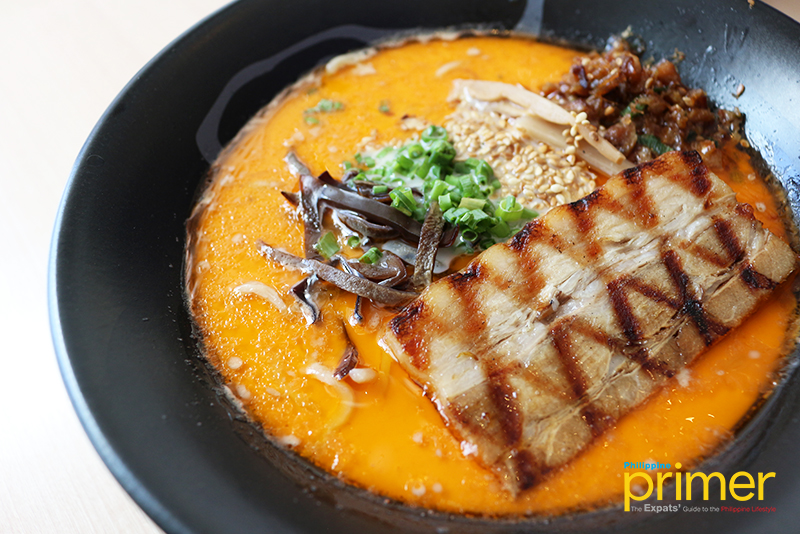 Ebi Shio (Php 400)
Ramen Yushoken ensures customers that they serve the best, preparing everything from gyoza wrappers to noodles right before they open in the morning. They do live up to the word yushoken, which literally translates to "House of Ramen Champions."
"This is exactly what the group of three chefs is made of. The first is 'Ramen God' Kazuo Yamagishi, the founder and inventor of Tsukemen as we know it today, and the two other chefs are 'Son of the Ramen God' Kouji Tashiro and 'Ramen Champion' Hideaki Aoyama," Cruz explained.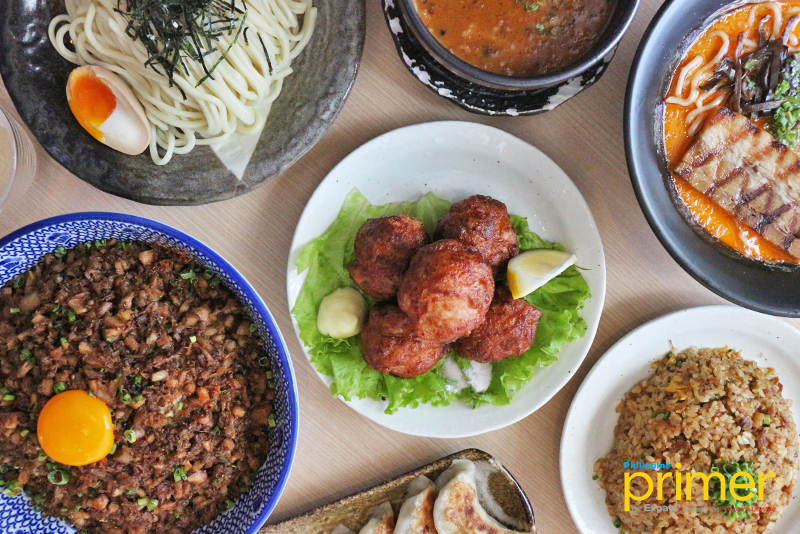 He added: "Among the three chefs that we have, it is Aoyama-san who has been the most active and instrumental to our success. He developed more than 95% of our menu and it's his proprietary or 'Private Brand' seasonings, as they call it in Japan that we use. These were developed by him over many years and is widely used in our menu, aside from the fact that it's his processes and methodologies that we have adapted."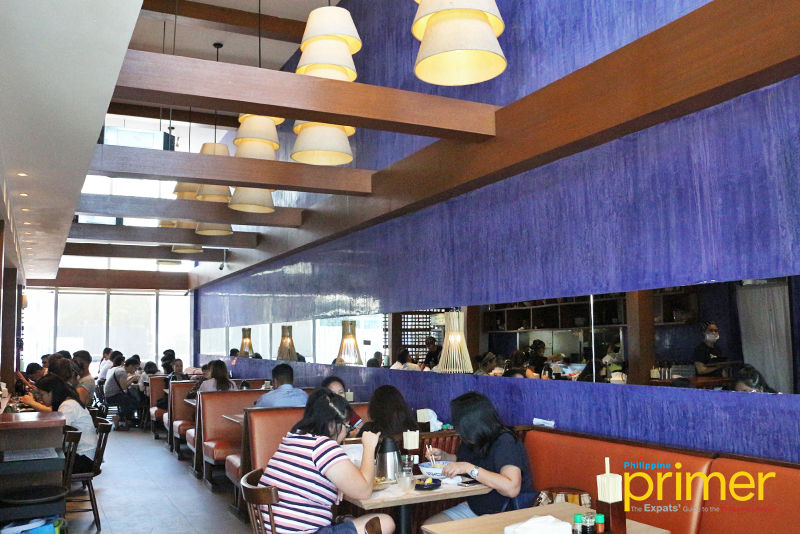 Compared to its sister restaurant Mendokoro Ramenba, Yushoken functions as a full-service restaurant, while the latter has a full bar format.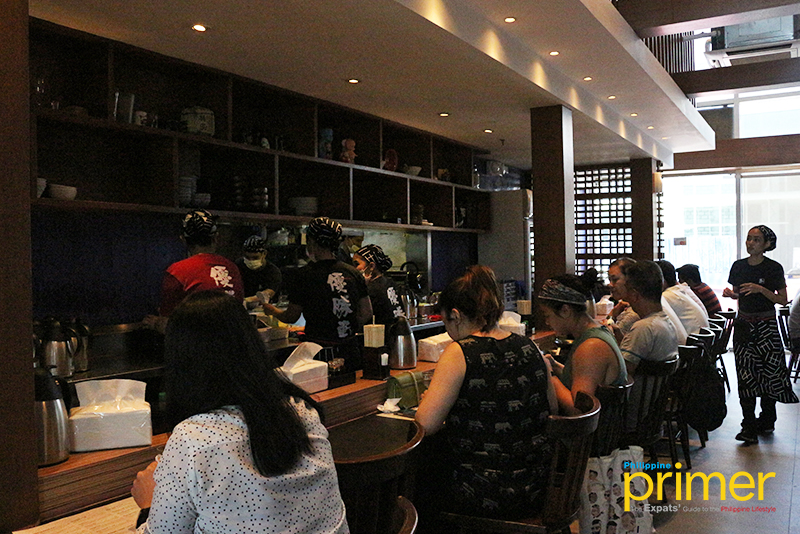 All Ramen Yushoken branches only close half a day for the whole year for their staff Christmas party—so expect them to be open even on holidays! You may even walk in a minute before closing time, and they will still happily serve you.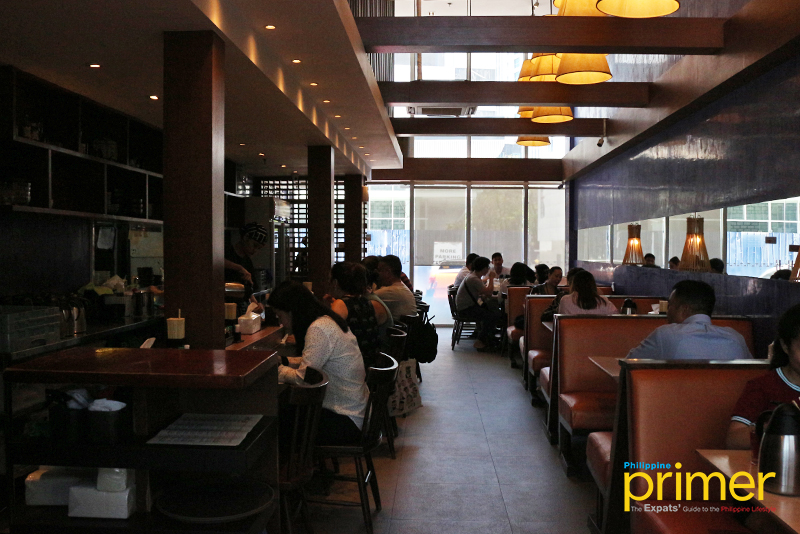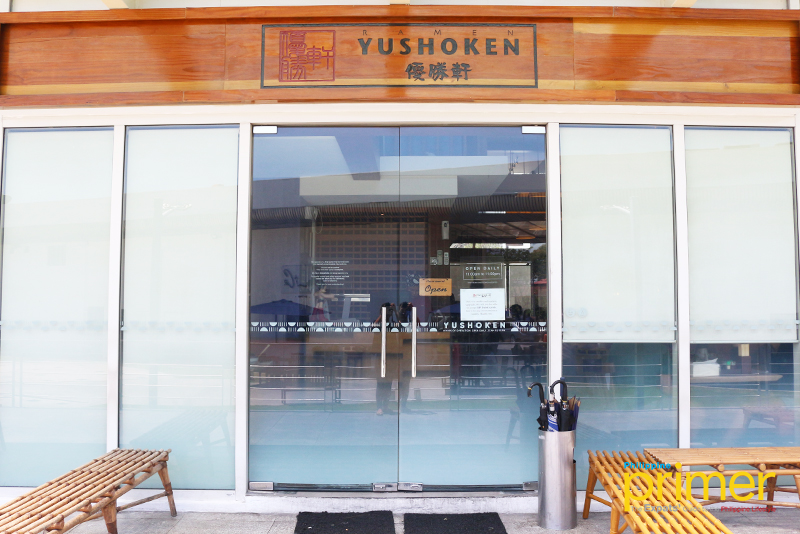 With its high-quality ramen, great ambience, friendly staff, Ramen Yushoken is surely a place to satisfy your noodle cravings!
How to get here
By car: Head South on Metro Manila Skyway to Alabang/South Station toll. Exit on the left onto Alabang-Zapote Rd, go straight, then turn left onto Madrigal Ave. Molito Lifestyle Center will be on your right.
By public transport: Take a P2P bus to Alabang Town Center. From there, head onto Theater Drive, then turn on the first right exit. Continue walking until you reach Madrigal Ave. Ramen Yushoken is located inside Molito Lifestyle Center.
---
Written by Yana Bautista
General Information
Molito Lifestyle Center, Madrigal Ave, Alabang, Muntinlupa
02-808-7424
11 a.m. to 11 p.m. Daily
Cash/Card