Wabi-Sabi and Ikigai in Makati: Serving Vegetarian Ramen, Kakigori, and Other Guilt-free Treats
Wabi-Sabi and Ikigai in Makati: Serving Vegetarian Ramen, Kakigori, and Other Guilt-free Treats
Updated as of November 29, 2023.
Ever wondered how vegetarian ramen could take on a delicious twist? Try visiting Makati Central Square's Wabi-Sabi Noodle House and Ikigai Cafe, where traditional Japanese aesthetics meet the art of crafting no-guilt delights. Inspired by the Japanese philosophy wabi-sabi, the restaurant embraces imperfection and transience, creating a menu that surprises the taste buds.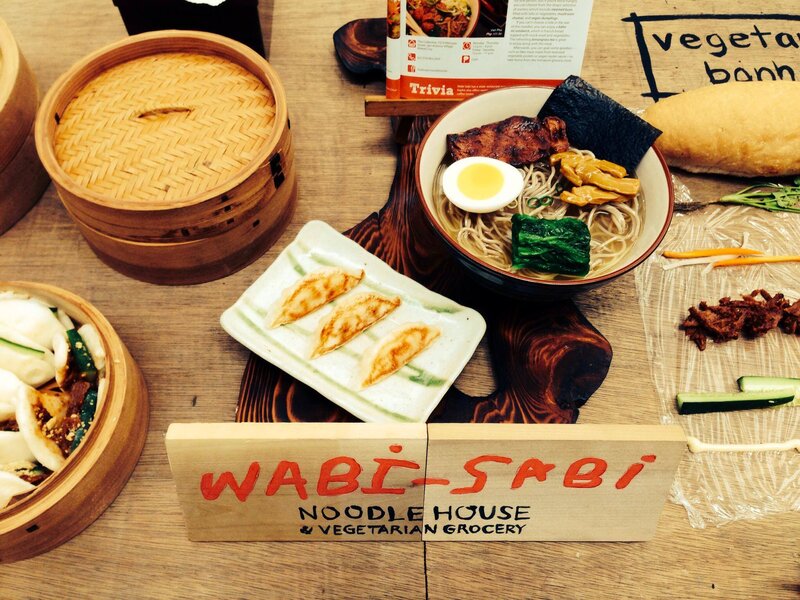 IMAGE from Wabi-sabi Noodle House and Vegetarian Cafe Facebook page
For a memorable dining experience at Wabi-Sabi, indulge in the full-bodied Shoyu Ramen. Crafted with precision, this vegetarian delight features a broth infused with boiling vegetables and shiitake mushrooms, offering a sharp taste that defies expectations. Topped generously with high-quality veggie meat, the bowl is a symphony of flavors that captivates the palate.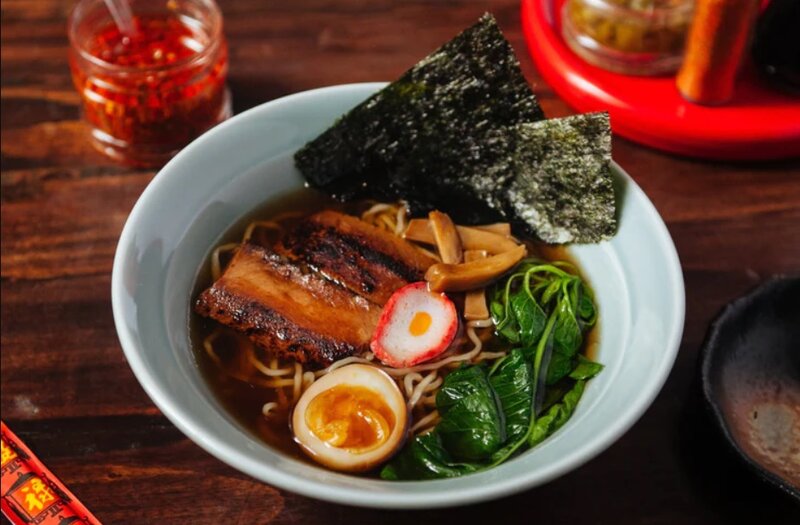 Shoyu Ramen / IMAGE from Wabi-sabi and Ikigai Cafe's website
Complement this with the Okonomigyoza, a unique item featuring juicy vegetarian gyoza adorned with the classic okonomiyaki toppings—sweet sauce, tangy Japanese mayonnaise, nori, and powdered katsuobushi (bonito flakes).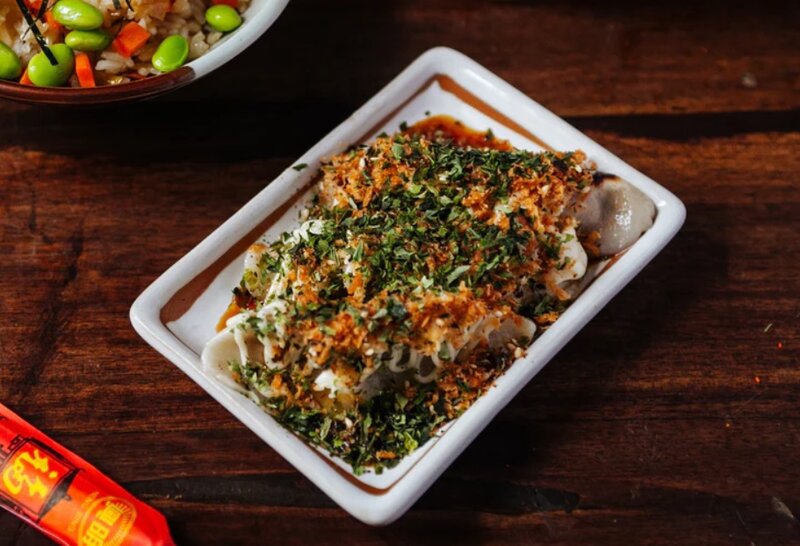 Okonomigyoza / IMAGE from Wabi-sabi and Ikigai Cafe's website
On the side, have some Sweetcorn & Cheese Tempura for a balance of flavors, hitting you with the complex sweet, sour, and salty taste in creamy and crunchy tempura balls.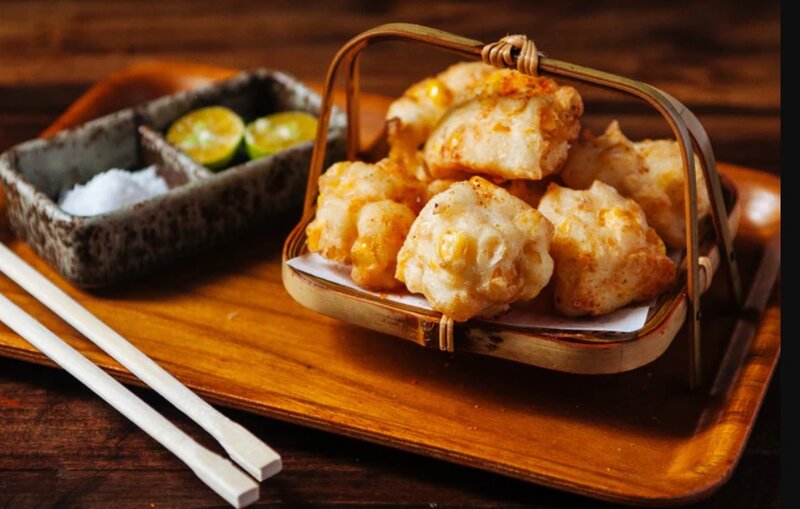 Sweetcorn & Cheese Tempura / IMAGE from Wabi-sabi and Ikigai Cafe's website
The owner, Ibarra Padolina, initially established Wabi-Sabi as a noodle house with a branch in Quezon City and has personally handled the recipes in the menu. Not only ramen, but he has also included other Asian favorites he encountered in his travels such as the Banhmi.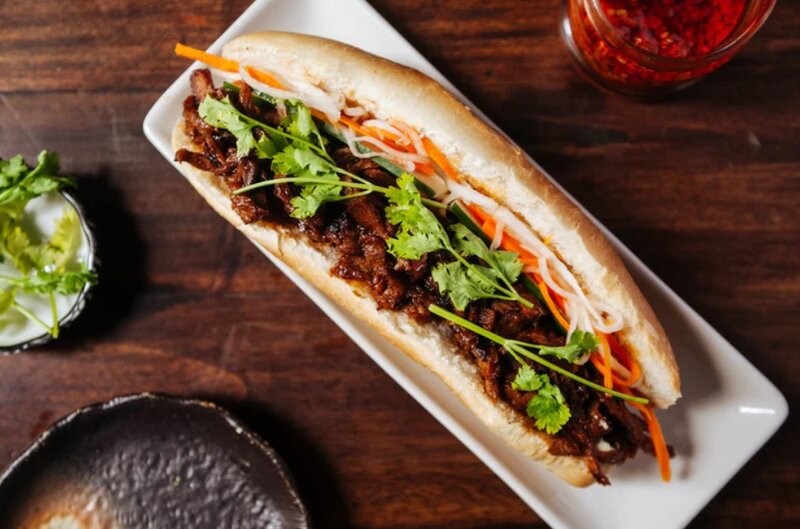 Banh mi / IMAGE from Wabi-sabi and Ikigai Cafe's website
Sharing the restaurant space with them is Ikigai, a dessert shop mainly offering kakigori or Japanese shaved ice topped with sweet and fresh fruits. One of their bestsellers is the sweet and creamy Ichigo with its milk ice and fresh strawberries, topped with vanilla ice cream.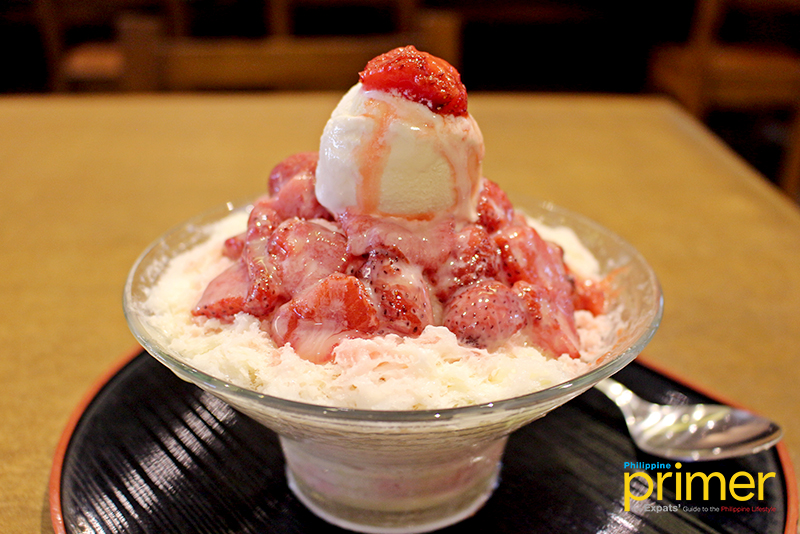 Ichigo kakigori
They also make their own vegetarian ice cream that is deliciously incomparable with its regular counterpart!
With straightforward menus and simple interiors, Wabi-Sabi Noodle House and Ikigai Cafe have carved their niche in MCS. Through their delicious bowls of vegetarian ramen and innovative twists to Japanese favorites, these establishments invite patrons to savor not just the flavors but also the philosophy woven into each creation.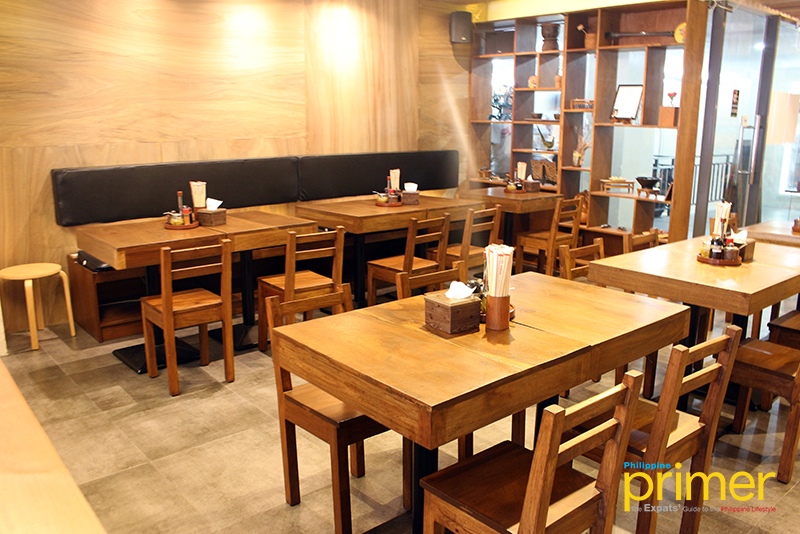 How to get here
Wabi-Sabi is a restaurant at the upper ground floor of Makati Central Square in Chino Roces Ave., Makati City.
When commuting, use the MRT3 and alight in Magallanes Station, Southbound side of EDSA, take a jeepney going to "Kayamanan C". Makati Central Square will be on the right.
When driving, you can use Arnaiz Ave., keep right on a small one-way road towards The Beacon, and you'll arrive at the parking area behind the mall.
---
 This first appeared in Philippine Primer Japanese Magazine's July 2019 issue. 
General Information
Unit 4, UG Makati Central Square, Fernando St. cor. Chino Roces Ave., Makati City
0949 993 4240
12 p.m. to 9 p.m.
Cash
wabidashsabi@gmail.com
Brgy. 305 Pos Bldg., Sct. Madriñan, Tomas Morato Avenue, Quezon City
0949 993 4241