UNIQUEASE in Makati
UNIQUEASE is a restaurant in Makati City that's perfect for vegetarians and for those searching for the best place to eat healthy dishes as it offers a variety of food made of organic vegetables.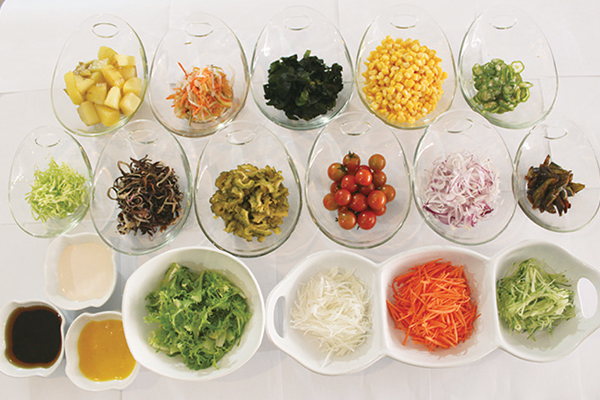 Salad buffet (Php 290)
"I want to be very particular with the foundation of building our body because it is essential in our daily lives," said UNIQUEASE General Manager, Ms. Yachiyo Nakamura.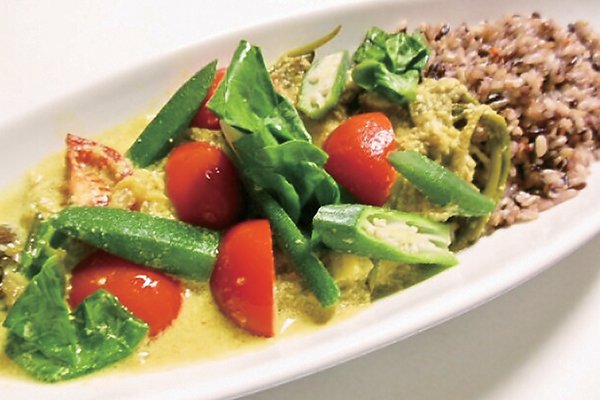 Mixed vegetable curry (Php 380)
They serve healthy, safe cuisine made mostly out of organic vegetables. These are sourced from trusted farms and skilled farmers, who make sure their products are safe to eat.
Uniquease's meals are carefully thought out. Each ingredient that goes into a dish goes not only goes well with the rest of the ingredients but also provides various health benefits.
They are best known for their salad bar, which features 15 vegetables that are only brought out when there's an order. You have 3 kinds of dressings (all home-made) that will complete your salad. A trip to their salad bar is only Php 290, but if you want a full meal, you can opt for their set menu priced at Php 570, which includes their unlimited salad bar, a main dish, rice, and miso soup. The set meal also comes with a dessert and a drink.
Their mixed vegetable curry (Php 380) is another thing you should not miss. It has a mellow curry sauce similar to Thai curry, which comes from Uniquease's combination of curry powder, coconut milk, and bonito soup. It's a particularly healthy curry, as it has grilled eggplant, camphor leaves and stems, tomatoes, shitake mushrooms, and okra.
It goes well with white rice, though we recommend getting a combination of red and purple rice for added texture.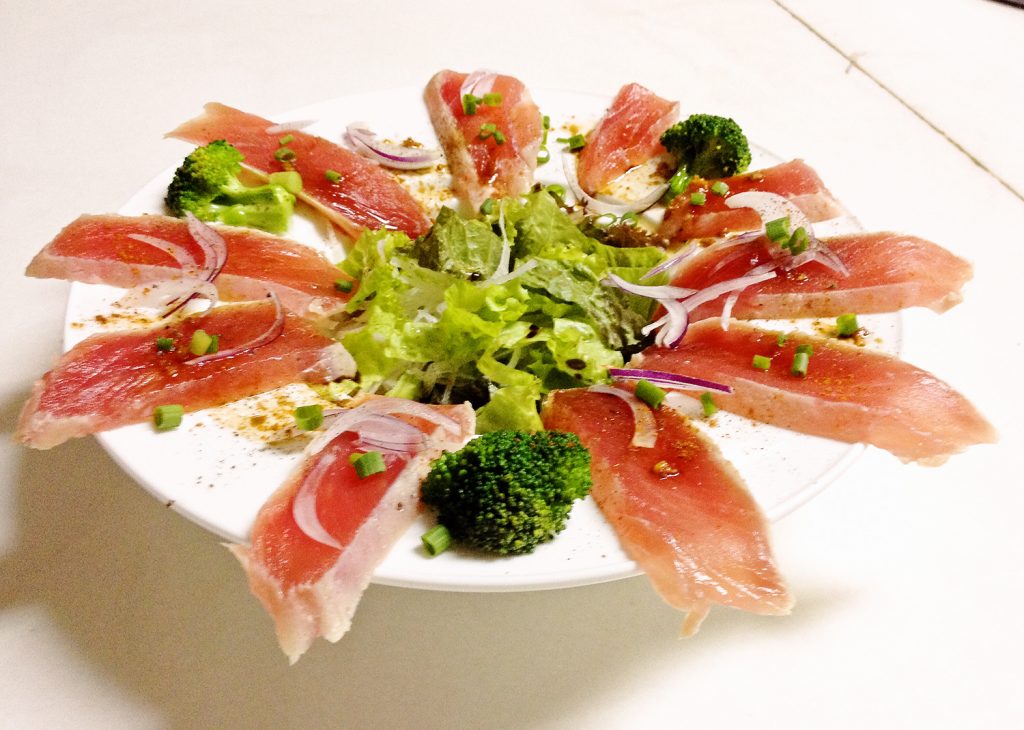 Tuna Carpaccio (Php 650)
Uniquease also serves a mean tuna carpaccio (Php 650), perfect for those people who want to eat healthy but are not big fans of salads or vegetables. These are made from grade A tuna — the same tuna you can find at Tsukiji market — which they have shipped all the way from General Santos City.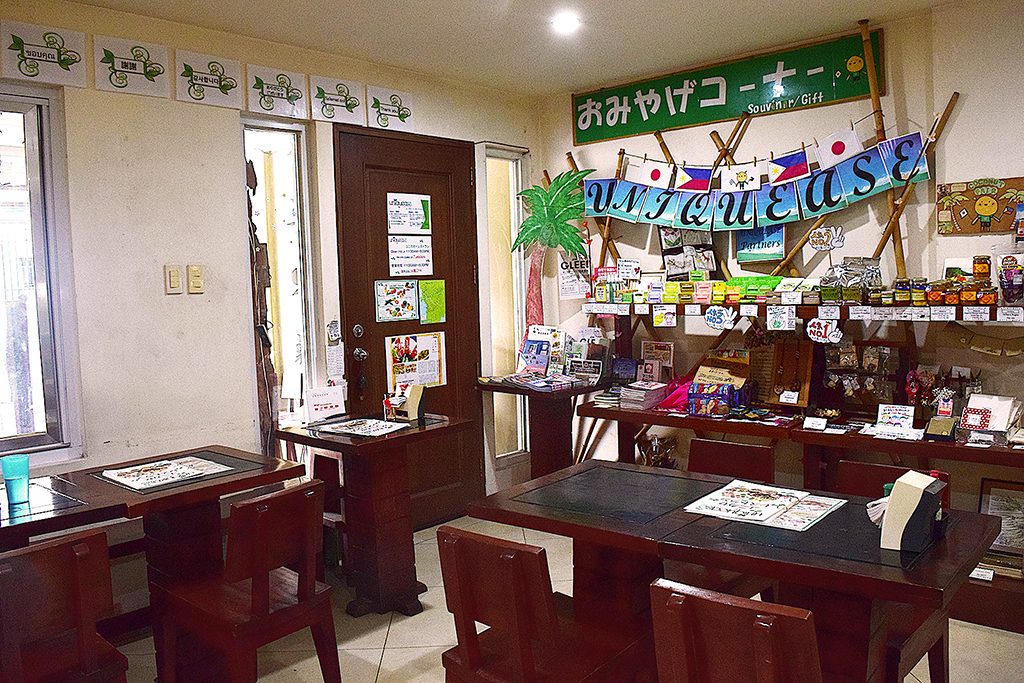 Feel at home with UNIQUEASE's homey interior
Aside from the set meals, the restaurant also provides various ala carte meals and a couple of fairtrade items in their souvenir corner. Invite your family and friends now to visit UNIQUEASE and enjoy delicious and healthy dishes.
---
This also appears in Volume 123 of Philippine Primer magazine.
General Information
Unit C, #1036, Hormiga cor Teresa St., Rizal Village, Brgy. Valenzuela, Makati City
02-519-6406
12:00 pm- 8:00 pm (Last Order 7:30 pm); Monday & Wednesday-Sunday
Tuesday
uniquease.restaurant@hotmail.com