Takoyaki Museum in Odaiba, Tokyo: A Must-Visit for Takoyaki Lovers!
One might be surprised—just as I was—to find that Takoyaki Museum is more like a food court, where food stalls circle around a big dining area. There are many like Takoyaki Museum in Tokyo—so-called food museums or, more aptly, food parks that focus on one food theme or Japanese delicacy.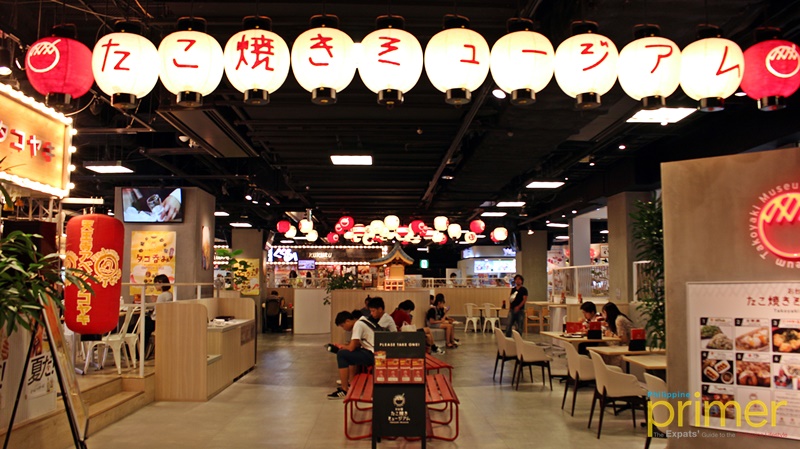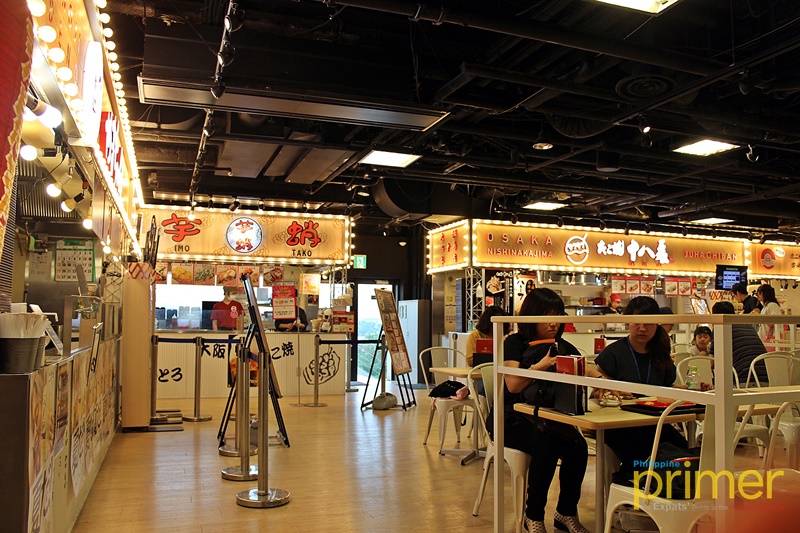 In a sense, Takoyaki Musem is an apt designation, although definitely not the conventional image of a museum. As a museum, it has nicely curated Osaka's well-established takoyaki shops in one place, showcasing takoyaki as a local delicacy that has penetrated not only Japan but also the whole world.
Tennouji Abeno Takoyaki Yamachan
There are currently five takoyaki shops at Takoyaki Museum. One is Tennouji Abeno Takoyaki Yamachan, also known simply as Yamachan, which is located right next to the entrance of Takoyaki Museum. This Osaka-born takoyaki shop has found itself in the Michelin Guide for Kyoto and Osaka consecutively from 2015 to 2018, which is enough of a good reason to check out this takoyaki shop, here in Tokyo or in its original home in Osaka.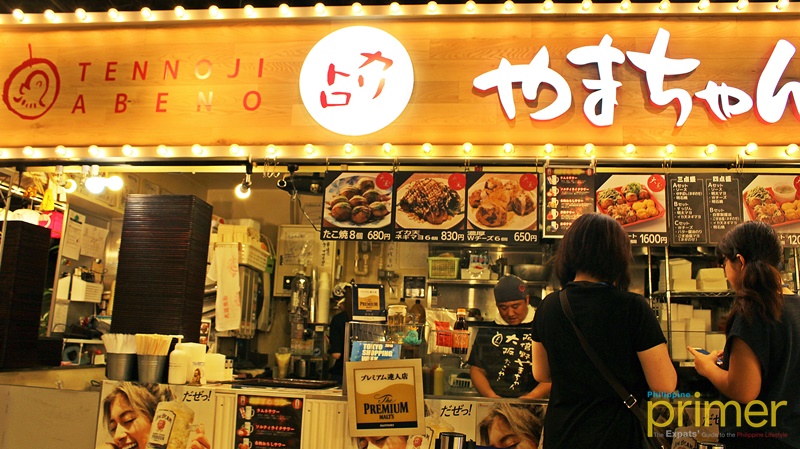 One bite of their original takoyaki makes it clear what made people fall in love with Yamachan. The texture and combination of flavors are remarkable. Their takoyaki is slightly crispy on the outside and thick and creamy on the inside. They use a special kind of steel takoyaki maker to produce this kind of texture. The octopus they use is imported from Mauritania, Africa, a leading source of high-quality octopus in the world.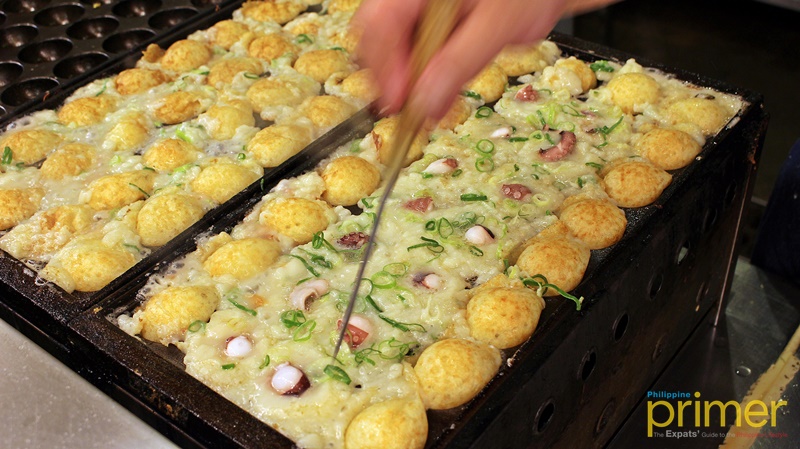 Yamachan takes pride in their flavorful original batter recipe made with a soup with about 20 kinds of fruits and vegetables, chicken stock, and kombu and bonito dashi, boiled for around four hours.
To get the classic original taste, go for the Takoyaki (#1 on the menu, ¥680) for pure appreciation of Yamachan's recipe. If you want some refreshing tartness to your takoyaki, try the Green Onion Takoyaki (#2 on the menu, ¥830), which is drizzled with yuzu ponzu and mayonnaise.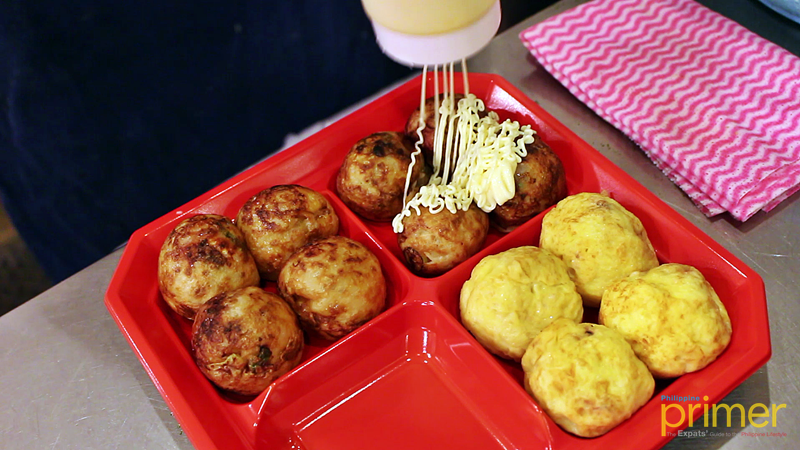 To get their best sellers in one dish, go for their 3 Selections Takoyaki 12-Piece (¥1,200) which consists of their original Takoyaki and Green Onion Takoyaki, along with Akashiyaki, plain takoyaki balls (no sauce topping) with a clear-flavored saba sardine soup for dipping.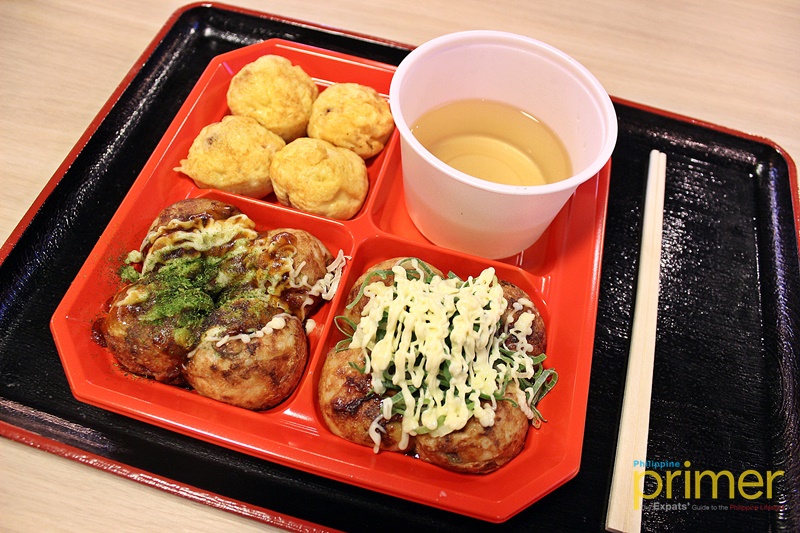 3 Selections Takoyaki 12-Piece (¥1,200)
Imo Tako
We also tried Imo Tako, another Osaka-born takoyaki which has been around for over a decade. One striking observation is that they put in a generous amount of a variety of ingredients for their takoyaki. Besides the meaty chunks of octopus, which are also imported from Mauritania, Africa, they put dried ebi, green onions and ginger.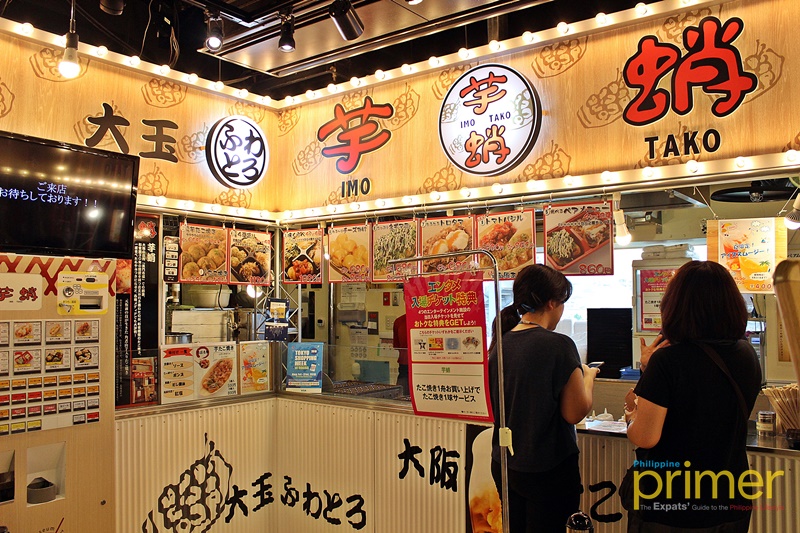 Compared to Yamachan's, Imo Tako's takoyaki is soft and creamy inside out, and while there are more ingredients, the taste is slightly lighter than Yamachan, whose flavors are heavily packed in the batter.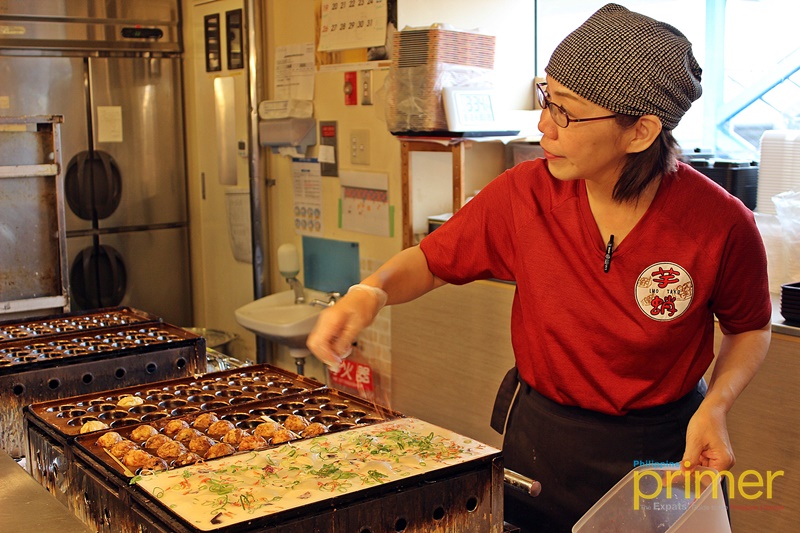 Imo Tako has two kinds of recipe for their batter—the original made with chicken broth and wheat and another with added yam, which gives a richer flavor. For a unique treat, we tried their Torotama (#7 on the menu), takoyaki topped with poached egg. While the taste is light, this dish can easily make you feel full because of the poached egg.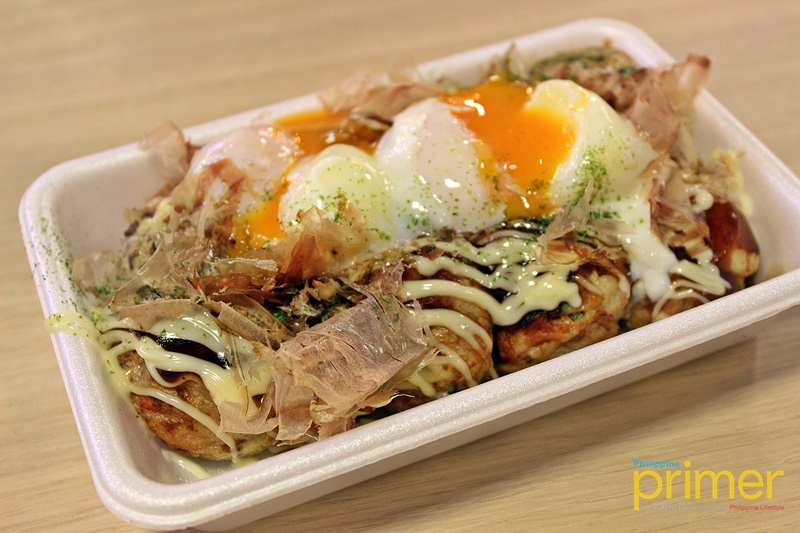 Torotama (¥680/6 pcs; ¥860/8 pcs; ¥1,040/10 pcs)
More shops to try
Other shops to try at Takoyaki Museum are Takoyaki 18ban, known for their cherry-blossom colored takoyaki; Aizuya, featuring bare sauce-less takoyaki; and Takoya Doutonbori Kukuru with their wine-flavored takoyaki. 
Also inside Takoyaki Museum is a souvenir shop for takoyaki-related products. 
Tips
Takoyaki Museum is located at DECKS Tokyo Beach in Odaiba district, an artificial island in west-central Tokyo. Might as well make the most out of your trip by visiting other places of interest like DiverCity shopping and entertainment complex, the futuristic Fuji TV Building, and Palette Town which consists of Venus Fort shopping mall, Toyota Mega Web theme park, and a 115-meter tall Ferris wheel.
Also read: teamLab Borderless in Odaiba, Tokyo: Transcending Boundaries Through Interactive Digital Art
How to get there
• From Tokyo Station, go to Odaiba Kaihinkoen Station on the Yurikamome Line. DECKS Tokyo Beach is just a 6-minute walk from Odaiba Kaihinkoen Station.
• From Shibuya Station, take the Saikyo Line going to Tokyo Teleport Station. Walk for about 9 minutes to DECKS Tokyo Beach.
---
Written by Rei Leaño
This first appeared in Philippine Primer English magazine's Vol. 31 – October issue. 
Store Information
4/F DECKS Tokyo Beach, 1-6-1 Daiba, Minato-ku, Tokyo
11 am to 10 pm