Sapporo Kanihonke: A Must-Try Authentic Crab Cuisine in Japan
Aside from the usual Japanese favorites such as sushi, ramen, and tempura, there is one particular dish that you must try that will make you fall in love more with Japanese cuisine.
It has already been established that Japan, being surrounded by bountiful oceans, definitely has its perks: it has become the world's renowned seafood market. With their fresh and high-quality seafood, Japan is truly the place to be for an amazing seafood dining experience to remember.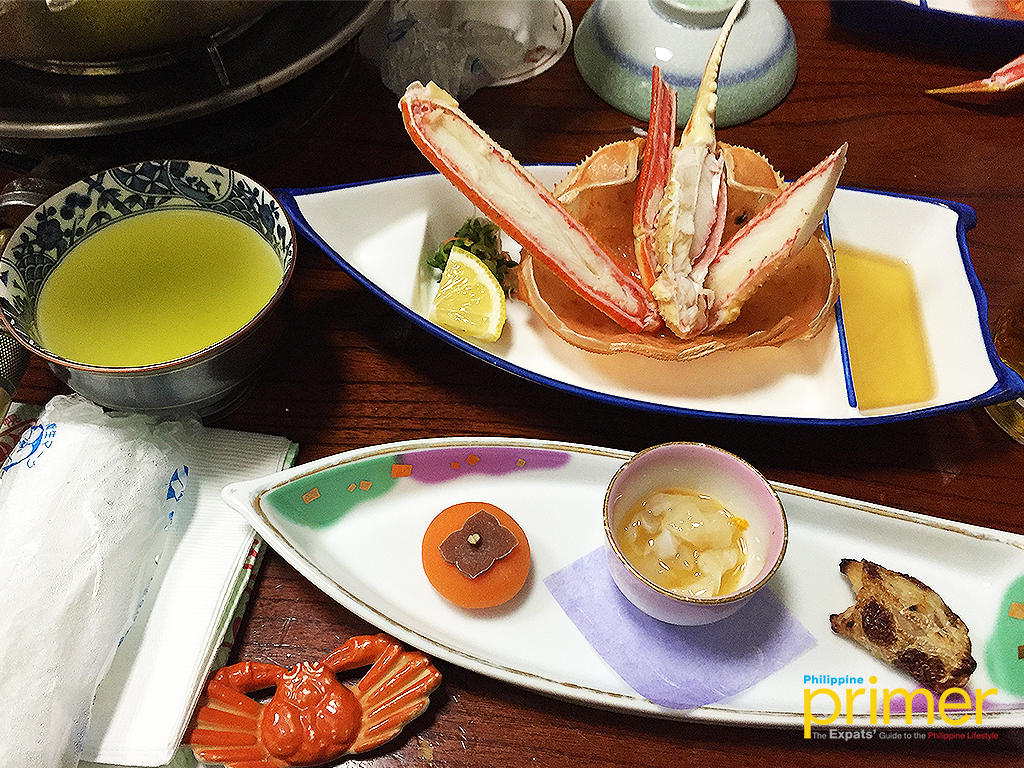 Our appetizer served on a boat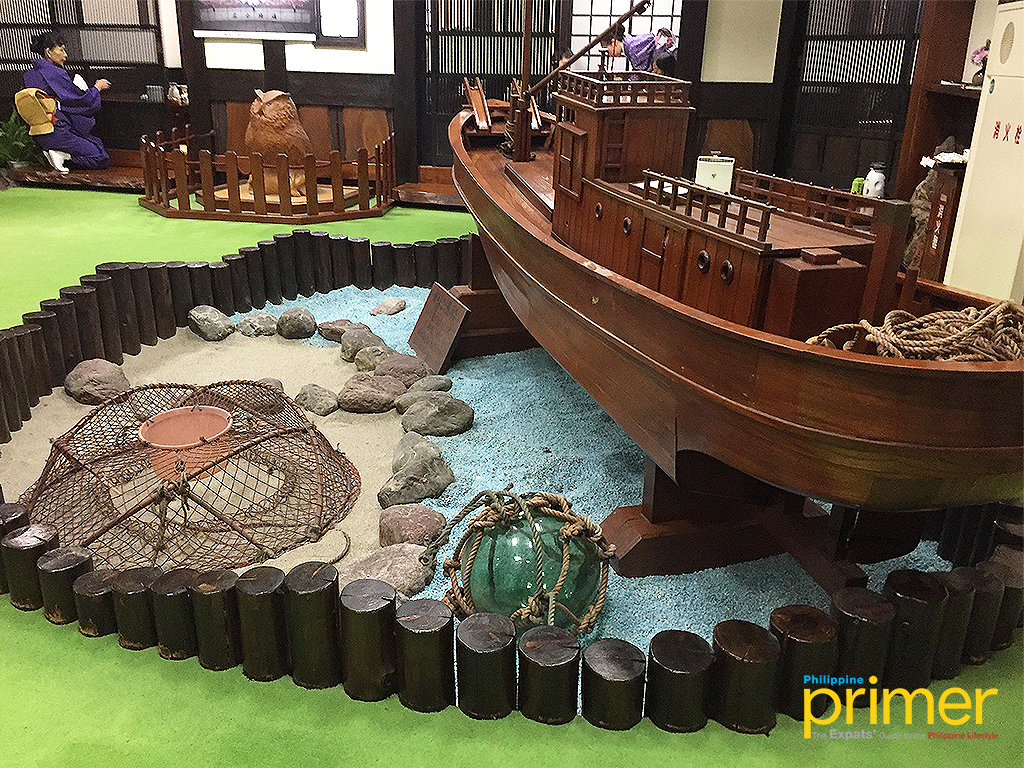 As a self-confessed seafood lover, I was definitely excited to know that part of our itinerary was to dine at a restaurant that specializes in crabs.
We went to Sapporo Kanihonke for dinner, where I got to experience what I claim to be one of the best seafood restaurants I've ever gone to in my lifetime.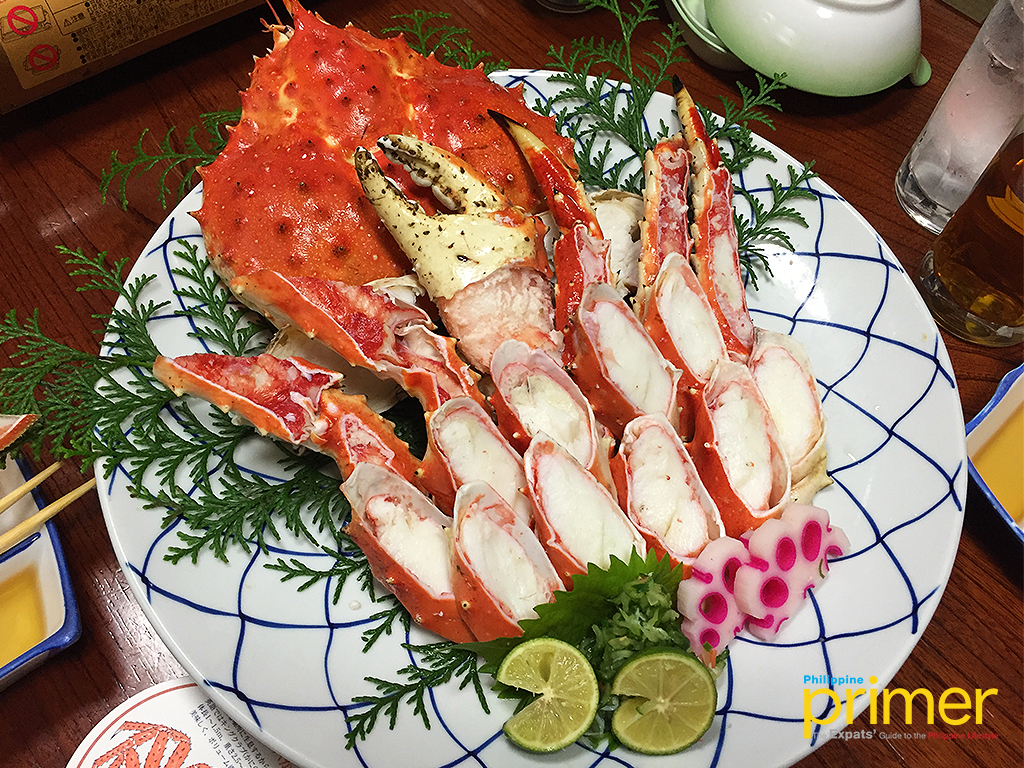 Boiled King Crab (in medium size: ¥5,000/¥5,400 with tax). This meaty crab is a must-order! You can also have it in larger servings for an additional price.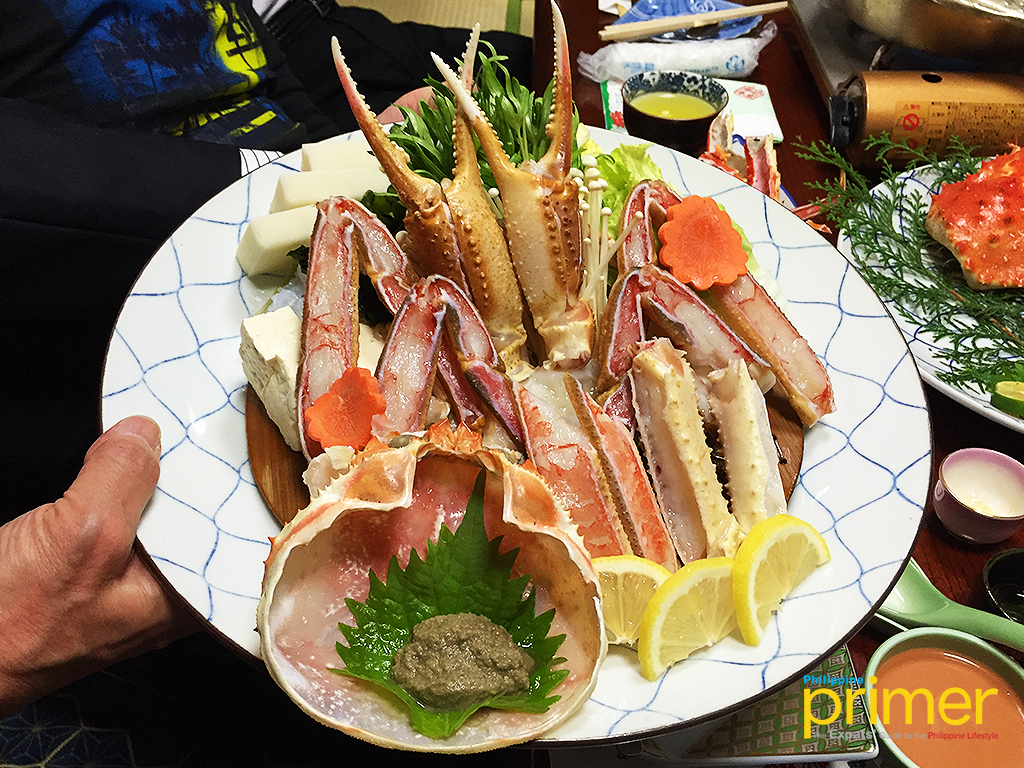 King Crab Kanisuki (¥4,815/ ¥5,200 with tax) You can either eat it as it is or have it kanisuki style!
Sapporo Kanihonke is a popular Japanese restaurant which highlights King Crab as their specialty. They specialize in crab cooking for more than 50 years already. Its founder, Hioki Tatsuo, is recognized as the Father of Crab Cuisine in Japan.
Sapporo Kanihonke is tremendously popular in the country, with 14 branches located in Hokkaido, Tohoku, Chubu, and Kyushu. You'll easily recognize the restaurant with its iconic moving crab sculpture at the facade of their buildings so you know you're at the right place.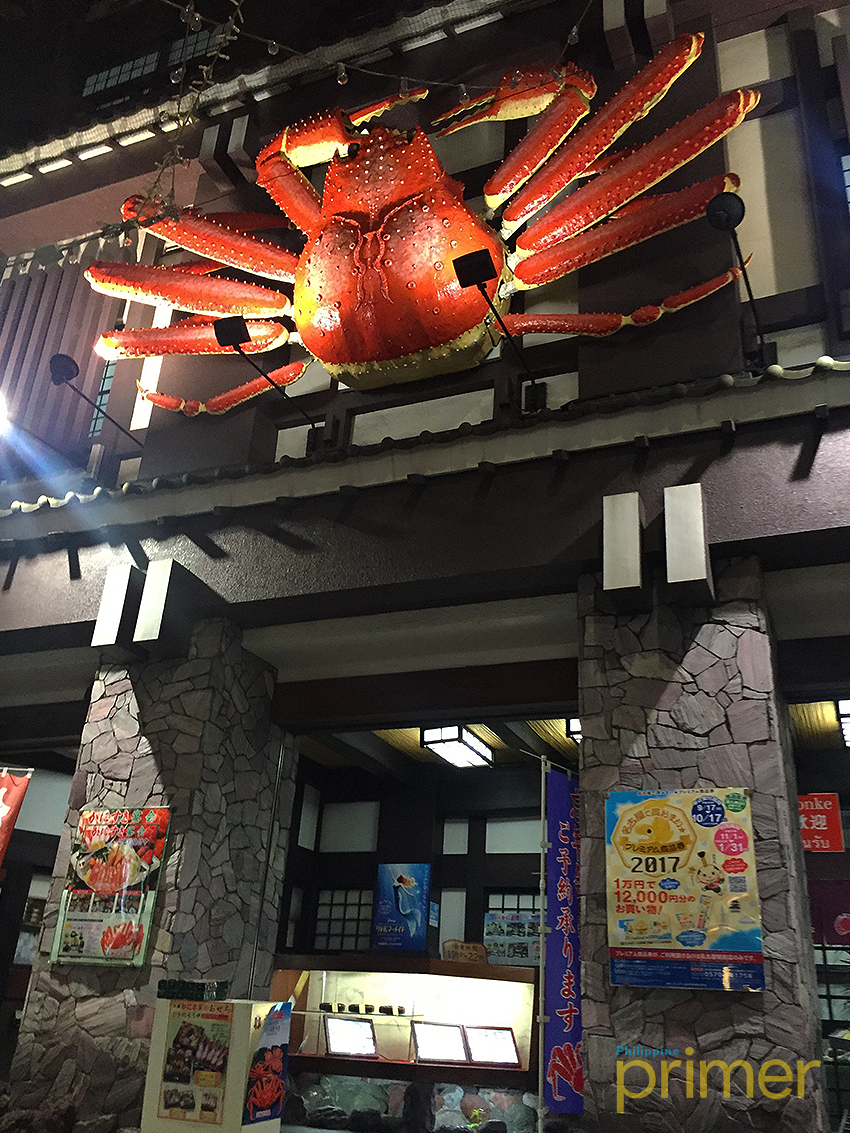 The king crab welcomes you Sapporo Kanihonke, Nagoya Ekimae Branch!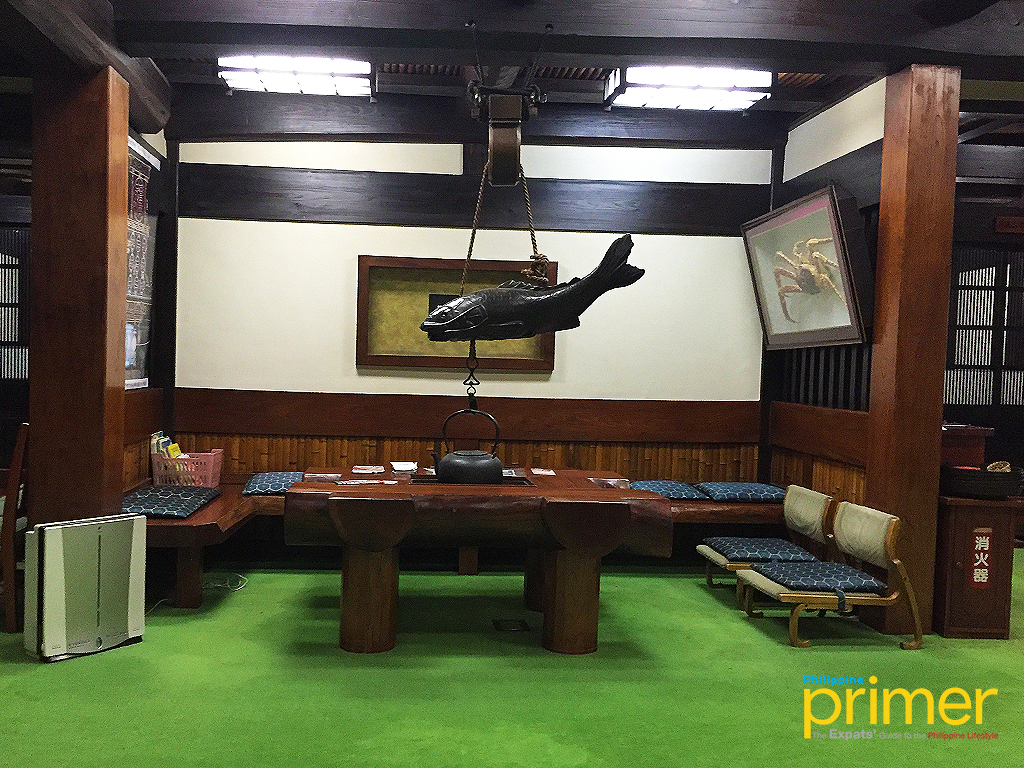 Low table setup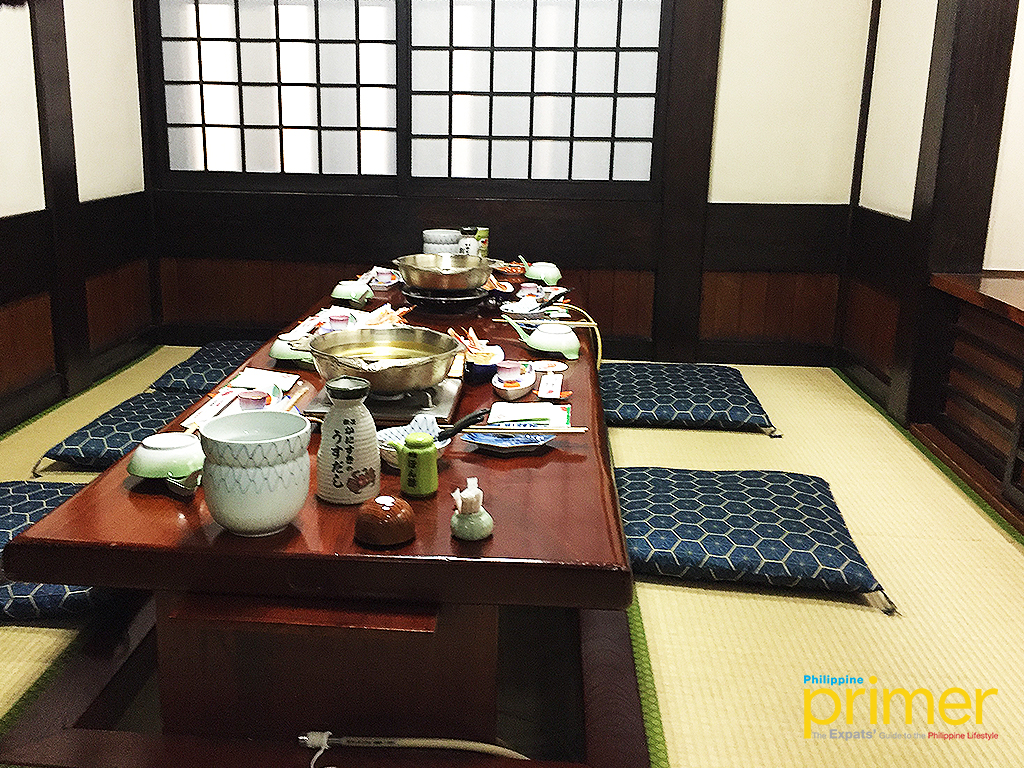 Our private dining setup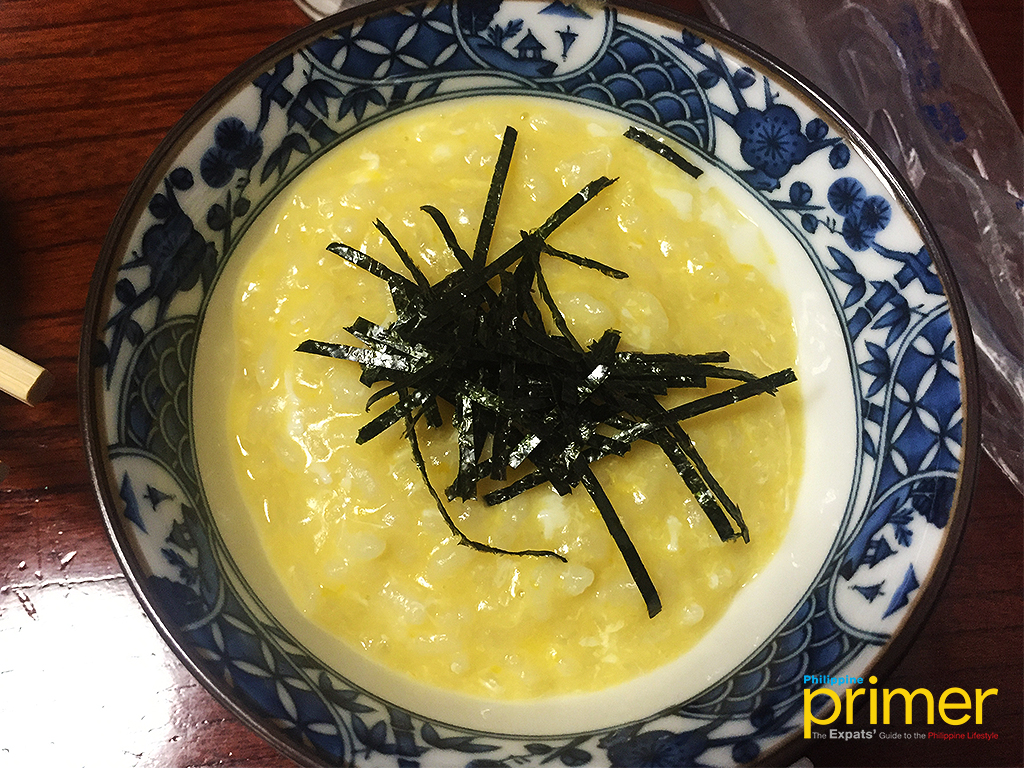 Did you know that you can make your own rice porridge using your kanisuki soup?
The Sapporo Kanihonke Nagoya City branch can accommodate more than 500 guests at a time with their spacious interiors. They also have several private rooms where you can enjoy dining on low tables for a traditional Japanese dining experience.
We were joined by Mr. Teruyuki Ogasawara during dinner and he humbly prepared our dishes for the night. As you walk inside, you'll see large aquarium displays filled with a variety of fishes and crab species for a scenic attraction.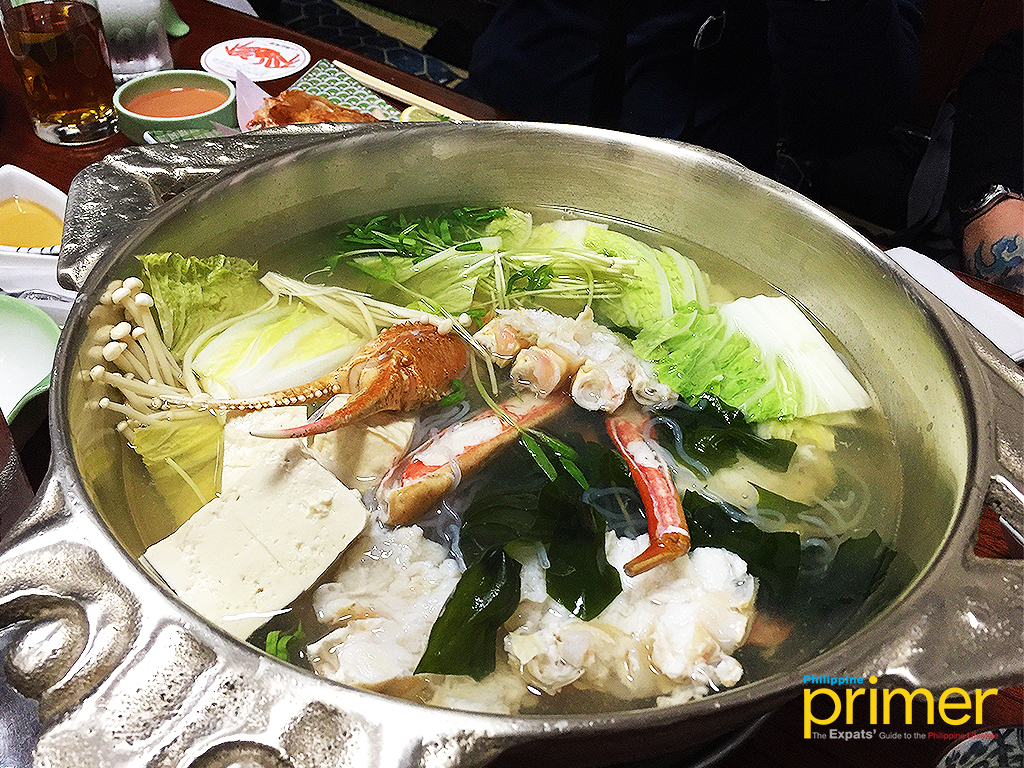 Kanisuki is always a good idea during dinner. It's a perfect hot treat for the cold weather!
Sapporo Kanihonke offers a wide selection of crab dishes on their menu. Apart from the most popular King Crab, they also have snow crabs, shrimp, and sable fish to complete their roster of seafood delicacies. We had the chance to try their specialty King Crab which we used for Kanisuki, their crab hotpot dish derived from the words kani (crab) and suki (from sukiyaki). The broth of the soup was very mouthwatering, perfect for a cold winter night in Japan. It was made more flavorful with vegetables to make it healthier.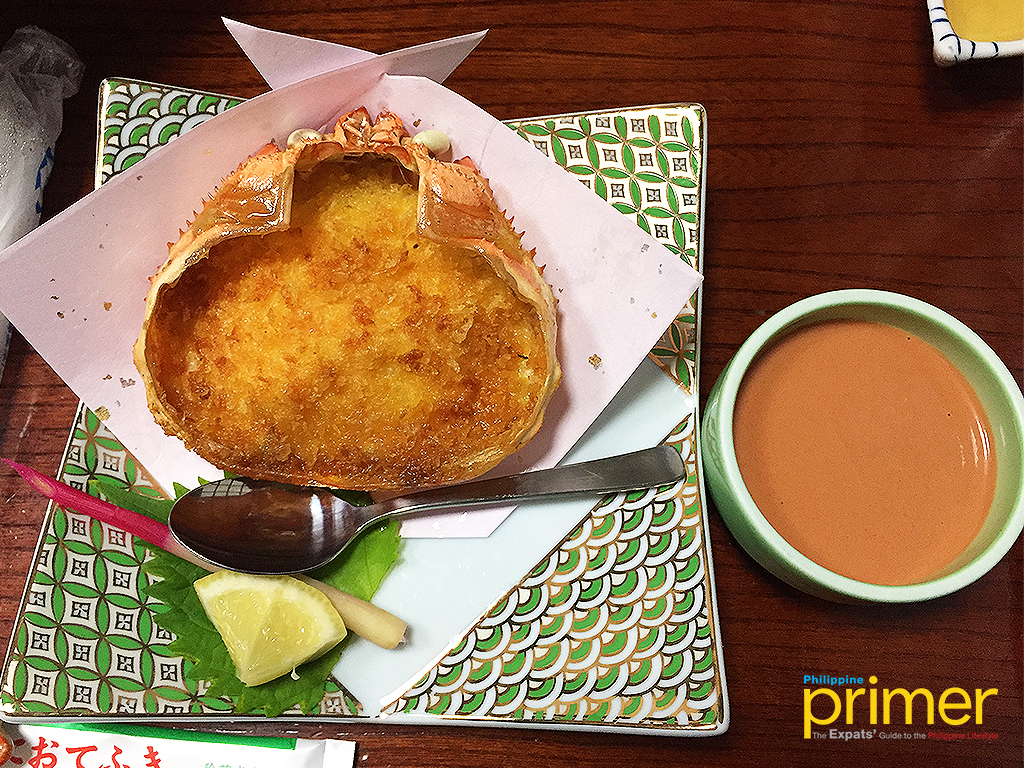 Want to know what's my favorite dish? It's the Fried Crab Meat on Shell (¥1,300) — its meaty goodness and crunchy crust will definitely leave you craving for more. Dip it in their special sauce or pair it with rice as you wish.
Sapporo Kanihonke also offers kaiseki, a multicourse Japanese meal that consists of their special seafood dishes as well. Make sure not to miss this one of a kind Crab restaurant in Nagoya City!
Tip: It's better to make a reservation prior to dining at Sapporo Kanihonke. The place can get full especially during peak season.

How to get here: The Sapporo Kanihonke Nagoya Ekimae branch is located in front of Sapporo Station. It's a 10-minute walk from JR Meitetsu, Kintetsu, and Subway Nagoya Station.
---
Written by Jastine Valeriano
Store Information
Sapporo Kanihonke, 1-17-20 Meieki-Minami, Nakamura-ku, Nagoya, Aichi Prefecture, Japan
+81-52-583-0012
11:30 am to 10 pm (Weekdays); 11 am to 10 pm (Weekends and Holidays)
December 31