Ogetsu Hime Opens Its Second Branch in SM Megamall
Veering away from fancy fusions or embellishments, Ogetsu Hime offers only the best from the Land of the Rising Sun. Honoring Ogetsu Hime, the food goddess of Japan, the restaurant brings you back to basics—offering only everything authentically Japanese at Ogetsu Hime. At Ogetsu, there's definitely no scrimping on quality, taste, and experience.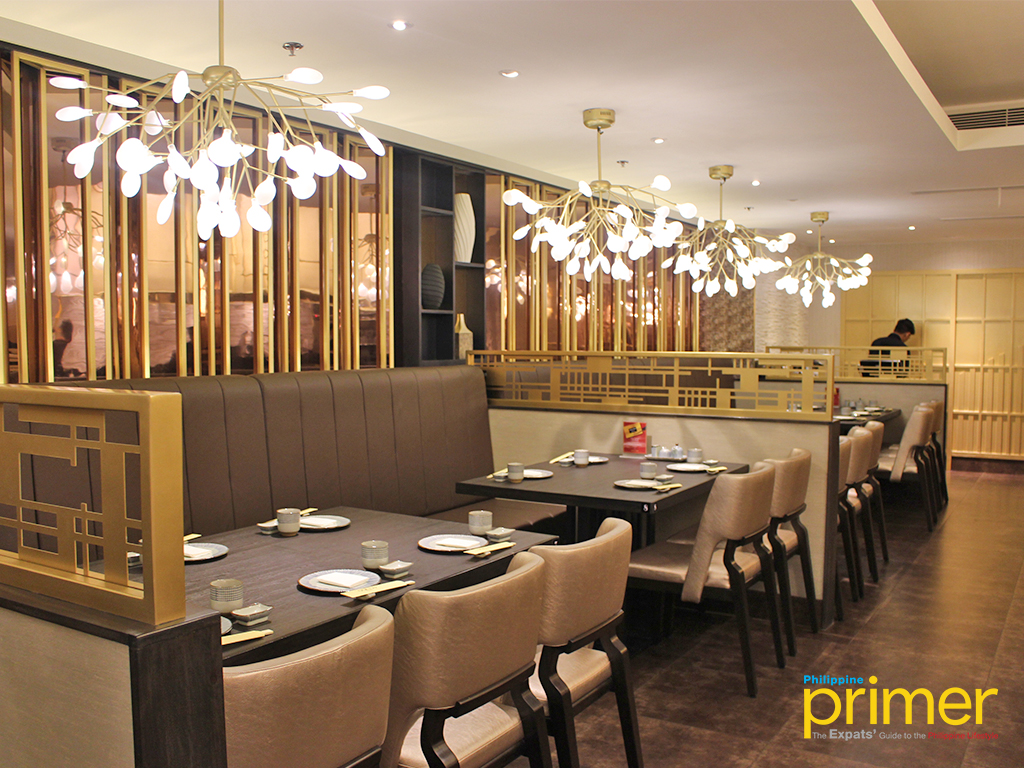 Still staying true to their colors, Ogetsu Hime's second branch is an ode to their first one
Recently, they've opened a branch at SM Megamall in Mandaluyong City. They are headed by two Japanese chefs, Chef Takada Isao and Chef Iwabuchi. As not all people may know, Chef Takada Isao basically invented the California Maki by replacing avocado with mangoes. The trend picked-up worldwide, now being the most loved roll there is.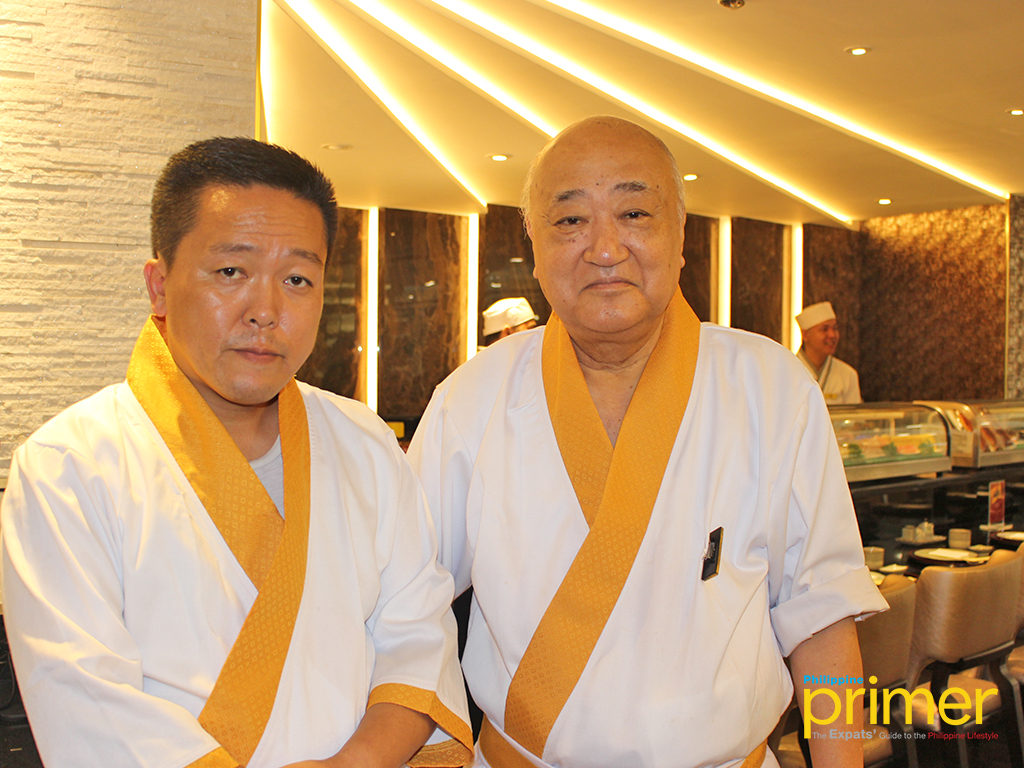 Ogetsu Hime's Japanese Chefs: Chef Iwabuchi and Chef Takada Isao
Ogestu Hime understands this Japanese philosophy in food, and it seeks to offer an experience that is as close to the real thing as possible—possibly even the real deal but right on Philippine shores. The restaurant initially opened in AURA in December 2013. Now, with their second branch let us tour you around and share our recommended dishes.
They always make sure to bring the freshest and the most authentic seafood. Ogetsu Hime carefully picks each ingredient as well as serve them at a certain temperature, colder than the usual. It is also every other day that they import all ingredients from Japan. Each sashimi comes with fresh wasabi, to compliment the taste while still highlighting the taste of the fish.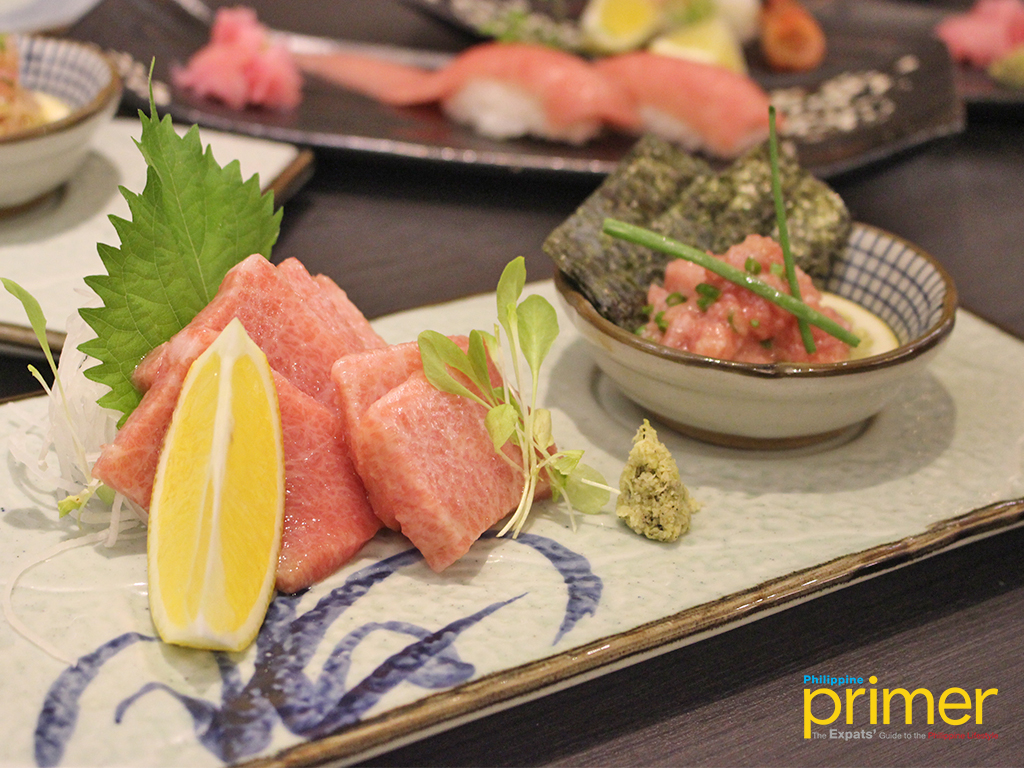 Otoro sashimi (Php 2,970 for regular price, Php 1,485 for the discounted price)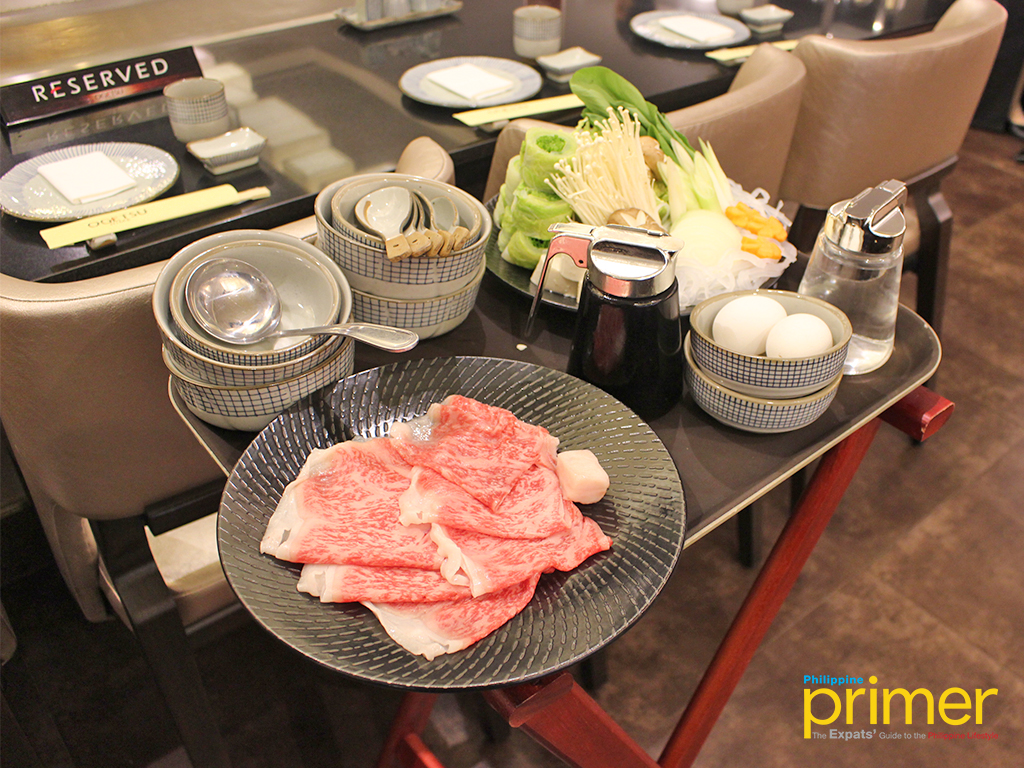 A5 Matsusaka Sukiyaki (Php 5,610 for regular price, Php 2,805 for discounted price) Good for 2-3 persons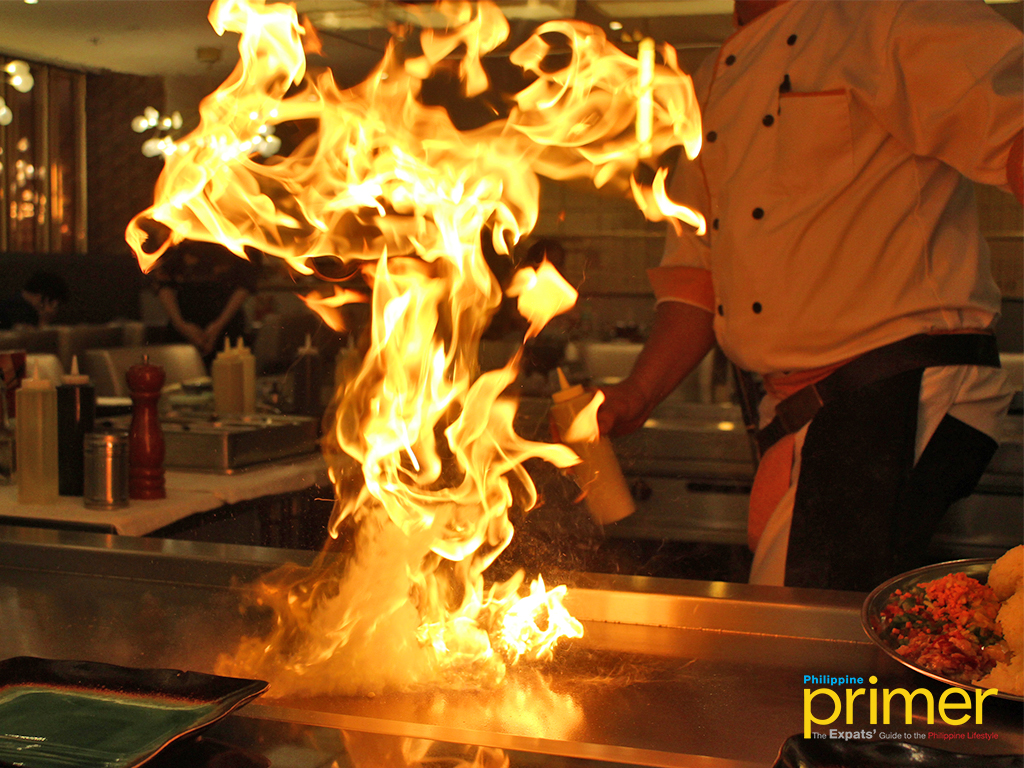 They also have performances for teppanyaki dishes that guest will surely find entertaining
With only the freshest seafood flown in daily from Tsukiji market, Ogetsu Hime offers different seafood that you can order and dine at their sushi bar. They also serve Japan's Best and Finest and reputed as the world's rarest and most expensive meat, Matsusaka beef receives the highest rating from the Japanese Meat Grading Association, notches higher than Kobe and Wagyu.
Best of Japan half price promo (which includes the Matsusaka beef dishes)  is up to 
October 15, 2017
. Gold Card holders can avail of selected premium items on the menu at 50% off.
For reservations and inquiries, please call the Ogetsu Hime branches at 02-470-8241, 02-637-7510, and 0917-576-2377 for SM Megamall or 02-519-9840, 0917-809-6585 for SM Aura in BGC.

Third Floor, Mega Fashion Hall, SM Megamall, Mandaluyong City

Everyday, 10:00 am to 10:00 pm