Ebi 10 in Makati: Control your Tempura!
Are you one of those people who's constantly looking for great tasting tempura? If you're looking for a great tempura place in Makati, your search is over because we just found what you have been looking for.
Among the staples in Poblacion, Makati hides a tempura bar waiting to be discovered: Ebi 10. It's a tempura bar that caters to all your tempura cravings until 1 am!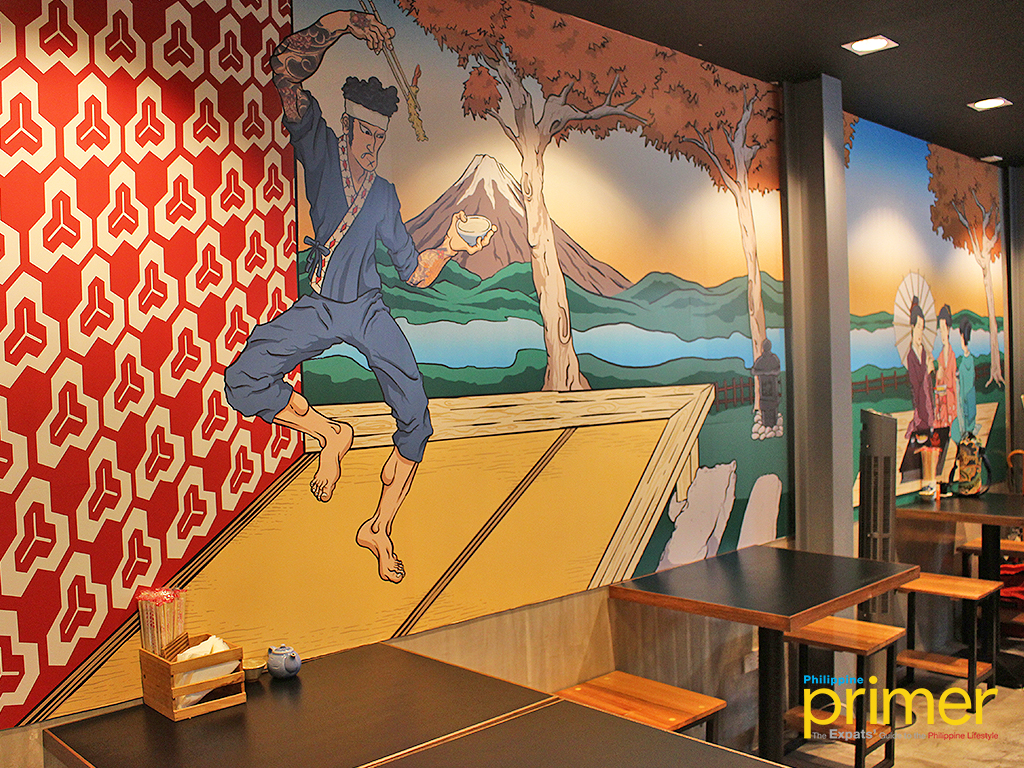 Ebi 10's mural is quirky and perfect for your Instagram feeds
A narrow alley inside the same building that houses Tambai Yakitori will lead you to Ebi 10, a place where you can enjoy deep-fried tempura goodness. Inside, you'll see a quirky Japanese mural made by Frank Perez that's a perfect addition to your Instagram feed.
Ebi 10 means shrimp tempura when directly translated into English. Owned by Celene Viray and her family, they wanted to bring authentic tempura in Makati without breaking our banks. Coming from food businesses such as Kampai and Joe's Brew, which are also available inside the Ebi 10, they wanted to have a restaurant that offers great tasting food.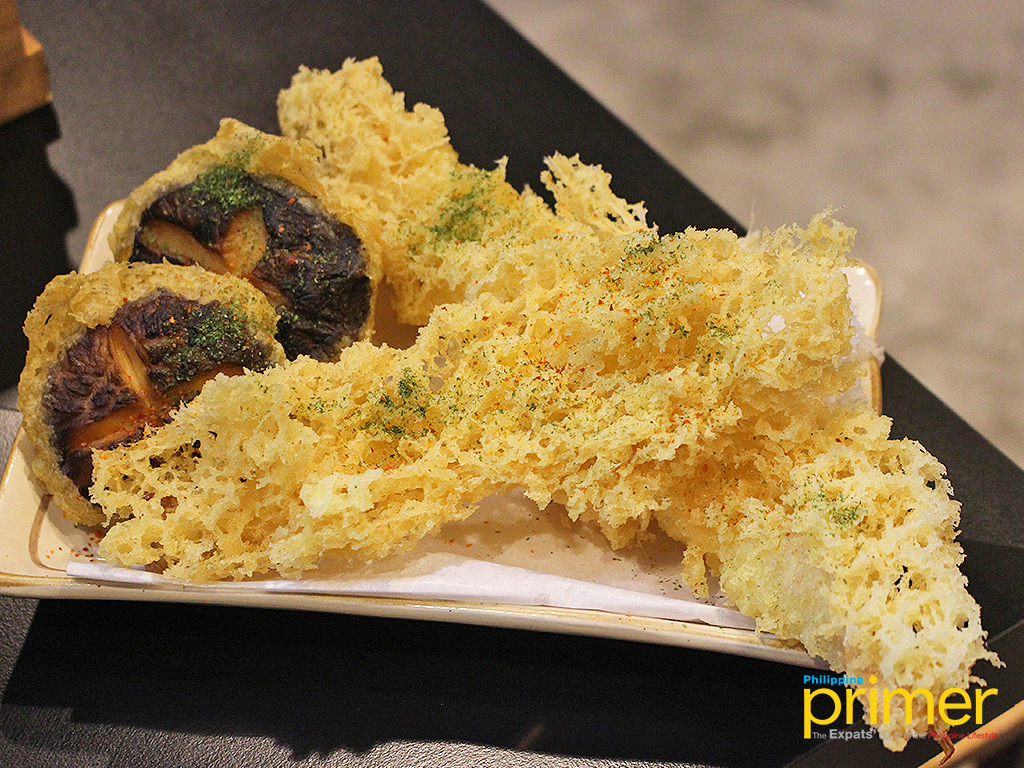 Jumbo Shrimp (Php 120 per piece) and Stuffed Mushrooms (Php 30 per piece). When they say jumbo shrimp, they really mean jumbo.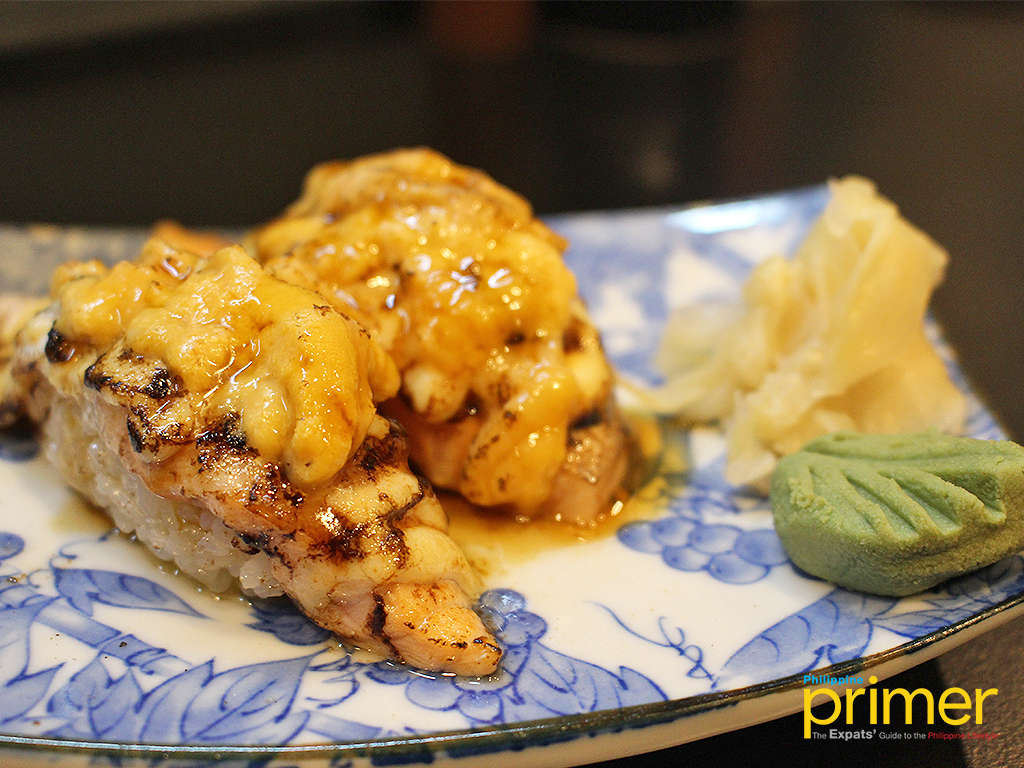 Salmon Aburi (Php 180 for two pieces)
Here, you order your tempura piece by piece. This makes it convenient for those who are craving different types of tempura without having to get several orders of each. Take your pick from shrimp, scallop, crab, and more!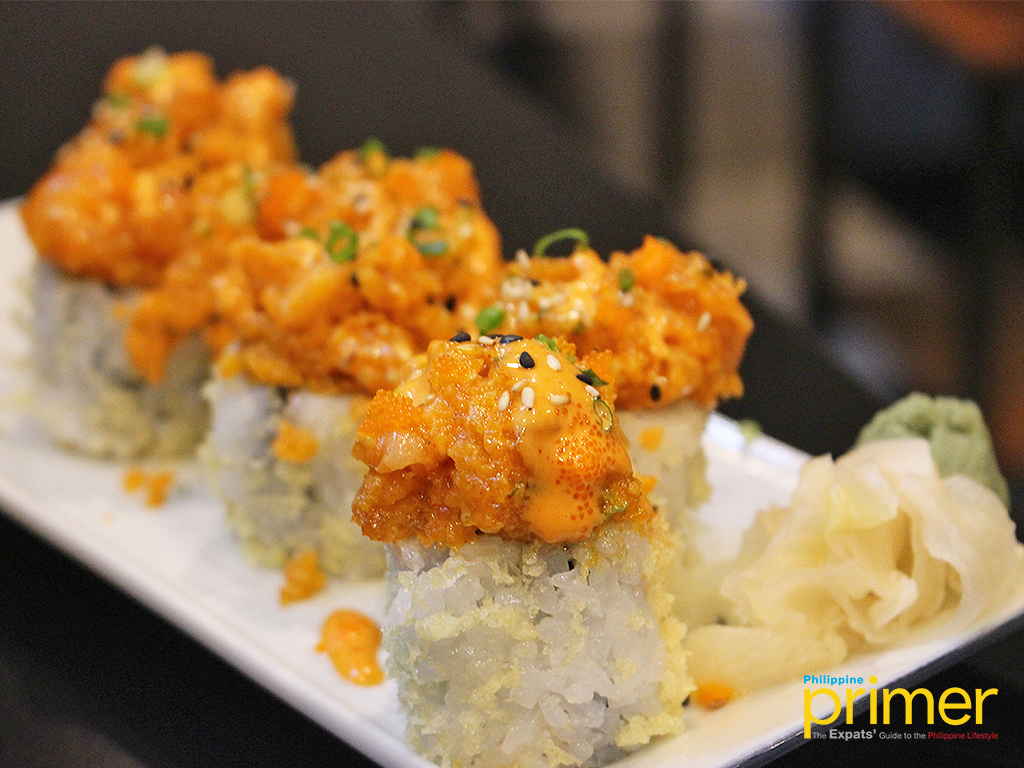 Spicy Salmon Roll (Php 260 per piece)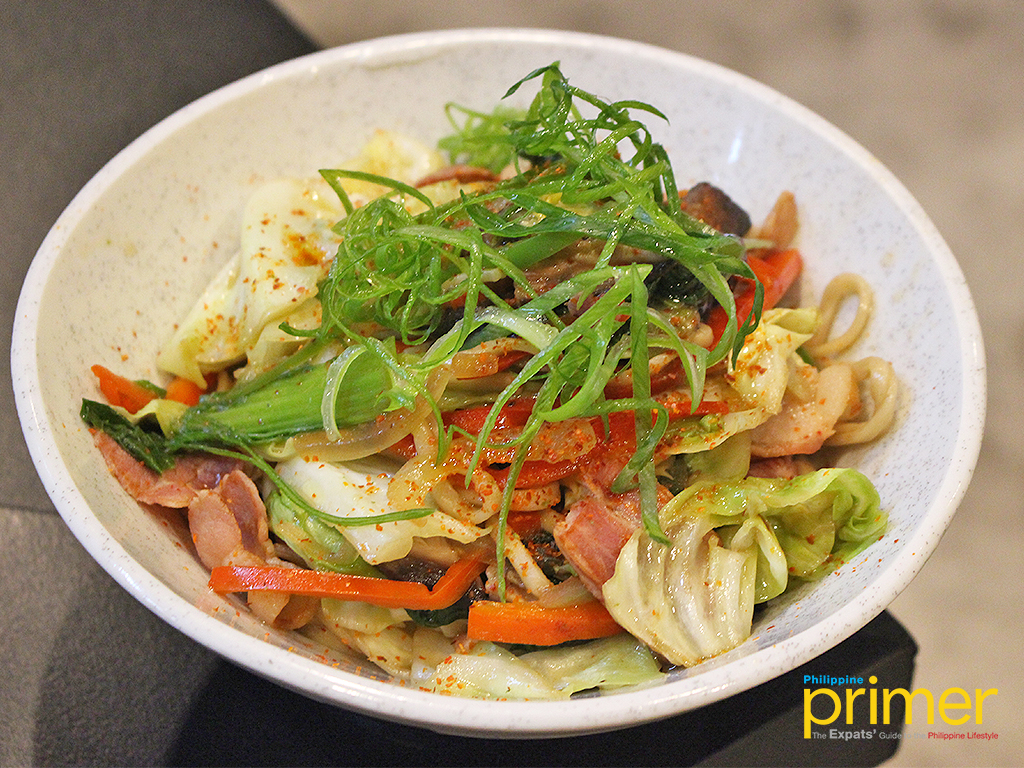 Bacon Yakisoba (Php 150)
This furtive restaurant will surprise you with their tempura, all fried to perfection. Each shrimp is coated in tempura batter and deep-fried to perfection. The coating is not too thick nor is it too thin. It's crispy on the outside and flavorful to the last bite.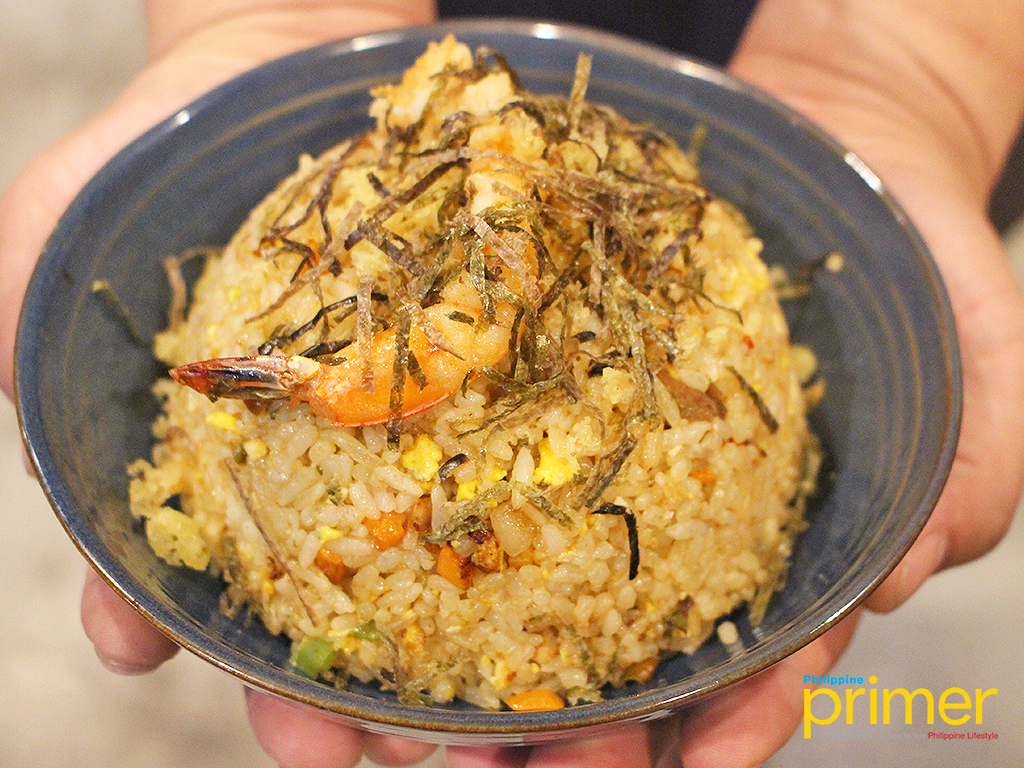 Ebi 10 Chahan (Php 150)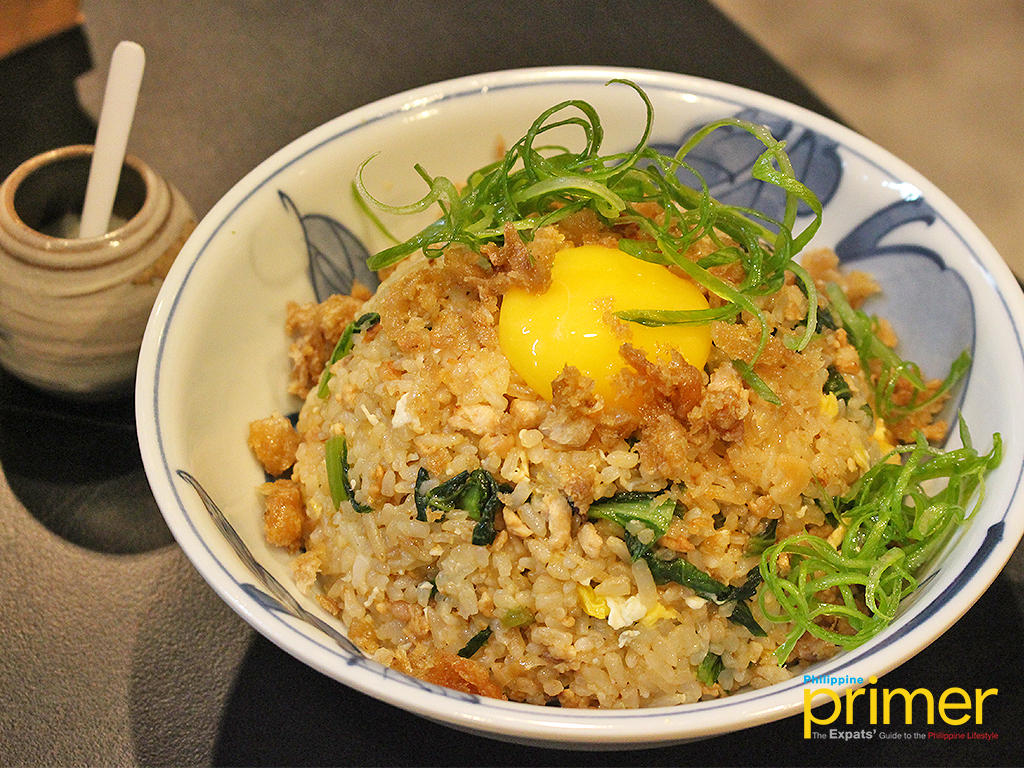 Tori Chahan (Php 150)
Although tempura is the star at Ebi 10, they also offer different Japanese favorites like yakisoba, gyoza, chahan (Japanese fried rice), and rolls. One of their bestsellers is the Stuffed Mushroom (Php 30 per piece). It's stuffed with pork, is undeniably good, and goes straight to the top of our list. You can't go wrong with their jumbo shrimp (Php 120 per piece); not only is each piece majestic, they're also affordable.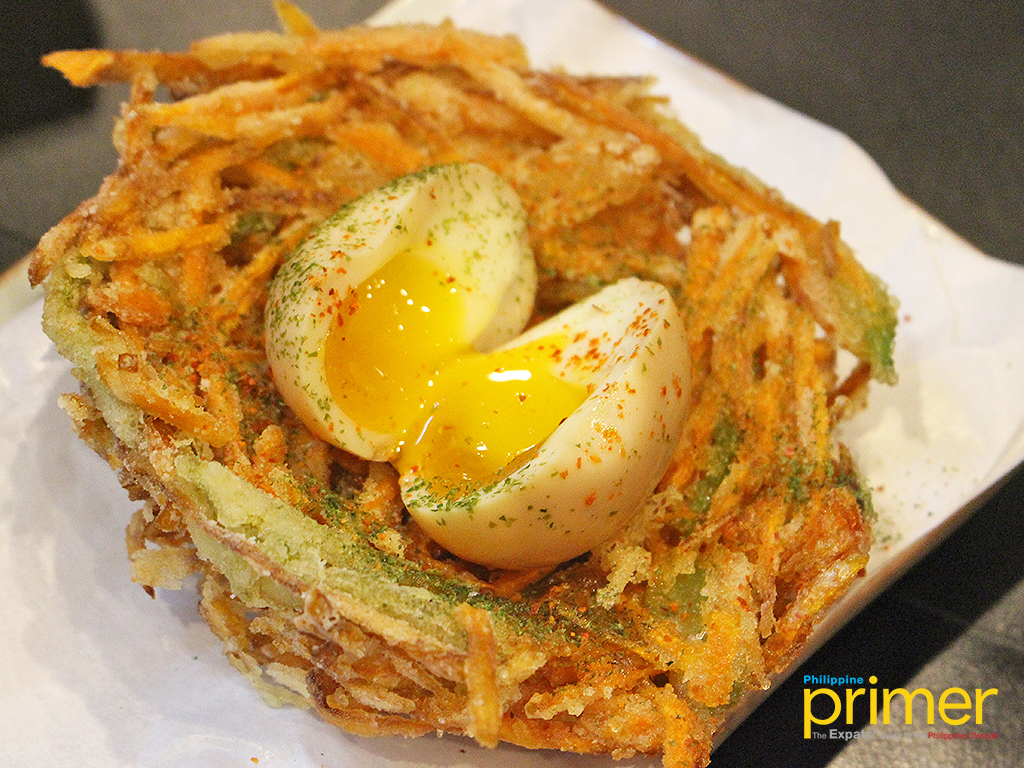 Softboiled Egg (Php 30) on Bird's nest (Php 50)
For late night cravings, we recommend their Bacon Yakisoba (Php 150). The soup is rich and flavorful so you won't get too intimidated with the added vegetables. For something filling, get their Ebi 10 Chahan (Php 150) or Tori Chahan (Php 150). Rolls and Sashimi lovers should try their Spicy Salmon Roll (Php 260 for 6 pieces) and Salmon Aburi (Php 180 for 2 pieces).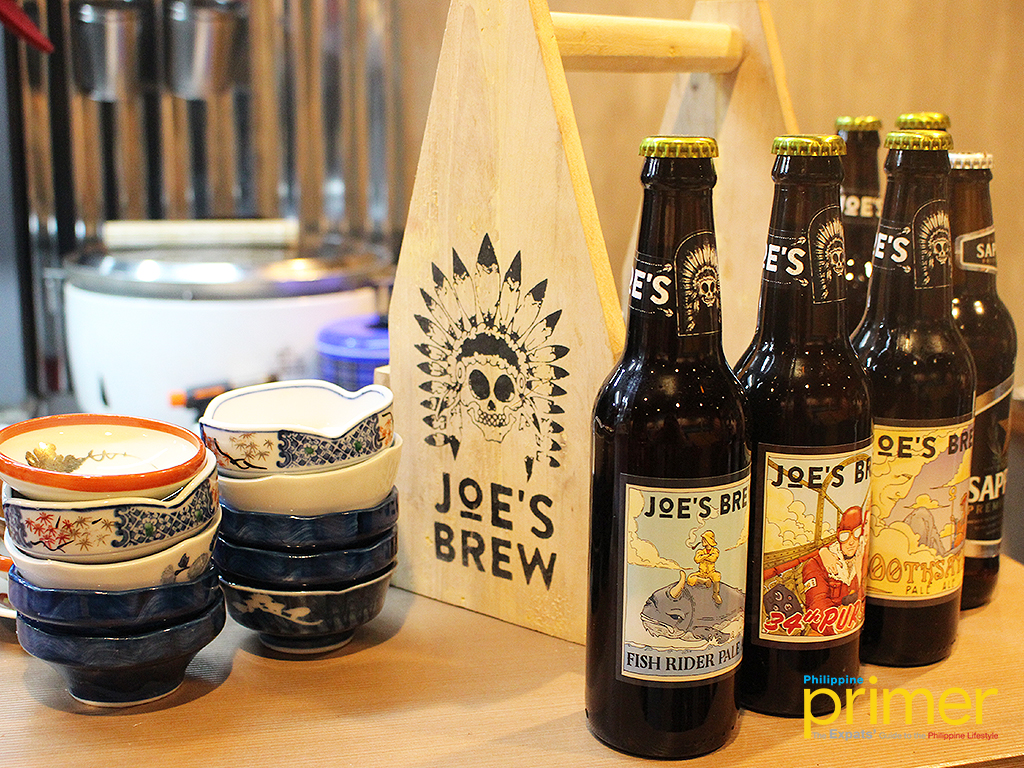 Joe Brew Beer (Php 150-180)
Yet to be released is their Crab Claw Tempura. Crab claws may be meaty, but they're surprisingly good when turned into a tempura.
You can mix and match tempuras as you please at Ebi 10. Invite your friends and have a tempura night out while pairing it with some Joe's beer!
Store Information
Tambai Alley, 5779 Felipe Street, Poblacion, Makati City
956-7816
6:00 pm to 1:00 am (Tuesday to Sunday)
Monday
Cash only
ebi.10@gmail.com