La Nuova Pasteleria
La Nuova Pasteleria has been a favorite dining place in Makati for decades. The pastry shop started in 1978 and has since satisfied countless patrons of its Italian menu offerings. Recognized as one of the top 10 Italian Restaurants in Manila serving comfort food with Italian flair and flavors, it continues to please the palate of its old and new generations of loyal customers.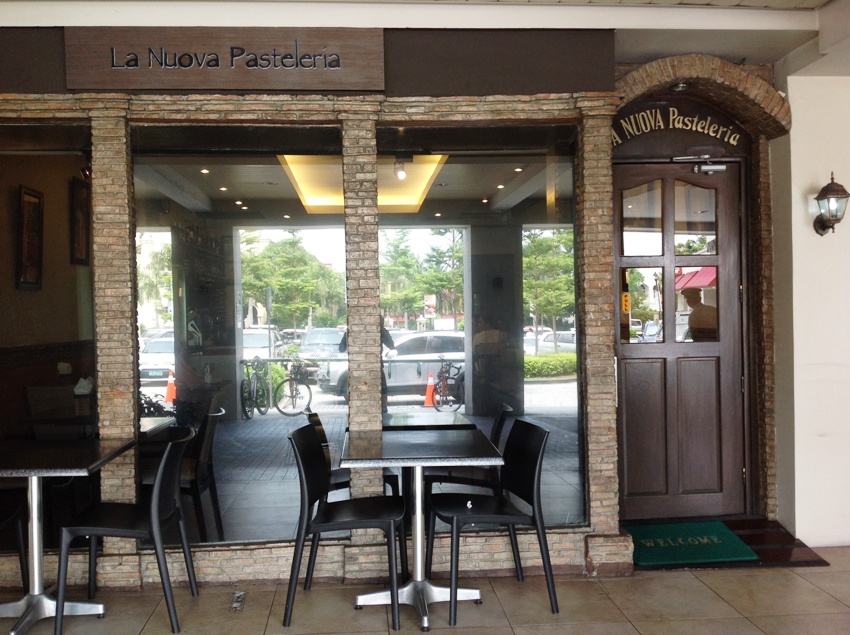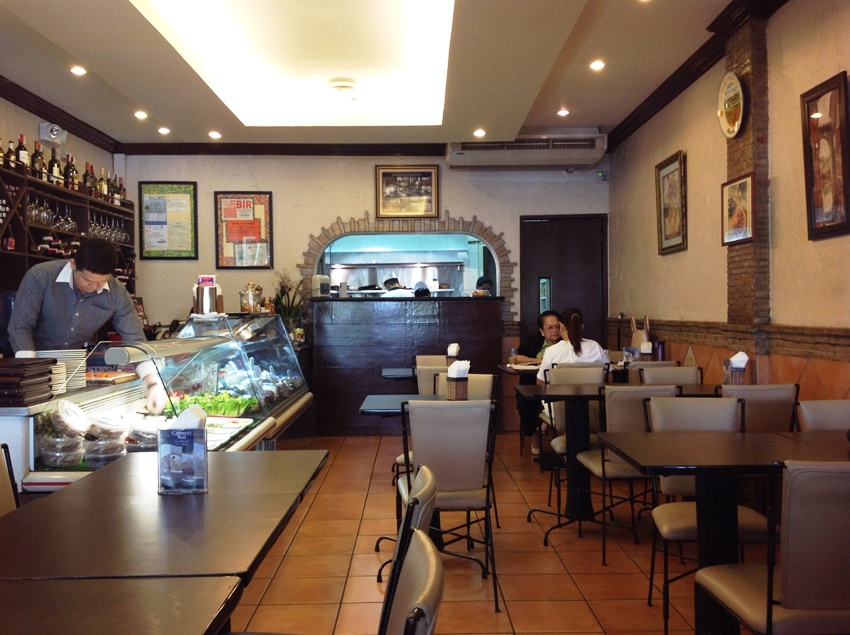 La Nuova Pasteleria exudes quiet elegance and has a wide range of fare to offer. Aside from Italian cuisine staples pasta and pizza, La Nuova also serves wide-ranging choices of cakes, salads, sandwiches, desserts, wines, cheese, and ham selections and other cold cuts.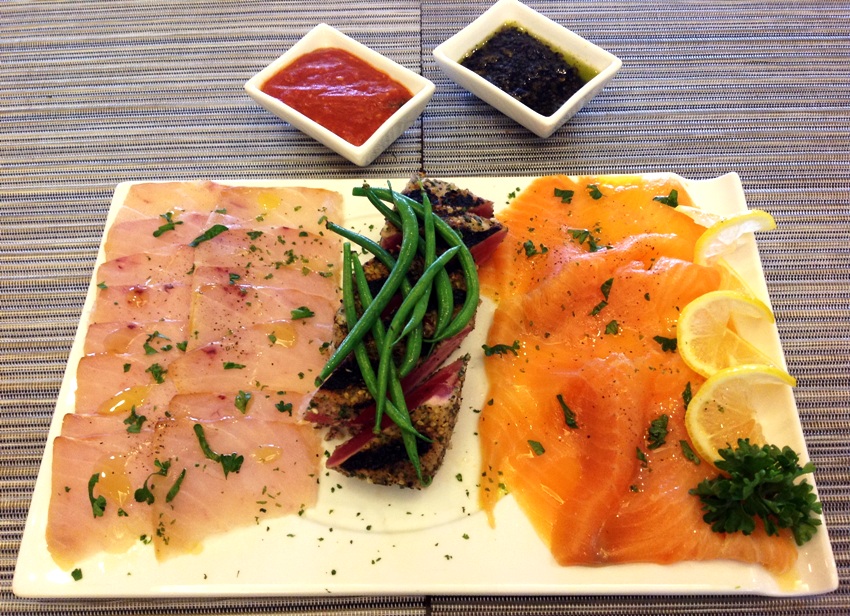 Fresh Fish Platter (Smoked Salmon, Smoked Blue Marlin and Seared Tuna) 
Kick off your lunch or dinner with the best seller entrée and starter Fresh Fish Platter, a selection of smoked salmon, smoked blue marlin and seared tuna topped with fresh lemon and green vegetables.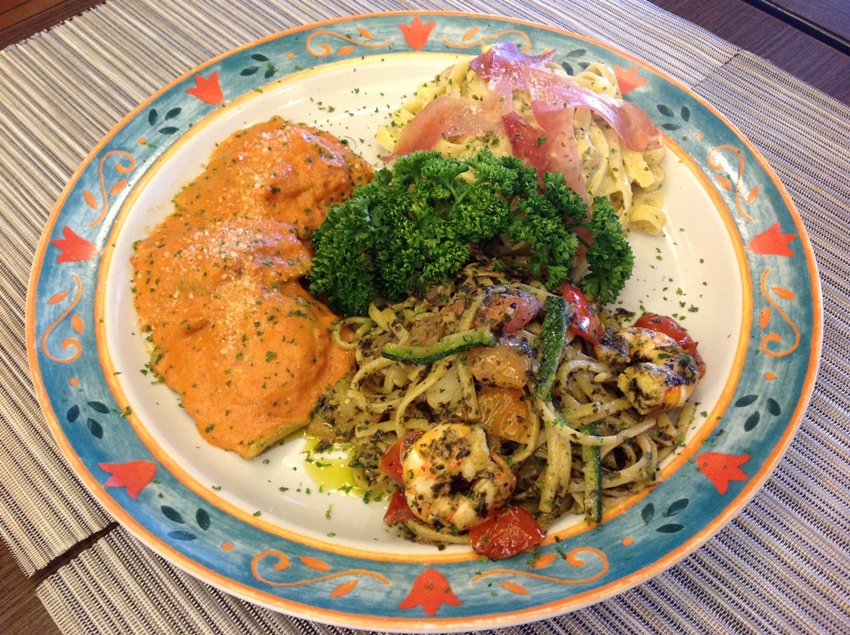 Trittico Pasta (three kinds of pasta of your choice) (L-R) Ravioli Verde, Pasta Alla Nina and Tartufo 
Among other reasons, La Nuova is frequented for its delectable pasta dishes. Its Trittico Pasta is a combination of three pasta of your choice. Its house specialty, the classic stuffed Ravioli Verdi is made with spinach and yummy ricotta cheese in rich tomato cream. Another crowd favorite is the Pasta Alla Nina, this linguine pasta with shrimp is known for its mouthwatering and succulent zucchini in lite presto cream sauce and juicy garden-fresh and sundried tomatoes. The yummy Profumo Di Tartufo is tagliatelle pasta with white truffle cream, porcini mushroom, and topped with Parma ham.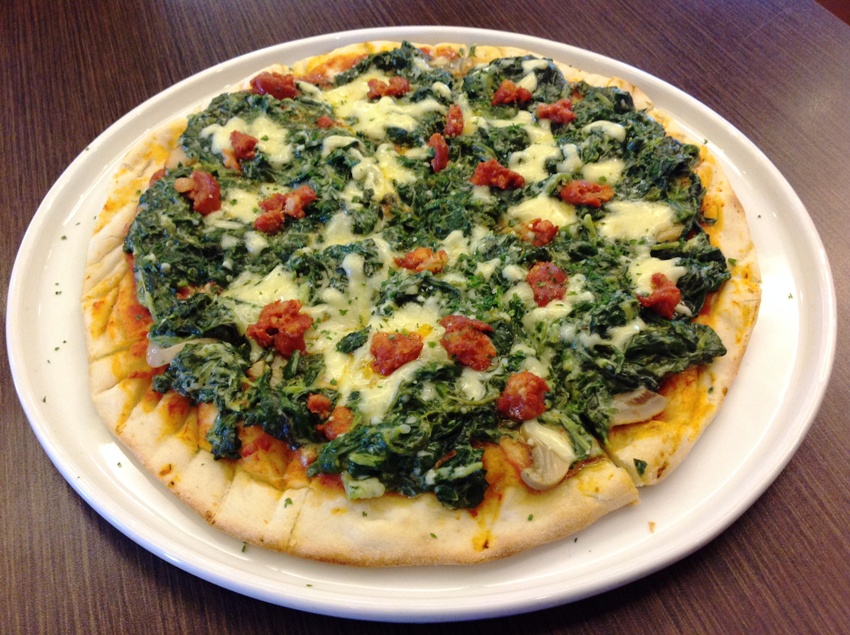 Pizza Due Gusti
La Nuova's pizza selections is headlined by its made-from-scratch and wonderfully crafted Pizza Due Gusti with rich flavors of tomato sauce, soft spinach, Italian chorizo and sautéed mushroom topped with mozzarella cheese.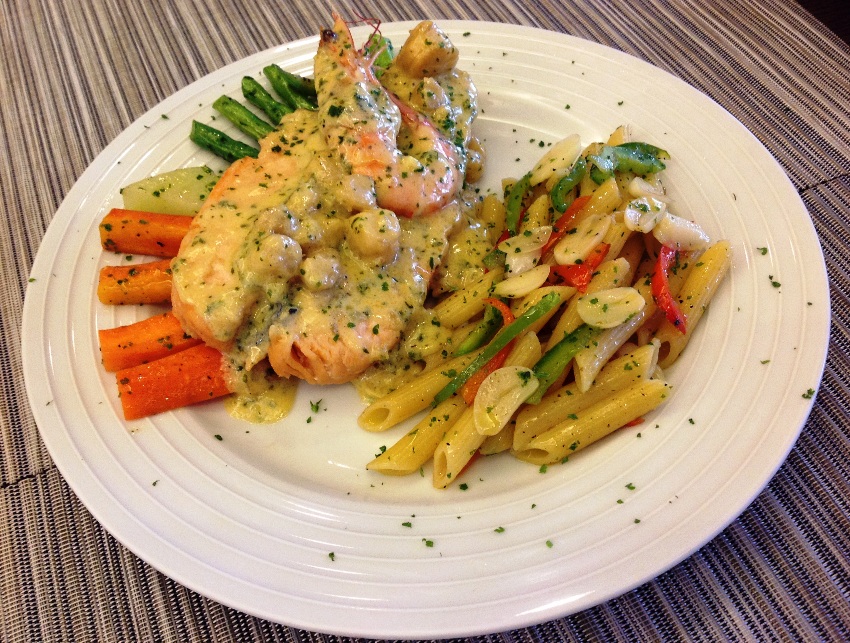 Linguni Salmone
Another must-try in their specialty main dishes is the flavorsome Liguine Salmon et Caviate pasta cooked with fresh, soft and juicy salmon, roasted peanuts, freshly-picked vegetables and the creamy and divine caviar in cream sauce.
Concorde
For dessert, La Nuova's classic Concorde is always favored for its creamy and scrumptious layers of chocolate mousse with crunchy meringue sticks. Another dessert to enjoy is the petite, soft, whipped cream rich and homemade-style Short Strawberry Cake.
La Nouva Pasteleria is a friendly, satisfying, and straightforward stop for the best authentic Italian specialties in the metro.
–
Article and photos by Adrian Pempena
Edited by Ingrid Soriano
San Antonio Plaza Mckinley Road, Makati City
+632 817 8568 / +632 867 2370
Open Daily 9:30am to 9pm