Kermit Manila in Poblacion: A Treasure Trove of Napoletana Pizzas and Italian, Seafood Flavors
Kermit Manila in Poblacion: A Treasure Trove of Napoletana Pizzas and Italian, Seafood Flavors
Like a pearl snug in its shell quietly sitting under the sea, Kermit Manila bides its time in letting Makati's treasure seekers find their way into the quieter part of Poblacion.
Amid the usual Makati traffic and busy streets, the search for this treasure may be a bit of a walk through a labyrinth.
The good news is that, when found, you will ultimately want to get lost in its wonders over and over again.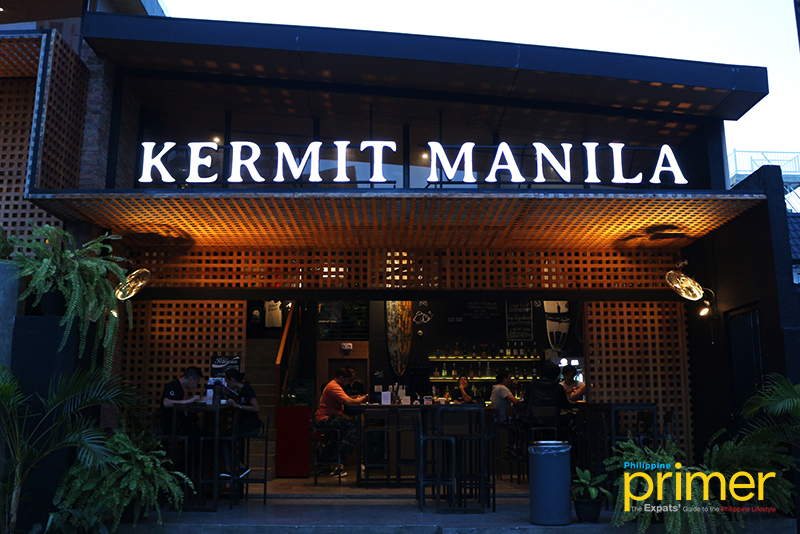 Kermit Manila, slightly hidden as it is in Poblacion Makati, exudes a more modern and industrial glow up front than its predecessor in Siargao.
Kermit Manila along Molina Street in Poblacion may have brought with it the same name as its famed predecessor, Kermit Surf Resort and Restaurant in Siargao, but this beauty, born on April 20, 2018, is quite different.
Also Read: Kermit Restaurant and Pizzeria in Siargao: The Backpacker's Food Camp Serving Authentic Italian Cuisine
Kermit in Siargao exudes a total island vibe complete with a bed of sand under your feet.
For one, Kermit Manila holds a more polished, modern appeal starting from its bold, backlit signage letters screaming "KERMIT MANILA", down to its wood and metal bar stools and tables near the entrance to the restaurant.
Further inside, an impressive bar with a sultry line of spirits from around the world is displayed like a collection of handicraft from the most sought-after artists.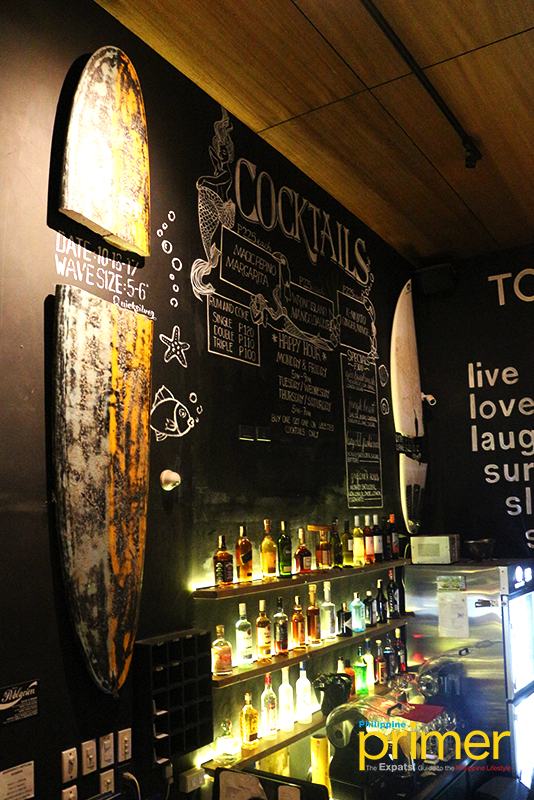 Kermit's Bar looks like a scene from a neon noir film with the added touch of surfboards gracing its wall for that subtle island vibe.
To add his personal touch into it, Kermit's equally cool and chill owner, Gianni Grifoni, puts up the surfboards he had broken while surfing on Siargao's greatest waves on Kermit Manila's walls to add an aesthetic appeal to the place.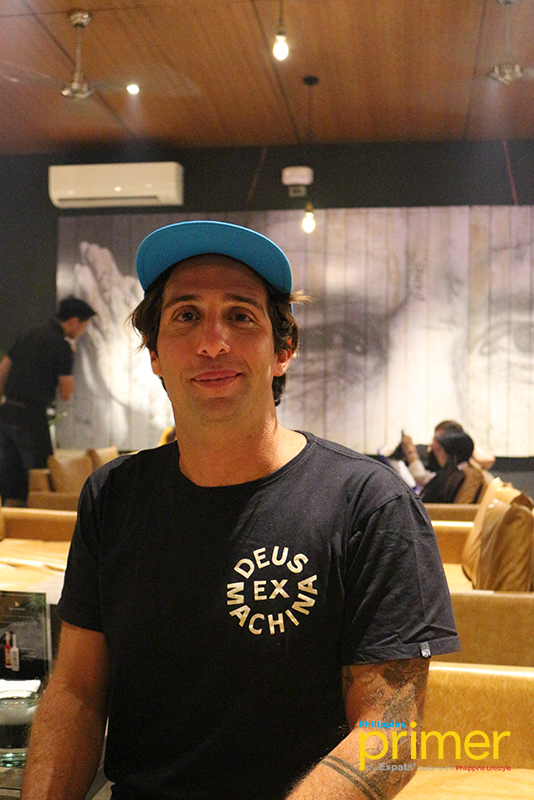 Winsome Gianni Grifoni exudes the same vibe as that of Kermit– laidback, genuine, and fashionable.
On the left, a staircase leads you to their main dining-place-cum-function-room, where caramel-colored couches and dark, wooden tables tastefully complement Kermit Manila's brick walls and potted flora that all try to mirror Siargao's laid-back, island vibe– all thanks to Eric Matic, Gianni's business partner, who designed Kermit Manila.
Inside Kermit Manila is a well thought-out concept of combining industrial with rustic accents.
This overall design is backdropped against a tribute mural by Archie Geotina of Harana Surf Resort dedicated to the legendary Tony Alva, a pioneer of vertical skateboarding, as featured in The Lords of Dogtown in 2005. Alva's signature can be found in this mural called the "Mi Vida Loka".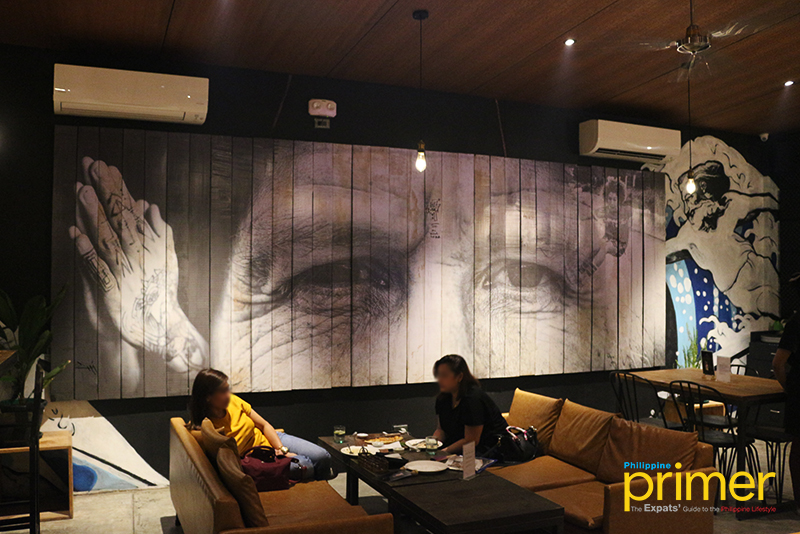 Archie Geotina's mural of Tony Alva is a testimony of how much the legendary Alva has influenced Kermit's Gianni Gifroni's life.
Now, if you have been to Siargao, one of the features you will not miss inside is their pizza oven that produces the best pizzas on the island.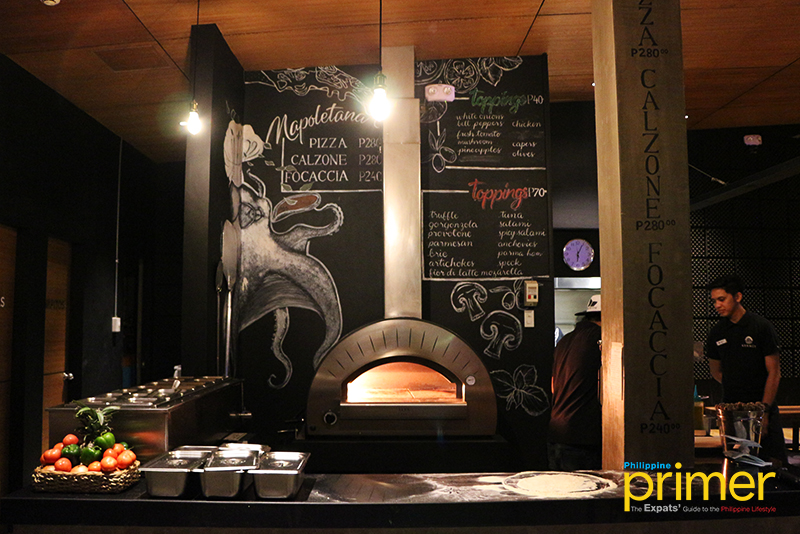 Kermit Manila's pizza place looks like the exact replica of Kermit Siargao's with its oven, pizza counter, and the many toppings on the side.
Guests will, therefore, find joy in knowing that Kermit Manila also serves their signature pizzas with the added temptations of mozzarella fior de latte, parma ham, tomatoes, and parmesan to boot.
One of their must-tries include their Pizza Daku topped generously with slices of mushroom on a bed of fresh tomatoes and mozzarella fior de latte, complemented by strips of parma ham that give Kermit's pizzas their signature rich flavor.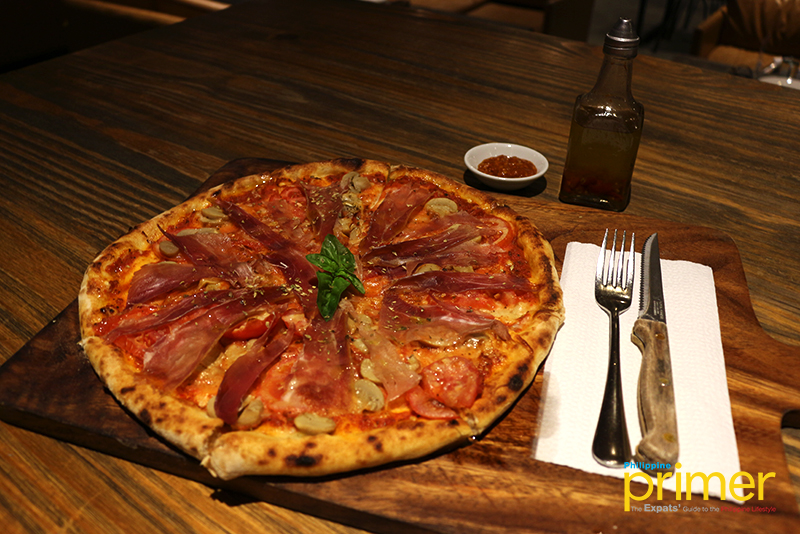 Pizza Daku (Php 450)
Tip: If you are a lover of spice, add some kick to your pizza by spreading some housemade chili paste on your dough before pouring a bit of their vinegar over it. This combination ultimately transforms your pizza and makes its flavors bolder with its bite of spice.
For pasta, try their Linguine allo Scoglio, which you will deeply love both for its ensemble of flavors and its consistency. The pasta is cooked so as not be too soft nor too firm, making that slight spicy and garlicky taste seep in perfectly to the pasta.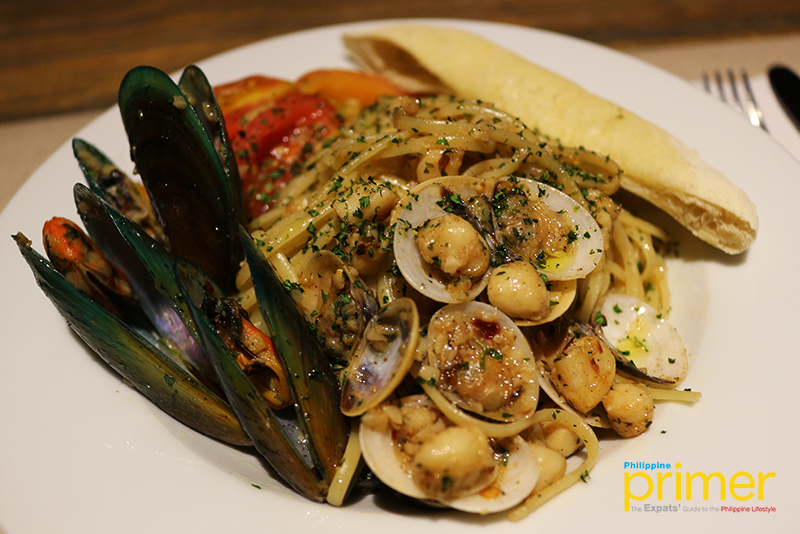 Linguine allo Scoglio (Php 320)
The pasta is also topped with mussels and a mix of shellfish that give a touch of seafood flavor to the dish.
On the other hand, their Ravioli e Spinaci stuffed with spinach and ricotta cheese also goes up to the Hall of Fame, with its chewy and buttery flavors.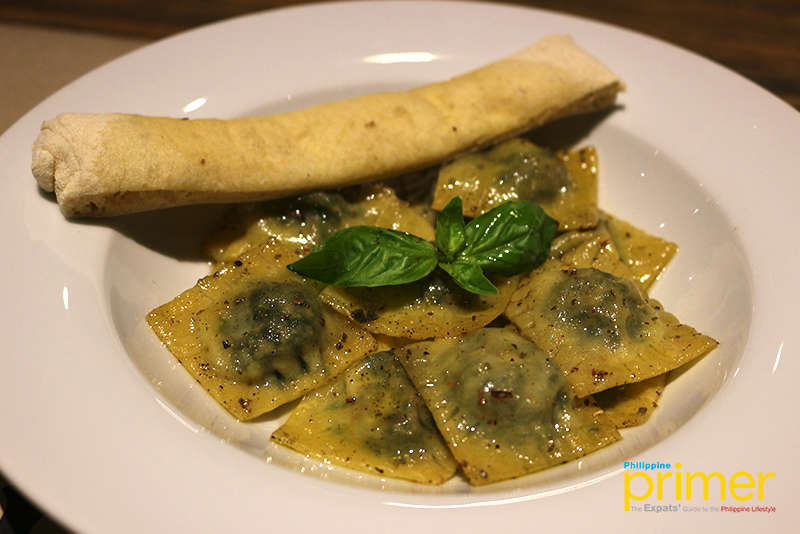 Ravioli e Spinaci (Php 380)
Partner these with cocktails that can only be found in Kermit Manila, such as the Gin Basil Smash and Grifoni's Sour each priced at Php 300, and you're good to go!
Gin Basil Smash (Php 300)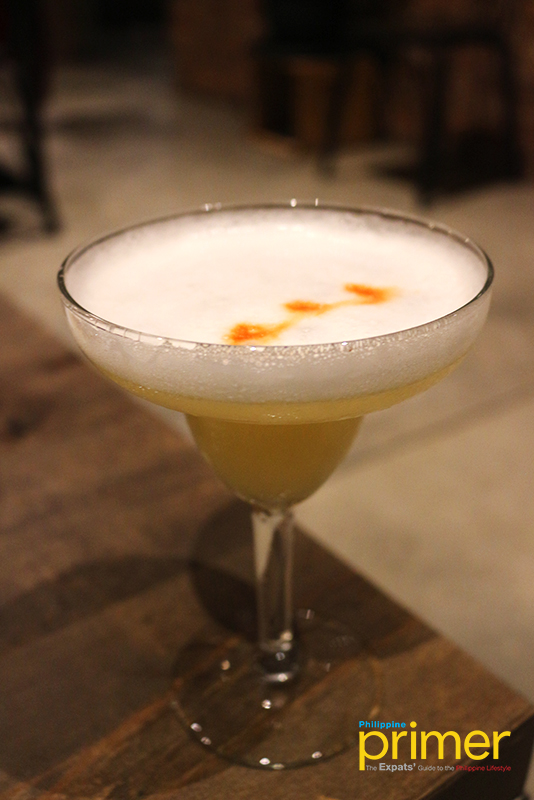 Grifoni's Sour (Php 300)
Note: Don't forget to stop by Gwapitos on your way down! Gwapitos gives you the best of both worlds by making sure that merchandise in Kermit Manila is different from that of those in Kermit Siargao.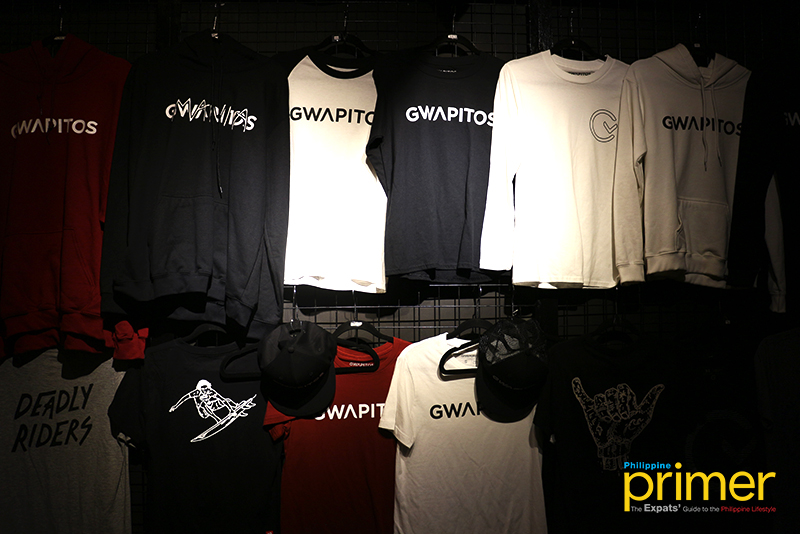 Gwapitos clothing line in Kermit Manila holds designs that are only exclusively available in Manila, so don't leave the place without one!
Also Read: Kermit Siargao Resort: The Best Surf Camp in the Island
Great News from Kermit
It seems that treasure seekers traveling to the north of the Philippines are in for a great treat as, soon enough, another Kermit will grace the beach of La Union with a hipster beach club to cater to the visitors of the Surfing Capital of the North!
So watch out for more exciting surprises from Kermit as it takes you on an adventure of flavors, sights and wonders here in the Philippines.
---
Written by Chin Sanigan
Store Information
4636 Molina Street, Poblacion, Makati City
02-275-9219
0917-625-6773
5 p.m. to 1 a.m. (Mon. to Fri.), 11 a.m. to 1 a.m. (Sat. to Sun.)