Jino's East Pizzaria in Basco, Batanes: Al Fresco Dining with the Best Homemade Pizzas
Tucked inside a very unassuming home is probably one of the best homemade pizzas in the town of Basco, Batanes.
If you're on the hunt for a good slice before or after the tour, Jino's East Pizzaria is not that hard to find, as it's near the Basco lighthouse.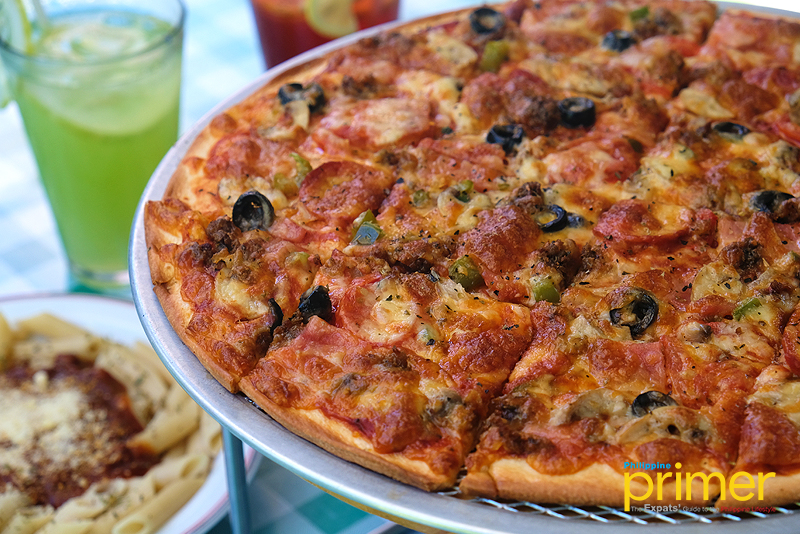 Jino's East Pizzaria serves nothing but fresh and homemade pizzas in Basco, Batanes
Jino's East Pizzaria started way back in 2014 by a couple Amy and Abel Ruiz, who both have a culinary background. Abel is an Italian national who lived in Chicago for a few years, where he was introduced to Chicago-style pizza. It paved the way for him to bring the pizza business to Batanes, Amy's hometown.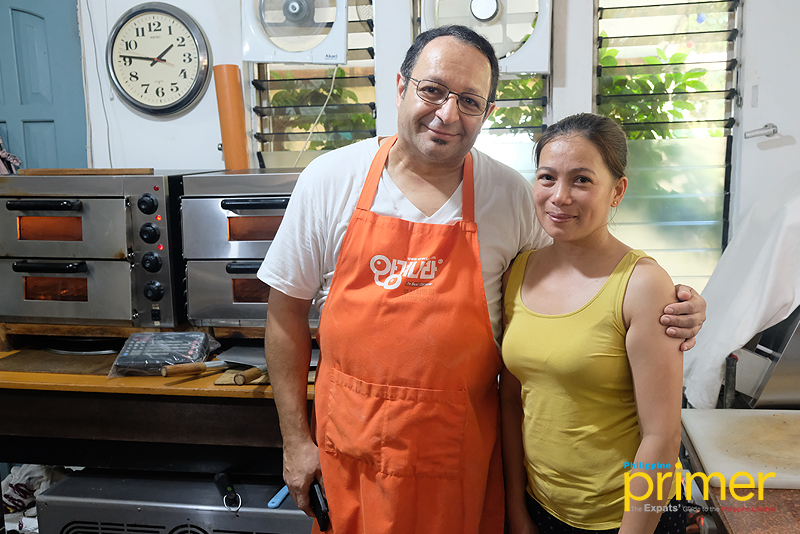 The accommodating owners, Mr. Abel and Amy Ruiz
The couple then turned their front yard into an alfresco garden dining set-up of chairs and tables, with the trees serving as the shade. But don't underestimate the quaint home because their specials are beyond what you expect.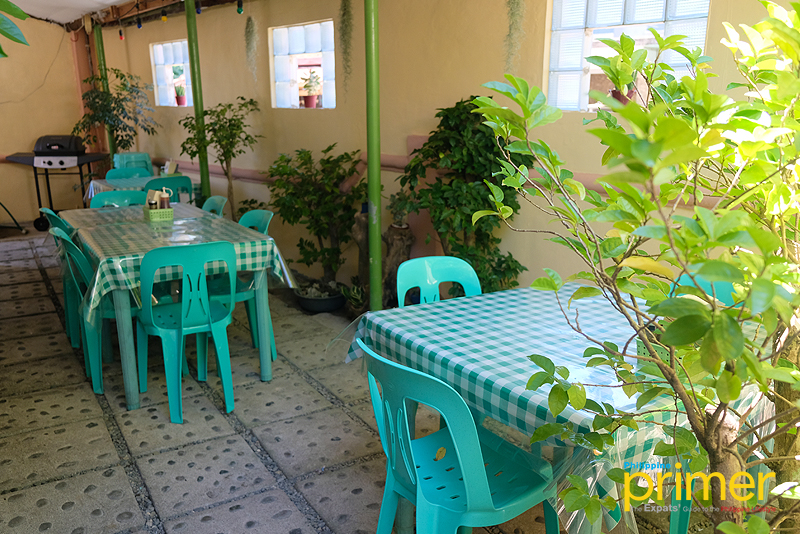 The couple turned their front yard into an alfresco garden dining set-up 
Their specials are, of course, pizzas, and—as of this writing—they have eight to ten kinds, with Jino's Special (Php 400) at the frontline. This particular serving is one that boasts an abundant amount of toppings.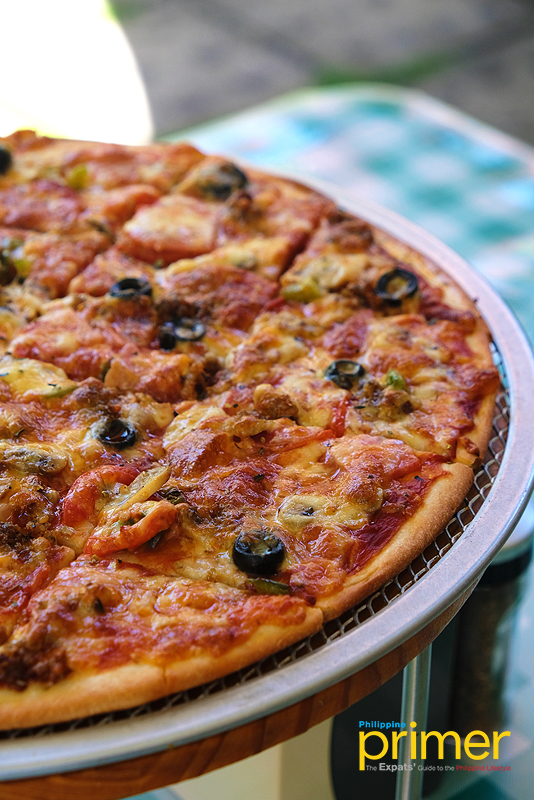 Jino's Special (Php 400)
It's the perfect slice if you'd like to have pepperoni, ham, and Italian sausage in one bite. It's topped with mushrooms, olives, tomatoes, green peppers, onions, and cheese, making a perfect balance of flavors between sweet and sour. 
Meanwhile, their Mostaccioli or Penne Pasta (Php 150) is the perfect bowl if you're craving for sweet and savory pasta while in town. It is topped with their very own special seasoned beef sauce with parmesan cheese. If you're looking for a good partner for your pasta, they also serve Fried Chicken Tenders (Php 100/5pcs) here!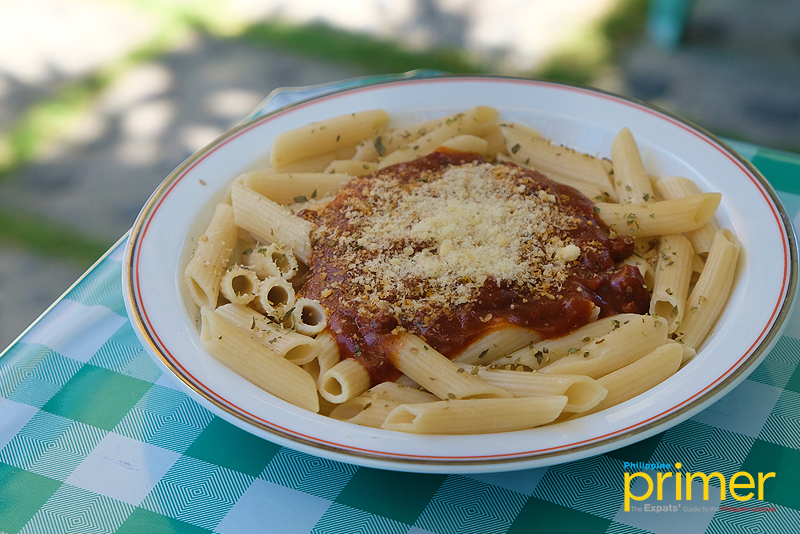 Penne Pasta (Php 150)
They also offer delivery or pick-up for only a Php 30 service charge!
Take note that it's hard to find a tricycle on their street so once you're done, feel free to ask the owner, Amy, to help you hail a tricycle via call.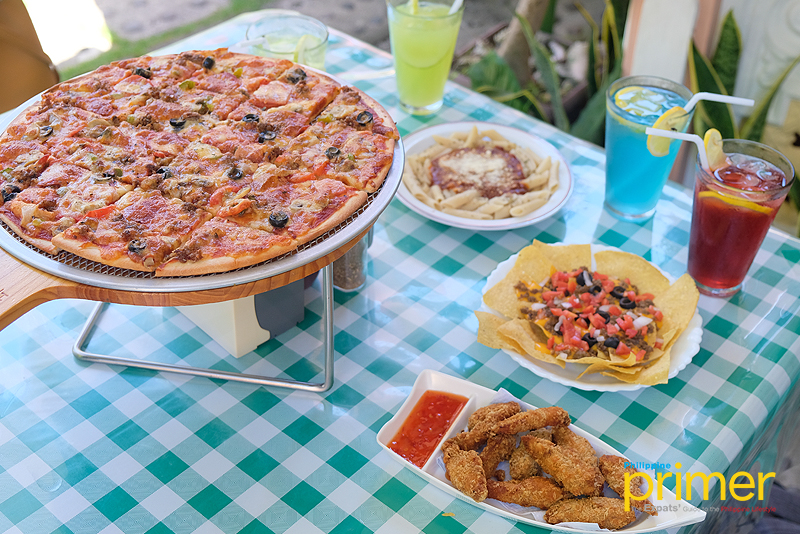 Also read: Batanes Travel Guide: Preparing for Your Trip This 2019
How to get here
From the Basco Municipal Hall or the Town Proper, take the National Road heading northwest toward Songsong Iraya Road. Jino's East is on the right side.
The easiest way to go to Jino's is through a tricycle ride. You may call the Basco Tricycle Operators and Drivers Association (BATODA) at 0929-703-8404 and just ask them to take you to Jino's.
---
This first appeared in Philippine Primer's Japanese and English Magazine August 2019 issue.
General Information
National Rd., Diptan Basco, Batanes
0908-370-4971 / 0956-669-9385
Sunday to Thursday from 9 a.m to 8 p.m. / Friday from 9 a.m. to 9 p.m. / Saturday from 3 p.m. to 9 p.m.