Eatalia Restaurant in Albay
Time for some Italian food in Legazpi!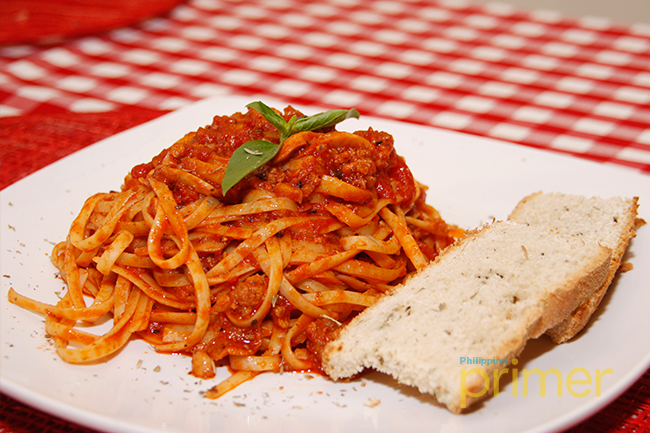 Eatalia's Special Pasta (P285)
If you're craving for Italian food in Legazpi, then look no further than Eatalia. Eatalia is a pizza and pasta restaurant that serves all kinds of Italian dishes that's best for sharing. This small Italian joint fills you up with their sumptuous Italian dishes made more flavorful. Eatalia, a play on the word "Italia" (Italy), has become the go-to place for Italian food cravings in Albay. The owners decided to put up what would become the best Italian place in town because of their love for Italian and Mediterranean food.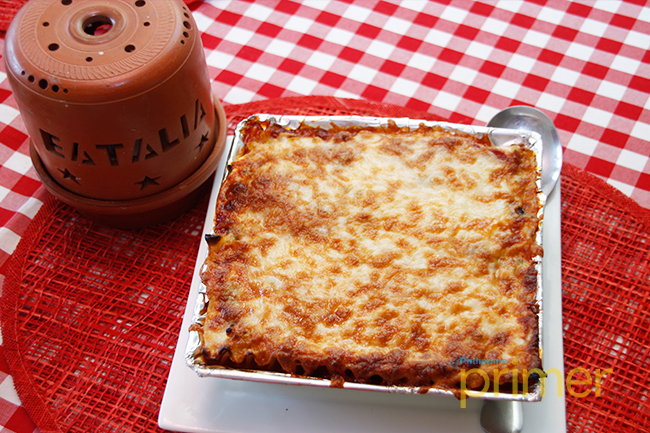 Lasagna Supreme (P345). With tomato sauce, bechamel, mozzarella, ricotta, parmesan, ground meat, basil
Started in November 2011, Eatalia restaurant has served "real" food, veering away from fast food dishes. According to the owners, their menu "reflects the philosophy of simple and good food." Their ingredients are guaranteed fresh which ensures the natural flavors to balance each other out. They have very unique dishes you won't find in other Italian restaurants such as fish carpaccio, seafood dishes like frutti di mare and baked fish gratini. Of course, pizza will be on the menu as they serve 13 pizza flavors such as vegetarian delight, pepperoni, and margherita. For pizza favorites, their bestselling one is the Calzone Pizza. This pizza flavor is made up of several cheese mixes that makes it flavorfully cheesy. They also have crepes for dessert and Nutella Pizza, so dessert lovers will surely like Eatalia for a food adventure.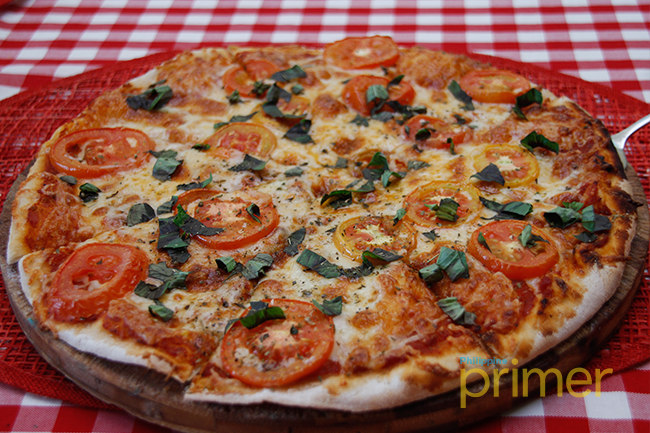 Margherita (P285). With tomato sauce, mozzarella, basil and fresh tomatoes (P285)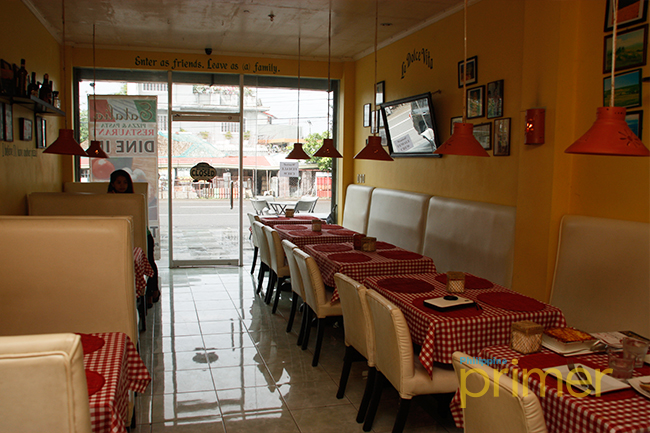 Inside Eatalia
The place can accommodate about 50 persons which includes their outdoor seating. You will definitely enjoy a family food bonding at Eatalia so tag along your friends and bring them to this Italian restaurant!
Store Information
PVLB Bldg., Benny Imperial St. (Alternate Road), Legazpi City, Albay
052-480-0851
0917-850-0235
9:00 am - 11:00 pm, Monday - Sunday