Warung Siargao: The Must-Try Indonesian Restaurant in the Island
Guests who choose to stay in Siargao Island Villas will never guess the person behind Warung Siargao's authentic, traditional Indonesian cuisine with her petite size, genuine smile, and youthful appearance.
At 28 years old, Chef Nurlela Tussifa, born and raised in Indonesia, cooks like a professional chef with years of experience ahead of her, and she has her mother, Chef Kaka, to thank.
Coming from Chef Kaka's own recipes, Warung, which means a small restaurant in Indonesia, serves street snacks, indo salads, festival rice, noodles, sweet treats, warm drinks and cold shakes, as well as traditional Filipino breakfast like Tapsilog that's made of Beef Tapa, fried rice, and egg.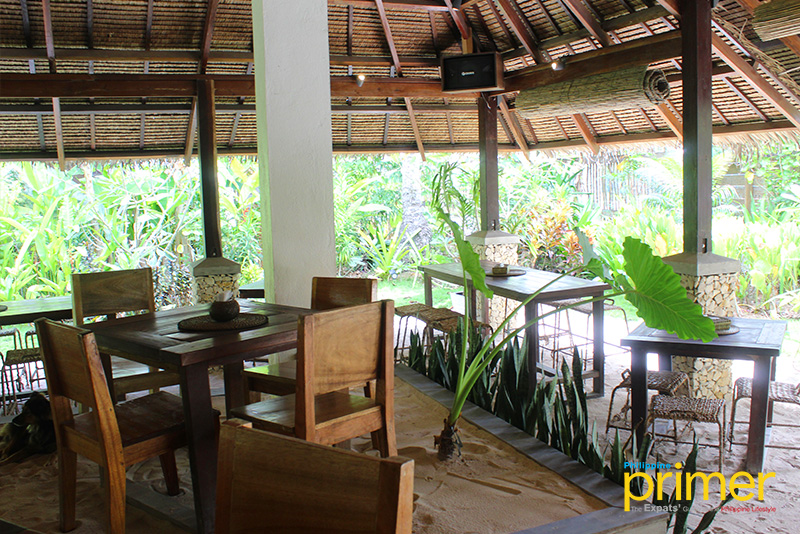 With this, Chef Nurlela continues her mother's legendary cooking by serving their most recommended Indonesian dish of Nasi Bungkus (Php 380), which is a rice platter comprised of the spicy beef rendang stewed in coconut milk, chicken curry, hard boiled egg, and spinach.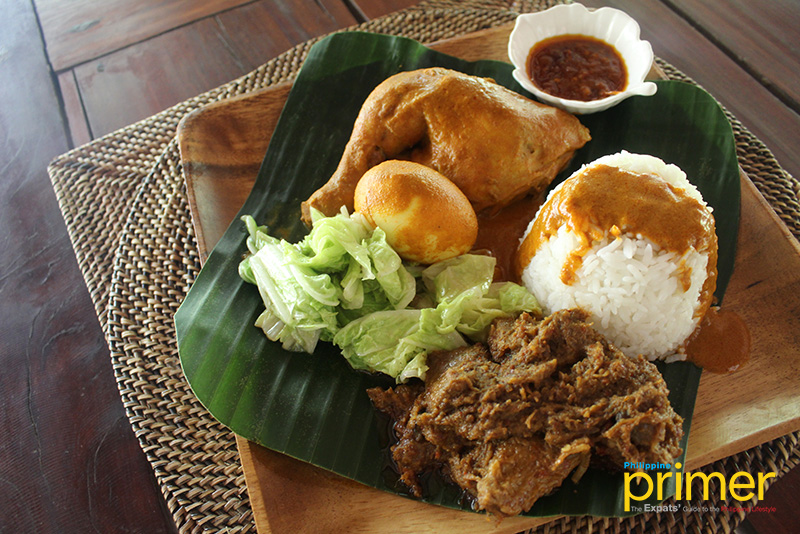 Nasi Bungkus (Php 380)
This can be best paired with the Karedok (Php 180), which lightly resembles the Filipino dish, Fresh Lumpia, with its fresh cabbage strips, bean sprouts, cucumber, and stringed beans dressed with the savory and sweet Indonesian peanut sauce.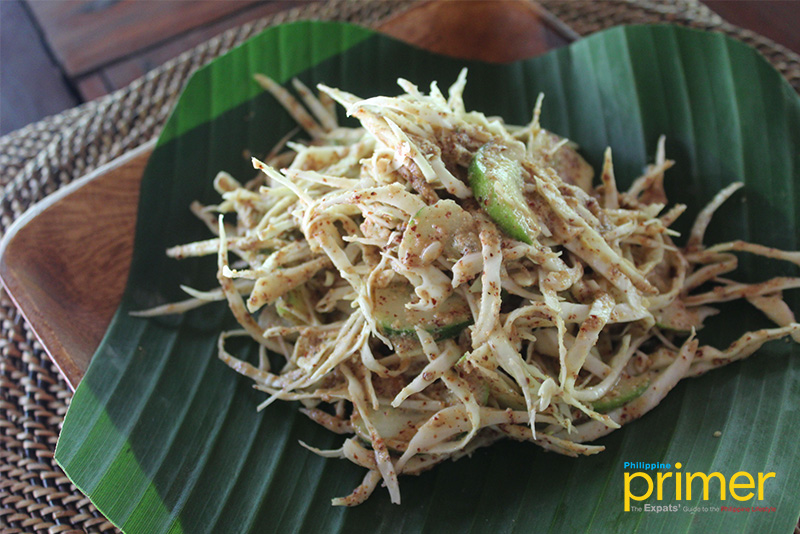 Karedok (Php 180)
Meanwhile, Laksa (Php 280) is a Japanese ramen noodles swimming in a rich seafood and coconut-based soup, served with hard boiled egg and strips of greens like cucumber and basil. This dish is a favorite among the Filipino and Japanese crowds, according to Chef Nurlela.
Among their other favorites are the Nasi Goreng, Mie Goreng, as well as any dish that has a kick of spice in the mouth.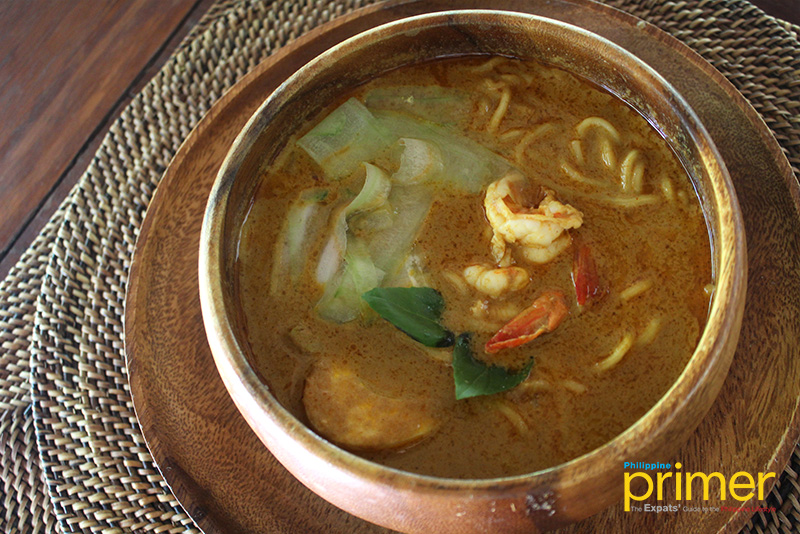 Laksa (Php 280)
To counter the spice, sweet treats also grace Warung's menu with their Pandan-Rolled Crepes (Php 150) filled with a choice of either mango, banana, or coconut flakes. The fruits' sweetness complement greatly with the pandan flavored thin pancakes, making it a treat to save some room after a sumptuous meal.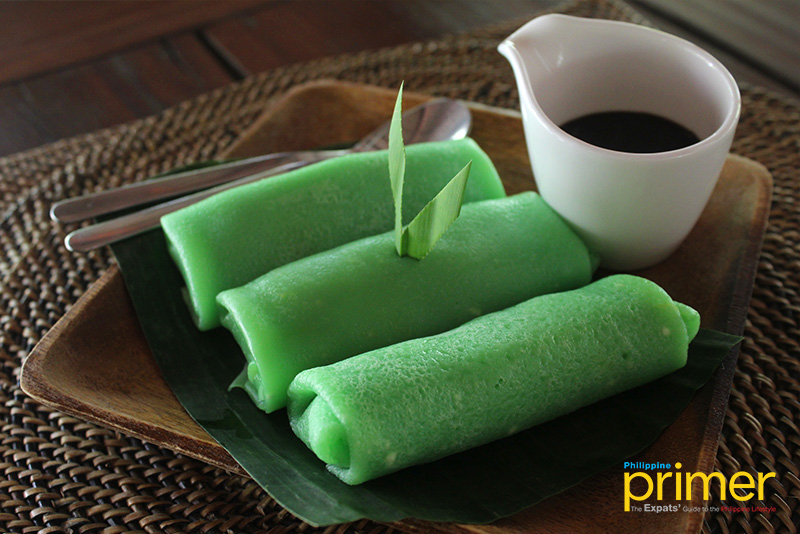 Pandan-Rolled Crepes (Php 150)
Moreover, Kakak's Kue Klepon (Php 150), which resembles the local delicacy of glutinous rice balls covered with coconut flakes, is also a comforting delight, good for sharing with your family and friends.
Partner these treats with Warung's refreshing Watermelon and Banana Shake (Php 120 each), and your Indonesian meal is now complete and ready to be savored!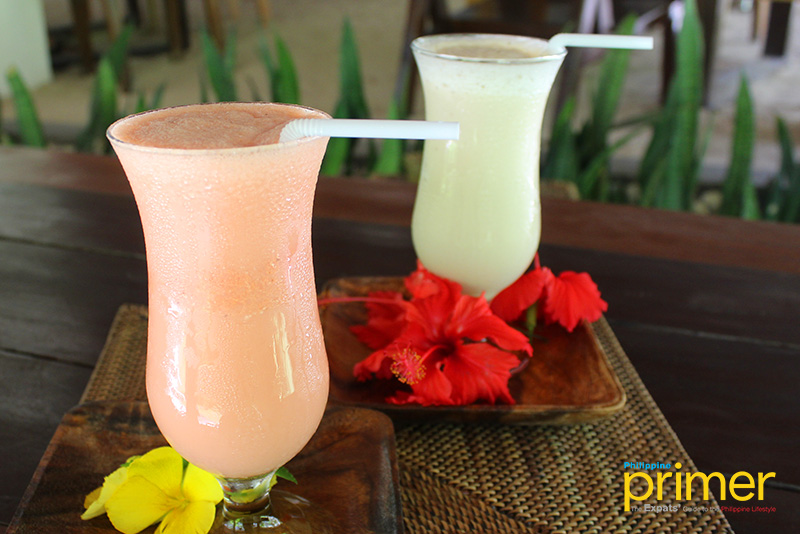 Watermelon and Banana Shake (Php 120 each)
Visit Warung Siargao in Siargao Island Villas, located at Brgy. Catangnan along the Tourism Road from 7 a.m. to 10 p.m., and get a grasp of Indonesia with their authentic cooking care of Chef Nurlela Tussifa!
For more information, you may visit Siargao Island Villas' website or their Facebook page. You may also contact them at 0927-700-3221 or 0919-635-8064.
---
This first appeared on Philippine Primer Japanese Magazine's December 2018 issue.

Siargao Island Villas, Brgy. Catangnan, General Luna, Siargao, Surigao del Norte

0927-700-3221 / 0919-635-8064

7 a.m. to 10 p.m. (Monday to Sunday)