Hossein's Persian Kebab in Makati
Taking you to a Persian, Arabic, Indian and East Mediterranean vibe is this vibrant and detailed interior of Hossein's Persian Kebab at Makati Avenue. Established in 1985 and with over 4 branches across Metro Manila, Hossein's Persian Kebab was one of the first to pioneer the Middle Eastern cuisine restaurant in the Philippines.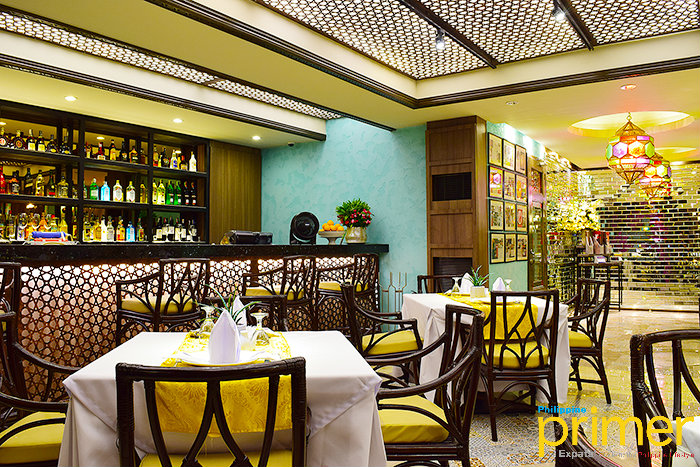 The first branch was opened in 1985 on Jupiter St. Makati, even if it only had five tables. Hossein's later moved to the ground floor of LKV Building in Makati Ave, which is now dedicated for shisha or tobacco. The 2nd floor, which was just renovated in March 2018, is the main restaurant, with layout and design done by their son who is an architect.
The walls of the stairs leading to the 2nd floor were painted more than 20 years ago by a British painter, and was made to look like a Persian rug.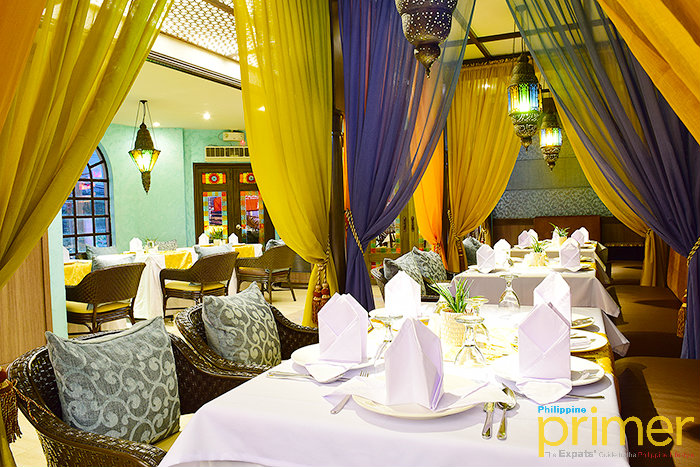 A tradition, handed down from generation to generation, from mother to daughter and in turn, daughter to son, Hossein's Persian Kebab aims to showcase the culture, history and family tradition of the chef and owner himself, Chef Hossein Sohrabi.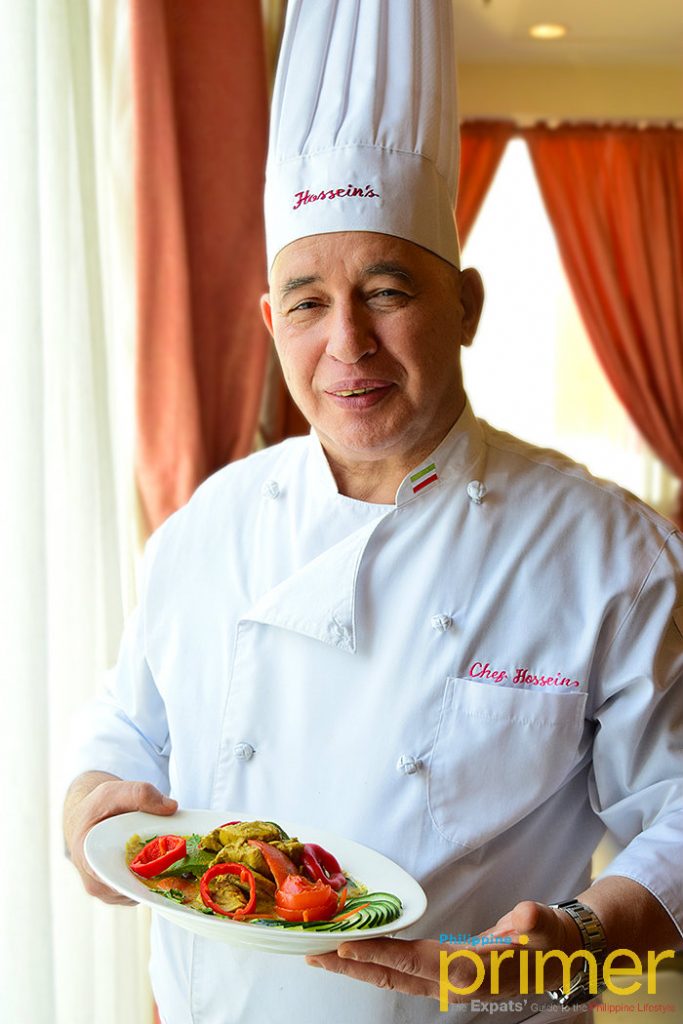 Chicken Curry Php 465
Showcasing his culture and family tradition, Chef Hossein Sohrabi serves food and delicacies that he learned from his childhood in Persia, incorporating a modern touch of cuisines from Arabia, India, and East Mediterranean. They offer over 600 dishes on their menu and 2 pages are dedicated to curry.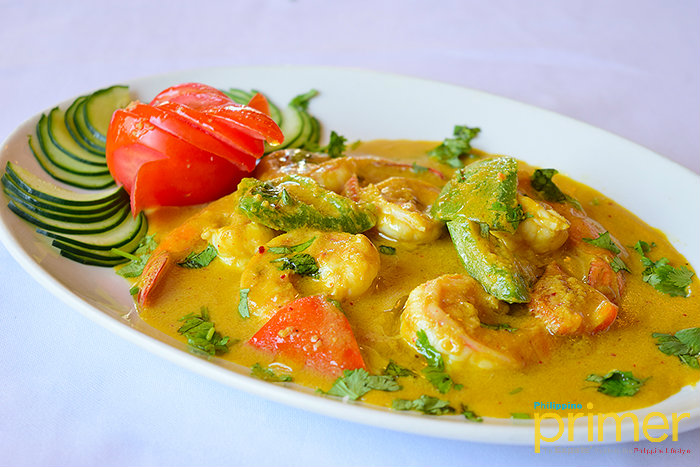 Shrimp Curry (Php 755)
Their curry sauce is made from cashew nuts, homemade yogurt, coconuts and various spices. They used this sauce for all their curry dishes and customers can choose from three level of spiciness for their curries. It can be served with chili flakes, depending on the customer if they want to adjust the spiciness.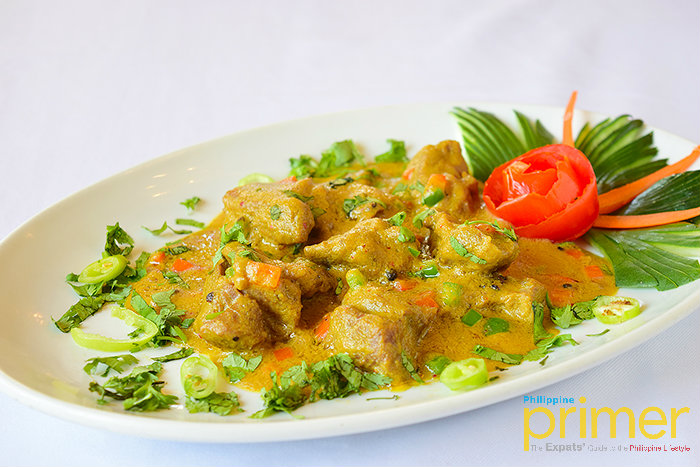 Lamb Rojanjost Php 655
Bringing in authentic ingredients to the Philippines, Hossein's Persian Kebab will take you to an exotic middle eastern experience through their dishes and pastries made special with their secrets and spices.
---
This also appears in Volume 123 of Philippine Primer Japanese magazine.
General Information
2/F 7857 LKV Building, Makati Ave., Makati 02-890-6137 / 02-890-5928
02-890-61-37 or 02-890-59-28
2/L, Greenbelt 3, Ayala Center, Makati Avenue, Makati City
02-729-0266
2nd Level C-201 Serendra, Bonifacio High Street, Bonifacio Global City, Taguig
02-856-0632, 02-856-1278