Medley Modern Mediterranean in BGC: Grab-and-Go Inspired by Traditional Cooking
Mediterranean food has been a part of the modern Filipino palate for a while now. For some, it might seem quite intimidating with its abundance of taste and texture. 
Luckily, there are restaurants like Medley Modern Mediterranean in BGC that break out of that mold to bring a grab-and-go concept, serving fresh while still maintaining their traditional home-style cooking.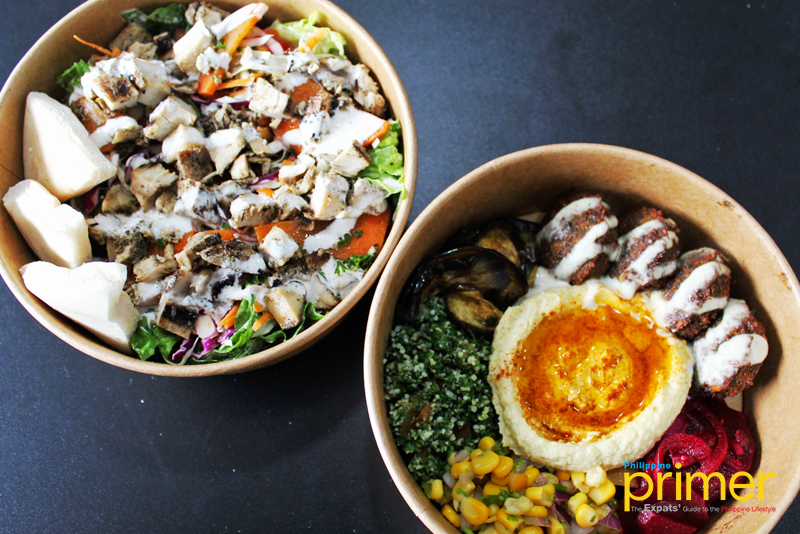 Before their BGC store opened in January, Medley first began as a kiosk at Legaspi Sunday Market, where David Tweg and his father offered Mediterranean delights to local market-goers. 
David wanted to share more of the love as people started flocking to the store, hence, giving birth to Medley. He wanted to offer traditional, home-style cooking with a modern twist—perfect for the city's on-the-go lifestyle.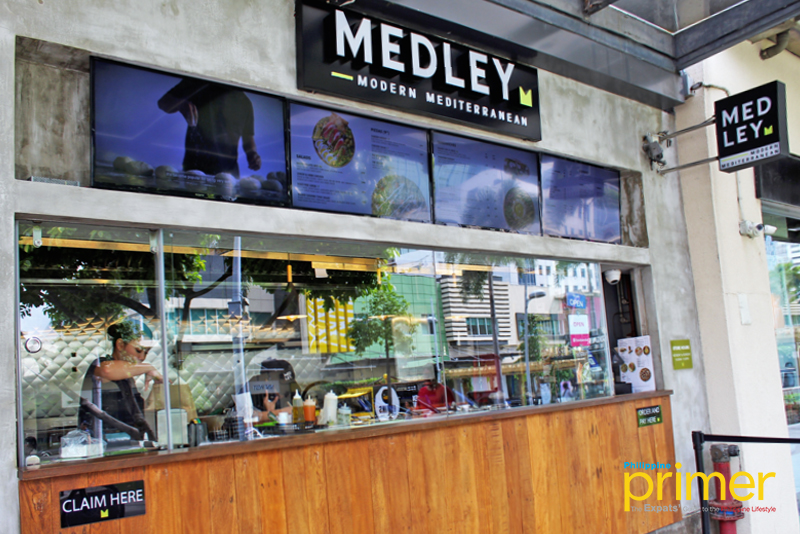 Food becomes a personal affair at Medley as their recipes were passed down from three generations of the Tweg family. 
Whether you're a meat-lover or completely plant-based, their food options are customizable to fit your preferences. They offer different proteins that you can pair with their classic or premium sides and choose to have them over rice, salad, or with hummus and pita. 
You won't run out of choices at Medley as they also have a variety of salads, sandwiches, pizzas, and bowls! 
Their Falafel Crunch with Hummus and Pita (Php 329) is one of the vegan dishes that you have to try. It's comprised of a crunchy falafel, corn salad, fried eggplant, beet salad, tahini sauce, and a Mediterranean salad called tabbouleh. 
Falafel Crunch with Hummus and Pita (Php 329)
You may also have the Falafel Crunch with rice instead of hummus and pita.
Another must-try is The Legaspi Pizza (Php 299). It has basil pesto for the base and is filled with mozzarella, beef kofte, spinach, red bell pepper, and Moroccan carrot salad. Pizza lovers will love this for its burst in flavor!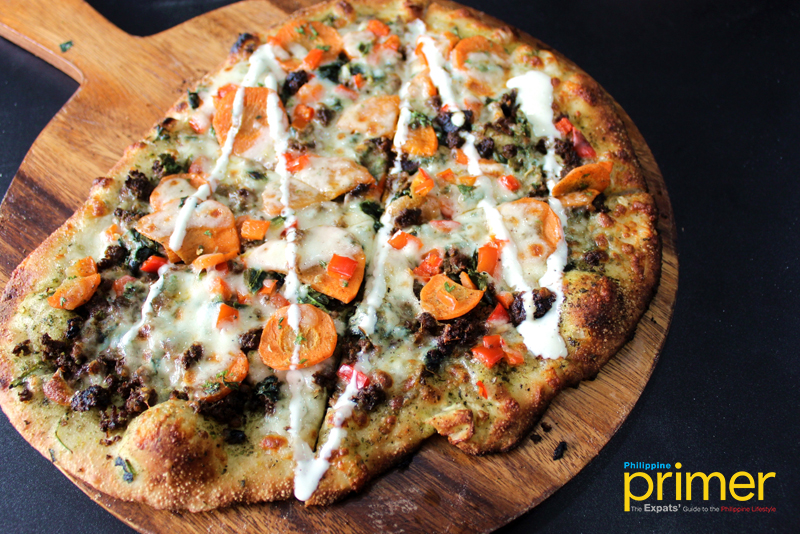 The Legaspi Pizza (Php 299)
Meanwhile, the Lemon & Herb Chicken Salad (Php 299) is made with flavorful lemon & herb chicken, Israeli salad, red bell peppers, red cabbage salad, Morrocan carrot salad, and garlic sauce. 
The best part of this salad is that it's a modge podge of flavors, blending in perfectly with each other.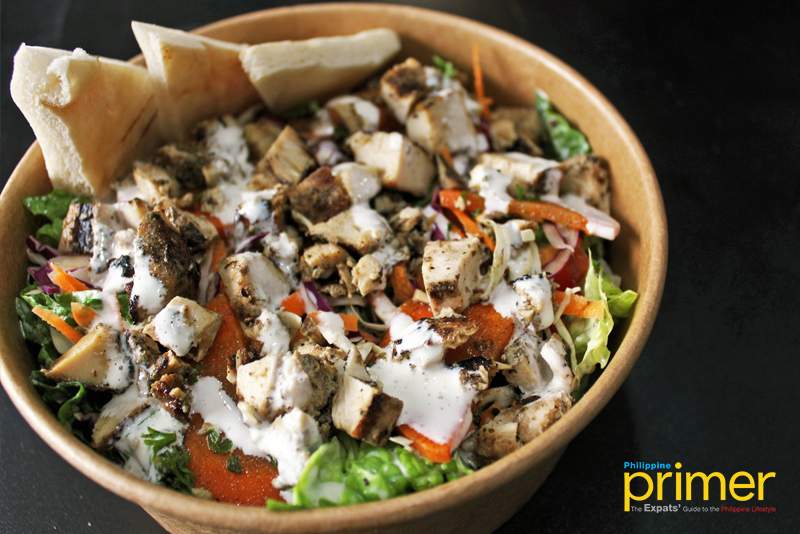 Lemon & Herb Chicken Salad (Php 299)
A meal at Medley Modern Mediterranean guarantees an amazing bite of traditional Mediterranean cuisine, made healthy and fresh. 
Drop by their store at the Fully Booked Building, Bonifacio High Street, BGC or have your meals delivered via FoodPanda or Zomato to get your fill of Medley Modern Mediterranean's eats!

G/F Fully Booked Bldg. B6 Bonifacio High Street, BGC, Taguig City

10 a.m. to 11 p.m. (Daily)
Restaurant Menu
You can scroll the image left and right.