Corto Del Mar Restaurant in Coron, Palawan
Hotel guests usually get to enjoy meals from the hotel's in-house restaurant. Most of them are good, but there is one in-house restaurant in Coron that's popular to both hotel guests and other visitors: the Corto Del Mar Restaurant.

DINING AREA
Corto Del Mar Restaurant is the in-house restaurant of Corto Del Mar Hotel. They serve a mix of international and local cuisine, with its hours aligned with those of the hotel. This makes it one of the few high-class restaurants in Coron that you can visit for breakfast, even if you're not a hotel guest.
The restaurant's ambience is nothing short of amazing. It has a perfect view of the pool, and keeps up with the hotel's Mediterranean theme. Decorated in fine wood, the restaurant exudes class through and through.
Some of the restaurant's best sellers include their Beef Caldereta (P360), Four-cheese Pizza (P390 for medium, P490 for large), and Chorizo Pizza (P320 for medium, P420 for large), both tapped as two of Coron's best pizzas.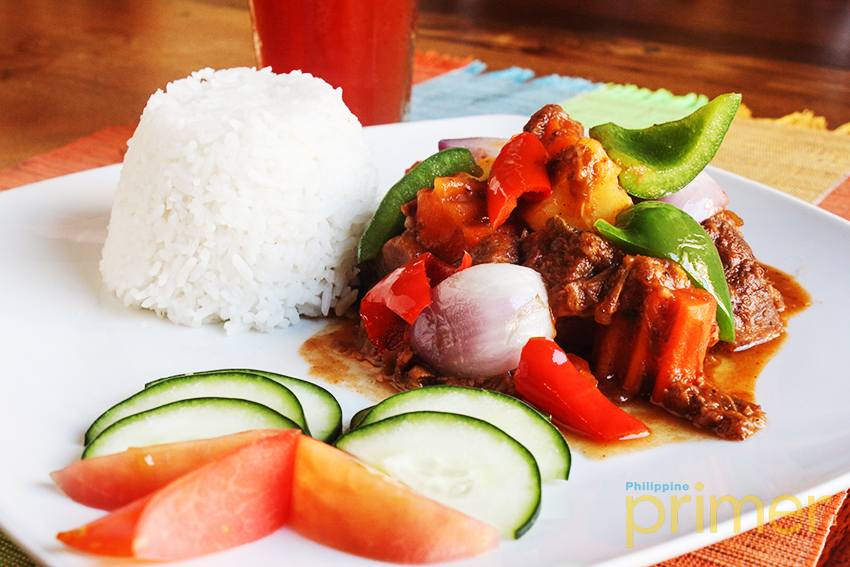 BEEF CALDERETA WITH RICE
Their beef caldereta is one for the books. The beef is cooked well: tender and seasoned perfectly. Their sauce compliments the beef well, bringing out its full flavour. You have a choice of getting mashed potatoes with this dish, but rice always fits better with any Filipino dish.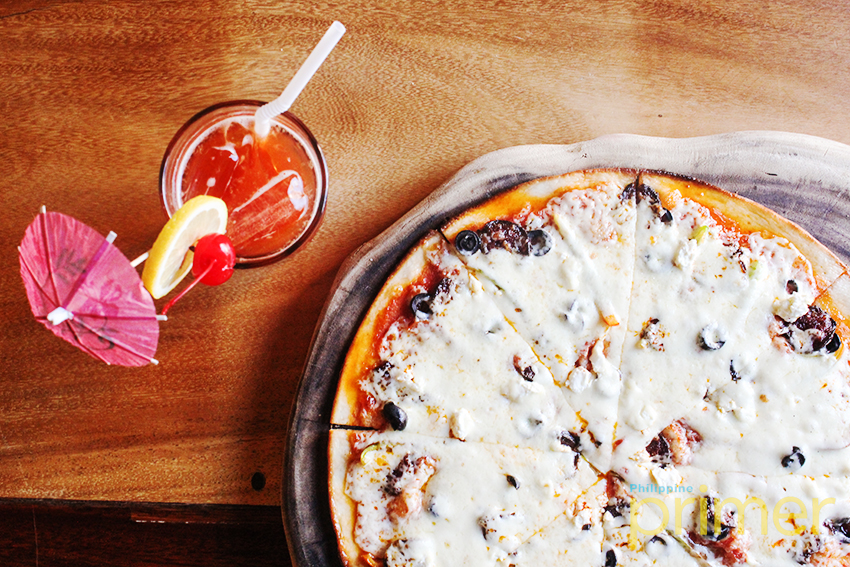 CHORIZO PIZZA with red iced tea
Though prized for their Four-cheese pizza, their Chorizo version is nothing if not as spectacular. The combination of feta cheese, mozzarella, and chorizo make this savoury pizza one for the books. The thin crust gives it that extra crunch that goes really well with the mix of toppings.
Another thing to note with Corto Del Mar is that even with a set menu, the chef can also prepare meals upon request. If you're not feeling any of their pastas, pizzas, or anything else on their menu, just tell your waiter and they'll gladly have the chef cook a special meal just for you.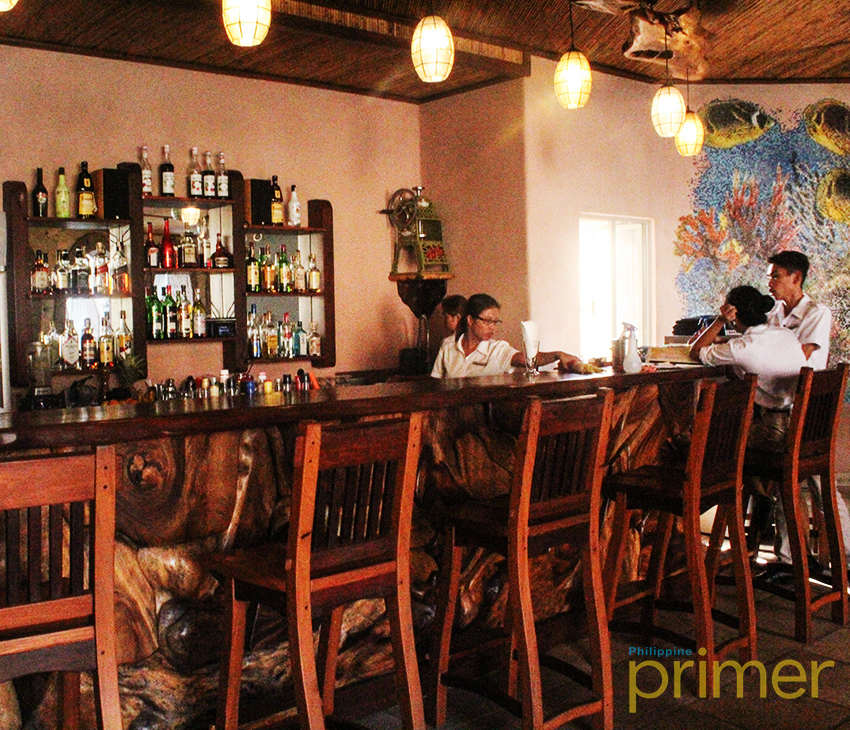 COCKTAIL BAR.
Their cocktail bar is also something to look forward to, with several concoctions to choose from, all at one's leisure, and in full view of the hotel pool.
Whether as a hotel guest or as a restaurant-only customer, Corto Del Mar Restaurant promises to take you on a culinary journey that's one for the books.
Corto Del Mar restaurant is located in the Corto Del Mar Hotel at Comiseria Street, Brgy. 1, Coron, Palawan. Reservations can be made with the hotel directly by calling 02-514-0279.

Comiseria Street, Brgy. 1, Coron, Palawan