Artcafe in El Nido: Grab a Healthy Meal, Book a Tour, or Buy Souvenirs
If we are going to talk about the pioneers of the success of El Nido as a tourist destination, we should mention El Nido Boutique & Artcafe. This humble restaurant owned by couple Tani and Judith Distal is a sustainable and eco-friendly hub with dishes tastefully prepared from scratch.
Judith, a Swiss national, first came to the Philippines and in El Nido is where she met Tani Distal who then works as a tour guide and an artist on the side.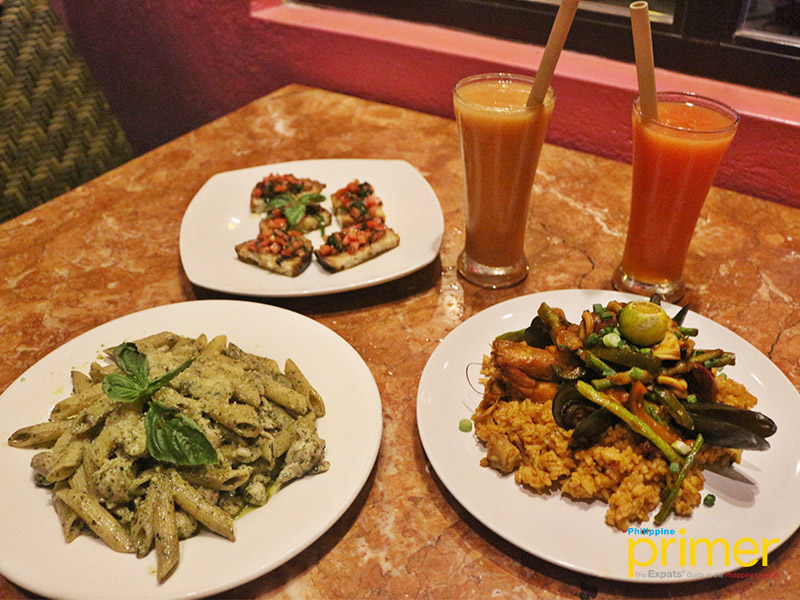 They started as a t-shirt printing service selling Tani's shirt designs but soon started offering boat tours in 1995 and became a tourist information center.
In 2000, they included a coffee shop where tourists could have breakfast before their tours as well as meet up for drinks afterward. Soon people came to hang out, play music and chill to which is now Artcafe.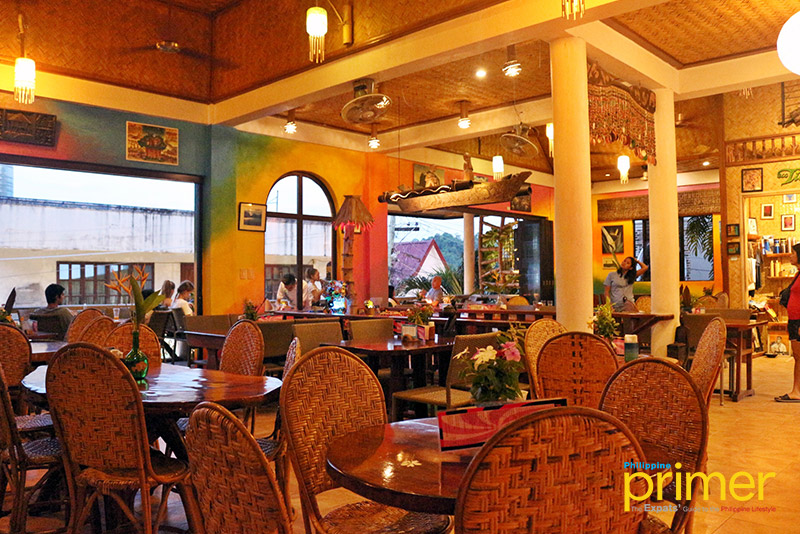 The restaurant is a farm to table concept offering organic dishes using produce from their own farm as well as fresh produce picked from the market the same day. Other than the dishes promoting a healthy lifestyle, guests are also treated to entertaining performances by local artists and musicians 4 days a week!
First off the kitchen was the crunchy and juicy Bruschetta (Php 120) with tomato and basil. With such a summery destination like Palawan, the flavorful tomatoes on top of toasted bread make a perfect starter.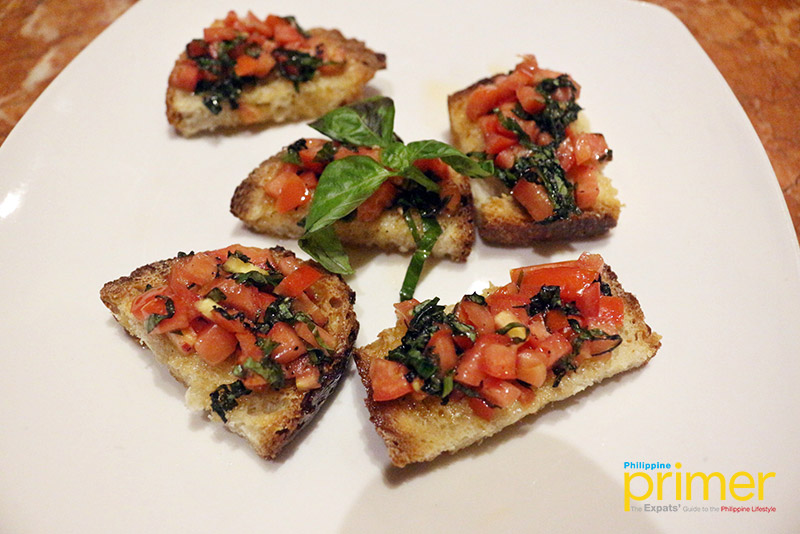 Bruschetta (Php 120)
The next dish to try is Artcafe's Penne Pesto with Chicken (Php 390). Made with their homemade pesto sauce, basil from their own farm, and fresh chicken from the market, this dish was a bright and nutty treat!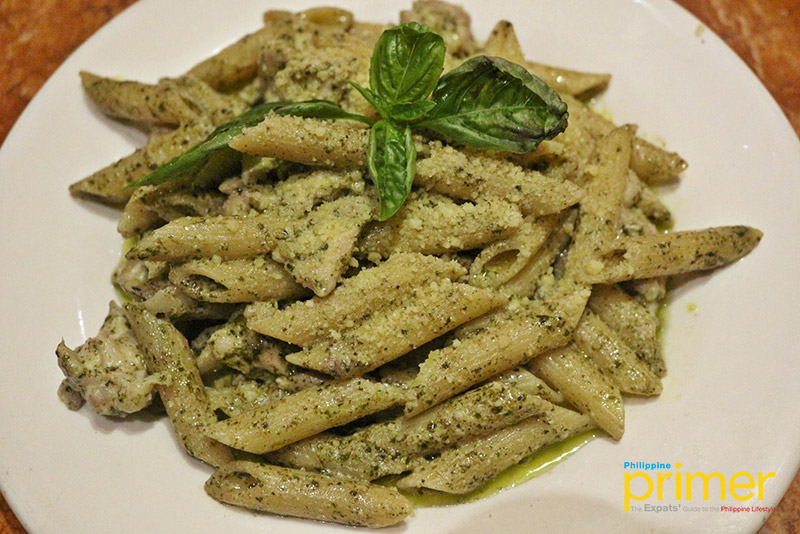 Penne Pesto with Chicken (Php 390)
Another of their best selling dish is the El Nido Staple Seafood Paella (Php 450). Using the catch of the day of mussels and shrimps, this hearty dish is great as a meal on its own! The saffron rice that almost sticks to each other along with the seafood is loaded with flavor to brighten anyone up.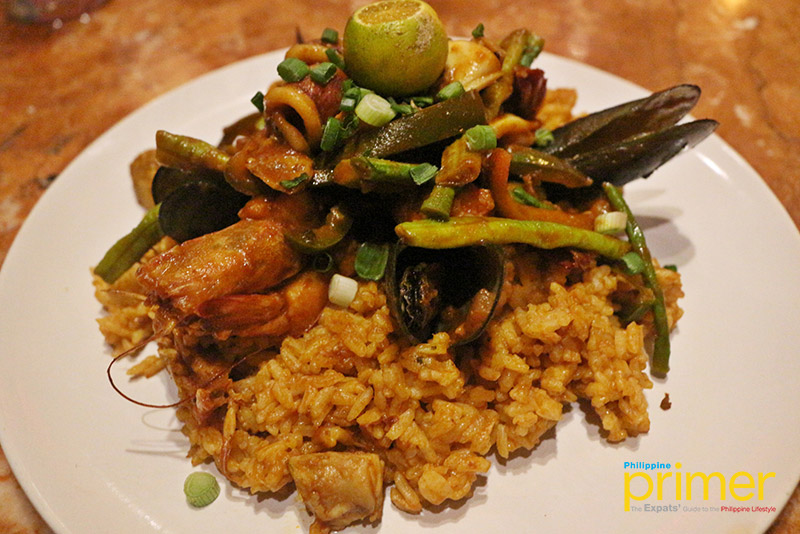 El Nido Staple Seafood Paella (Php 450)
For dessert, treat yourself with Artcafe's Mango Coupe (Php 350) made with creamy homemade vanilla ice cream, refreshing homemade mango ice cream, and topped sweet slices of mangoes to bring the meal together!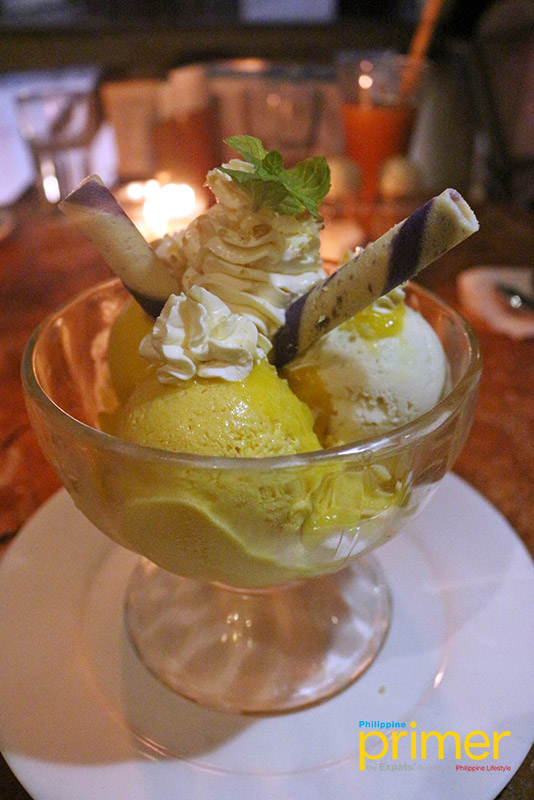 Mango Coupe (Php 350)
While Artcafe is on the second floor, the first floor is their tourist information center for boat tours, van and bus, and also flight bookings. As one of the pioneers of the eco-tourism efforts of El Nido, the products are all made locally and are promoting zero-waste advocacy by using natural or recycled materials.
To inspire their guests to become plastic-free travelers, Judith and Tani Distal invite their staff and guests to join coastal cleanups as well as help make mooring buoys for the use of local boatmen bringing tourists to the many islands of El Nido.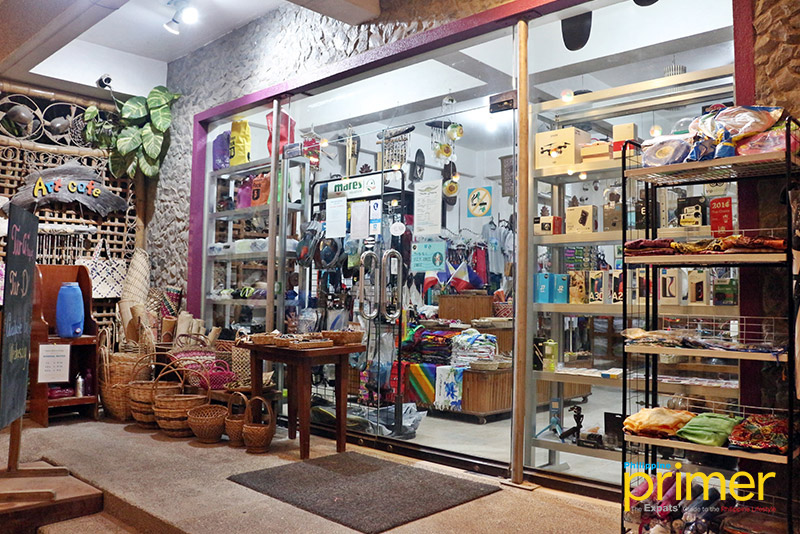 How to get here

•  El Nido Boutique & Artcafe is along Serena St. in Buena Suerte, El Nido.
•  Vehicles are not along the small street but some motorcycles can if you are renting from the city. If you are coming from your island hopping tour, you can ask your boatman to drop you along the beach and it will be a short walk to the shore and to Serena St.
---
This first appeared in Philippine Primer's Japanese and English  Magazines March 2020 issue.
Written by Heloise Diamante
General Information
Serena St., Buena Suerte, El Nido, Palawan
7 a.m.-11 p.m.
Cash and Card