Mireio at Raffles Makati: Provencal Dining at Its Finest
This brasserie-style restaurant will take you to France with a dining experience you've never had before.
Nestled on the 9th floor of Raffles Makati is where you'll find this French dining destination called Mireio (mee-re-yo), named after a poem by Nobel Laureate Frederic Mistral of Provence, France. With the place completely walled with only glass, the restaurant showcases the magnificent view of Makati.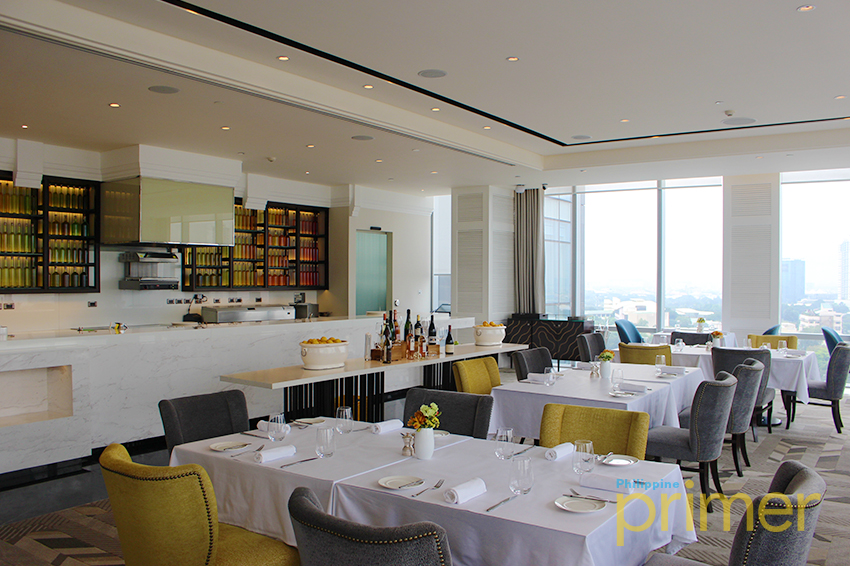 Interior of Mireio with a view from the 9th floor overlooking Makati
Showcasing classic culinary offerings of Provence, Mireio stands out for being an elegant brasserie-style restaurant, making you enjoy simple yet flavorful dishes helmed by Chef Nicolas Cegretin who has worked in Michelin-starred restaurants in Europe.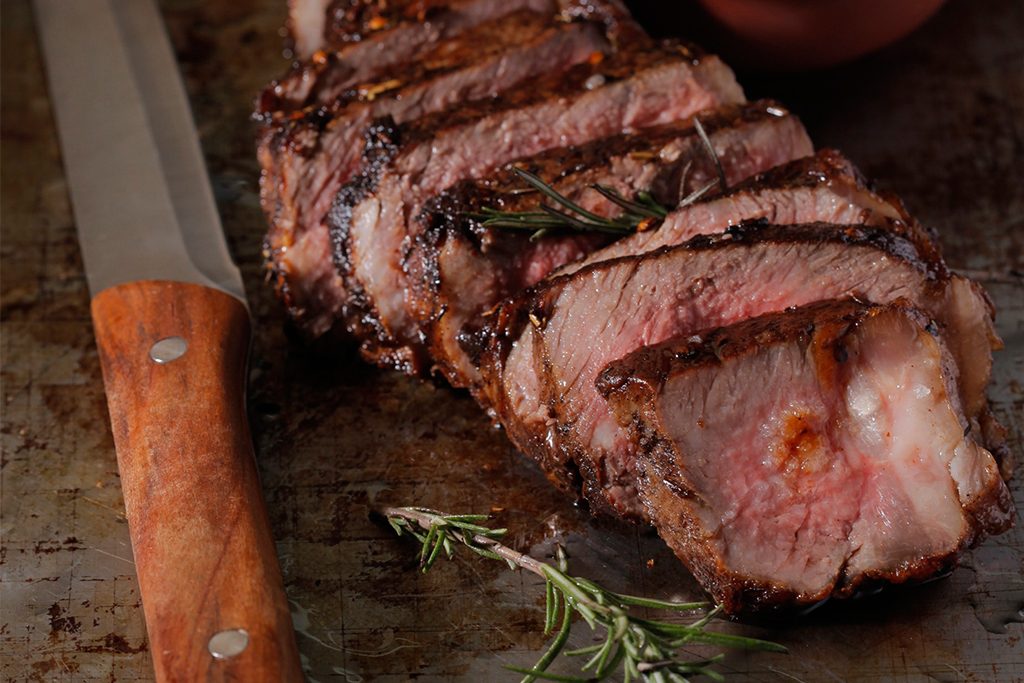 Grilled butcher's choice beef with sautéed potatoes and black pepper sauce (Php 1,550)
Beautifully depicting Provence in its theme, Mireio's 77-seater restaurant takes you to a pleasurable dining experience a la French, with modern French art and Makati's cityscape as your backdrop in all its glory.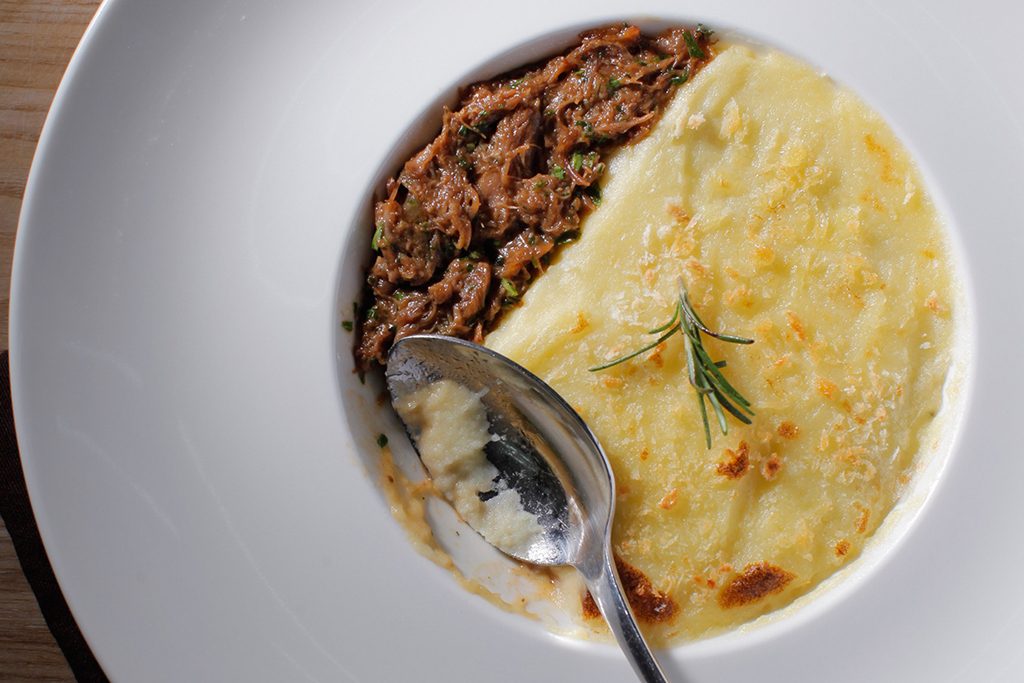 Slow-cooked oxtail Parmentier with black truffle jus and mesclun (Php 1,450)
Its cozy ambiance will make you want to enjoy its great food and view even more, whether you are there for a business lunch or a romantic date. If you wish to have dinner under the night sky, then let their Mireio Terrace offer you signature cocktails and savory hors d'oeuvre (appetizers) to cap off the night.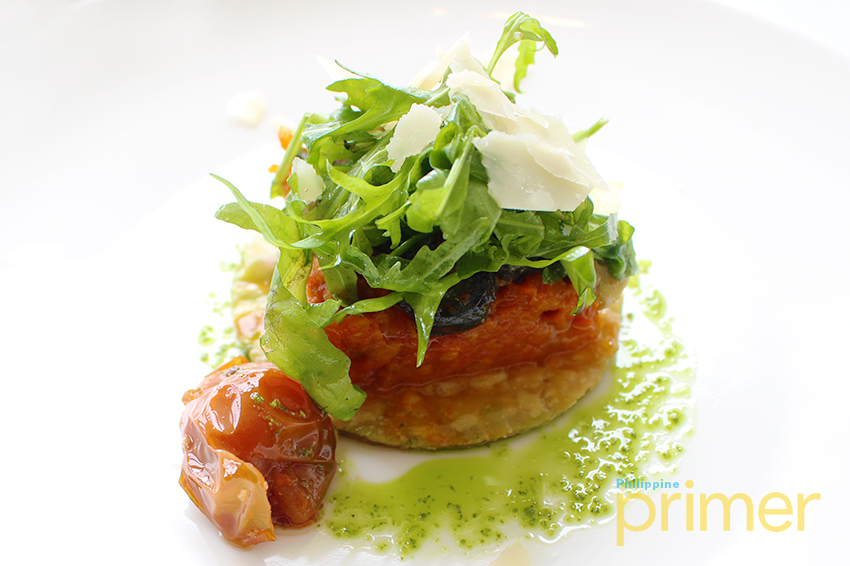 FRESH AND SMOKED SALMON with Granny Smith apple and Dijon mustard cream (Php 520 for starters, Php 820 for main)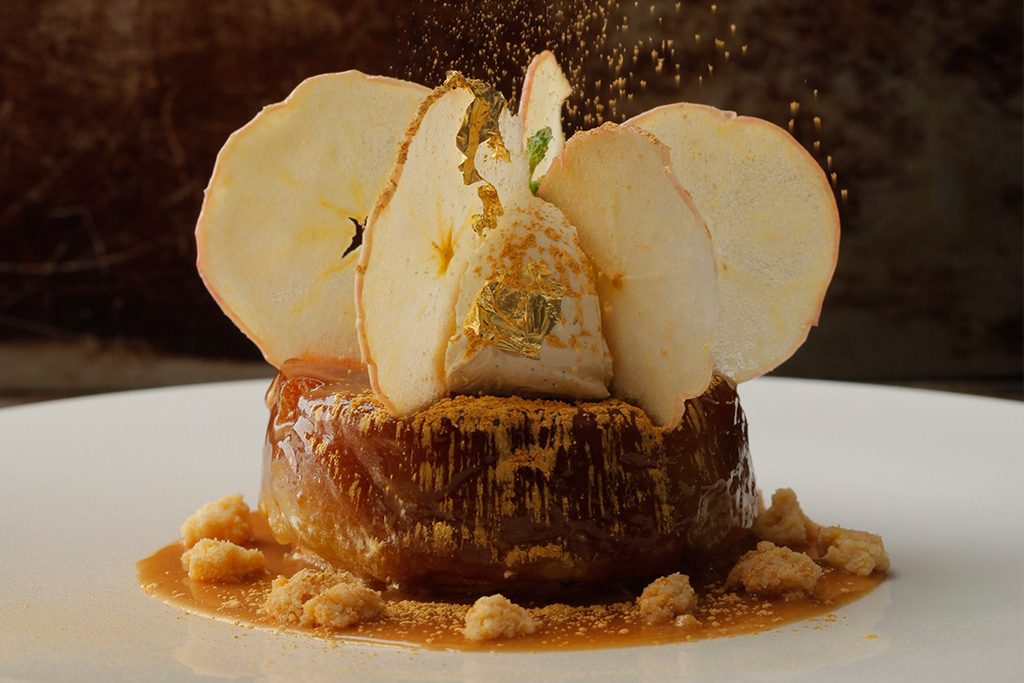 Apple tart tatin and vanilla ice cream (Php 450)
When it comes to their food, you'd easily notice how Mireio goes far beyond your expectations—their authentic French comfort food elevated will get you new favorites. From their Menu Déjeuner's two and three-course meals, you can enjoy a satisfying meal of appetizer, main course, and dessert. From their ala carte menu, they have soups, tartare, fish and cassolette, meat, pasta, and decadent desserts for a sumptuous French dining.
Mireio serves traditional cuisine from the provincial regions of southern France as well as Mediterranean cuisine and of course, French wine. There is a brunch buffet that you can enjoy every Sunday from 12 p.m. – 3 p.m. for Php 2,450 per person.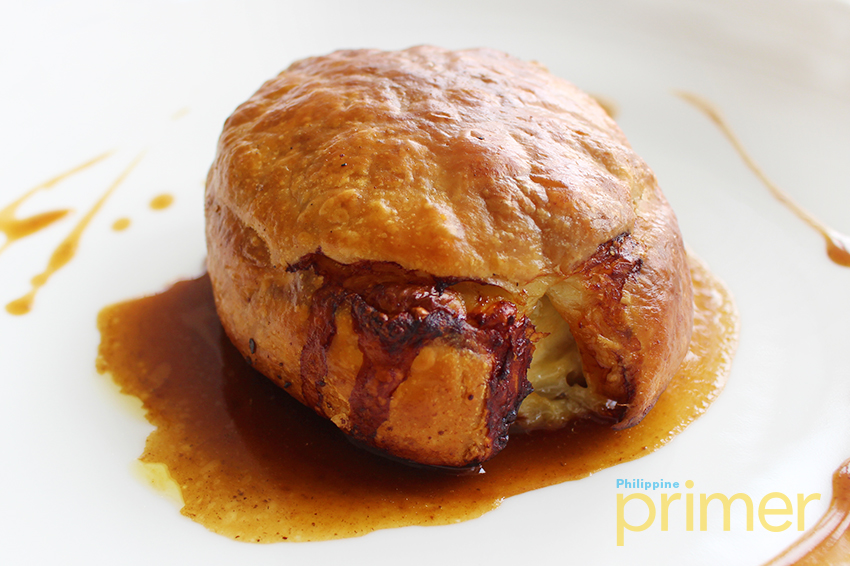 TRADITIONAL PUFF PASTRY with chicken and foie gras, with poultry foam and mesclun (P1,050)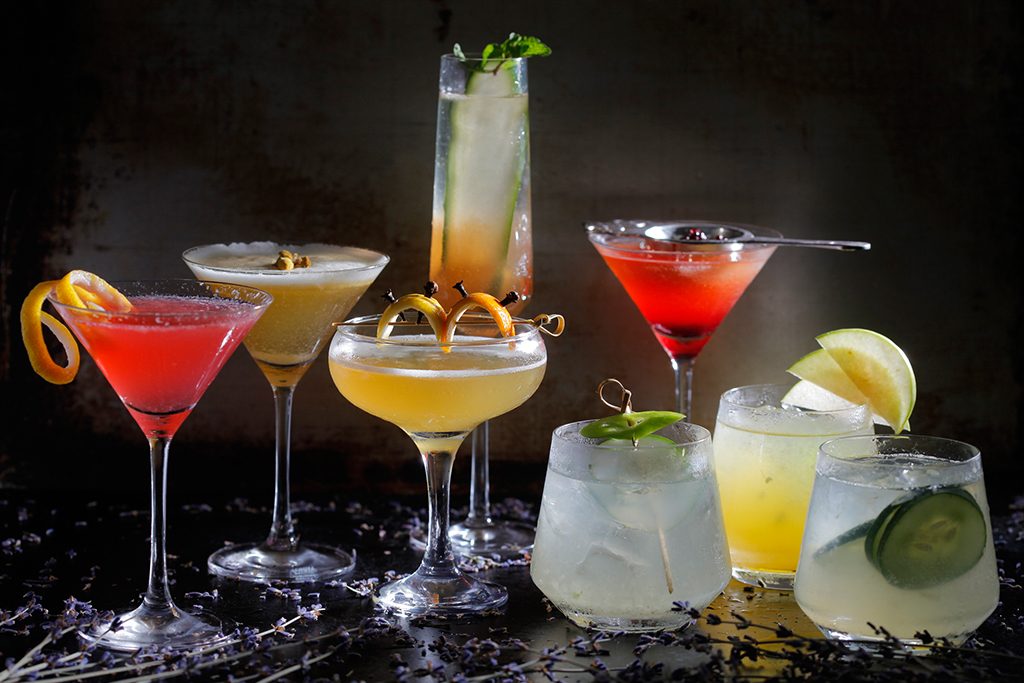 Enjoy Signature Cocktails at the Mireio Terrace on the 10th floor of Raffles Makati
No need to look afar for Frech cuisine is here in Makati; let your taste buds try French dishes the Provencal way, through Mireio!

9th Level Raffles 1 Raffles Drive Makati, Makati Ave, Makati, Metro Manila

mireio.makati@raffles.com