Lilong and Lilang Restaurant in Vigan: A Town Fiesta of Native Ilocano Flavors
Who would have thought that Vigan also abounds with secret spots where you can grab something to eat just like in Hidden Garden Lilong and Lilang Restaurant, located at Brgy. Bulala, just a 10-minute tricycle ride away from Vigan City proper.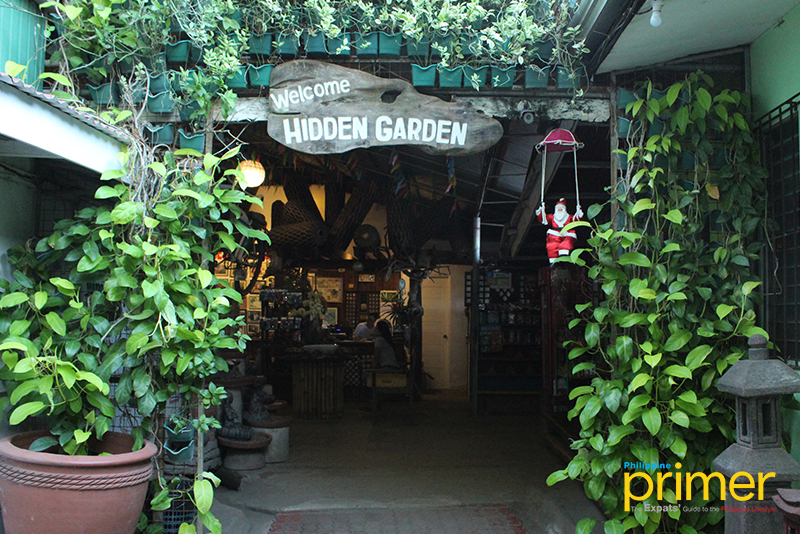 Hidden Garden welcomes you warmly into a dining paradise inside Lilong and Lilang Restaurant.
Established in 2002, Lilong and Lilang, known to many as "Hidden Garden", started off as nothing more than a humble eatery that served some of the best empanadas and Ilocos Chicken Inasal this side of Ilocos Sur. It was a brainchild of Rafaela "Glo" Flores and her husband.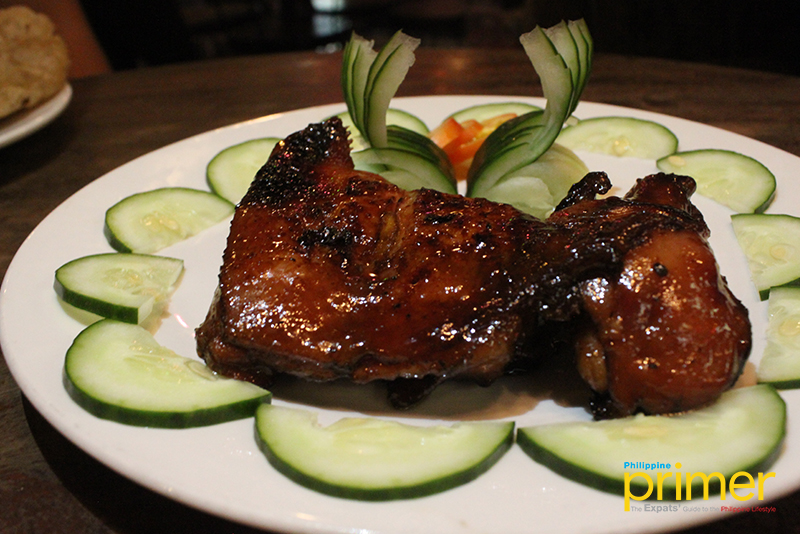 Chicken Inasal (Php 220)
Soon enough, people started noticing the quality of their food, so much so that several mayors from nearby towns and cities brought their friends to eat at Lilong and Lilang. Now, the garden that merely served snacks is one of Ilocos Sur's most sought-after restaurants by celebrities and tourists alike.
Stepping through the entrance of Lilong and Lilang, with its vineyard-like arch and festive decors over bamboo walls that remind of a barrio fiesta, will give you a sense of being transported into an entirely different place. Located just outside the city proper of Vigan, you're only a short tricycle ride away from their fresh food and festive surroundings.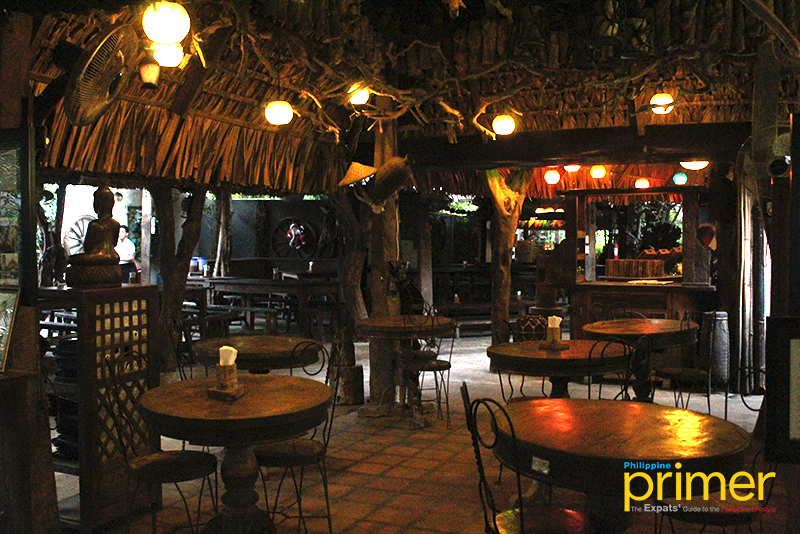 Interiors inside Lilong and Lilang resembles that of a barrio or town fiesta.
They specialize in serving authentic Ilocano cuisine and native delicacies, all served fresh from their kitchen.
Aside of their interpretation of the popular Filipino dishes of Bagnet Sisig and Ilocos-style Chicken Inasal, some of their must-tries include the Ukoy or the Ilocano-style shrimp omelet with slices of onions and tomatoes, before seasoned with herbs.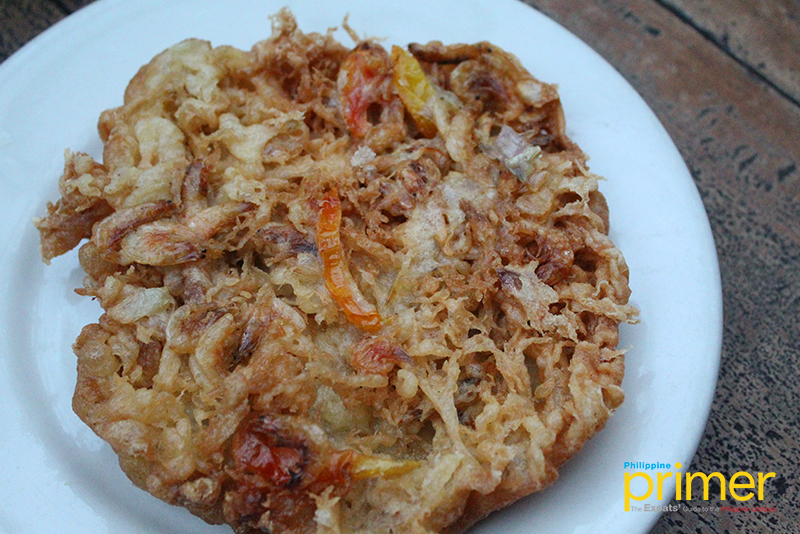 Ukoy (Php 70)
Lilong and Lilang's special Empanada, on the other hand, may be the best representation of Vigan empanada you can find, filled as it is with grated green papaya, mung bean sprouts, and shredded carrots along with Vigan longganisa stuffed into a taco-like shell made with rice flour.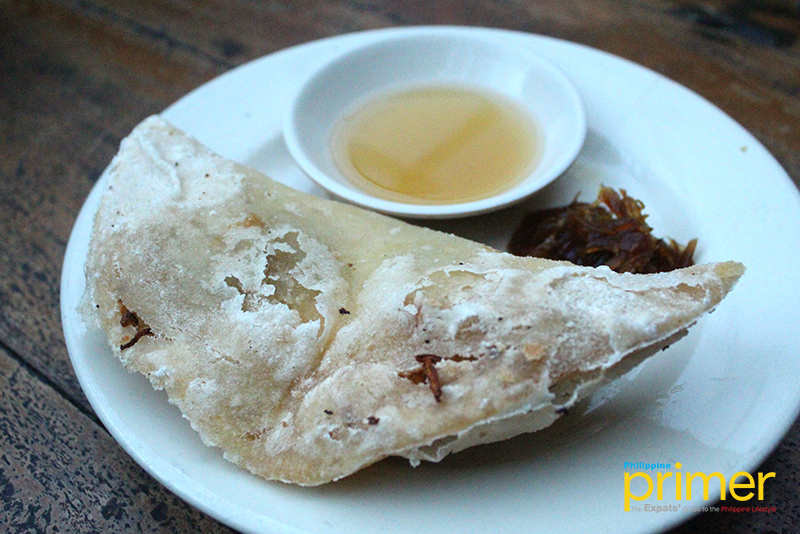 Empanada (Php 60)
These Ilocano snacks along with their Native Halo-Halo served in a coconut shell will surely make your day in Vigan!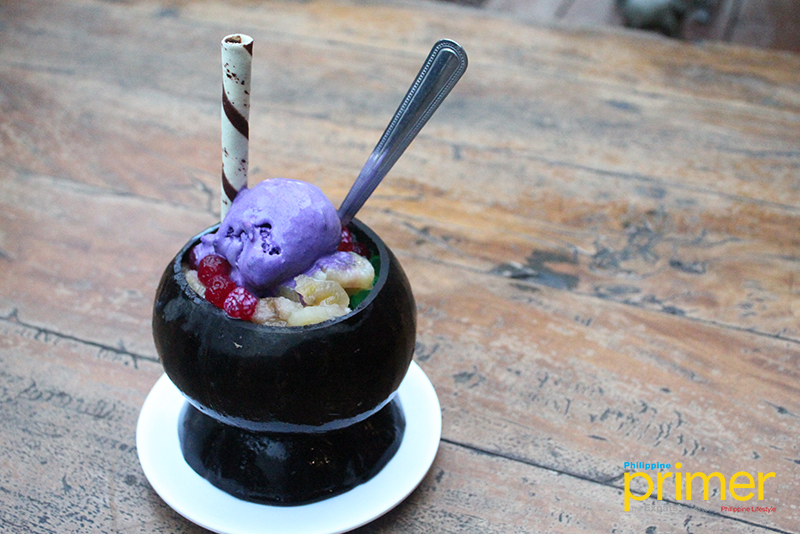 Native Halo-Halo (Php 120)
What's more is they also have a Coffee Corner inside filled with hot, iced, and blended drinks as well as tea.  
Find this Hidden Garden at Brgy. Bulala, Vigan City, Ilocos Sur. For reservations, please call 0906-332-8309/ 0928-965-9190. You can also visit their website at www.hiddengardenvigan.com. They are open from 6 a.m. to 7 p.m. on weekdays and from 6 a.m. to 8 p.m. on weekends.
How to get here:
By car: From Calle Crisologo, take the Katipunan Street going straight to Brgy. Bulala. It will take you 8 mins. to reach Hidden Garden- Lilong and Lilang Restaurant.
By public transport: From Calle Crisologo, take a tricycle going to Brgy. Bulala.
---
A version of this appeared in Philippine Primer's Japanese (Vol. 104) and English (Vol. 11) magazines.
Store Information
Brgy. Bulala, Vigan City, Ilocos Sur
077-604-0270
0906-332-8309/ 0928-965-9190
6 a.m. to 7 p.m. (Mon. to Fri.), 6 a.m. to 8 p.m. (Sat. to Sun.)