Toyo Eatery in Makati: Presenting the Essence of Filipino Flavors in Unique Ways
Updated as of October 31, 2023.
Restaurants are often defined by the kind of cuisine they serve. Some take it a step further and stick to a certain genre without necessarily focusing on a type of dish. Then there's Chef Jordy Navarra's Toyo Eatery.
IMAGE from Toyo Eatery
Toyo Eatery is definitely not your typical Filipino restaurant as they want to explore different kinds of food genres, which is not something you'd typically see in a restaurant. Their take on food and dining is more of a twist on what makes Filipino food, well, Filipino. In a nut shell, they take the essence of Filipino flavor, traditions, and techniques and combine them quality products to make a delicious dish. The restaurant takes a step further into this concept with its interiors. Unlike most Filipino restaurants, Toyo Eatery boasts an open kitchen and an intimate setting that is not a typical feature of  a Filipino restaurant.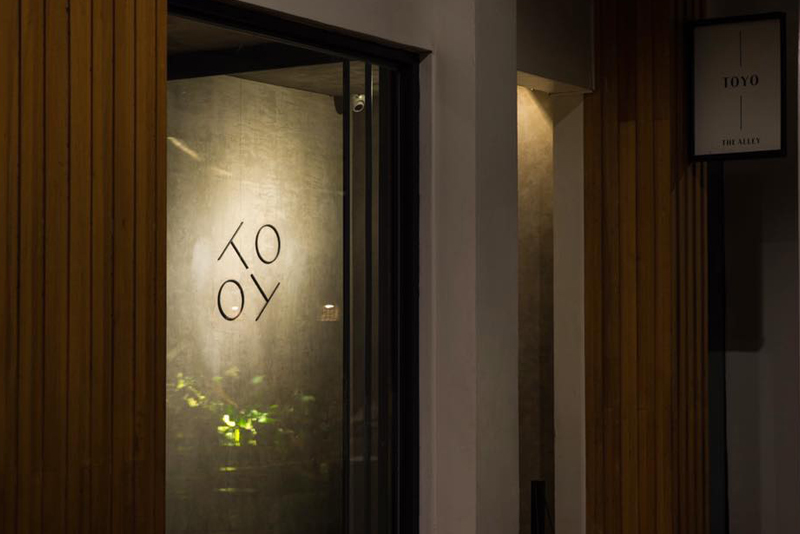 IMAGE from Toyo Eatery
The restaurant has also garnered fame and recognition for its creative and thoughtful dishes and dining experience. It received the Miele One to Watch Award at Asia's 50 Best Restaurants in 2018 and has maintained its presence on the list. In 2023, Toyo Eatery was ranked 42nd and recognized as the Best Restaurant in the Philippines. It also earned the Flor de Cana Sustainable Award for its commitment to reducing its carbon footprint through local sourcing and heritage preservation.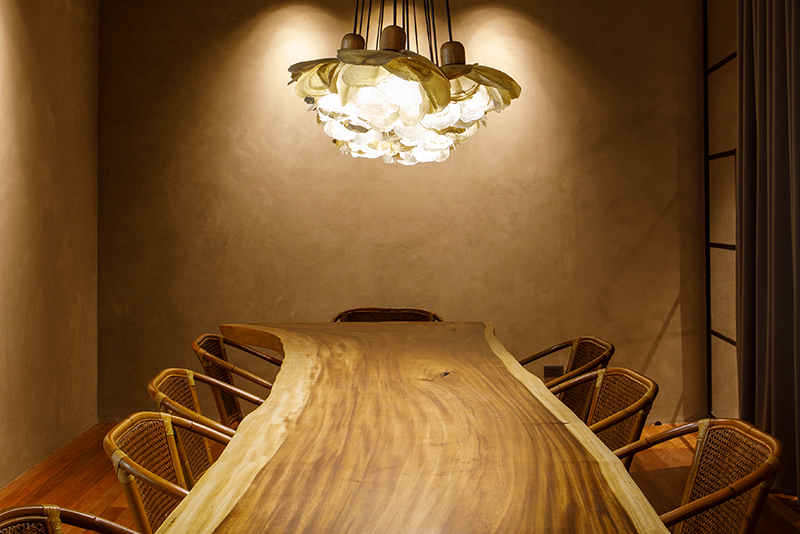 IMAGE from Toyo Eatery
Under Chef Jordy's leadership, Toyo Eatery offers two dining formats: Kamayan, a communal hand-to-mouth experience, and a Tasting Menu that continues to draw inspiration from local culture, flavors, and ingredients. Chef Jordy, with his extensive experience in local and international kitchens, remains deeply rooted in Filipino culinary traditions, as reflected in Toyo Eatery's philosophy.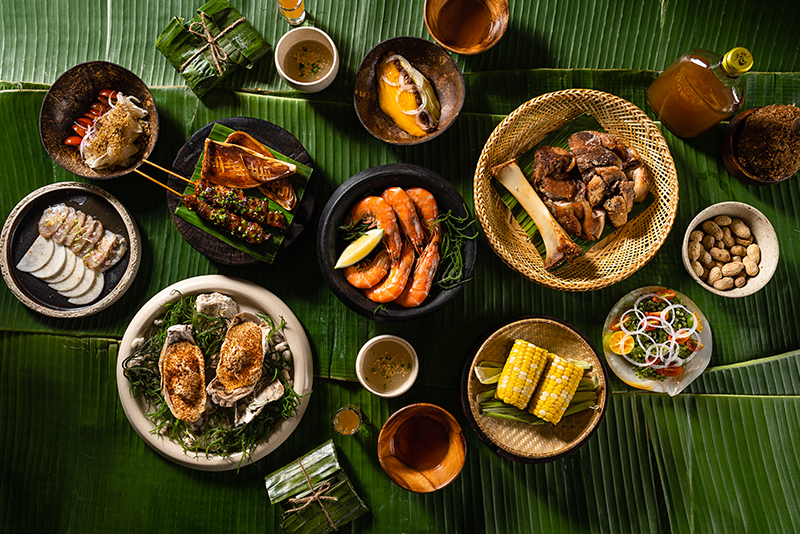 Kamayan / IMAGE from Toyo Eatery
For the tasting menu, start your dining experience with their Galunggong at Gamet Kilaw. This starter offers a delightfully briny, acidic combination of the round scad, seaweed, and pomelo, making it a delightful choice for those seeking a taste of coastal Filipino cuisine.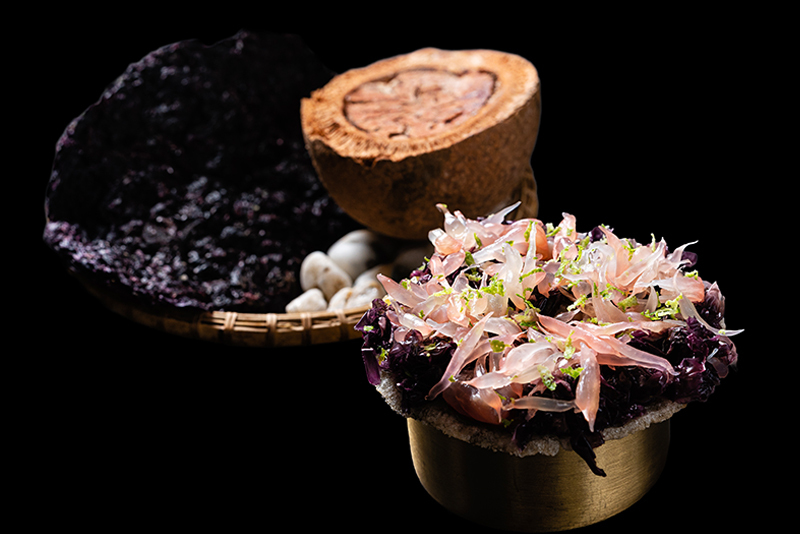 Galunggong and Gamet Kilaw / IMAGE from Toyo Eatery
You might also want to try the Burnt Kalabaza with Sea Urchin & Orange Kamote. This soup this is surely one that will not only start off your meal but also give you something to look forward to.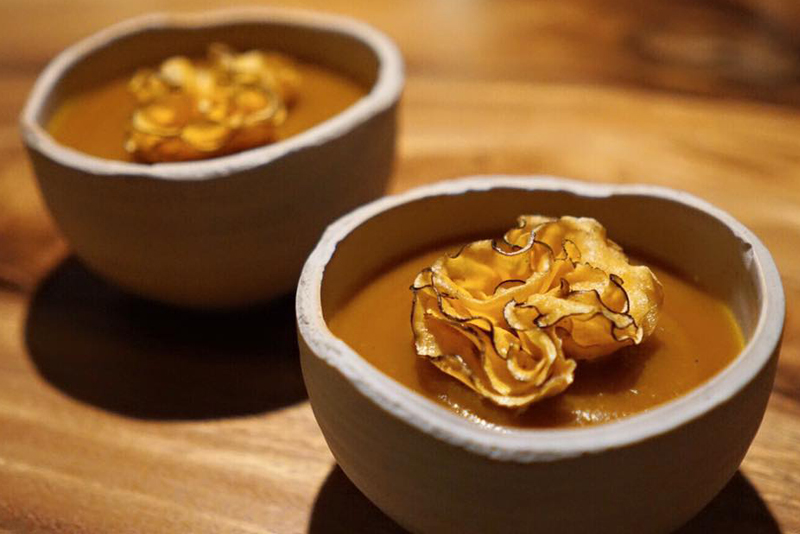 Burnt Kalabaza with Sea Urchin & Orange Kamote / IMAGE from Toyo Eatery
For dessert, try their Salted Egg and Yema Bonbon. The combination of salted egg and yema bonbon presents a delightful contrast of flavors, with the savory richness of salted egg yolk harmonizing with the sweet and creamy yema. This pairing creates a unique and indulgent treat that satisfies both salty and sweet cravings in a single, delectable bite.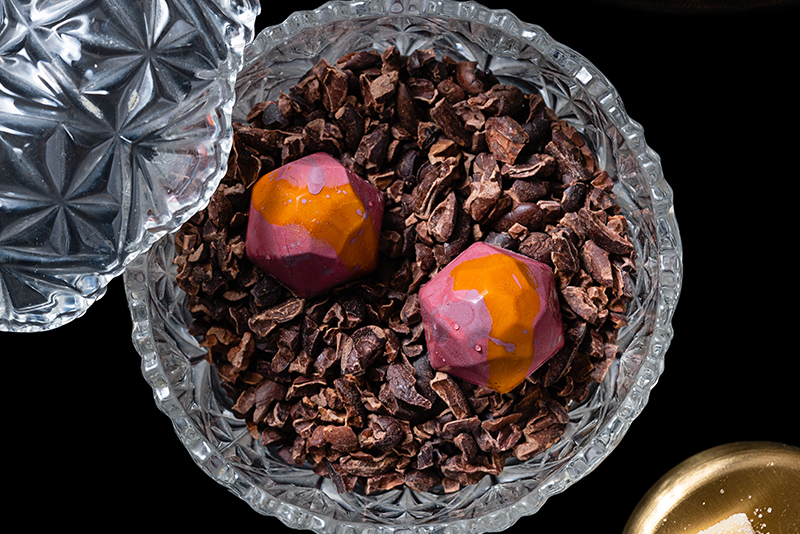 Salted Egg and Yema Bonbon / IMAGE from Toyo Eatery
The restaurant also has a bakery counterpart called Panaderya Toyo, a rustic-style bakery that sells artisanal bread are made from organic flour and 100% sourdough.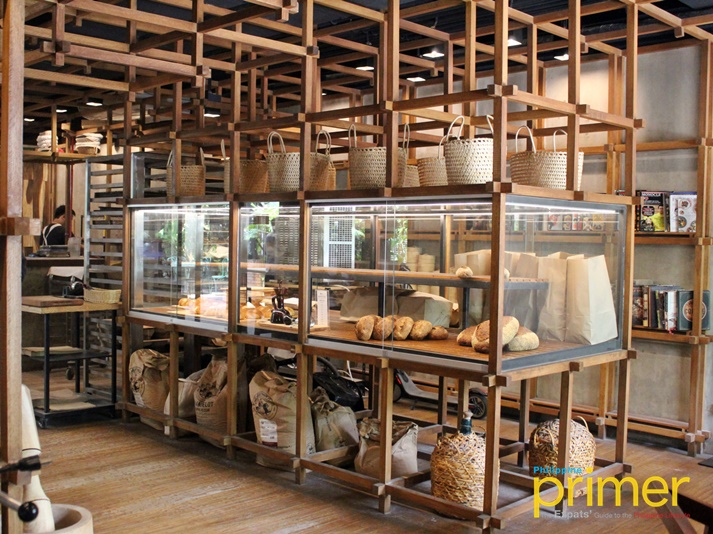 How to get here 
From EDSA, turn right then drive to the left side of Chino Roces Avenue.
Drive straight and on your right side, you will see a Karrivin Plaza sign. There is a guard outpost at the entrance.
Landmark: BDO Pasong Tamo.
General Information
Karrivin Plaza, 2316 Chino Roces Ave., Makati City
0917-720-8630
6 p.m. to 11 p.m.
may@toyoeatery.com