The Pitstop in Guimaras
Did you know you are prohibited to bring in mangoes to Guimaras island? That's how keen the local government of Guimaras is in preserving the quality of their world-famous fruit. That's how precious mango is to establishments like The Pitstop.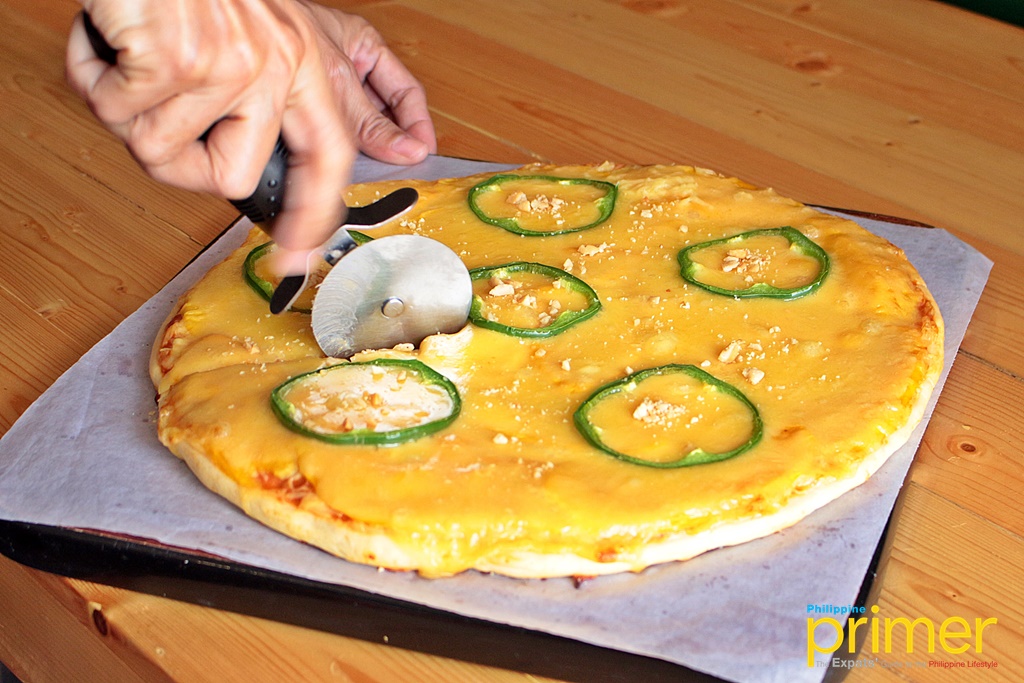 The Pitstop is famous for their Mango Pizza.
The Pitstop is one of the first few that saw beyond mango as a fruit. Opened in 2005, this local diner started as a place for people to grab some quick grub and recharge, just as car racers make a pit stop. With its bright and casual atmosphere and extraordinary menu offerings, The Pitstop eventually became a favorite stomping ground where people take their time to savor every bite and every spoonful of their meals.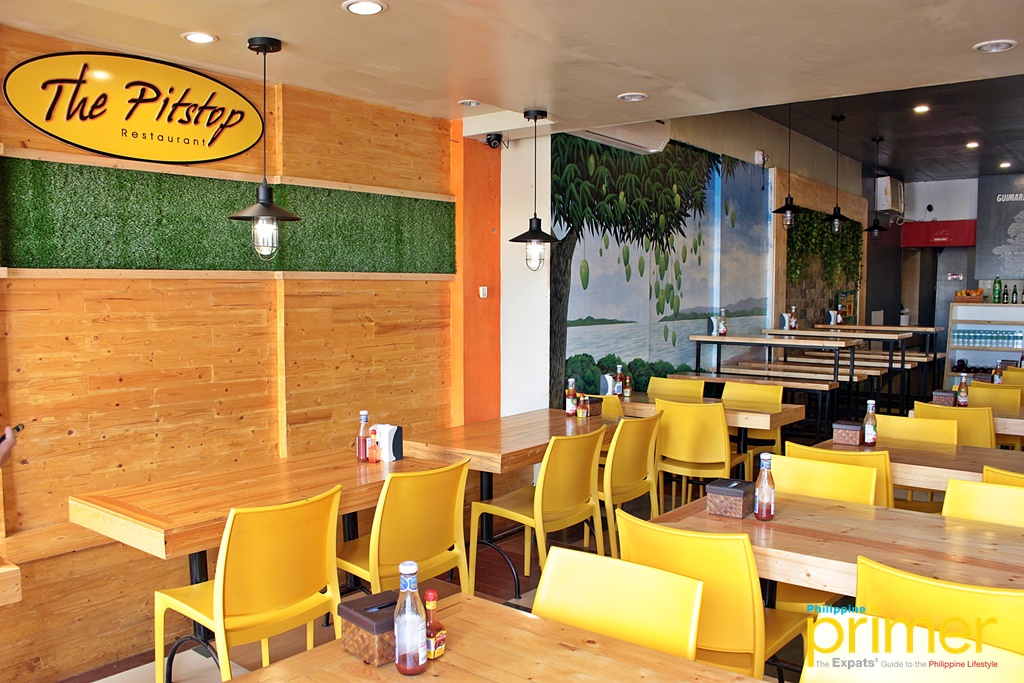 The Pitstop has a bright and casual atmosphere.
The Pitstop Restaurant is known for its mango dishes, especially the Mango Pizza. A look at its almost plain yellow surface might not make the Mango Pizza look so appealing, but wait until you take first bite. The combination of Guimaras' mango with the melted cheese and cashew nuts on a slightly thick crust is surprisingly amazing. The mango's tangy sweetness plus the cheese's mildly salty creaminess is an ambrosial combination. Be sure to eat the pizza while it's hot!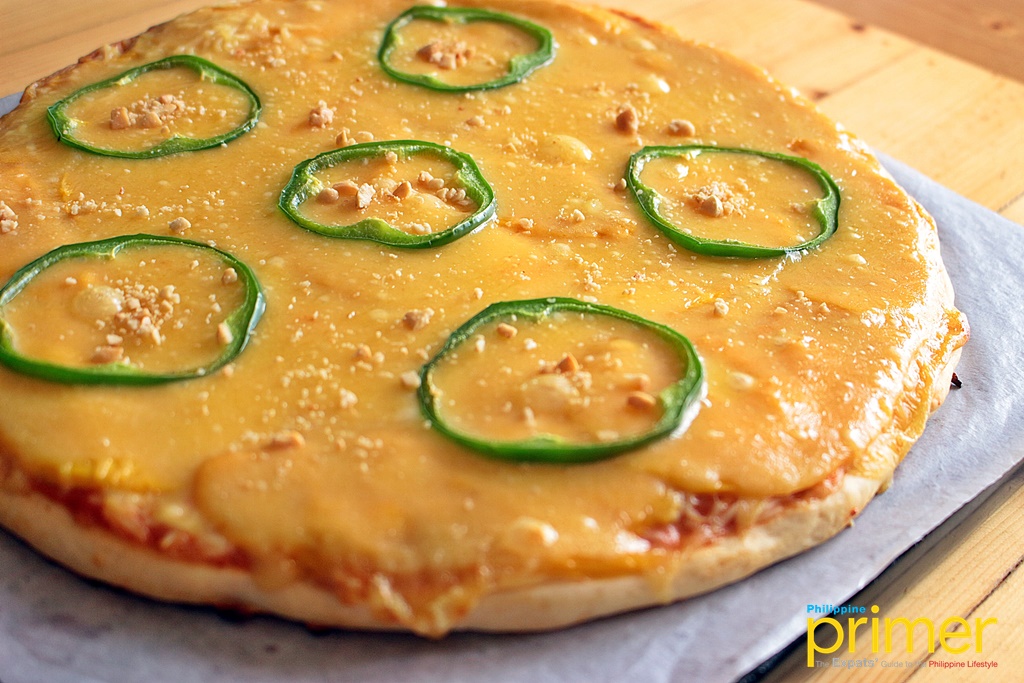 Mango Pizza (Php 245 – double; Php 385 – family; Php 459 – 12″ square; Php 480 – 14″)
The Pitstop Restaurant also incorporated mango with a Filipino soup dish, and it's a little stroke of genius. The flavor of the mango in Mango Beef Bulalo is not strong but you'll know it's there, making this dish more interesting especially with a hint of zest.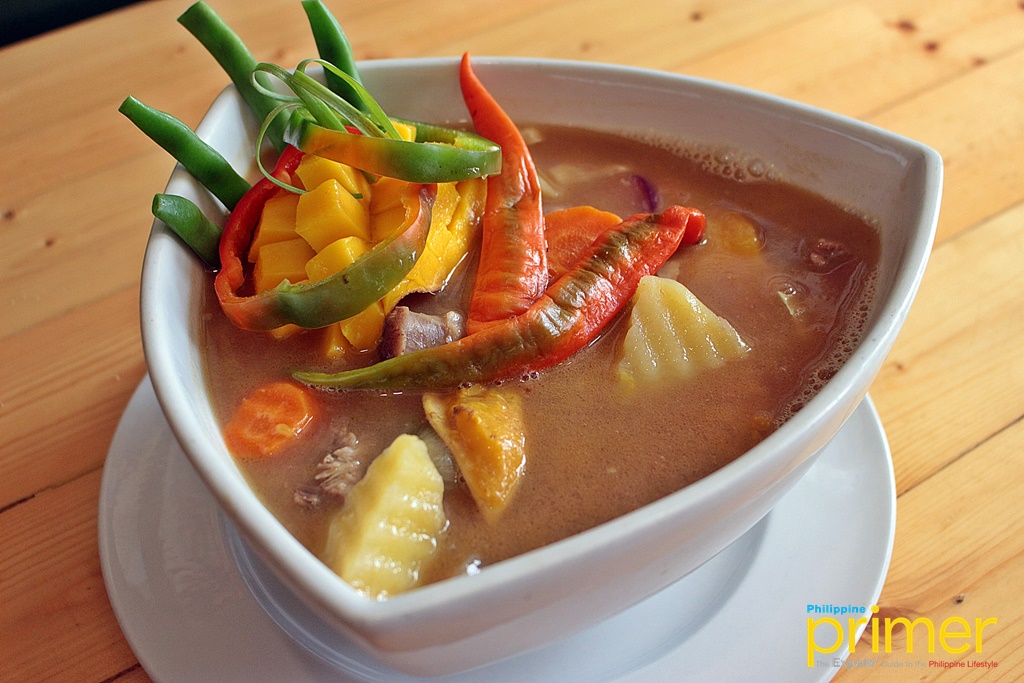 Mango Beef Bulalo (Php 329)
Another must-try is Pork Adobo Twist which has an added twist of, you guessed it, mangoes. The small slices of mangoes made this sweet-sour-and-salty Filipino dish more flavorful and gave it a different kind of sweetness.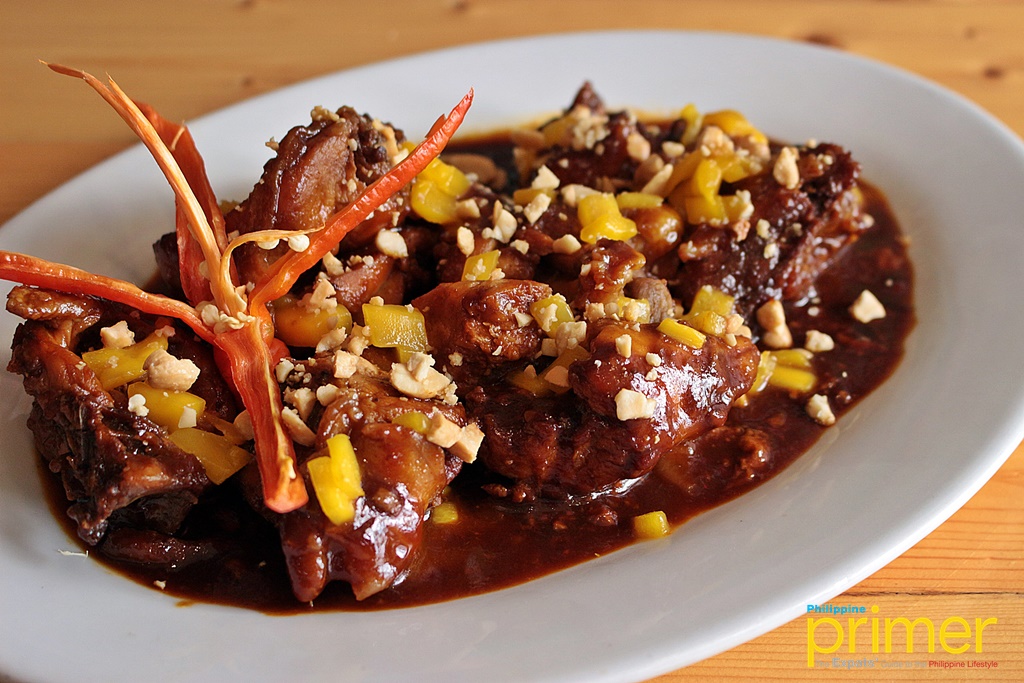 Pork Adobo Twist (Php 89 – single; Php 259 – family)
The Pitstop Restaurant now has eight branches in and outside of Guimaras, including Cebu and Iloilo. Its oldest branch is located along Guimaras Circumferential Road near Guimaras Provincial Capitol in Jordan.
---
This feature appears in the December 2017 issue of Philippine Primer Japanese magazine.
Written by Rizelle "Rei" Leaño

Guimaras Circumferential Road, San Miguel, Jordan, Guimaras

0915-532-7174 / 0950-248-4018

8 a.m. - 7 p.m. (every day)