Casa de Sikatuna in Albay
Have an affordable seafood adventure at Casa de Sikatuna!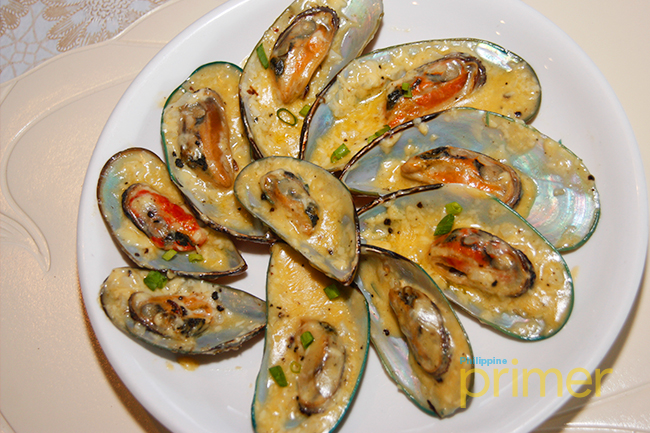 TAHONG A LA KING (P180). Mussels garnished with spices, butter, and cheese.
If you're just looking for a place where you can indulge on a feast of seafood goodness, check out Casa de Sikatuna. This outdoor garden type restaurant has attracted many loyal customers for consistently serving fresh seafood ingredients, making them a popular restaurant that serves good and affordable food. Established in 2005, Casa de Sikatuna has been the home of various Filipino food choices when in Legazpi.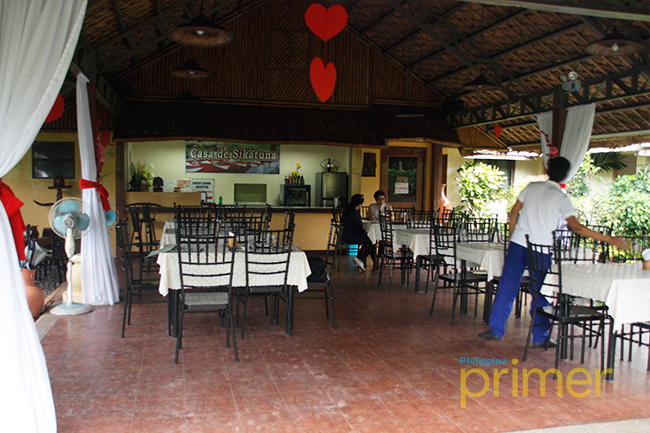 The garden type setting of Casa de Sikatuna
Casa de Sikatuna is strategically located beside the main road so that it has become a go-to place for those who want to take a break and have a sumptuous lunch and dinner at the place. It is an outdoor garden restaurant so you can really enjoy the nice ambience especially during late afternoon and nighttime as it gets more intimate at night. It's a great place to enjoy good food without worrying about the price because everything is worth the order. Whether you want to bring your friends, family, or even your date, it's a convenient place to enjoy casual dining at its finest.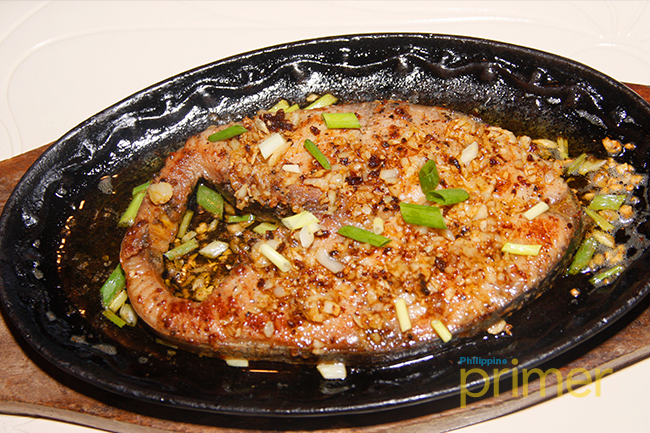 Grilled tuna belly (P85/100 grams). Garnished with spices to make it more flavorful
The dishes they serve here are your favorite home-cooked Filipino meals made more delicious. Their menu includes seafood dishes such as grilled tuna belly, crispy pata (pork), and traditional Bicolano dishes such as laing (a popular Bicolano dishes made of meat, taro leaves, and coconut milk). All their dishes are guaranteed fresh because everything is cooked upon order. The whole restaurant can seat around 50 persons all in all. Make sure to order their bestsellers so that you get to try Casa de Sikatuna's much-loved offerings.
Have a lovely garden restaurant dining at Casa de Sikatuna!
General Information
Washington Drive, Legazpi, Albay
052-480-6546
10:00 am - 10:00 pm, Monday - Saturday
Sunday