Lampara – Poblacion, Makati
Step into a world where gastronomy meets artistry, where flavors dance on the palate, and every dish tells a captivating story at Lampara in Poblacion, Makati.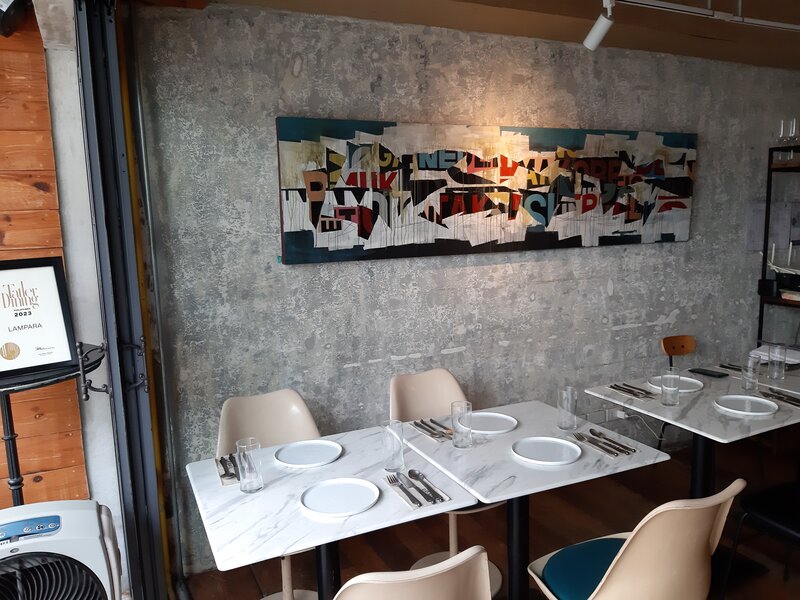 Upon entering the resto, you'll be greeted by an inviting and warm atmosphere that blends rustic charm with contemporary elegance. The dining space is beautifully adorned with soft lighting, tasteful decor, and a carefully curated selection of artwork that adds a touch of sophistication.
Lampara isn't your typical, boring Filipino restaurant, thanks to its menu that's a testament to culinary creativity and innovation. Led by the skilled and passionate chefs RJ Ramos and Alphonse Sotero, each dish is a harmonious blend of flavors, textures, and visual artistry. Local ingredients are carefully sourced, paying homage to the rich bounty of Poblacion and its surroundings. 
Though everything is a killer on the menu, we highly recommend Lampara's Lamb Shank (Php 1450), a hearty and flavorful take on balbacua. The star ingredient in the Visayan stew is usually beef or innards, but the chefs here use lamb shank, which is sous-vided for several to extract and develop the flavors from the meat. This slow cooking process results in tender, fall-off-the-bone meat that's fragrant, savory, and perfectly delicious. This, plus the combination of stewed black beans, sundried tomatoes, flavorful saba, and aromatic spices in the sauce result in a delectable dish.
Lamb Shank
To those who have a sweet tooth, try the Saging (Php 300). The moment you take a spoonful of this divine creation, you'll be blown away by the goodness of the sou-vided saba and the lusciousness of the banana cream cheese, with subtle notes of rum. The banana boba adds a nice pop, while the three-seed tuile adds a crunchy texture to the dessert.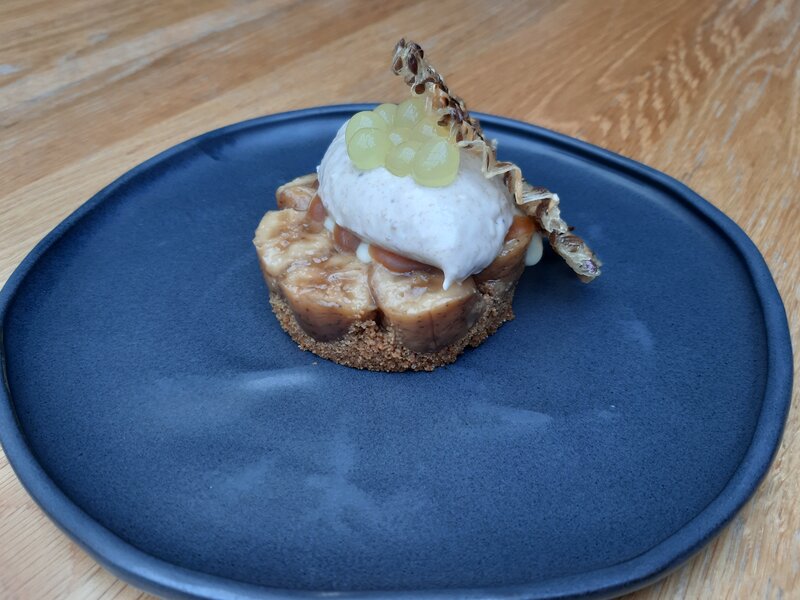 Saging
Indeed, Lampara is a destination for food lovers, an oasis of culinary excellence that captures the essence of the neighborhood and elevates Filipino food to the next, obvious level. It truly embodies the spirit of exploration, creativity, and innovation, providing a dining experience that transcends the ordinary. So whether you're celebrating a special occasion or simply seeking an unforgettable meal, this place is a beacon of culinary brilliance that will leave you craving for more.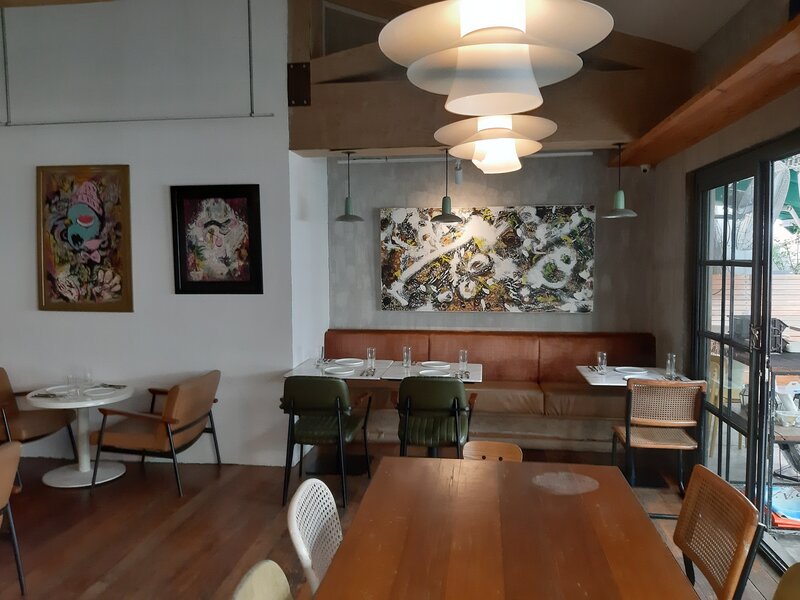 Also read: Lampara in Makati Brings New Light to Filipino Food
GENERAL INFORMATION
Address: 5883 Enriquez Street, Brgy. Poblacion 1210 Makati
Operating Hours: 5:00 p.m. to 11:30 p.m.
Contact Number: 0917-173-5883 / (02) 8622-1542
Website: lampara.business.site
Facebook: lampara.pob
Instagram: lampara.pob
Store Information