L.U. BBQ in La Union
Take a trip down memory lane where our mothers and grandmothers used to cook for us, when heirloom recipes are passed down to every generation while still maintaining authenticity. In the middle of the busy city of San Fernando lies L.U. BBQ. The owner, Ross Nisce particularly chose this place to invite the locals to try their dishes.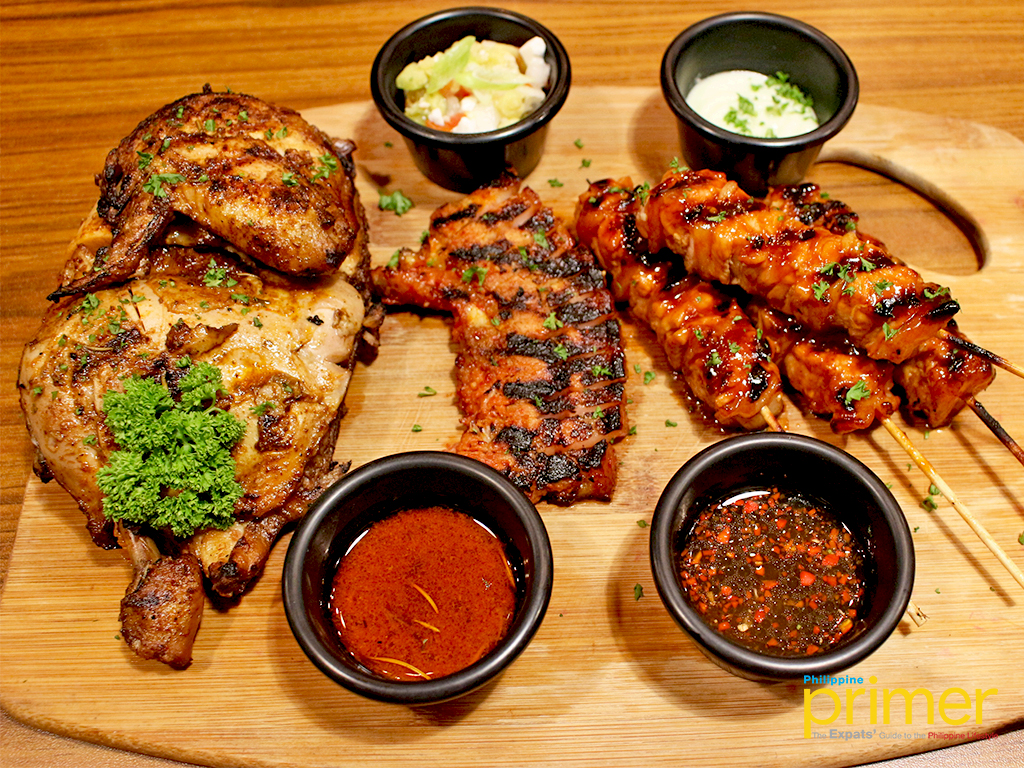 L.U. BBQ Platter (Php 600)
L.U. BBQ came from the words Lutong Uling or Luto ni Ulang. Uling means charcoal while Ulang means grandmother to the locals. L.U. BBQ aims to showcase their local cuisine by using heirloom recipes from his grandmother. The restaurant offers grilled meats and Filipino dishes. The interiors are urban and eccentric, with local artworks hung on the walls.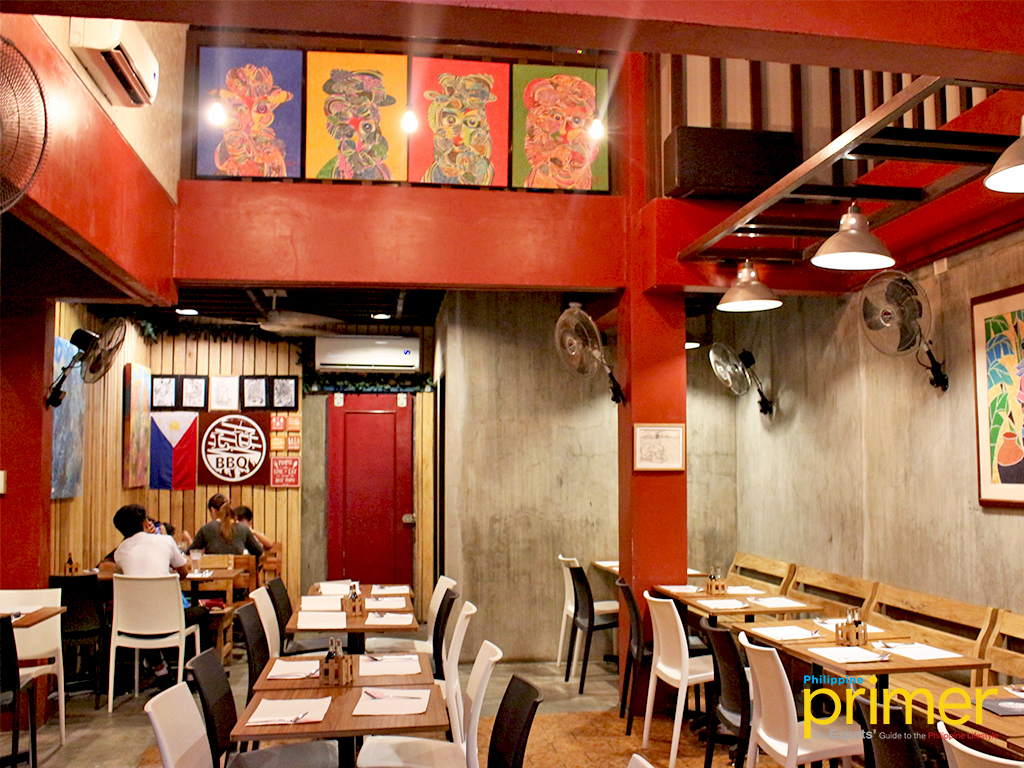 Before being a restaurant, it was first a bank
Aside from promoting Ilocano dishes, they also are helping the local art and music scene in La Union. By supporting the Artist Guild of La Union they've not only contributed through food but also to the locals of the city. On some nights there are live indie bands and spoken word poetry performances for everybody to enjoy.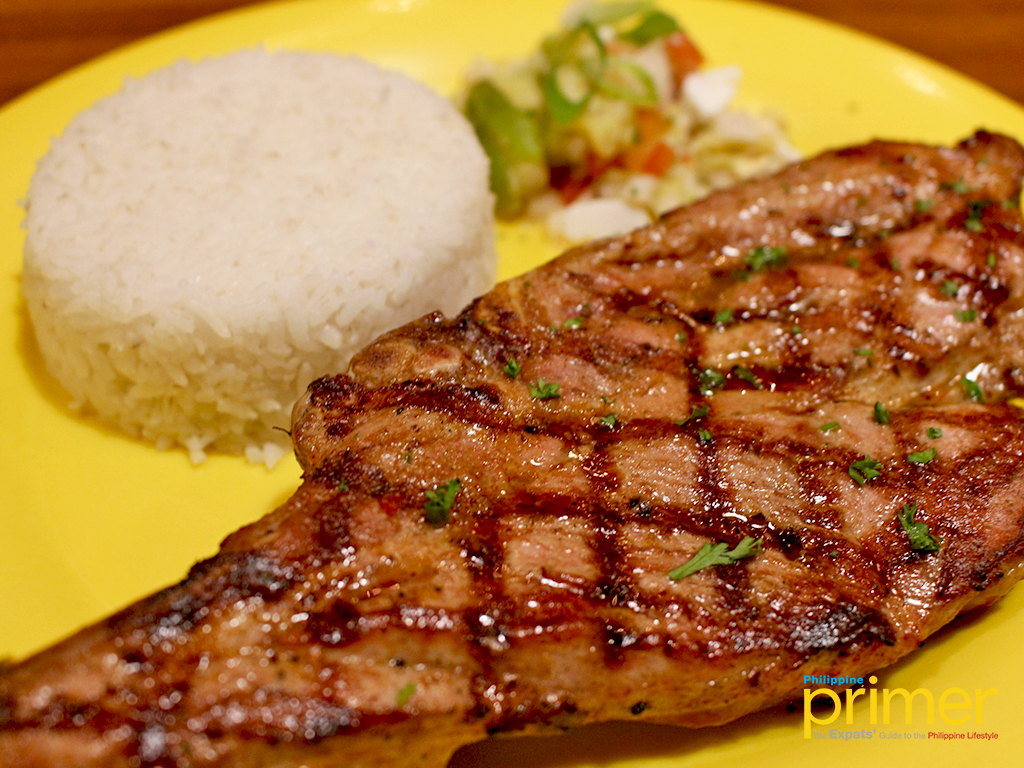 Chuleta (Php 199)
Coming from a line of Ilocanos and Kapampangans, Ross Nisce's goal is to provide juicy, tender and the best barbecue in La Union. His devotion led him to study the process of smoking, grilling, and anything that involves barbecue. All locally sourced, L.U. BBQ's best sellers include their Chuleta (Php 199), a thick pork chop with the bone that is tenderized naturally.
Pork Dinakdakan (Php 110)
One thing that is separates them from other barbecue joints is that they use bagoong (fermented fish/shrimp sauce) instead of salt. For a taste of what L.U. BBQ is all about, try their L.U. BBQ Platter (Php 600), a medley of all their top barbecues with special sauces, mix and match galore! A mix of their L.U. BBQ Chicken, salty and savory, the meat just falls apart with each bite. It also has their Honey Chicken, sweet and savory barbecue that is marinated with La Union Honey.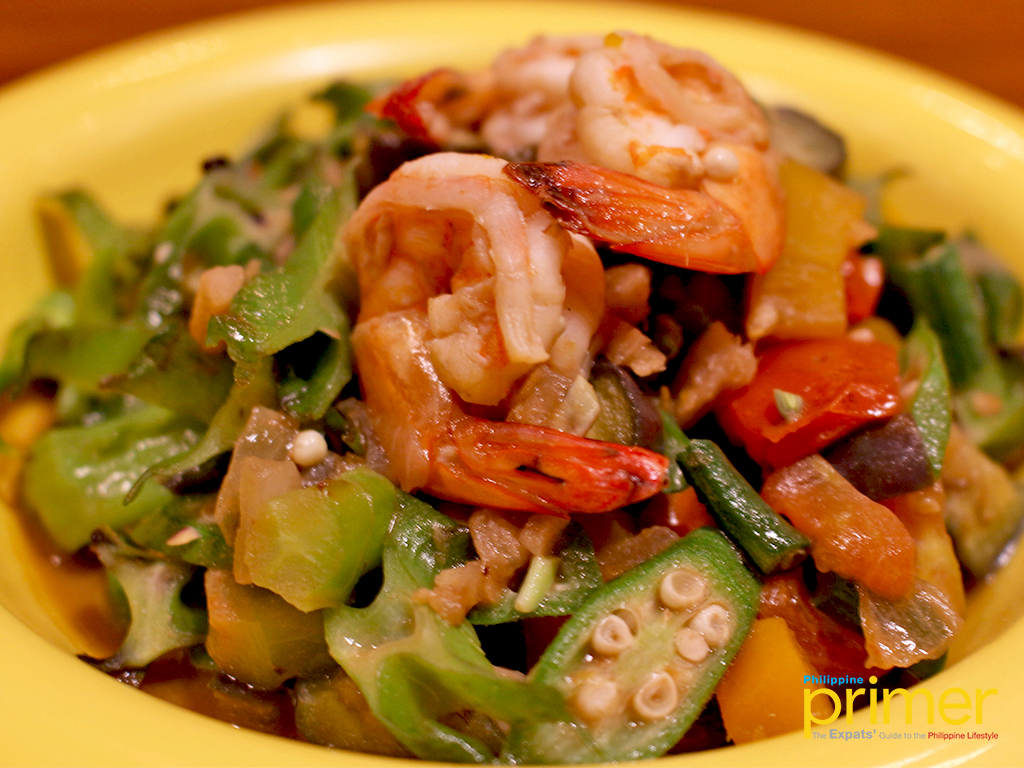 Pinakbet (Php 150)
 Insarabasab, one of their bestsellers, is an Ilocano grilled pork belly, which they usually serve with coleslaw and rice. Other dishes include, Dinakdakan (Php 110), an Ilocano version of sisig which normally has pork mask and liver tossed in onions and creamy vinegar dressing. For the classic, they also have the traditional Pinakbet (Php 150) that is good for two.
For more of the grilled goodness, visit them at their branch in San Fernando, La Union!

Rizal avenue, San Fernando, 2500 La Union

10:00 am to 10:00 pm, everyday