Kanin Club at Paseo de Sta. Rosa: The Filipino Casual Dining Pioneer
There was once a time when a desire to present the best in Filipino food meant one of two things: visiting restaurants like Kamayan, Barrio Fiesta, and Max's, or looking for the best carinderia you can walk to.
This all changed in 2005 when a pair of restaurant owners (Tony and Mariela Luna Cancio of Café Breton and Anthony and Emely Mendoza of the now-defunct Gabino's) decided to put up a restaurant that will set the stage for future Filipino restaurants: Kanin Club.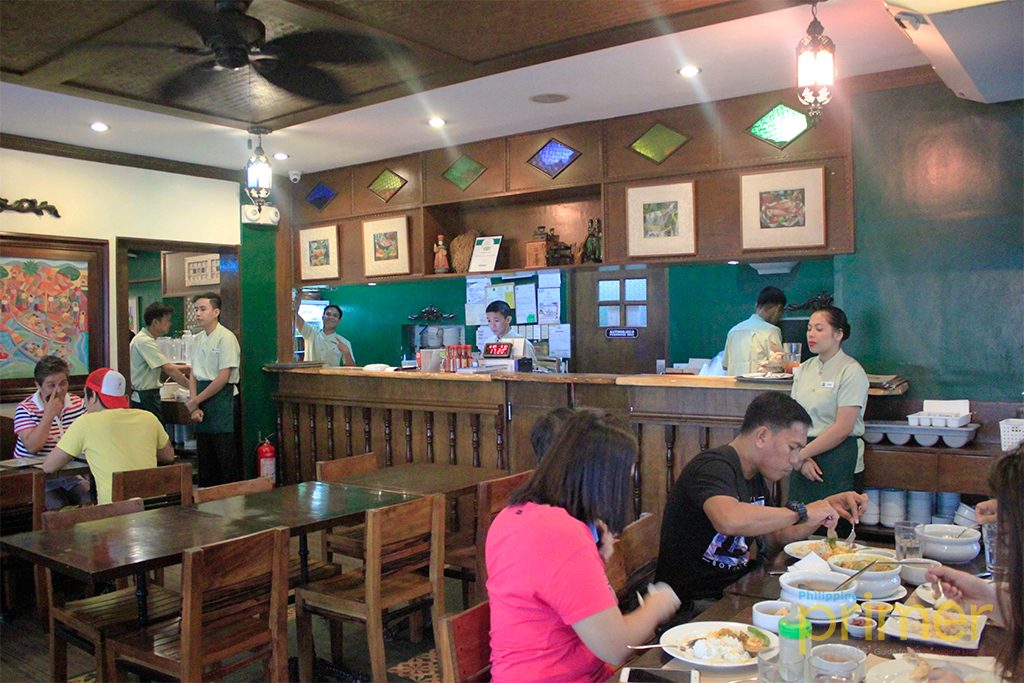 The name comes from the desire to uphold the one staple food that most Filipinos seem to agree on (and possibly cannot live without): rice. There are hundreds of dishes scattered throughout the Philippine archipelago that represent Philippine food culture, and Kanin Club honors this very culture by presenting classic Filipino flavors in ways most people would not have thought of.
The restaurant itself is an homage to the ways Filipinos get introduced to these homegrown recipes. It exudes a vibe similar to that of your Filipino grandparent's house in the countryside, with capiz shell windows, wooden chairs and tables, and music that dates as far back as the 40's. They even play kundiman or traditional Filipino love songs in the morning!
There's no wifi, no outlets on or under each table for you to charge any of your devices, and hardly a TV in sight. This lets you focus on food and company, the two things that really matter to Filipinos.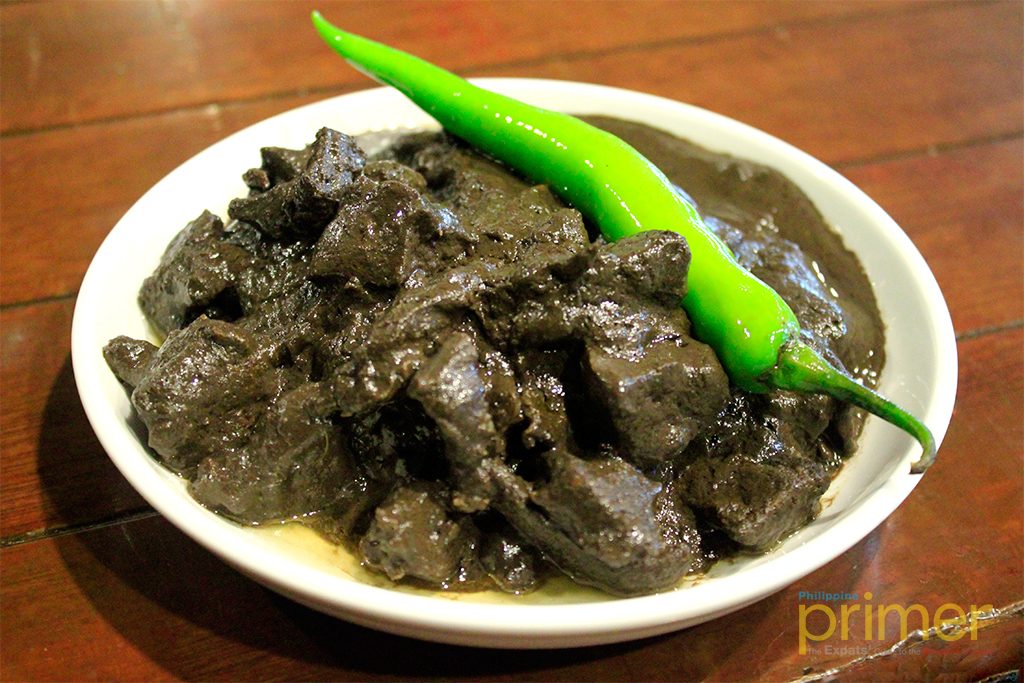 If there's one dish that is synonymous with Kanin Club, it's their Crispy Dinuguan (Php 310). It's a dish that hails from Ilocos, and uses bagnet or deep-fried crispy pork belly stewed in pig's blood. If you've never tried dinuguan, this is the easiest way to introduce yourself (and your friends) to this Filipino staple.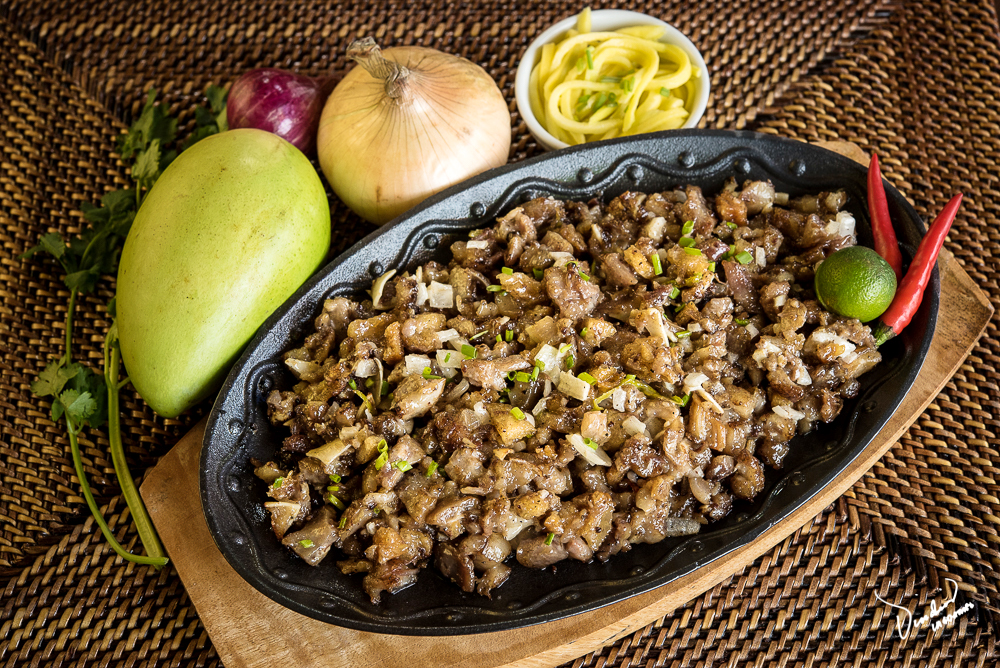 A NEW AND IMPROVED DISH: Sisig. Wait 'til you taste this one./PHOTO Kanin Club
Dinuguan is often paired with putong puti or Filipino steamed rice cakes, but Kanin Club offers something a bit more Southeast Asian to pair with their dinuguan: a serving of their Thai Green Mango Salad (Php 185), which has thinly-sliced green mangoes, onions, cilantro, and peanuts. It's topped off with a sweet-and-salty mix that completes the salad and makes it more appetizing with the dinuguan.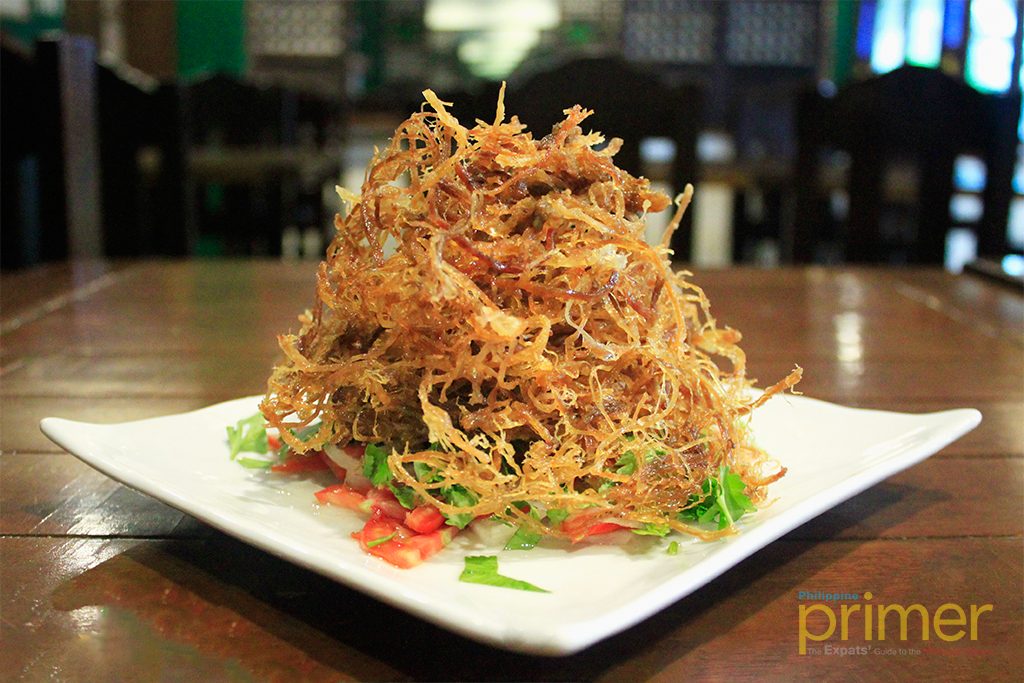 If you're feeling a bit cheeky, you can always pair the dinuguan with their Crispy Beef Salad (Php 260). It's not exactly a healthy salad, but the shredded beef (which looks similar to corned beef) placed on a bed of fresh onions, cilantro, and tomatoes makes you feel you are still eating a salad.
With six branches scattered within Metro Manila and their maiden branch at Paseo de Sta. Rosa, Kanin Club has become a staple that most people still visit—even after 13 years. 
---
This first appeared in Philippine Primer Japanese Magazine's August 2018 issue.

Paseo de Sta. Rosa, Santa Rosa-Tagaytay Rd., Don Jose, Sta. Rosa, Laguna

Ayala Triangle Gardens, Salcedo Village, Makati City

Westgate Center, Filinvest City, Muntinlupa City

Ground Floor, Mall of Asia Arena Parking Building, J.W Diokno Boulevard Corner Coral Way, Mall of Asia Complex (MOA), Pasay City

The Hub, Greenfield District, Highway Hills, Mandaluyong City