Hyksos Tulahan and Old Pala-Pala
Feast on the freshest seafood at this 'dampa'-style restaurant in Bacolod!
Bacolod City is a veritable food city that showcases the best of Filipino cuisine – whether it is their classic chicken inasal, seafood, pastries, and desserts. But if you're after heaps of delicious, fresh-cooked seafood meals for the cheapest prices, the place to go in Bacolod is this hole-in-the-wall eatery called Hyksos Tulahan and Old Pala-Pala Restaurant.
Hyksos is modeled after the traditional Filipino dampa restaurants, where you purchase your preferred seafood by kilo from huge counters filled with different types of fish, shrimp, prawns, crabs, clams, scallops, and other shelled delicacies. After buying, the seafood is then cooked in the restaurant in any style you want – buttered, steamed, grilled, stewed, fried, or even kinilaw (ceviche). Hyksos' name is derived from Old Pala-Pala, the wet market right next door, and the same place where you choose the fresh ingredients to your meal.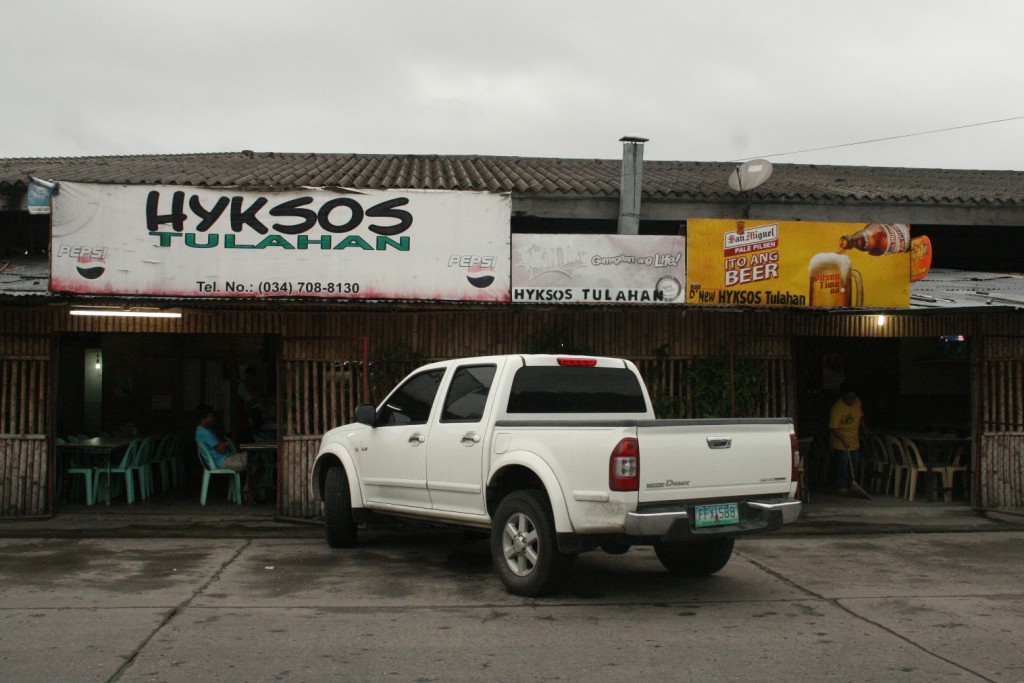 The exteriors of Hyksos Tulahan
You can't go wrong with any dish at Hyksos, since everything is served fresh and you pick the size of the servings yourself. For soup, the best choices are tulang tahong (mussels) and sinigang na isda (sour fish soup). For something more indulgent, try the buttered shrimp or scallops, chili garlic crab, or adobong pusit (squid stewed in soy sauce and vinegar). The best grilled and sizzling items are squid, blue marlin, and bisugo, while the kinilaw na tanigue and steamed oysters are your best bet for a healthy alternative.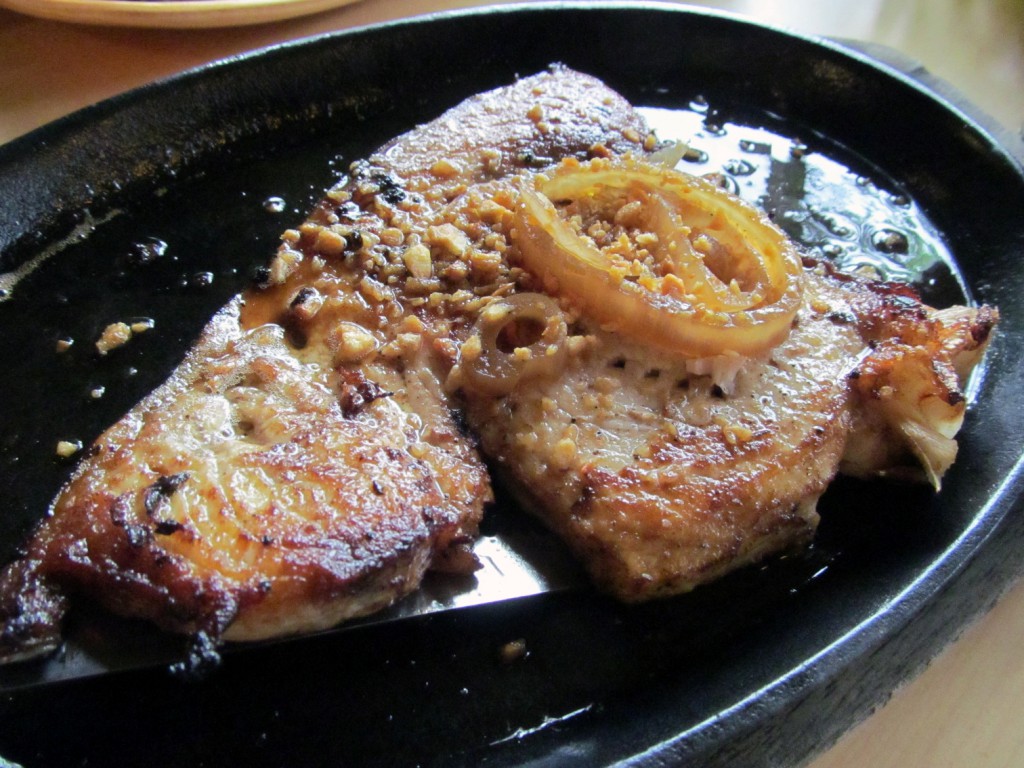 Sizzling blue marlin with salt, pepper and fried garlic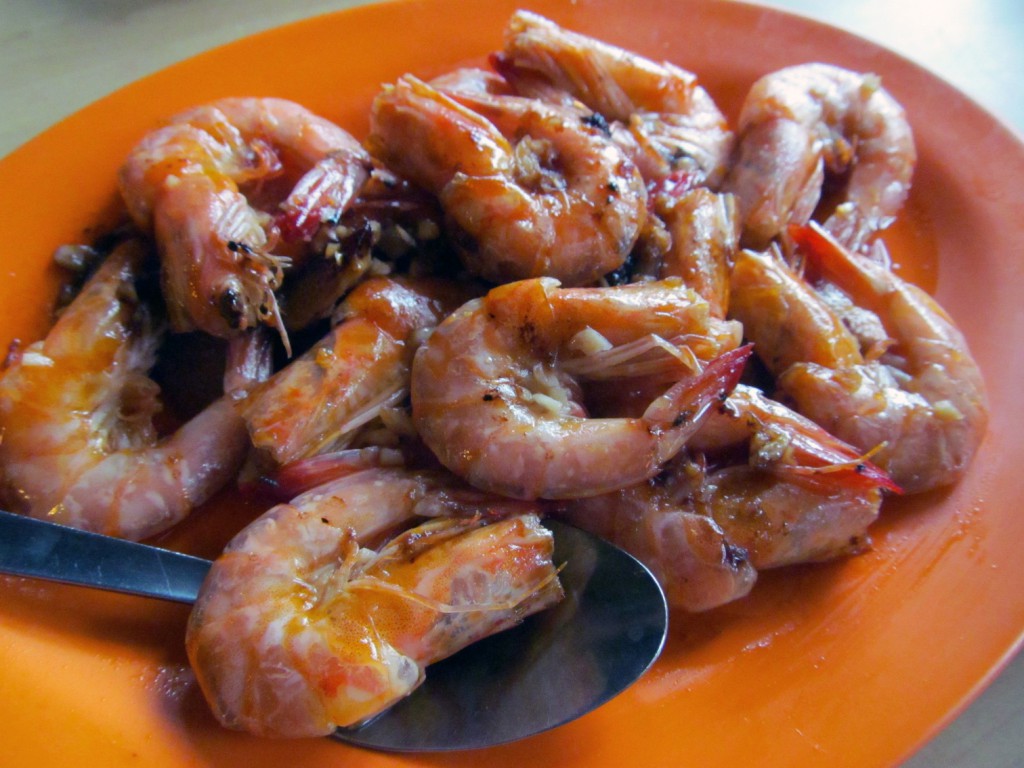 Buttered shrimp
Hyksos is a favorite of locals and tourists alike. It is often packed during lunch and dinner hours and they do not take reservations, so it would be best to arrive early. The price of the meal depends on the type and amount of seafood you picked, plus a minimal fee for cooking the dish. It is perfect for big groups who want to try different dishes without breaking the bank.
—–
Photos and article by Jess Jacutan


San Juan Street corner North Capitol Road, Bacolod City

Monday to Sunday, 10 am to 9 pm