Halo Halo de Iloko in La Union
Having been featured in several magazines, newspapers, and blogs for years now, you'd easily know that Halo Halo de Iloko is a popular gastronomic destination when in La Union. It Is indeed a must-visit, as it is not only a restaurant with good food, but it's also a place where you can see antique collections housed in an ancestral home.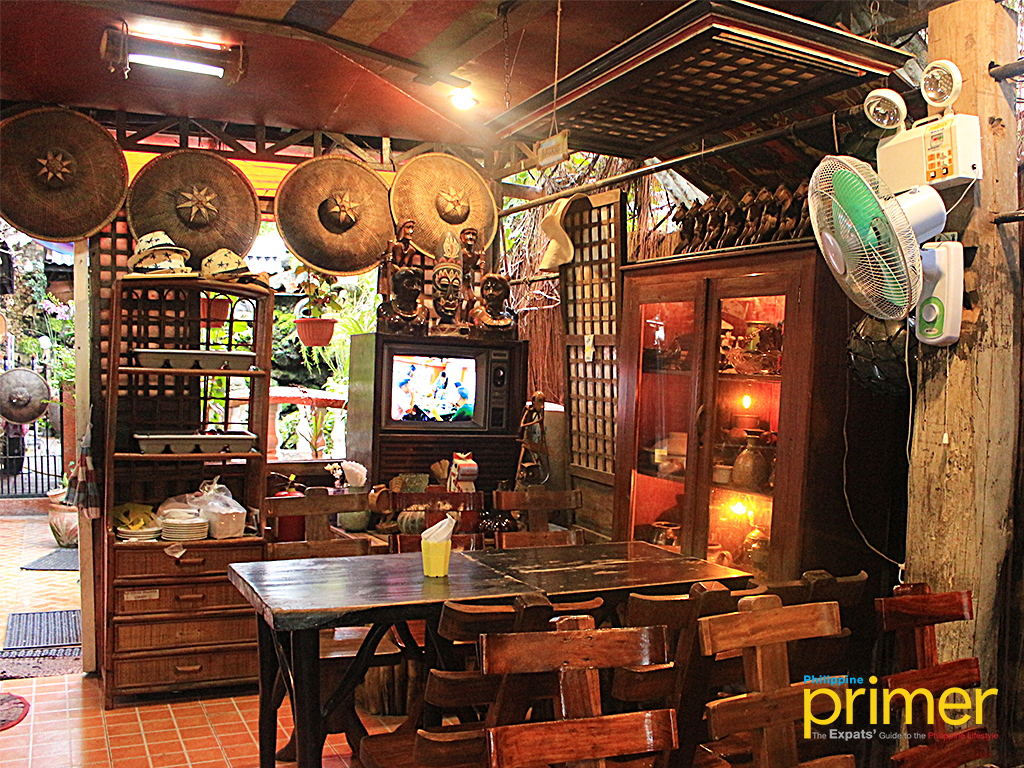 Halo Halo de Iloko has this charming rustic feel in its interior
Don't be deceived by its name: Halo Halo de Iloko is not just your typical dessert shop as it's definitely more than that. Think of all the best in Filipino regional cuisine, made with a twist. It has been a favorite not only among tourists, but also locals who frequently dine in not minding the long lines just to get to eat their favorite dishes.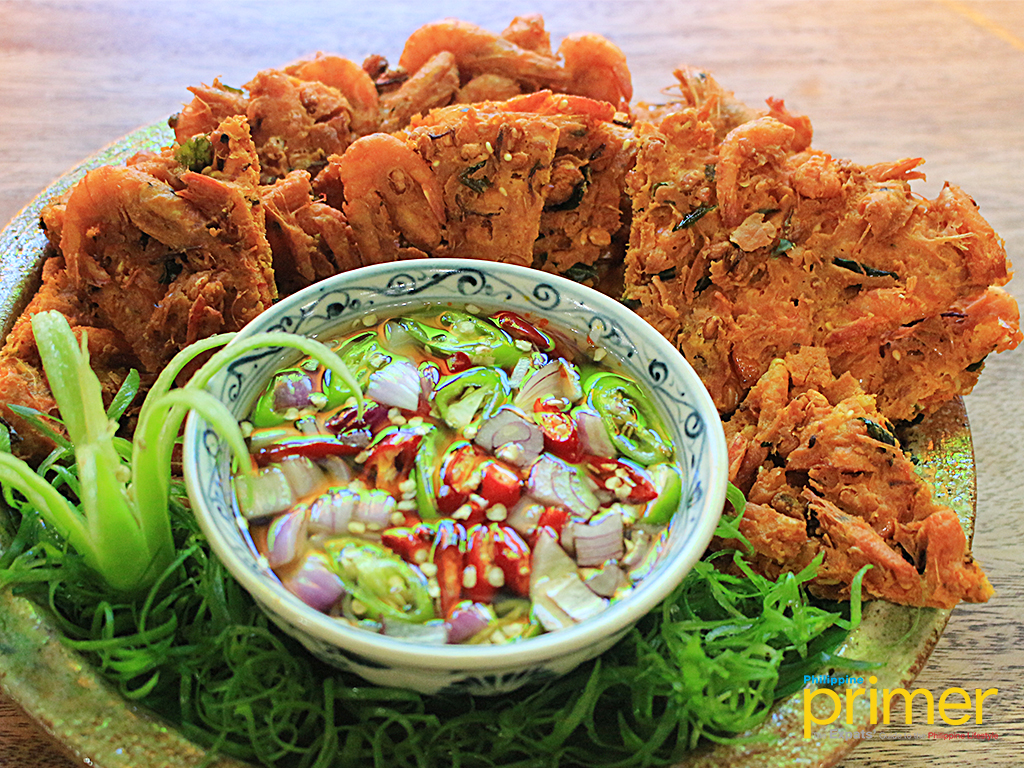 Okoy Tikyosko (Php 99) Made with shrimp/squid, sprouted mongo, squash, carrots, malunggay, and homemade longganisa
Owned by Xavier Mercado, Halo Halo de Iloko is an ancestral house-turned-restaurant-museum. He converted their home to house this popular dining destination, but will later on move to a bigger place on a future date. People rave about this restaurant for its delectable regional cuisine offerings, making it one of the culinary destinations in the Philippines for its distinctive Ilocano food culture that only Halo Halo de Iloko is known for. Take for example, their emparedados, which is not your usual Ilocos pastry. It's made from native bread filled with homemade La Union longanisa (sausage) with buttery cheese. It's a unique snack that can only be found in Halo Halo de Iloko.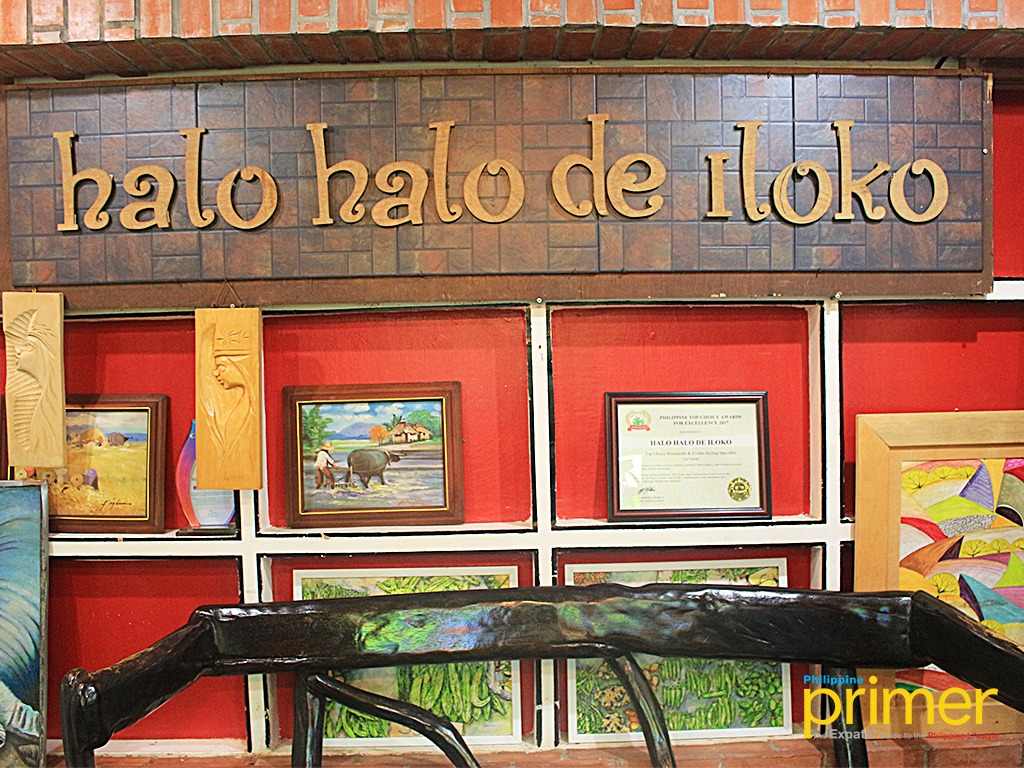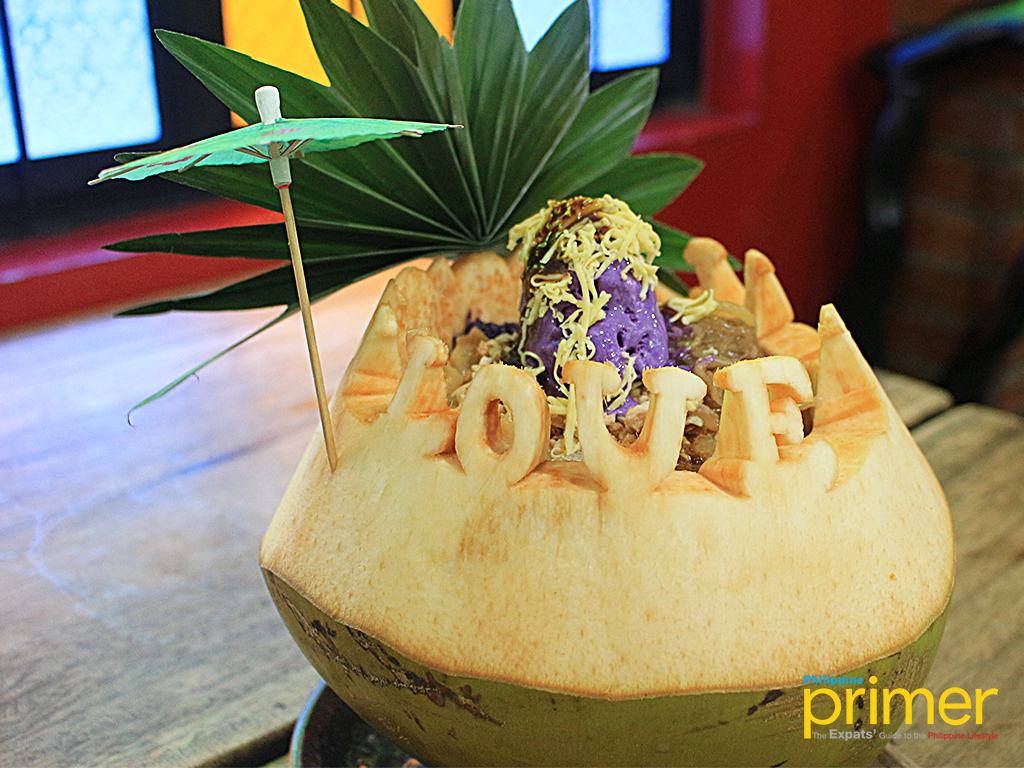 Buko Halo Halo (Php 185); Halo-halo in coconut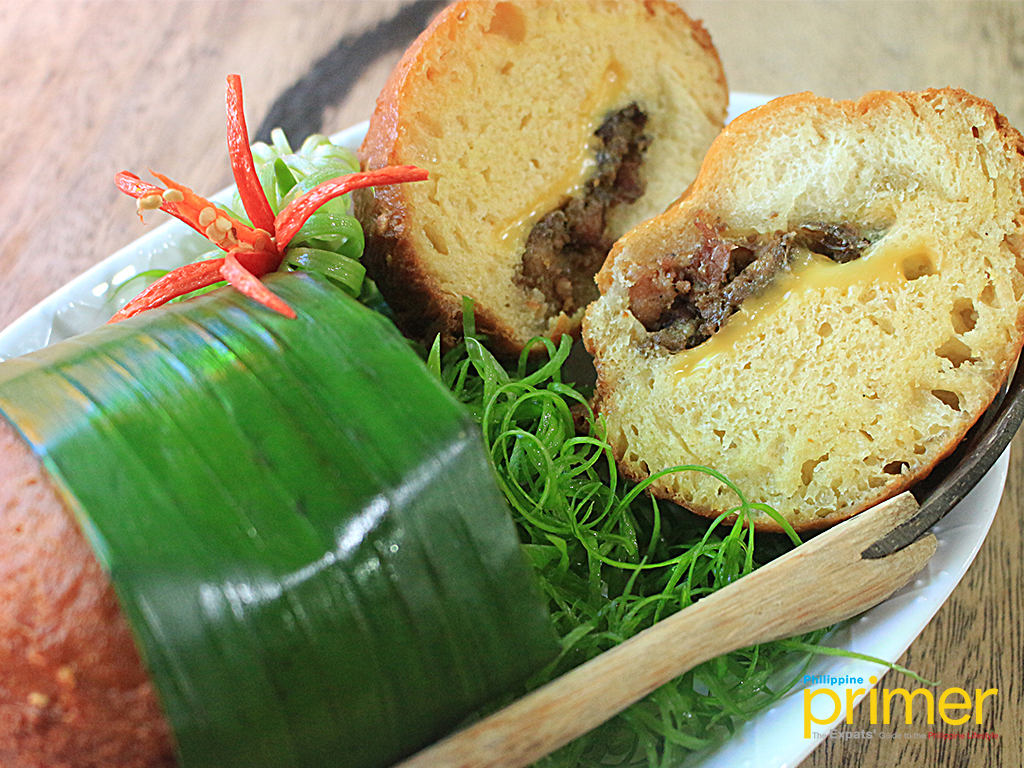 Emparedados (Php 125); A native cheeseburger
Another thing that this restaurant is known for is that they use all-natural, fresh ingredients sourced locally. You'd be surprised that they do a farm-to-table concept, ensuring that what you eat is as fresh and healthy as possible. Vegetarians love the Okoy Tikyosko, a shrimp fritter that's best dipped in their bestselling vinegar that has a sweet and tangy flavor. Of course, you can't just leave the place without tasting their bestselling Fried Halo-Halo, a new take on the favorite Filipino iced dessert—with no ice. Its ingredients are wrapped in a lumpia wrapper, with ice cream, ube, and cherry on top. Add that with shredded cheese and there goes your new favorite dessert.
La Unionganisa (Php 220) La Union sausage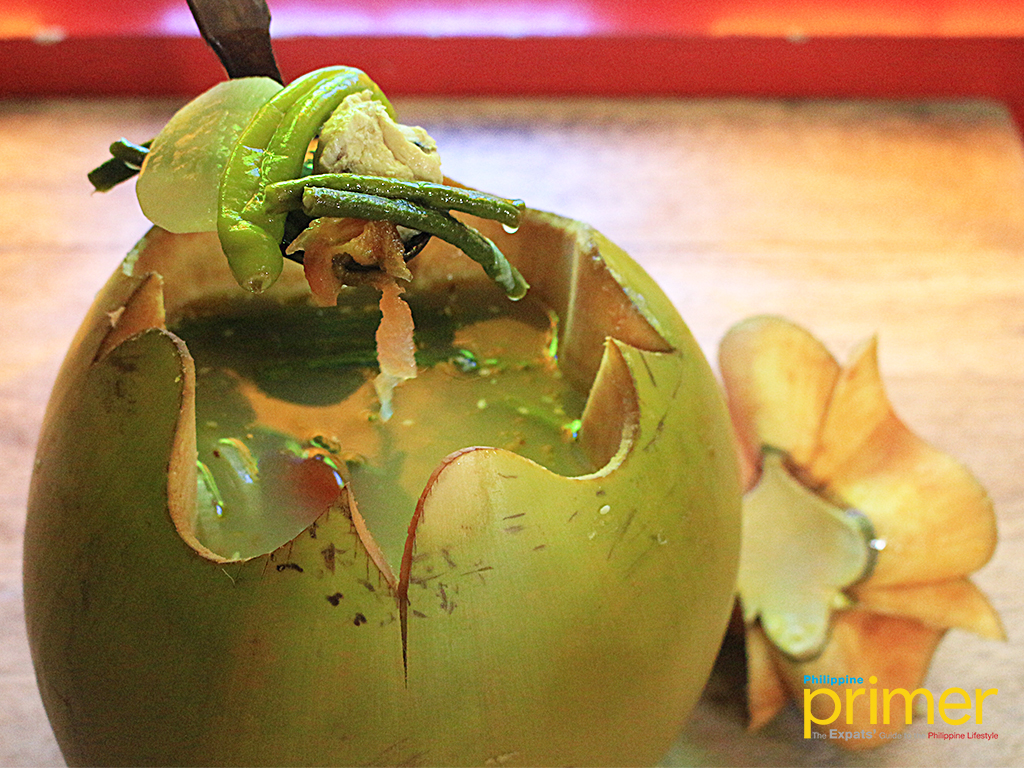 Buknok (Php 395) Filipino sour stew with chicken in a coconut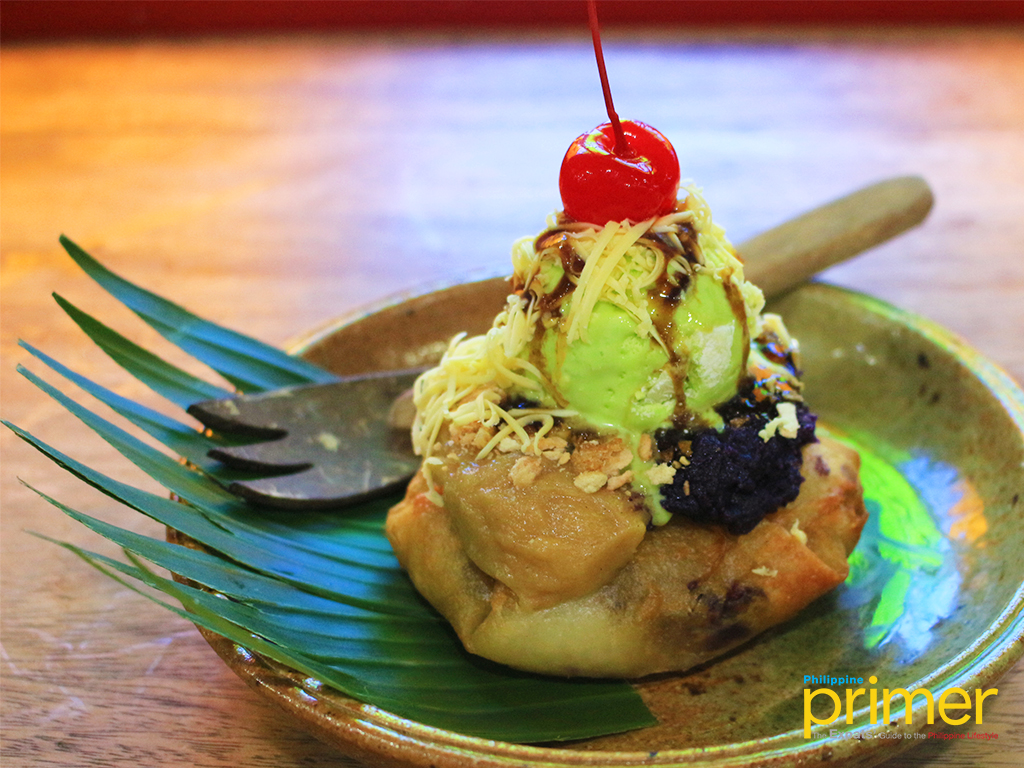 Pritong Halo Halo (Php 150); Their bestselling fried halo-halo
The place can accommodate about 80 persons, but it's looking to open a new branch soon, still in La Union. Visit Halo Halo de Iloko and get a dose of Ilocano culture through their food in Halo Halo de Iloko! Drop by their souvenir shop too located at the ground floor of the restaurant.

#12 Zandueta St., San Fernando, La Union

9 am to 10 pm (Mon. to Sun.)