Faustina's Restaurant in Los Baños, Laguna: A Traditional Filipino Bistro
The province of Laguna is a go-to place for many Filipinos to experience a quick getaway from Manila. Laguna boasts of its countless beautiful resorts which people love to go to especially during summer. However, with the existence of this well-liked restaurant of a community in Los Baños, the purpose of coming back may be redefined.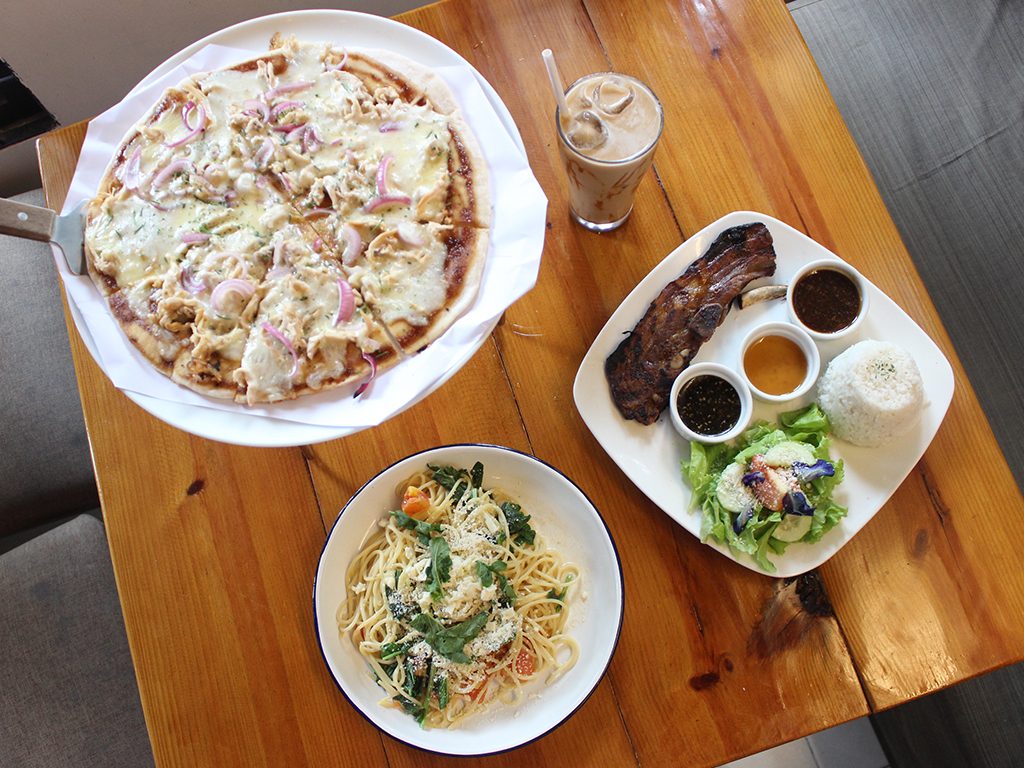 Opened in 2009, Faustina's Restaurant is a traditional Filipino bistro named after the owner's late paternal grandmother Faustina Flores-Habito, who gave an outpouring of love by preparing food for her during childhood. A BS Nutrition graduate of University of the Philippines Los Baños (UPLB), the owner/cook was largely influenced by her mother's home cooking that made her use their personal and family-developed recipes for the restaurant.
Faustina's is situated in a contemporary, low-rise establishment that exudes a traditional Filipino restaurant ambiance. In fact, the owner personally designed the place by adding minimalist decorations and light fixtures.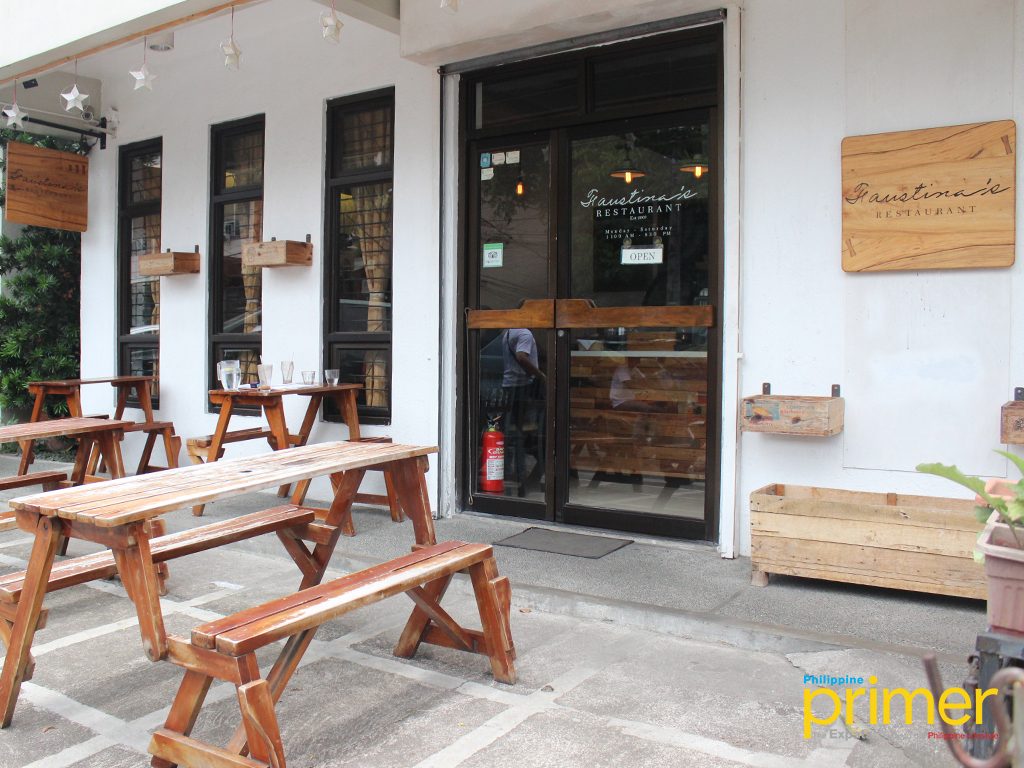 Outdoor seating is available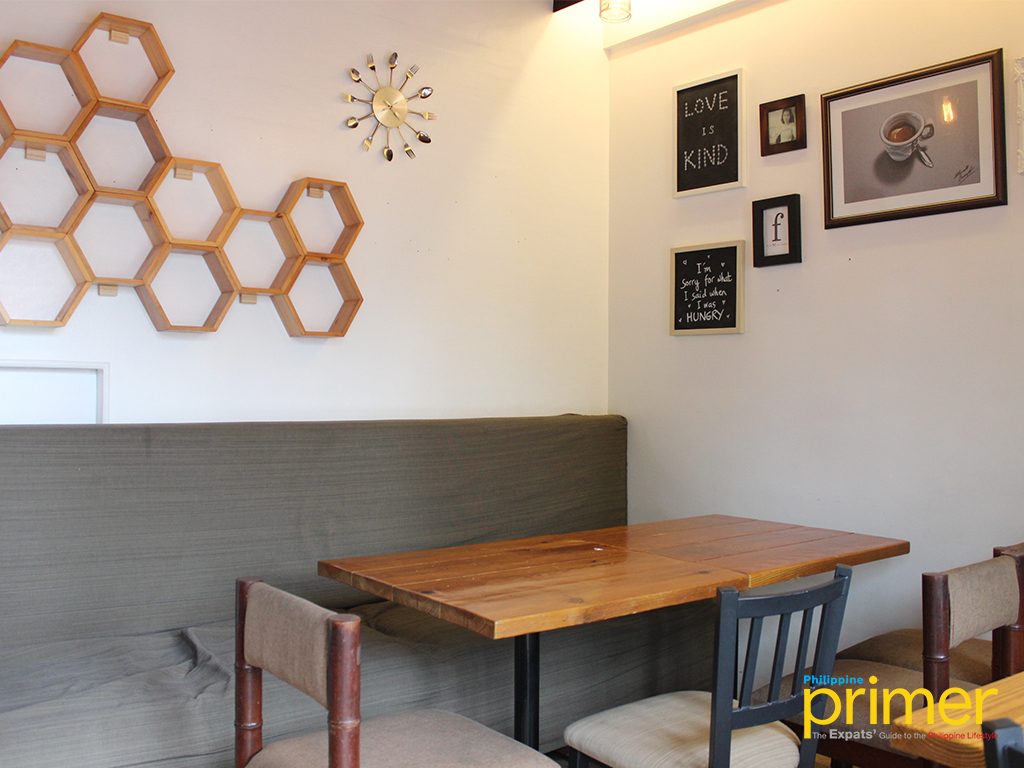 The restaurant has this soothing ambiance that makes your stay a great one
However, the interiors are not the very reason of diners for stopping by but the tempting and mouthwatering food the restaurant offers. When visiting  Los Baños, head over to Faustina's and try their most-requested Silindro Ribs (Php 205), a delectable char-grilled prime pork rib served with steam rice.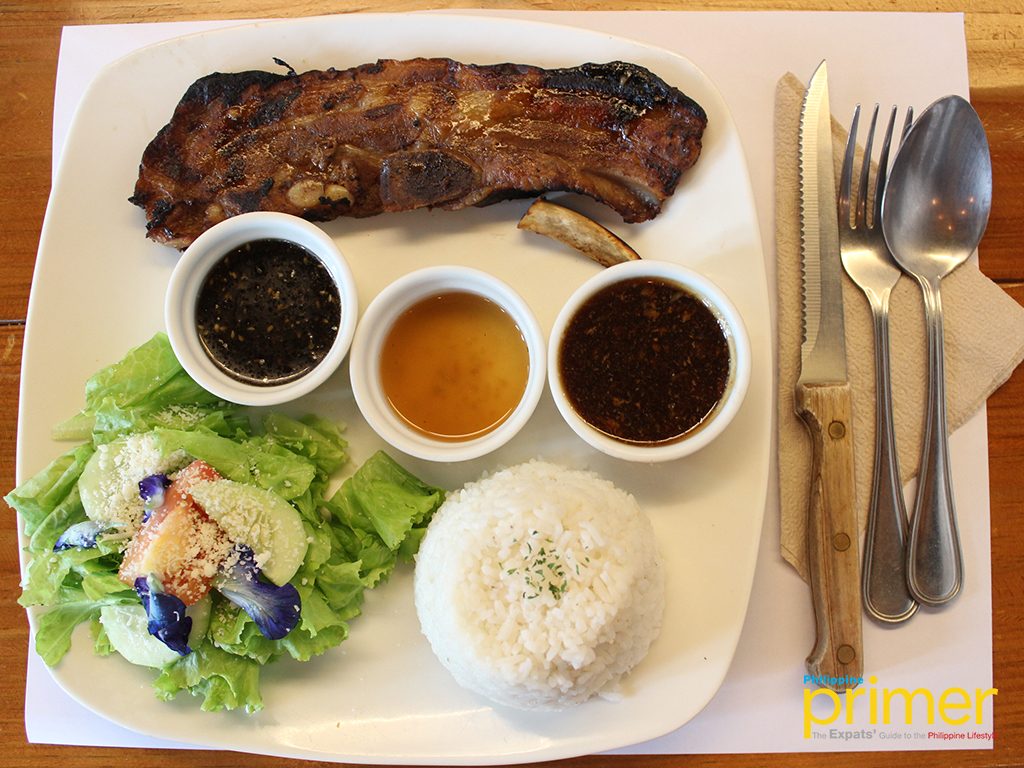 Silindro Ribs (Php 205) with a side of salad and three sauces for more flavors
The juicy pork incredibly goes well with its special barbecue sauce and pinakurat (spiced vinegar) that will make you get easily hooked into it. This is not someone's usually-ordered Filipino meal, but once you try it, it might just be the reason for you to come back.
Meanwhile, you might not be able to recall what your current favorite pizza is once you try Faustina's very own BBQ Chicken Pizza (Php 330). It is a 13-inch thin crust pizza made perfectly with BBQ sauce, chicken, cheese, onions and garnished with cilantro.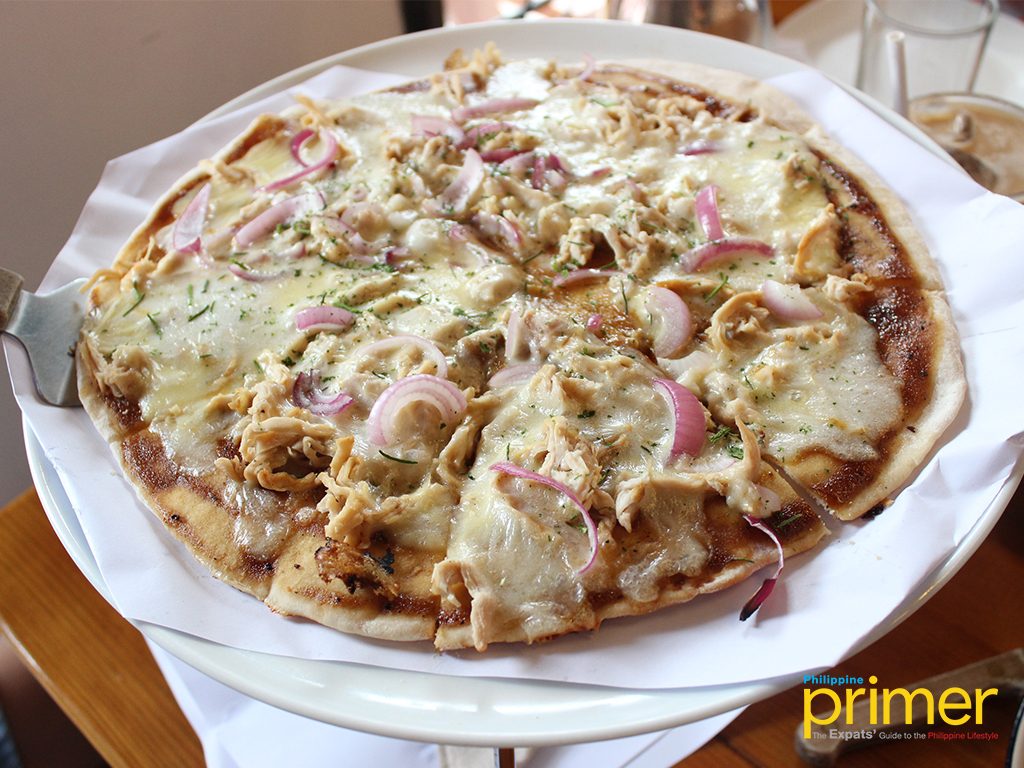 BBQ Chicken Pizza (Php 330)
The restaurant also offers generous servings of pasta such as the Roka Pasta (Php 180) with sauteed garlic, tomato, feta cheese, and arugula. The pasta is perfectly cooked and chewy, making the dish all the more delectable. Complete the satisfaction by trying their best-selling desserts too.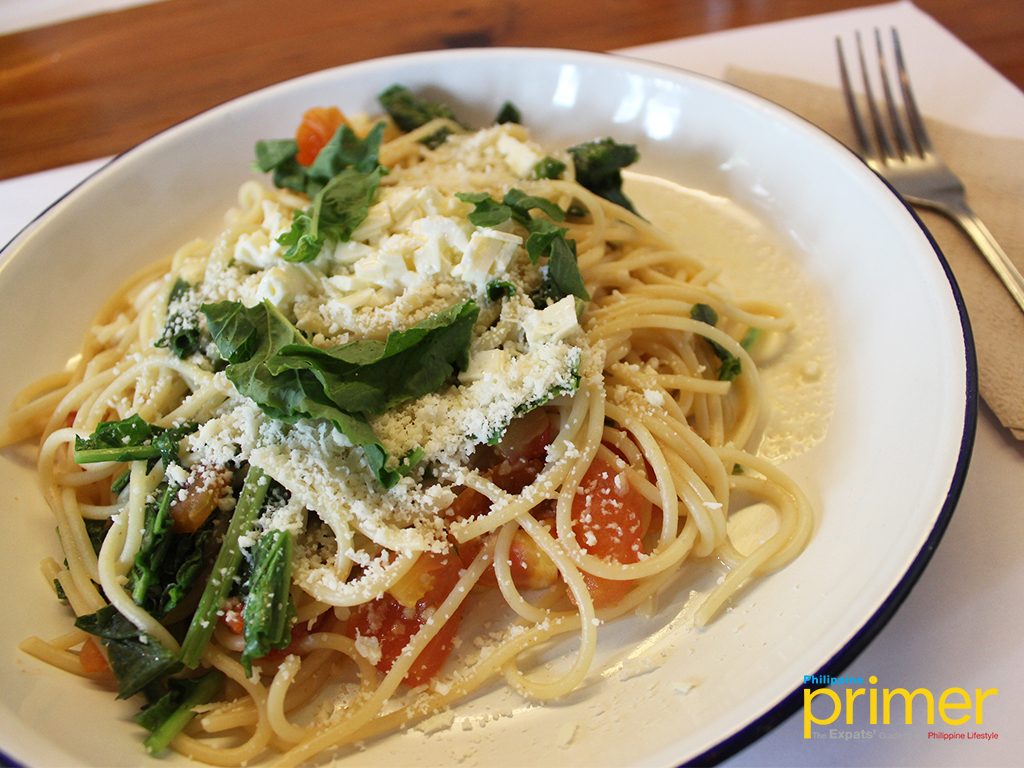 Roka Pasta (Php 180)
Did these photos make you want to visit the restaurant asap? Travel now to Laguna and find out why Faustina's Restaurant is one that the municipality of Los Baños should treasure.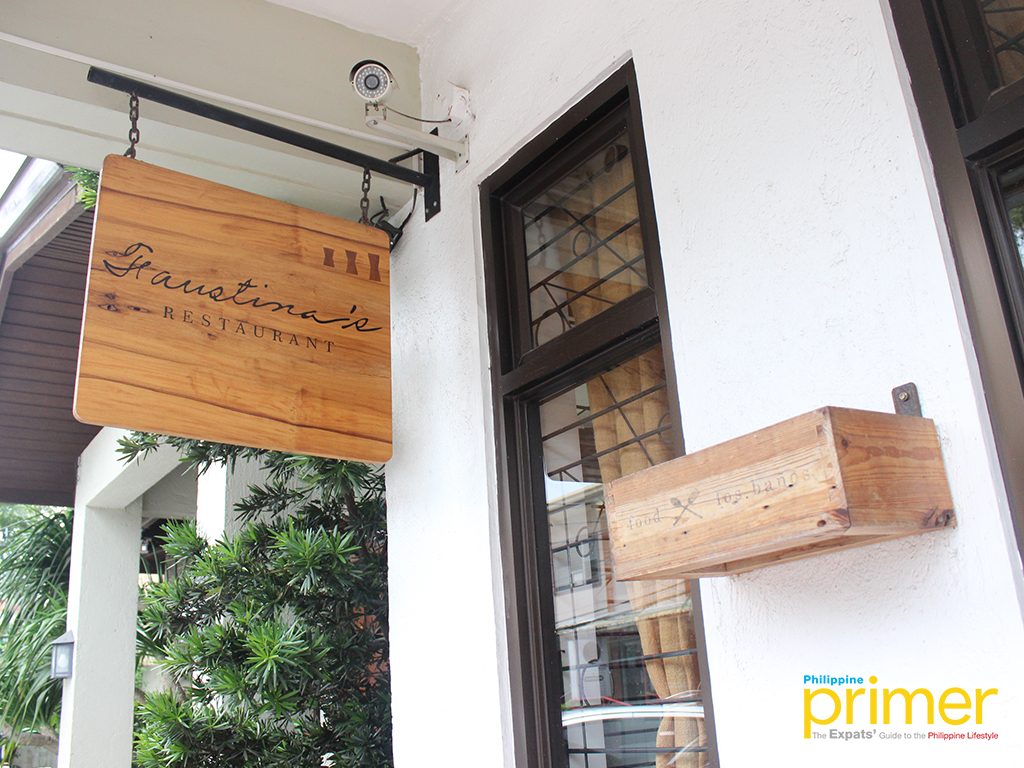 Faustina's Restaurant
Visit Faustina's Restaurant at 10278 Ruby Street, Los Baños Subdivision, Los Baños, Laguna. It is open from Monday to Saturday, 11:00 a.m. to 8:30 p.m. 
---
This also appears on Philippine Primer Japanese Magazine's October 2018 issue.
Store Information
10278 Ruby Street, Los Baños Subdivision, Los Baños, Laguna
(049)-501-1509
09231990360
11:00a.m. to 8:30 p.m. (Monday to Saturday)
Sundays