Explore Bicol heritage through food at Balay Cena Una in Albay
If you fancy Filipino restaurants that speak of heritage and culture, then it is high time for you to visit Balay Cena Una in Bicol.
Balay Cena Una of Albay
Recognized as the oldest house in Albay, Balay Cena Una has become more than just a restaurant as it is now regarded as a tourist destination in Bicol region. Established as early as 1913, Balay Cena Una (a play on Tagalog world "sinauna" which means ancient), is a Filipino restaurant that serves and promotes the rich culinary culture of Bicol province.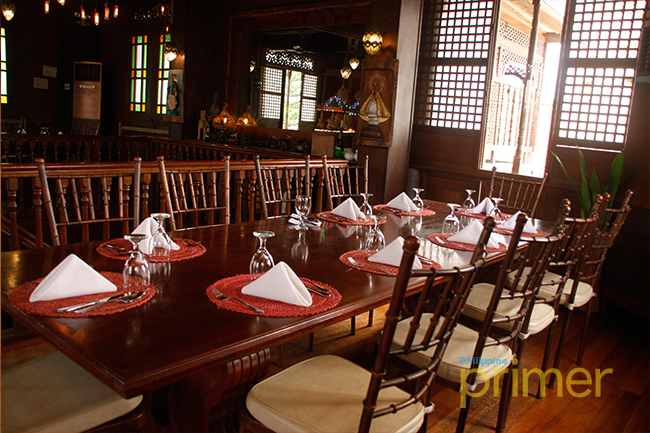 Traditional Filipino seats
Previously an ancestral house, Balay Cena Una has been restored into an elegant restaurant in 2005. This former ancestral house still retained its traditional features, still looking like a Filipino house with its native architectural style. Upon entering the place, it's like you are entering a Filipino home set about more than 50 years ago. The dimly-lit halls, wooden interiors, and antique collections neatly displayed in the two-storey house totally make it an ideal place to spend a great dining experience when in Bicol.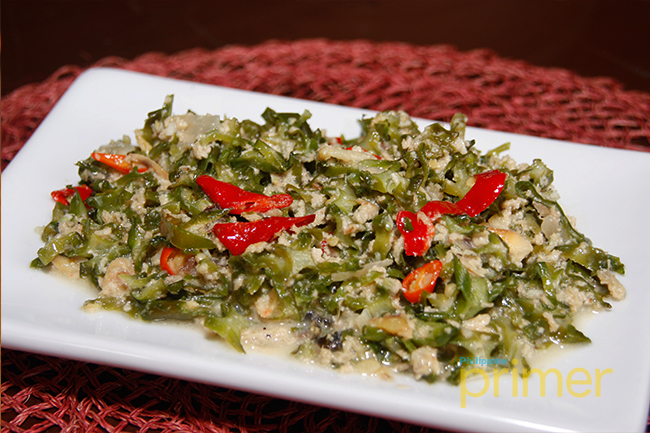 PURU PAGULONG (P175) A vegetable dish made of winged seguidillas beans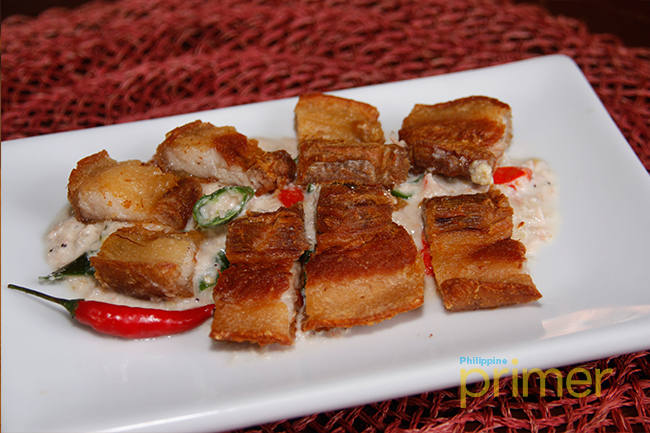 CRISPY BICOL EXPRESS (P235). Bicolano dish made of crispy pork and spiced coconut milk
Dining in Balay Cena Una is really a highly-recommended thing to do in Albay. Aside from its food, it's worth the visit as you will also learn a lot about the province's history. Remnants from the Japanese occupation way back 1945 are seen through bullet holes you can find in the place. According to the owner, the place was formerly used as a Japanese garrison in the World War II. Even after all these years, it still stood strong, making it a place where history and gastronomical finds mix.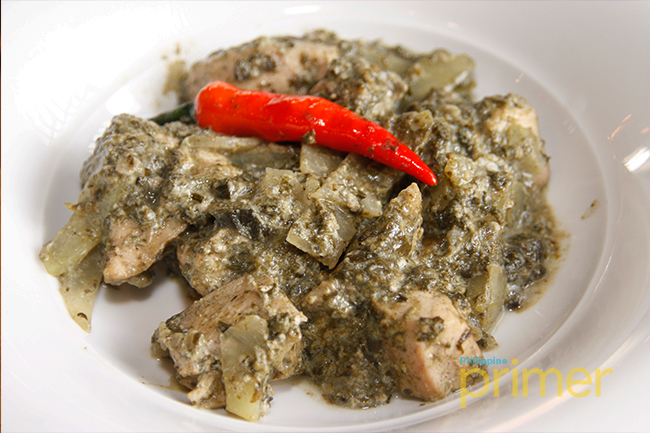 TINUTUNGAN (P210) Smoky chicken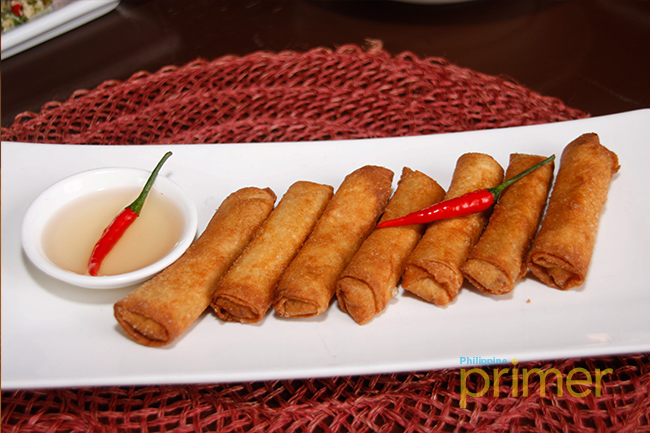 LUMPIANG TINAPA (P130). Smoked fish wrapped in lumpia
Now, for Balay Cena Una's gastronomic offerings, you will find only the most delicious traditional Bicolano food here. Balay Cena Una serves traditional Bicolano food with a twist, making their place worth coming back for as they introduced flavorful coconut milk-based and vegetable dishes you'll surely love. Also, what makes Balay Cena Una a Bicol pride is that they support agricultural tourism in the region by getting their ingredients from local farms for their sumptuous dishes. It all the more makes the dish as authentic as it can get, by using only fresh locally-produced ingredients from the region.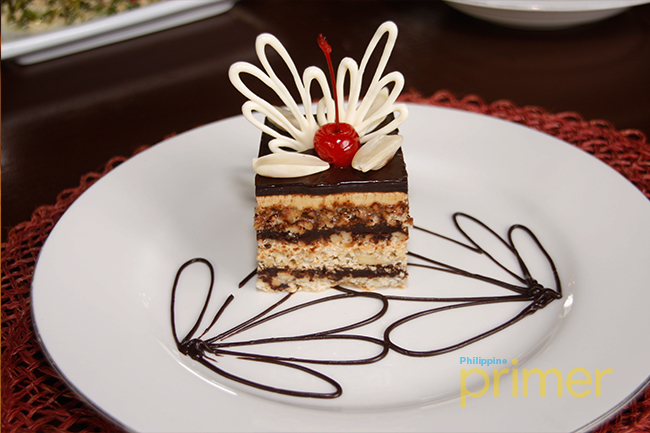 PILI OPERA CAKE (P135) Dessert made with pili nuts
The whole place can sit about 50 persons in the restaurant, but they also have function halls where special events can be celebrated upon reservations. They also have a garden setting, perfect for an afternoon celebration that just makes you feel like you're in your own home. On Sundays, they hold family buffet making Balay Cena Una an ideal place to spend the weekends with.
Have a uniquely traditional Bicolano experience at this historical dining destination called Balay Cena Una!
F. Lotivio St., Brgy. Bagumbayan, Daraga, Albay
052-435-4338
11:00 am to 10:00 pm (Monday to Saturday); Family buffet on Sundays at 11:00 am to 3:00 pm