Camiña Balay nga Bato in Iloilo: Dine like a noble in the Spanish colonial era
If you want to taste the best of Ilonggo delicacies, Camiña Balay nga Bato offers that and so much more. It is not only a dining place but also a living museum and a great place to grab souvenirs for home.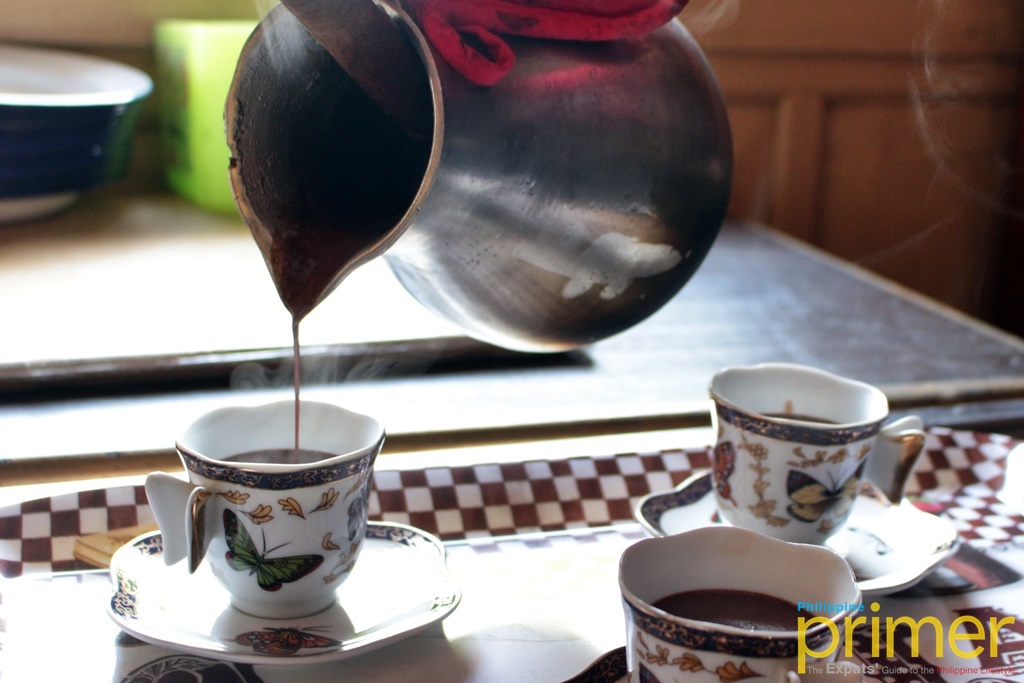 Camiña Balay nga Bato is a good place to enjoy a cup of thick hot chocolate called Chocolate E.
Built in the 1860's, Camiña Balay nga Bato is one of the best heritage attractions in Iloilo. This ancestral house has been passed on to three generations and its imposing structure shows that each generation has done a great job in preserving its treasures.
While the construction of the house had adopted various European influences, Camiña Balay nga Bato was mainly patterned after the bahay kubo (indigenous cube house). Many of the home's original features, like the Victorian-era board and batten walls, the narra and ivory flooring, and the large wood posts, are still present. There are 24 wood posts made from whole tree trunks, which, historically, was a status symbol—the more posts you had, the bigger your house is and the wealthier you were.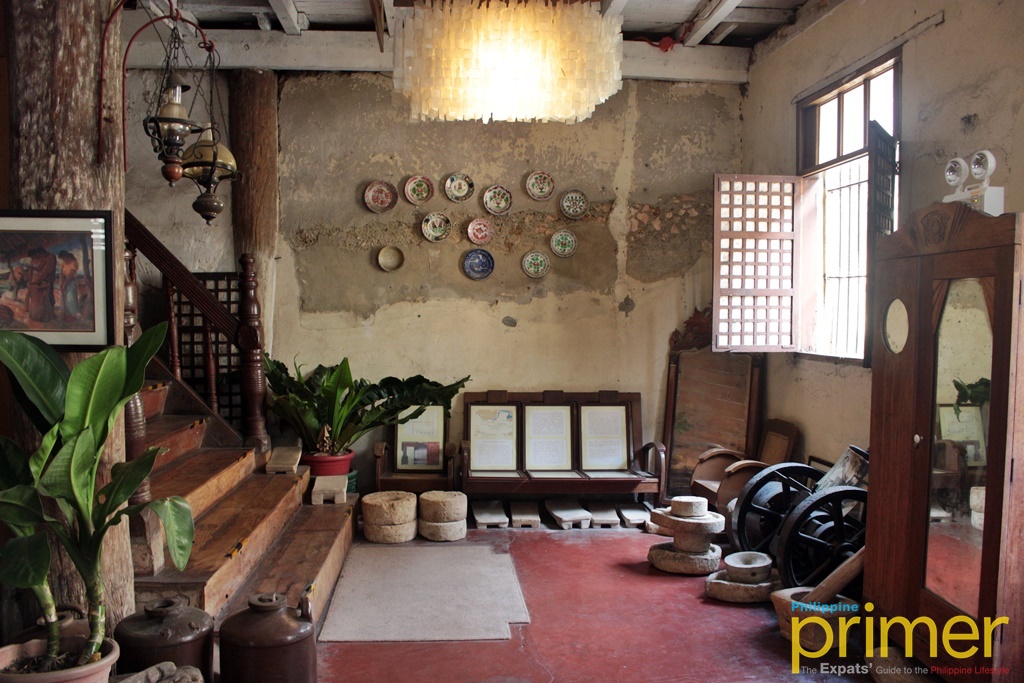 Many of the home's original features are still present.
On the second floor, you can revel in hearty local delicacies. Characteristic of a noble Filipino home during the Spanish colonial era, the second floor has big sliding windows made with Capiz shells and wide doorways. Food is served on round or long wooden tables with big wooden chairs.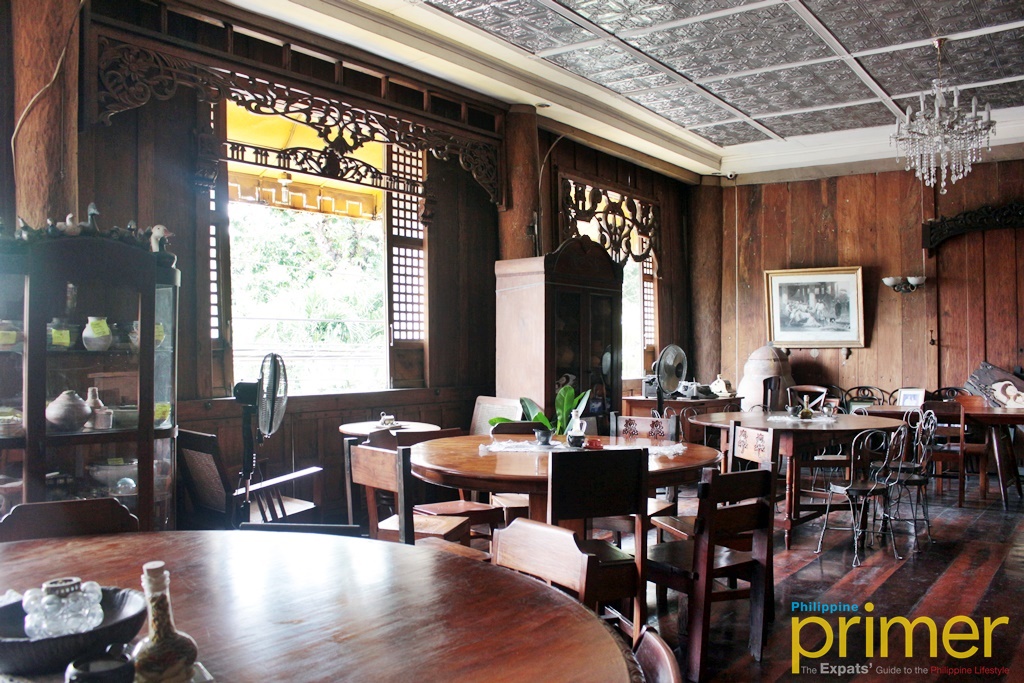 Enjoy Ilonggo delicacies in an ancestral Filipino home.
The stars of the show, of course, are the Pancit Molo and the hot chocolate, which they call Chocolate "E" for espeso meaning thick.
In historical literature, particularly in Jose Rizal's novel "Noli Me Tangere," there were two kinds of chocolate a friar could serve you. If he served "tsokolate eh" (thick chocolate), that meant you were favored or liked. If you got "tsokolate ah" (watery chocolate), that meant you were disliked. In Camiña Balay nga Bato, you are most certainly favored.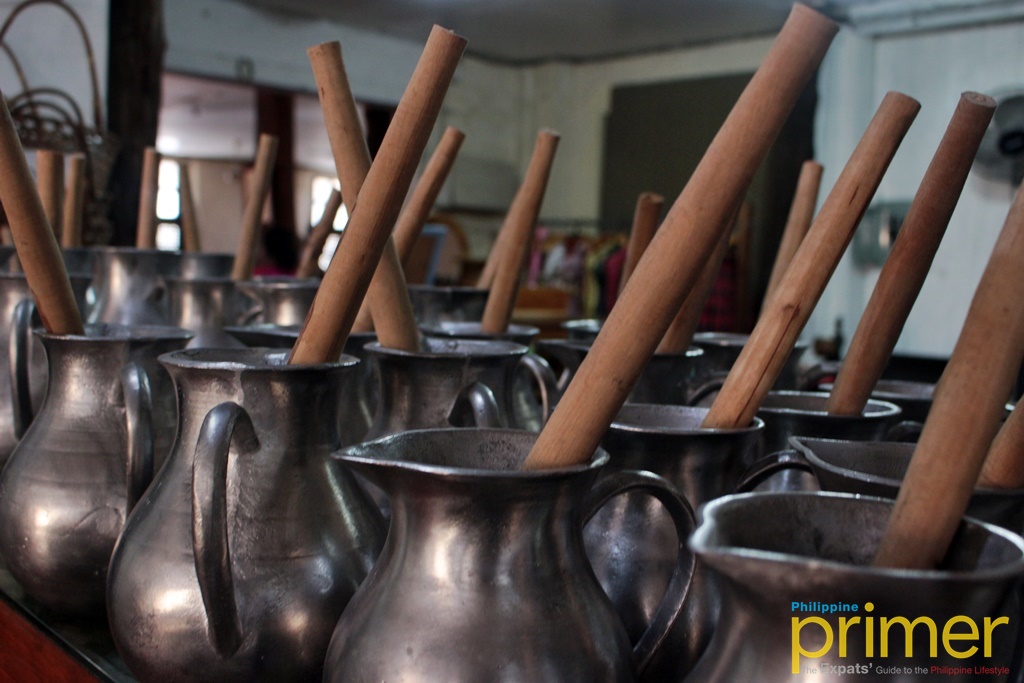 Chocolate E is made using a chocolatera (container) and a batidor (stirrer).
Their Chocolate E is made by slowly stirring the melted tablea (chocolate tablets) in the chocolatera using a guava batidor which is said to contribute to the full brown color of the drink. Slowly sip and savor the richness of this comforting hot drink.
The Pancit Molo meanwhile is an awesome pairing with the hot chocolate. The soup is clear and clean, which means that the wontons were firmly made that the meat fillings were intact. You can enjoy this heavenly combination of Pancit Molo and Chocolate E for Php 200 (minimum of 5 guests).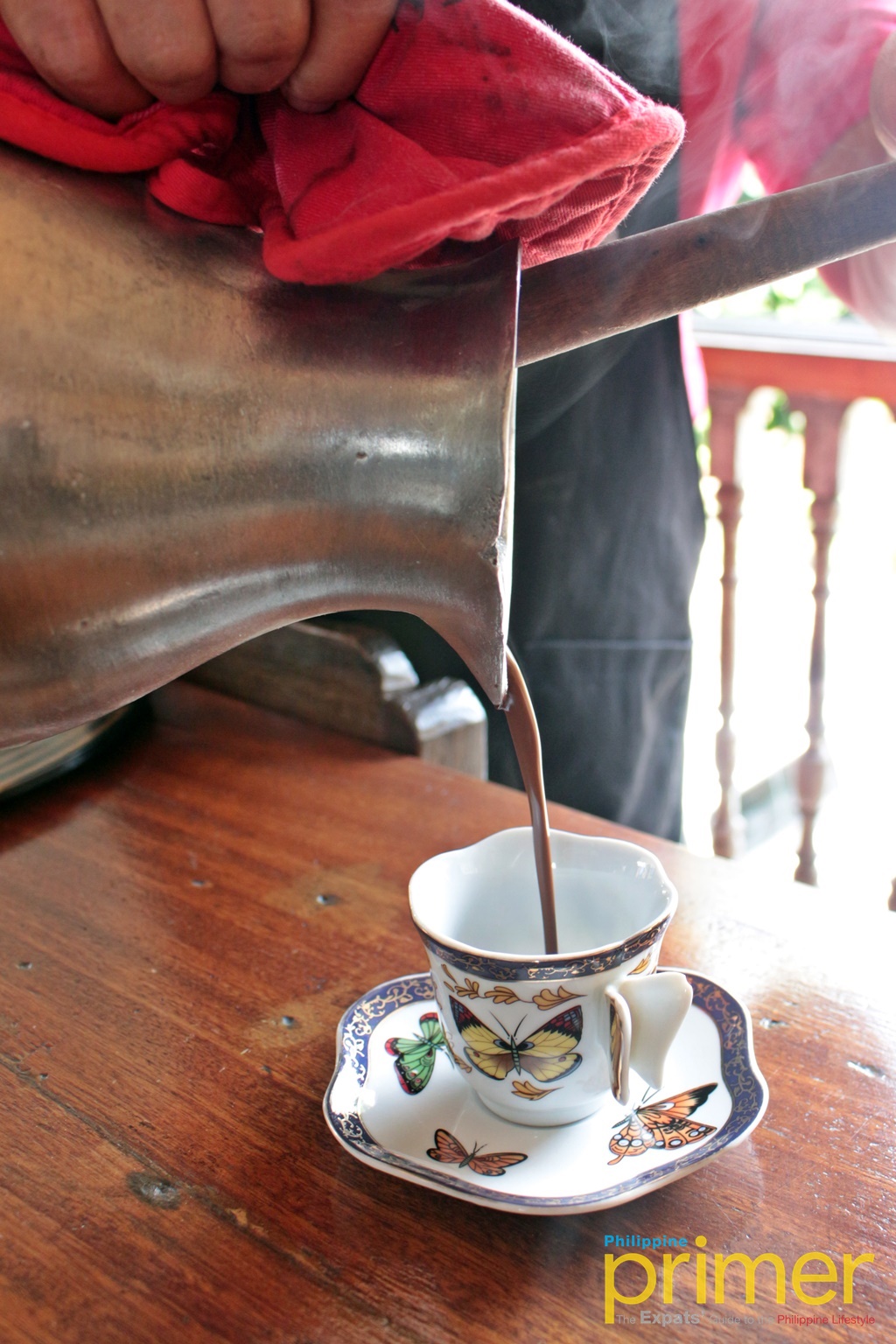 Chocolate E is very thick and rich.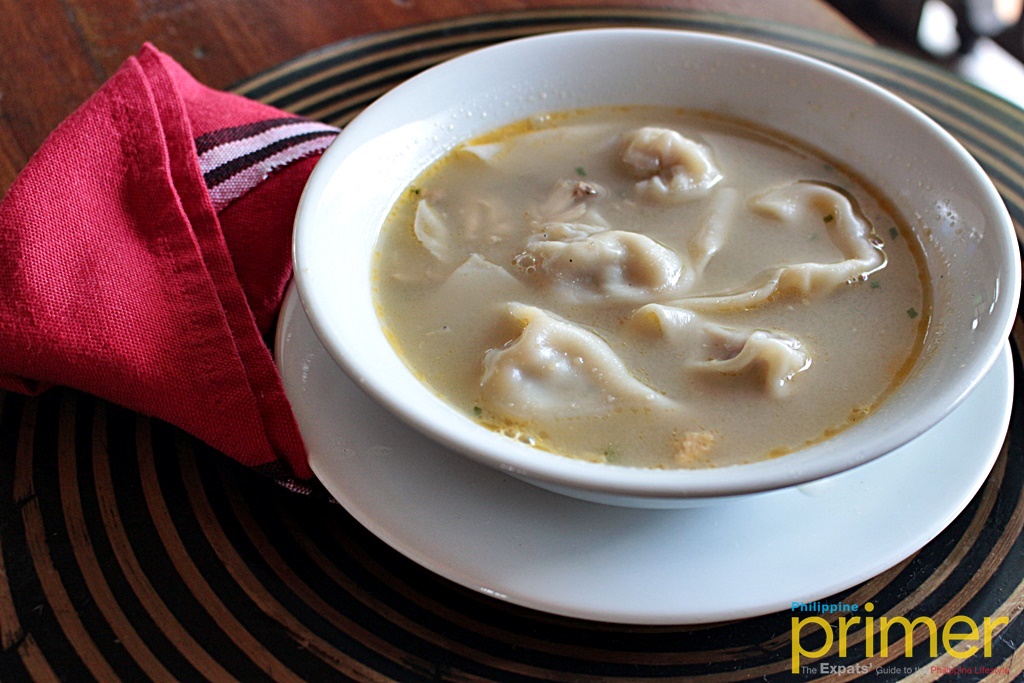 Their Pancit Molo is a good meal to go with their hot chocolate.
They also offer lunch and dinner buffets, featuring other local gourmet food like Kalkag Rice (fried rice made with dried shrimp), Bino-ug nga Baboy (charcoal-grilled pork) and Fresh Lumpia Ilonggo, for Php 500 per person (minimum of 10 guests). They require a reservation at least one day in advance.
Be sure to also check out the exhibit of local artisanal products, antique potteries and religious antiques on the silong (the ground floor), where you can also find the souvenir shop. Their best selling pasalubong items are the hablon (handwoven clothing) and the Chocolatera and Batidor (used for making the Chocolate E).
---
This feature appears in the December 2017 issue of Philippine Primer Japanese magazine.
Written by Rizelle "Rei" Leaño
Store Information
20 Osmeña St., Arevalo, Iloilo City
(033)336-3858 / (033)336-5075
8 a.m. – 9 p.m. (Mon. to Sun.)