Café Leona in Vigan Blends Ilocano Flavors with Japanese and Italian Cuisine
Café Leona differs from any other restaurant along Calle Crisologo in Vigan—it's located interestingly beside a statue of its owner, Vigan's prominent Ilocano poet, Leona Florentino.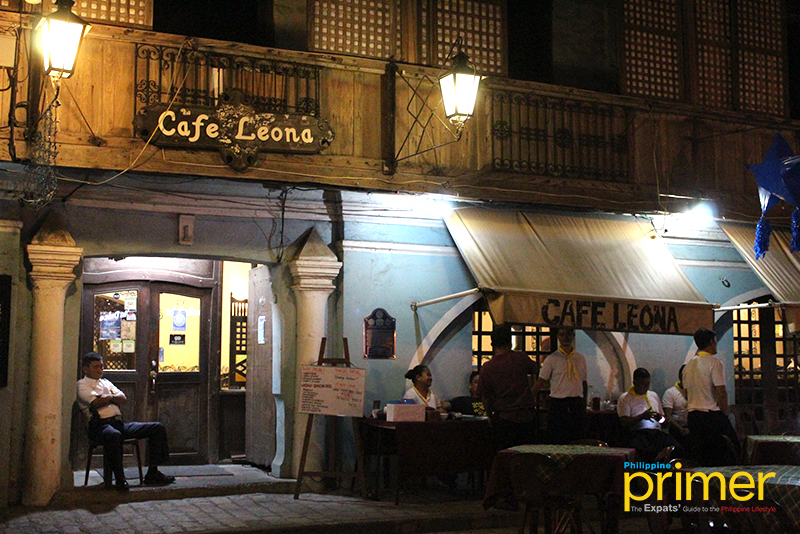 Cafe Leona offers outside dining for its guests who want to revel at the beauty of Calle Crisologo at night time.
Its eccentricity lies in their serving of a fusion of Filipino, Japanese, and Italian cuisine, therefore catering to both expats and locals with their extensive menu.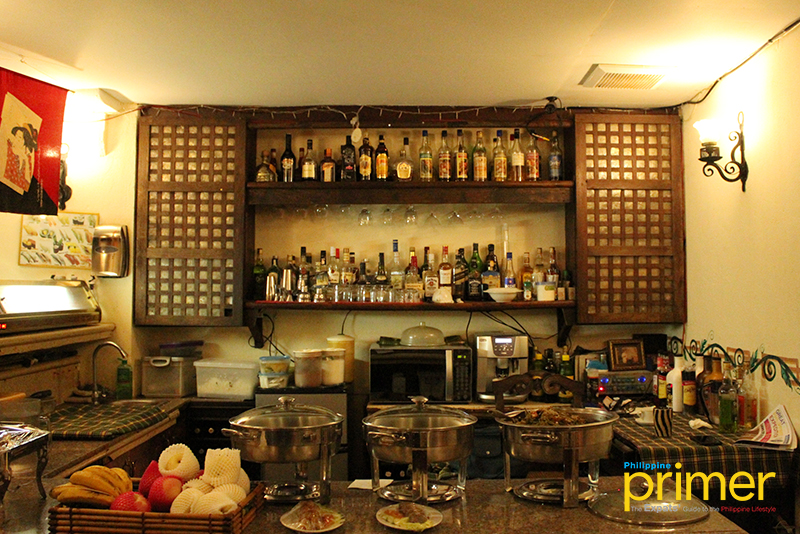 A food counter laden with Ilocano favorites can be found inside Cafe Leona.
If you want to explore the authentic taste of Vigan and Ilocos in general, local favorites such as Pinakbet, Vigan Longganisa, as well as crispy slices of Bagnet (Php 250), may come your way at Cafe Leona.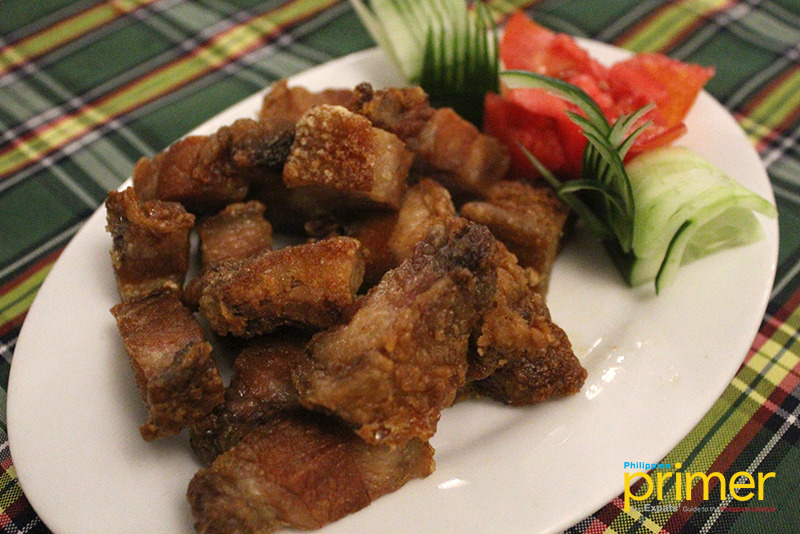 A dining experience in Ilocos would not be complete without having a taste of the infamous Ilocano cuisine, the Bagnet (Php 250) or locally called as chicharon.
On the other hand, their Japanese menu has several options for sashimi, sushi, and Maki rolls, but one of their best-selling dishes includes their Bagnet-Bacon Maki (Php 210).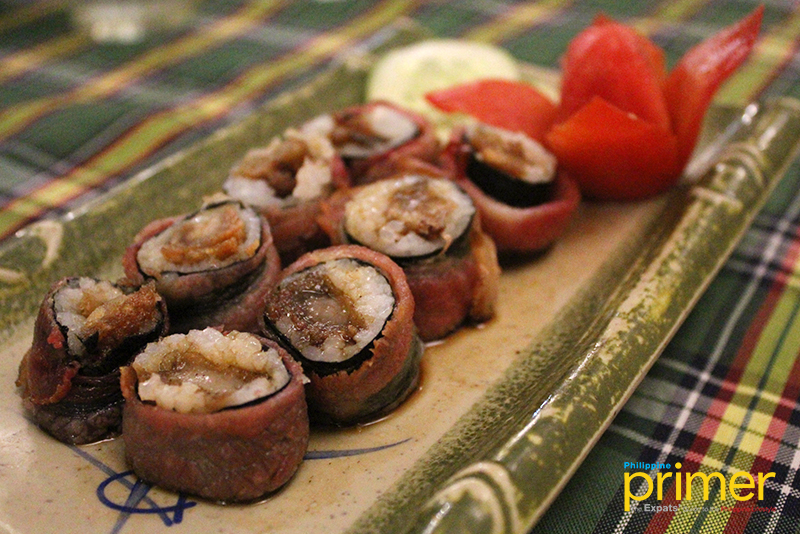 Bagnet-Bacon Maki (Php 210)
This special sushi roll contains a slice of bagnet or crispy pork belly, carefully wrapped in tasty seaweed nori before it is enveloped by a strip of crunchy bacon. It surely is a flavorful ensemble that will tease your tastebuds!
Moreover, their Italian cuisine is comprised of pasta and pizza, including their special Pinakbet Pizza (Php 390), wood-fired and has that thin-crust quality, making it a favorite among tourists.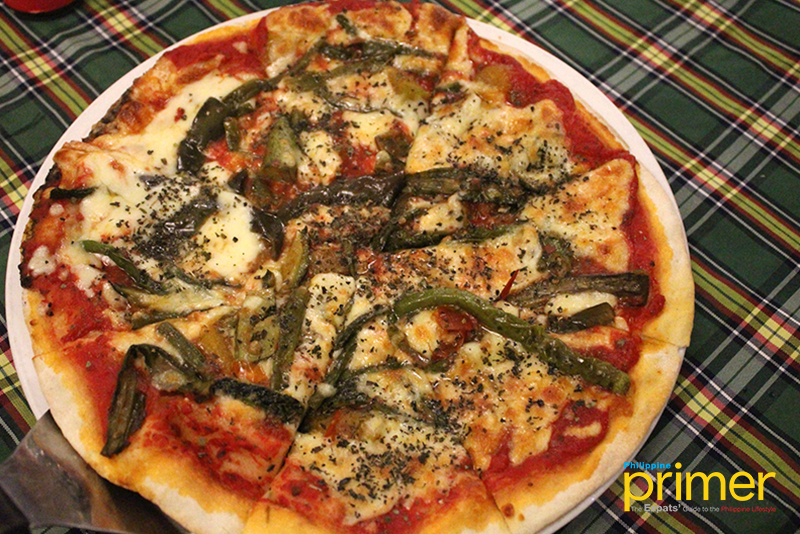 Pinakbet Pizza (Php 390)
They also use Vigan longganisa in place of your usual ground meat or pepperoni, giving it a well-rounded flavor compared to pizzas you will find in Manila.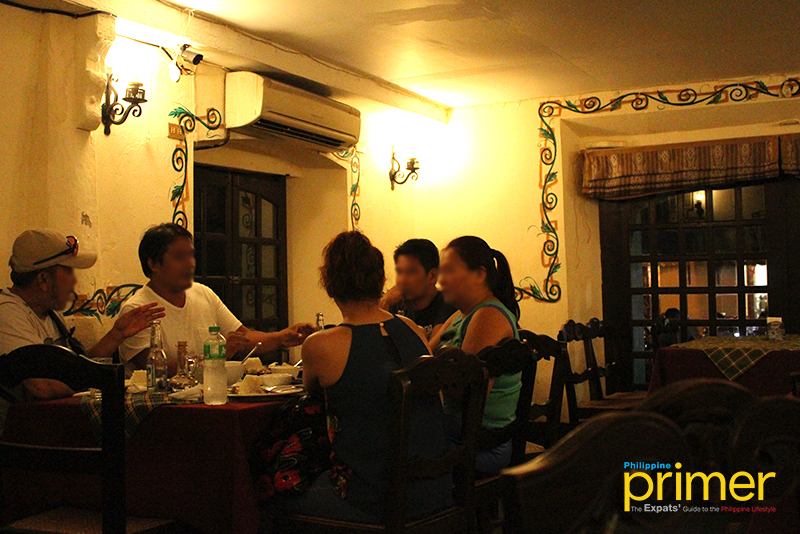 Cafe Leona along Calle Crisologo in Vigan is one of the most sought-after places of both locals and expats for a quick chat while having a sumptuous dinner.
You can find Café Leona along #1 Calle Crisologo, Vigan City, Ilocos Sur. They are open from 10 a.m. to 12 a.m. For reservations, you may also call 077-722-2212.
How to get here:
Walk the Calle Crisologo stretch, and you will reach Cafe Leona in front of Max's near Plaza Burgos.
---
A version of this appeared in Philippine Primer's Japanese (Vol. 104) and English (Vol. 11) magazines
Updated as of February 1, 2019

#1 Calle Crisologo, Vigan City, Ilocos Sur