CYMA Greek Taverna
Boracay's D'Mall is a haven for the discerning beach foodie. It features a variety of restaurants featuring some of the most popular cuisines, like Japanese, Chinese, Italian, and, of course, Filipino. One such restaurant, however, stands out for its Greek cuisine: CYMA Greek Taverna.
The name CYMA might be familiar to most people: it's one of the country's most popular Greek restaurants, with branches in Mandaluyong, Makati, Manila, and Quezon City. What most people don't know, however, is that their first branch opened in Boracay.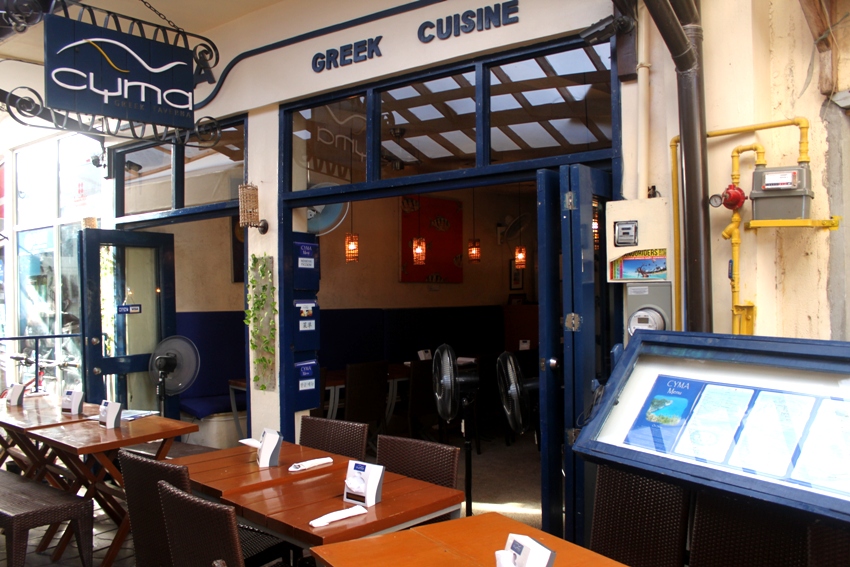 THE UNMISTAKEABLE BLUE AND white colors of Greece are reflected in CYMA's color scheme.
CYMA Boracay stands to this day as a testament to their goal of giving people good Greek food and experiences which they will remember for a long time. The OPA! cheer resonates throughout their menu, while their open-air set-up is very inviting.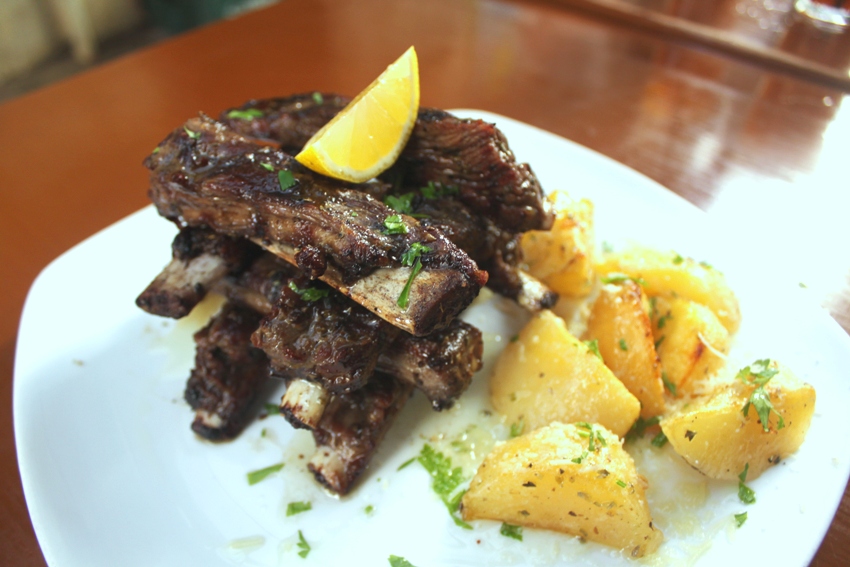 THE STAR OF THE SHOW. CYMA's paidikia (lamb ribs) will surely blow you away.
CYMA offers the best when it comes to Greek food. The star of their menu is their Paidakia or char-grilled lamb ribs with Greek roasted potatoes (P785). These gorgeous ribs might remind you of baby back ribs, but the rub says otherwise. It's very earthy and savory, with the splash of lemon giving it that extra kick.
Another must-try is their saganaki or flaming cheese (P220), a combination of melted mozarella and parmigiano reggiano that you can eat with bread toasted in extra virgin olive oil. You can also go traditional and go with their Saginaki with Figs (P350): a combination of fried kefalotiri (a Greek hard cheese) and peppered fig jam.
The fun starts when the cheese is served on your table. The waiter splashes brandy onto the still-hot skillet, setting it ablaze and giving you your own OPA! moment. Make sure to have your camera ready when it happens!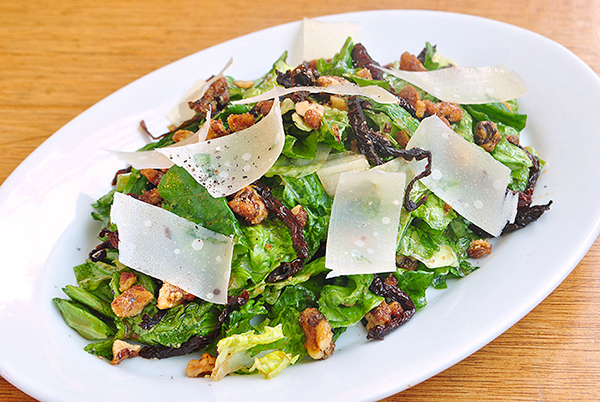 FOR THE HEALTH BUFF. Cyma's Roka Salata (P350 solo, P595 sharing, P850 family) is a staple among those who love their greens yet still want to go Greek.
You can find CYMA Greek Tavern at D'Mall in Station 2. It's a short walk from the Balloon Wheel: just walk towards the direction of Station 3 from the Ferris wheel and you'll find the familiar blue CYMA logo. They're open from 11 a.m. to 11 p.m.
For reservations, you can call 036-288-4283 or email them at cymagreektavernaboracay@gmail.com. For more information on CYMA, visit www.cymarestaurants.com or follow their social media accounts: Cyma Restaurants on Facebook, and @cymarestaurants on Twitter and Instagram.
Price range: P155 – P995 per dish
General Information
D'Mall, Station 2, Boracay Island
036-288-4283
11:00 am to 11:00 pm
cymagreektavernaboracay@gmail.com
G/F Greenbelt 2, Ayala Mall, Makati City
02-986-4594, 02-729-4837
L6, Shangri-La Plaza Mall, Mandaluyong City
02-637-3090
11:00 am - 9:30 pm, Monday - Friday; 10:00 am - 10:00 pm, Saturday; 10:00 am - 9:00 pm, Sunday
L4, TriNoma Mall, Quezon City
02-915-2859
11:00 am - 11:00 pm, Sunday - Thursday; 11:00 am - 12:00 mn, Friday - Saturday
L2, Eastwood Mall, Libis, Quezon City
02-709-1955
11:00 am - 11:00 pm, Sunday - Thursday; 11:00 am - 9:00 pm, Friday - Saturday
2nd Level, Robinsons Place Midtown Mall, Ermita, Manila
02-354-3909
10:00 am - 9:00 pm, Sunday - Thursday; 10:00 am - 10:00 pm, Friday - Saturday